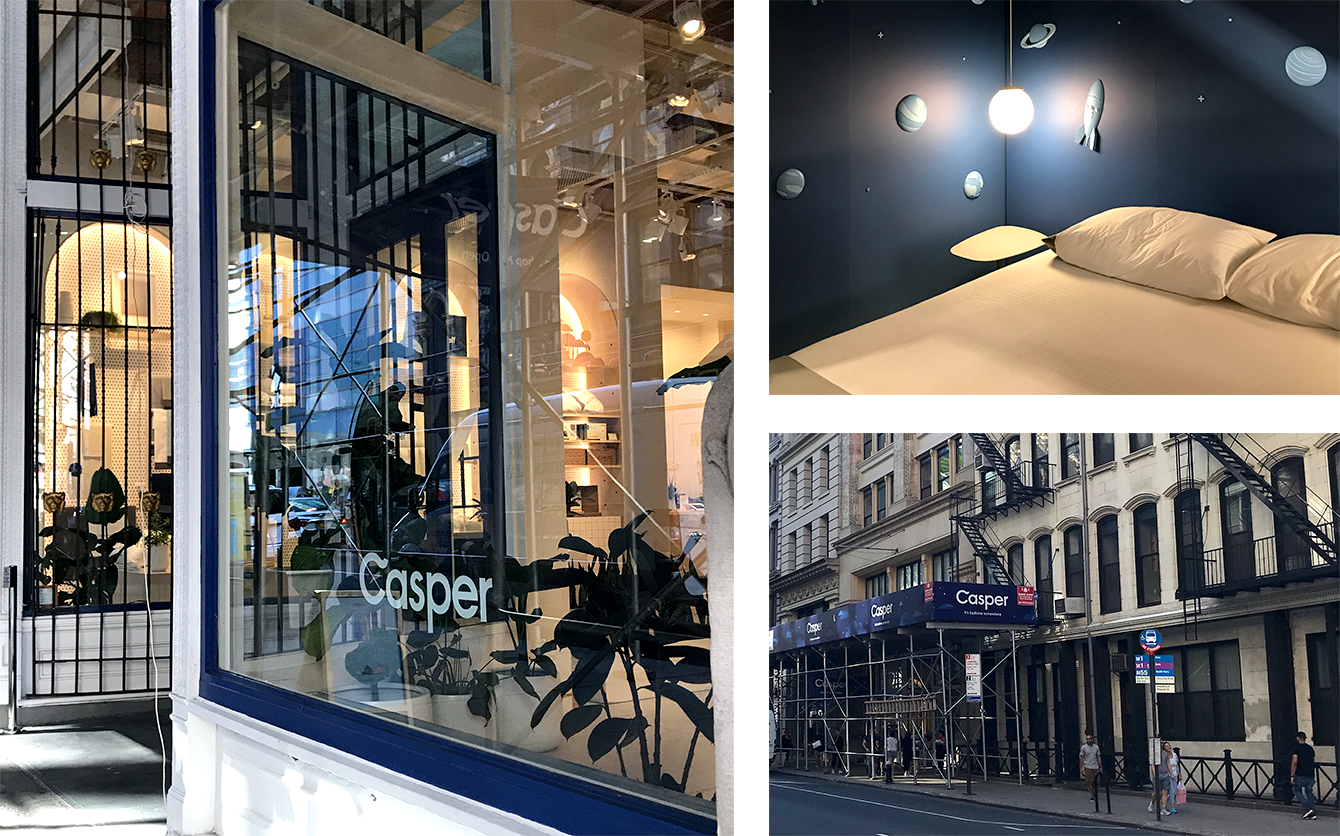 Once only synonymous with a certain friendly ghost, Casper is now a $300M sleep and wellness wunderkind that haunts big retailers and mattress manufacturers alike.

Casper's success was built on an online model, but now it's coming for you IRL—with the recent introduction of brick-and-mortar stores this year.
How Casper solved the complex mattress buying journey
Four years ago, the company's founders pinpointed a simple problem plaguing its customers and potential purchasers: buying mattresses is painful.

In an effort to make the process of buying a mattress easier, the company came up with two simple, smart solutions to ease the common burdens people experience during their mattress-buying journey.
Burden 1: too many choices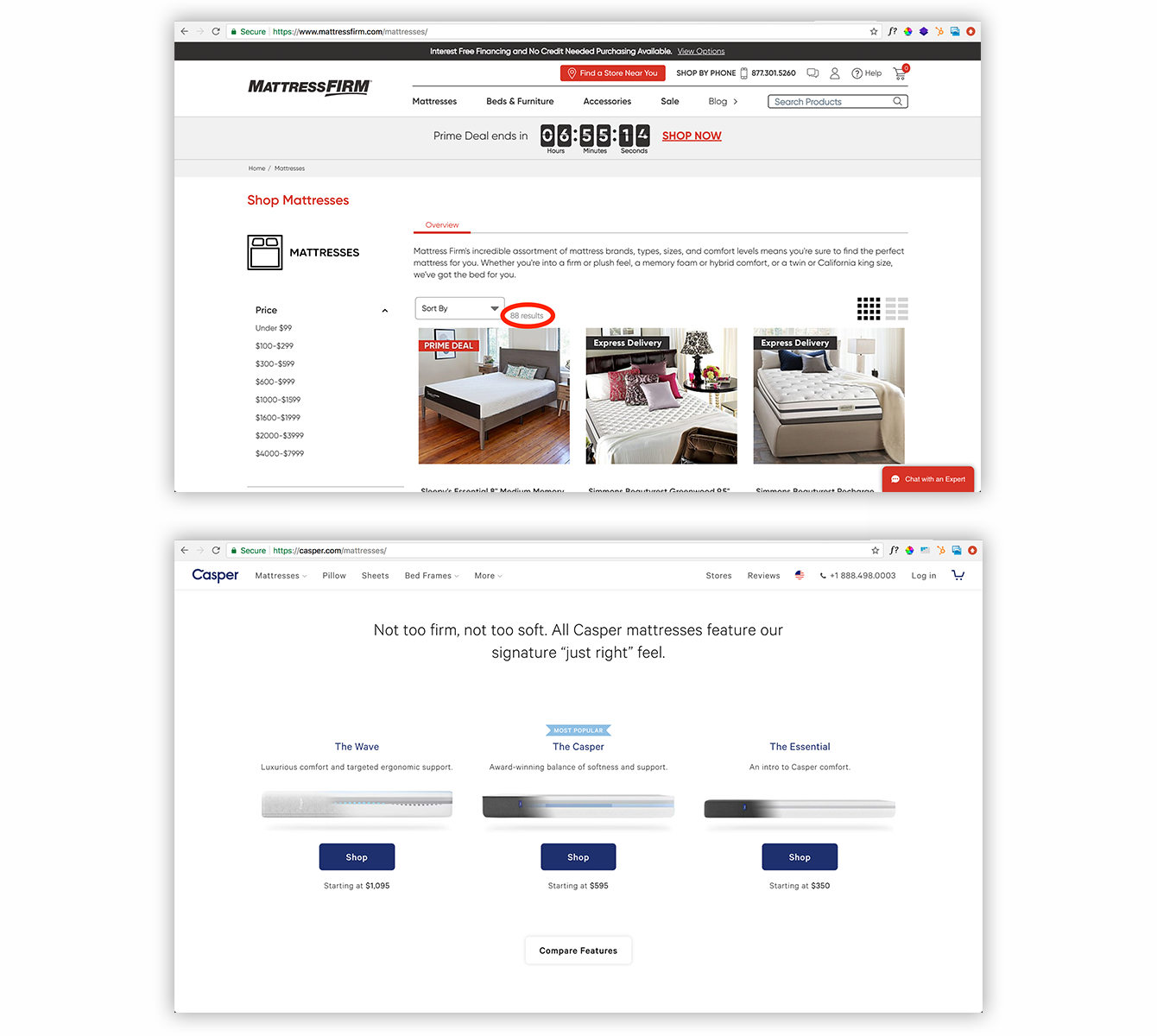 Think there are too many mattress options to choose from? For example, Mattress Firm's site shows 88 right now.
Casper gives you three! Simply offering a true good/better/best array of mattresses makes the shopping experience much less overwhelming.
Burden 2: fear of commitment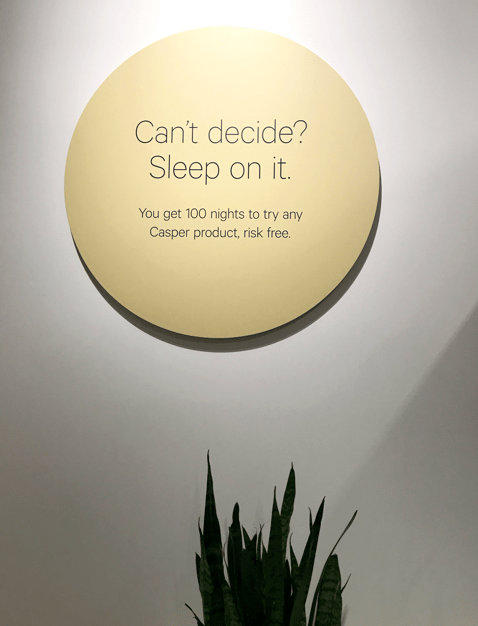 Worried about buying a mattress online without trying it out? No problem, you can keep your Casper for 100 days, and if you don't like it, return it!
These two simple approaches made Casper a true disrupter—and, combined with its simple and clean creative approach—a brand you want to talk about (and jump into bed with!).
Expanding an online model into retail space
Now, Casper customers can try before they buy, with the introduction of retail stores in prime locations dotted across the country. In 2018 alone, almost 20 stores have popped up in major metropolitan cities like NYC and Chicago, as well as smaller cool and chic "18-hour" areas like Austin, Atlanta, and West Palm Beach.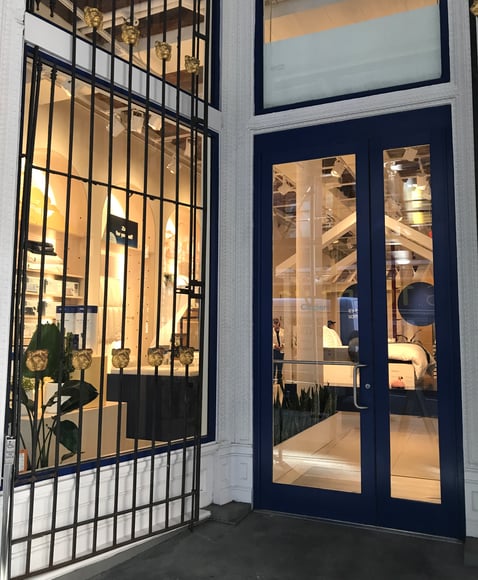 Based on the brand's success in thinking and doing things differently, this ain't your mama's mattress store. In fact, the stores come pretty close to that ever-elusive—and possibly overworked term that all marketers yearn for—an experience.

We took a walk through Casper's first outpost in Soho, NYC earlier this month. Here's what you'll see when you walk in:
The Setting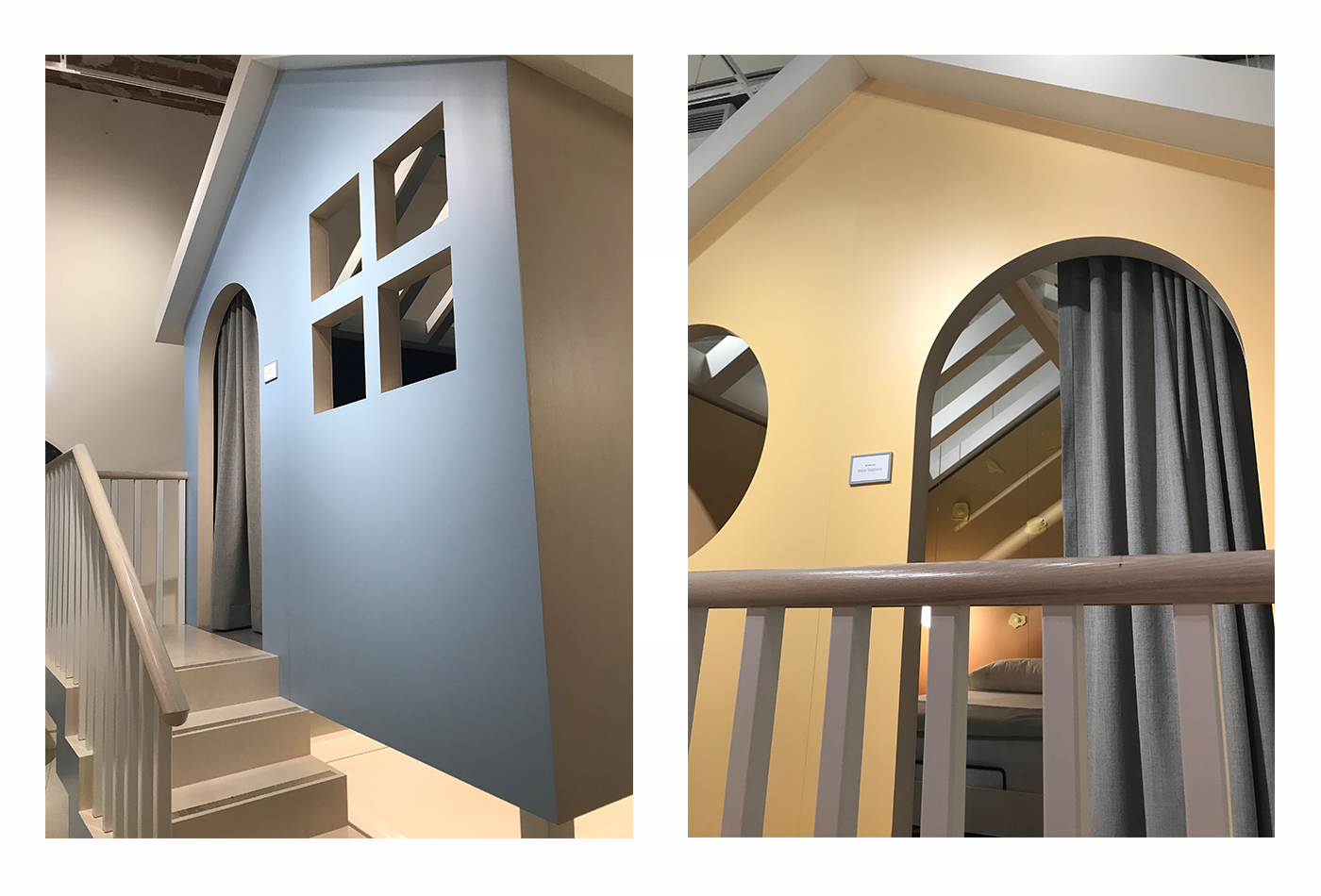 Casper allows you to test mattresses in full-size sleep pods/playhouses that give you a sense of privacy, so you can better imagine what it would feel like in your home.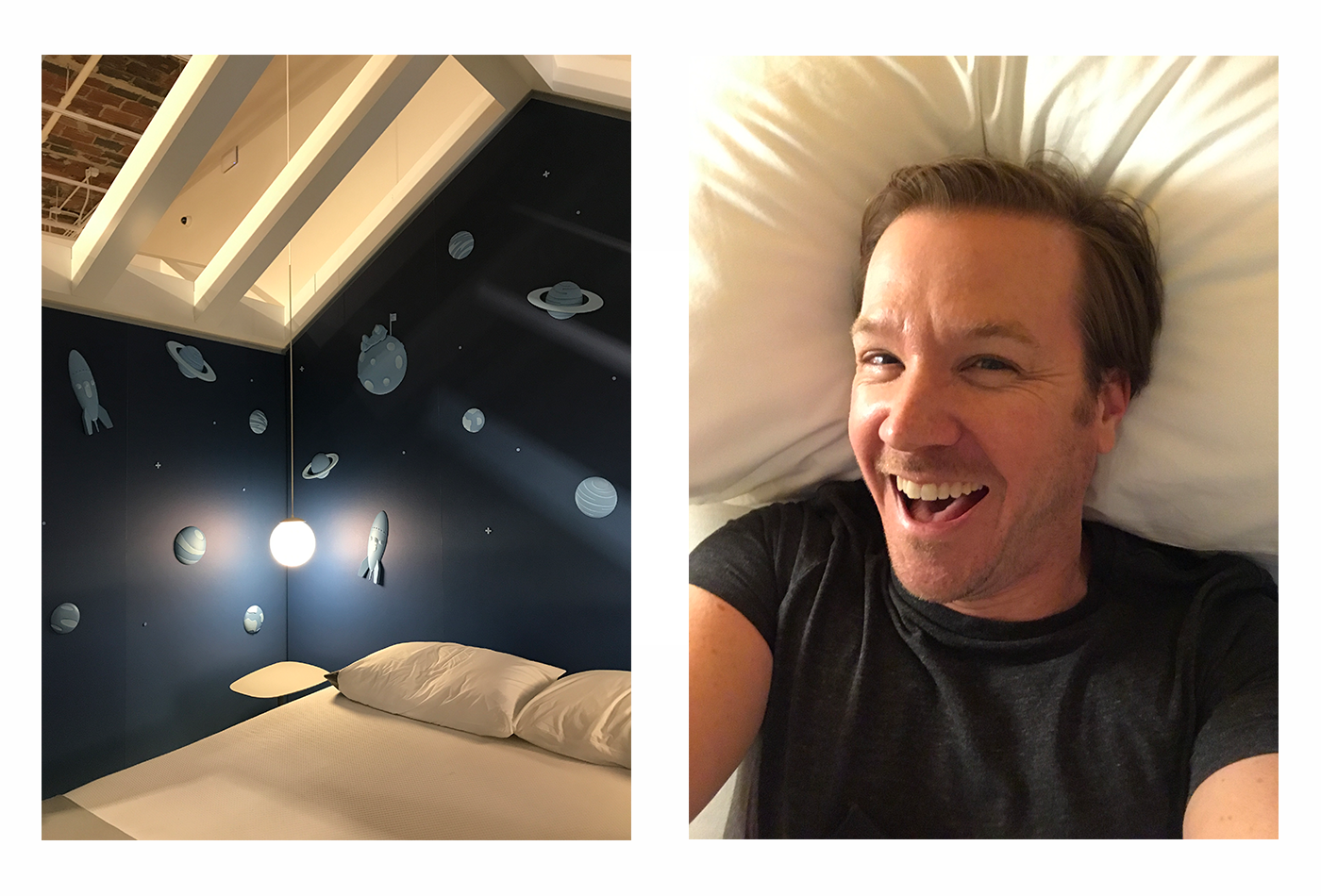 Seriously—the curtain closes and the rest of the world disappears (at least for a moment).
The Vibe
Mellow, minimalist, Max Richter-like music plays overhead. The associates are knowledgeable and not pushy.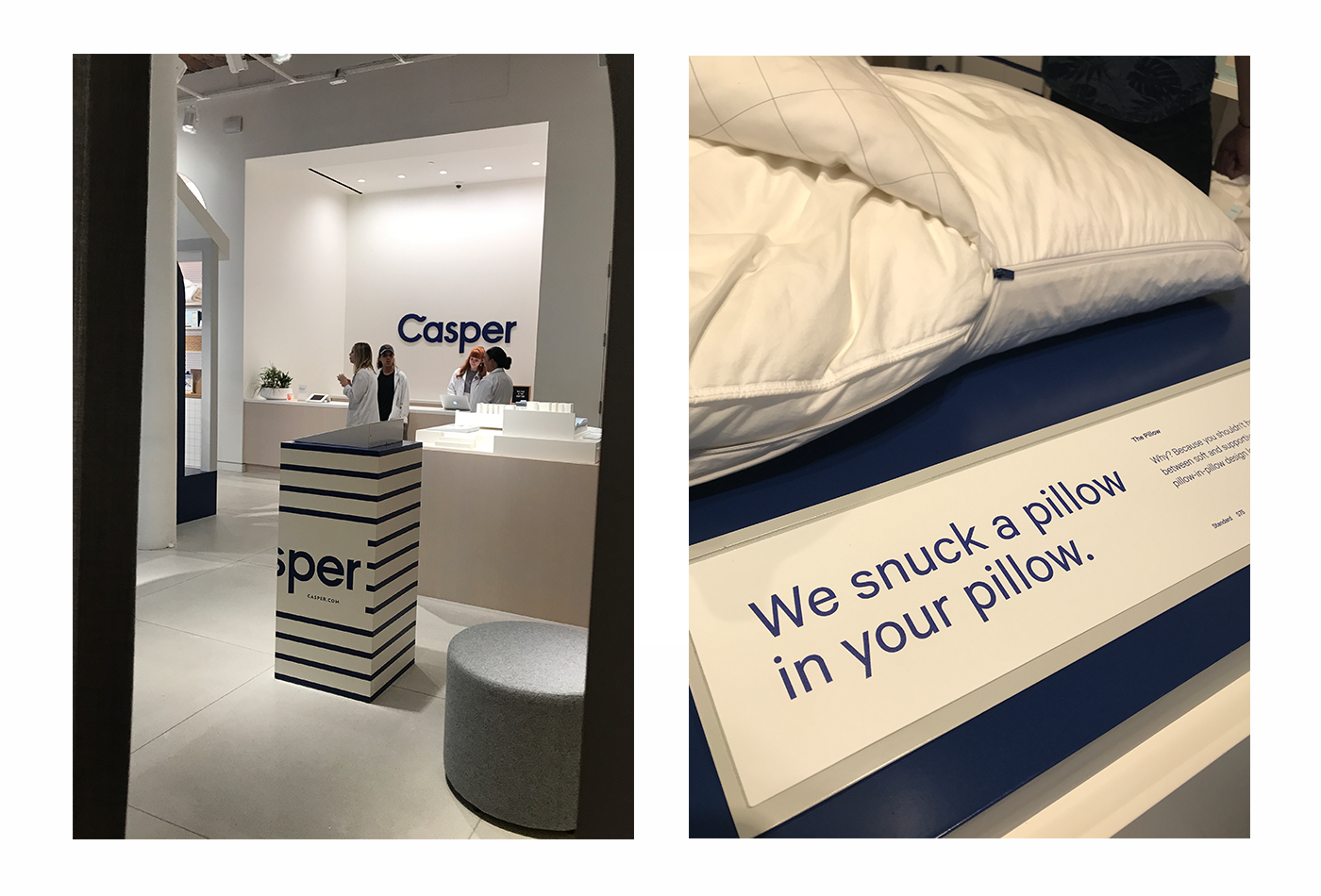 To explain the two primary mattresses, The Casper, and its slightly more bougie sibling, The Wave, associates use a kind-of-retro tabletop model that calls out both the features and benefits. It's low-fi, but surprisingly refreshing: no crazy video demos, AR, or touchscreens of any type are needed.
The Simplicity
Casper keeps its chill, brand-level look, feel, and voice going throughout the store with PK (product knowledge) callouts and clean, simple takeaway cards.
Longing for the real-life shopping experience
For the better part of two decades, the overwhelming trend in retail has been to shutter brick-and-mortar stores in favor of cheaper, more versatile online marketplaces. But, suddenly, customers who once loved the convenience of shopping from home are longing for the touch-and-feel experience of shopping.
Casper—along with other smart retailers including Warby Parker and even (gasp!) Amazon, who were born in an online-only world—have been listening. The result is a magical recapturing of that experience. And shoppers are taking notice.