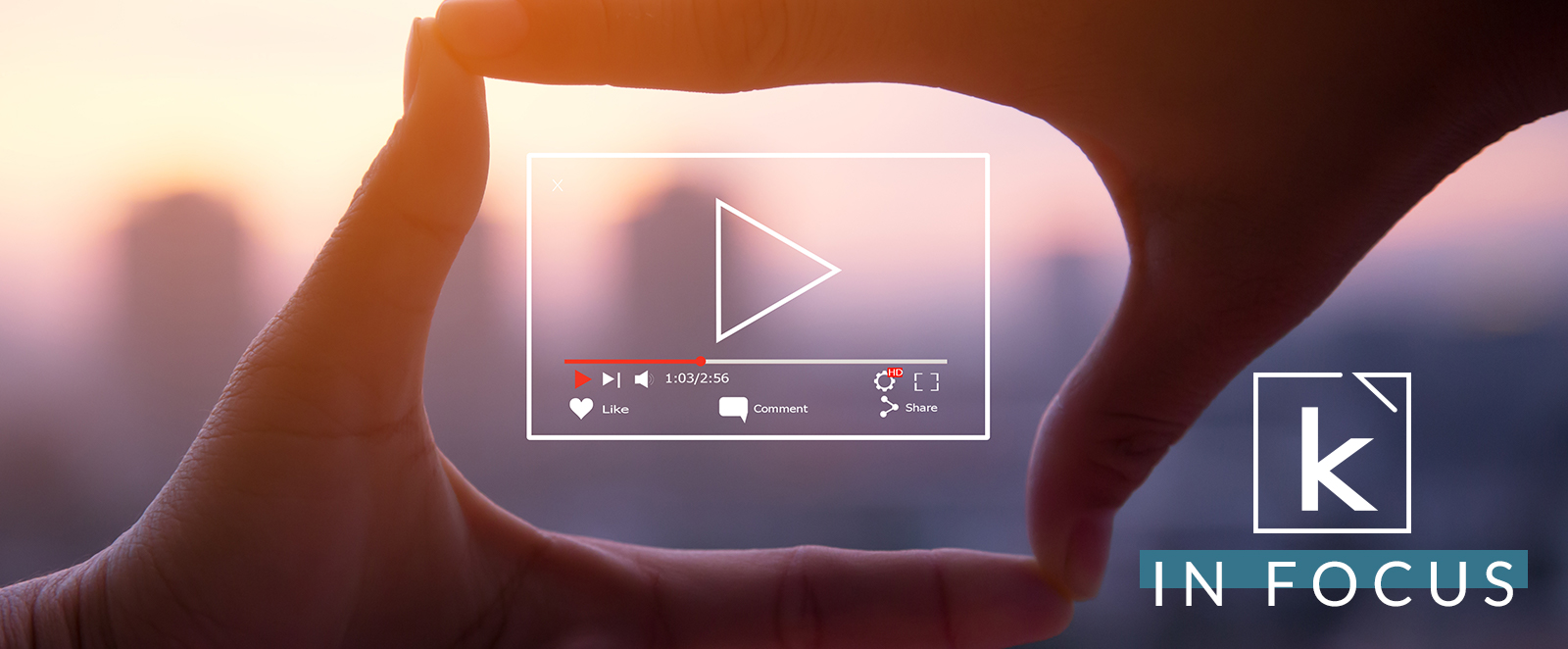 Advertising has come a long way since the first TV advert on July 1, 1941, for Bulova Watches. Fast forward 80 years and you'll find yourself smack dab in the middle of a dizzying array of advertising. From print to digital and everything in between, it's a never-ending game of getting your product or business out there to the masses—a game that's not slowing down any time soon.
The Instant Power of Social Media Marketing
In the recent years of digital marketing, new platforms have surfaced that provide the opportunity to engage with audiences on a more candid level. Through social media, brands are increasing sales, driving website traffic, and adding a human element behind the scenes.
But while social media is a great pastime activity for most, the marketing aspect isn't all fun and games. If we focus solely on video sharing social networking platforms, it's easy to get lost in the shuffle. What seems like a simple way to share advertisements is actually paralleled with ever-changing algorithms, massive amounts of competition, and the overwhelming need to stay engaged 24/7.
As short-form video marketing advances, new platforms are popping up to support the real-time need for digital branding outlets.
So, we've examined two of the most popular—TikTok and Instagram—and arranged them into digestible tidbits. And just like everything in life, there are pros and cons to using each of these platforms for advertising. While one could be the perfect route for your business to capture some genuine attention, there may also be reasons why you'd want to avoid it.
Here's what we found:
With more than 2 billion global downloads and 800 million active monthly users worldwide, TikTok provides users with a space to showcase their creativity, dance moves, home renovations, life hacks, and more by uploading 15-60 second videos. And, according to the China-owned app itself—"trends start here."
Users don't need to press "play" for their in-feed videos to start—which means your content is automatically played and more likely to be watched.
As of

March 2021

, 69.1% of TikTok's user distribution was under age 40, so your brand would be able to reach younger demographics.
TikTok's content is more informal and can easily showcase a behind-the-scenes POV, which lays a perfect foundation for less sales-focused content.

Business

accounts (TikTok pro) are FREE and ad prices start at just $10 per CPM (cost per thousand impressions).
Currently, TikTok's organic analytics data only displays 28 days' worth, so you'll have to be diligent about keeping track of long-term performance by using your own spreadsheet.
TikTok features a relatively random, free-for-all algorithm for how it decides to whom, and when, content shows up on a user's "For You" feed (the page where suggested content is shown directly to the user).

Due to this process, it's important to recognize you may not reach your intended audience all the time.
There are multiple ways in which adverts can be displayed:

TopView: these full-screen video ads immediately appear when a user opens the app for the first time each day; TopView ads only appear ONCE per day for up to 60 seconds.
In-feed: an embedded video that auto-plays within a user's For You feed.
Branded hashtagging: users create hashtags for your brand or product in a unique, co-creation sort of way; essentially making them unofficial brand ambassadors.
Brand takeovers: full-screen ads that allow brands to include CTAs to drive potential customers to their site.

Since the best type of TikTok ads don't look—or feel—like ads, it's best to familiarize yourself with the type of content your audience (and competition) engages with most and THEN put together your creative strategy based on your findings.
TikTok is the ideal platform to expand your brand to a younger audience.
Instagram

: Content marketing for everyone
Instagram Reels, officially launched in the United States in August 2020, is similar to TikTok in that it allows users to record short videos and integrate them with sound clips, filters, and other pre-existing (Instagram) editing tools. In June of this year, the platform introduced full-screen advertisements in Reels. These paid-for adverts are noted as such by the accompanying "sponsored" tag. Instagram Reels are often referred to as the "grown-up version" of TikTok.
Through the "Explore" page, your brand is able to share a reel and be discovered by the globally diverse Instagram community.
Your brand can add CTA buttons to drive traffic back to your site and integrate an easy, hassle-free way for customers to quickly purchase your product.
Reels Ads show up between regular, non-sponsored Reels as users are viewing.
Instagram allows you to monitor Reels' metrics: the number of plays, likes, comments, saves, shares, etc.
Unfortunately for your busy, structured work life, Reels cannot be scheduled. So, someone on your team will have to upload these in real time.
Reels Ads aren't the best form for some businesses; brands should have a visually appealing message or product to catch users' attention.
Your desired user demographic might not be using Reels.
Why you should care:


Reels are super easy to create and you can incorporate audio, AR effects, timers, countdowns, speed, etc. There's an endless amount of creative possibilities.
Instagram Reels are very easy to share from person to person, so the chance of a reshare is high.
Reels deliver more exposure across hashtag feeds:

You're able to add up to 30 hashtags per Reel and up to 2,000 characters per caption, which gives brands a platform to display engaging copy.

Reels Ads are displayed as full-screen and vertical, similar to ads in Stories.
Should Short-Form Video Marketing be Part of Your Strategy?
So, do you think short-form digital ads are perfect for your brand? Our team of creative experts are ready to develop marketing assets with your brand in mind. Enter the digital world with zero fear of the unknown, as we accompany you along the way to connect with your customers in new, meaningful ways.