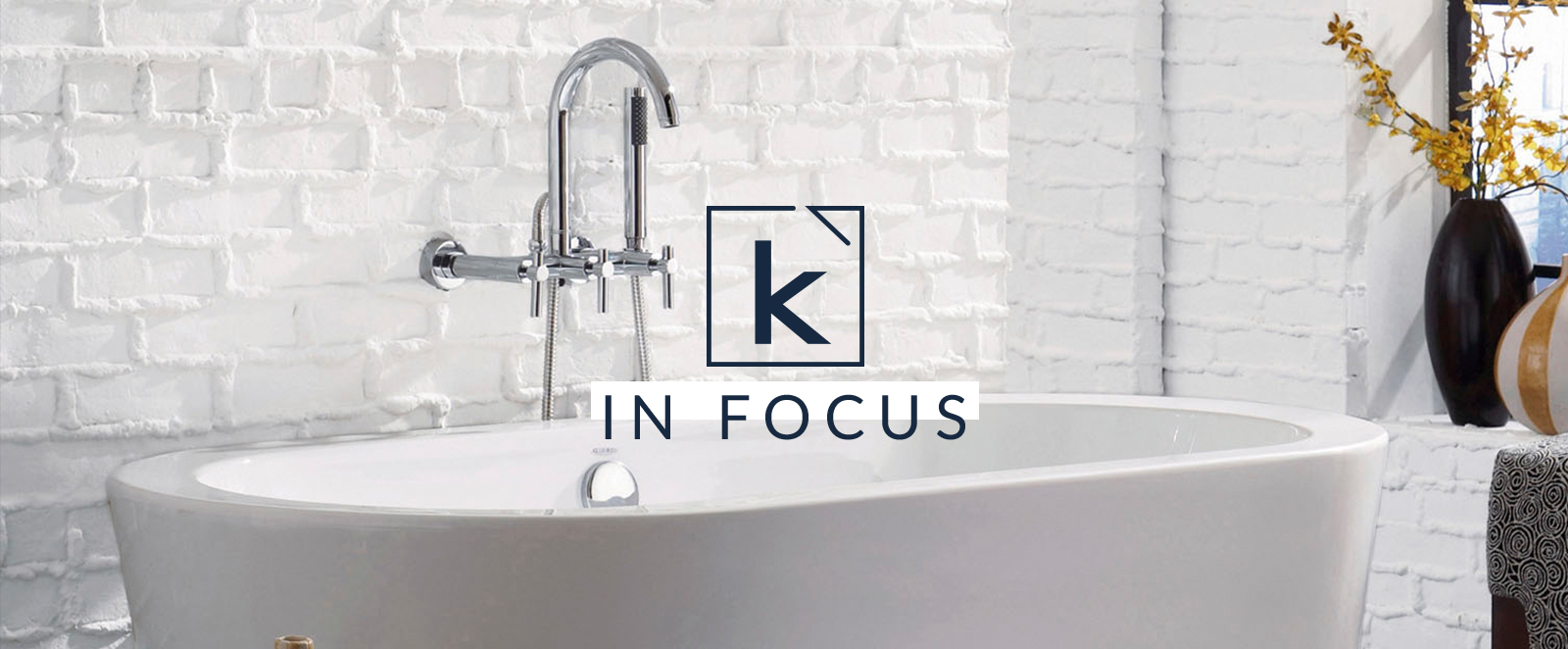 Happy trade show season! Next up, KBIS 2020.
We're gearing up to join the 30,000+ attendees flocking to Las Vegas for the National Kitchen & Bath Show.
As North America's largest trade show dedicated to all aspects of kitchen and bath design, there's certainly a lot to love! With 600 exhibitors boasting state-of-the-art booths and dazzling home innovations, here are a few of the trends we're most excited to see—and why you should be too.
Trend #1: Accessibility for All
Over the past decade, the industry has made strides in making the kitchen and bath accessible for individuals with disabilities and physical limitations, giving them the chance to live comfortably and independently. And they're not stopping yet. We're excited to see how this new wave of not just accessible, but affordable, solutions are being incorporated into the industry. Here's what we're looking forward to so far:
LED Night Light Grab Bar by Evakare
New to KBIS, Evakare will be exhibiting a line of stylish assisted living aids. This LED Grab Bar is sound activated AND motion sensored for optimum safety for those who need it most.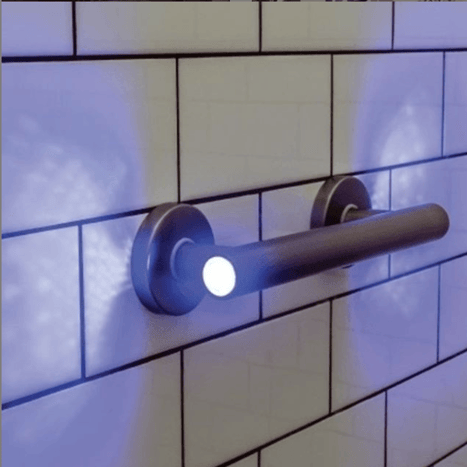 I-Flow by What A Shower S.A.
Characterized by its easy installation, versatility, and convenience, this durable, energy-saving system is as efficient as it is practical, perfect for aging at home or commercial use.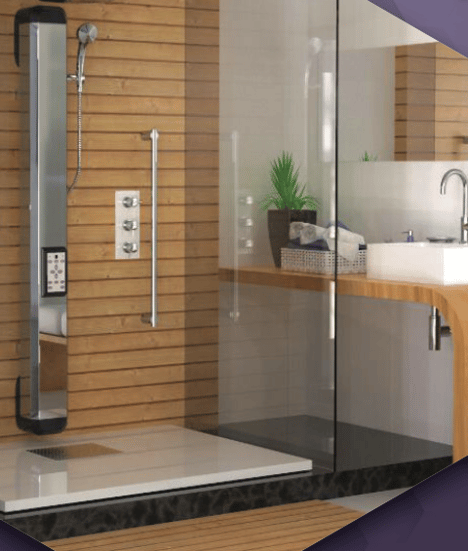 Sessions like "Why Living in Place is NOT Aging in Place"
We're hoping this talk will help us understand the importance of creating spaces where individuals can truly LIVE, rather than making them simply "age proof." This mindset shift would have serious potential to shake up how retailers market to this demographic going forward.
Trend #2: At-Home Oasis
Last year, we saw dozens of retailers displaying how homes have the potential to become the ultimate sanctuaries, and it all starts in the kitchen or bath. From Alexa-automated shower systems to at-home sensory immersion, we're looking for who's carrying on the momentum to bring us out-of-this-world relaxation. Here's what we're looking forward to so far:
Flotation Tub by TOTO
It's said to offer bathers a unique reclining body posture, reducing the joints' mechanical energy/load to nearly zero and simulating zero gravity for the most relaxing soak possible.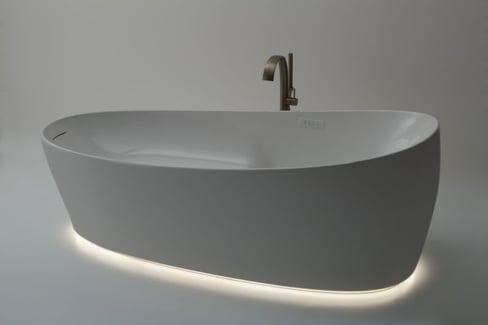 PowderRain by Hansgrohe
Innovative spray technology features an "eco-efficient, micro-fine mist made to wrap you in a cocoon of water," as well as reduced sound and less splash for fewer limescale spots and easy cleaning. Sounds like total peace of mind from start to finish.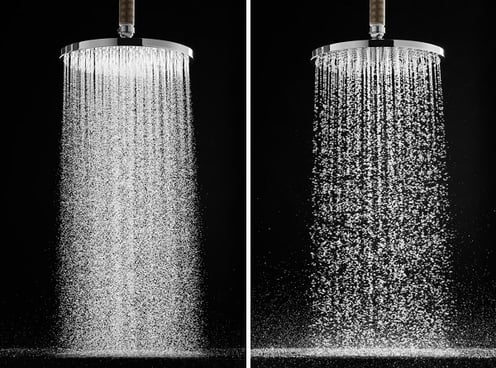 Trend #3: New Levels of Sustainability
By now, everyone's familiar with eco-friendly strategies for the kitchen and bath in terms of water conservation, low-flow toilets and shower heads, more efficient water filters, and so much more.
This year, we're keeping our eyes open for the most durable, sustainable designs and materials crafted to make our homes work harder and last longer, without leaving a lasting impact on the environment. Here's what we're looking forward to so far:
Electronics AirDresser by Samsung Electronics
With its six "clothes care" cycles, this unit is built to refresh and sanitize all types of garments between washes or trips to the dry cleaner, meaning fresher clothes with less time, money—and water—spent per year.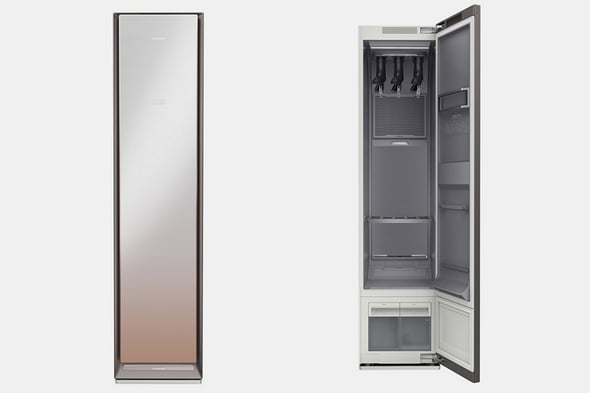 Sessions like "Resilient Design: Good Design Saves Lives"
We're looking forward to understanding the multilevel industry behind creating sustainable spaces for the future, and what steps are being taken toward more resilient construction—especially in areas prone to natural disasters.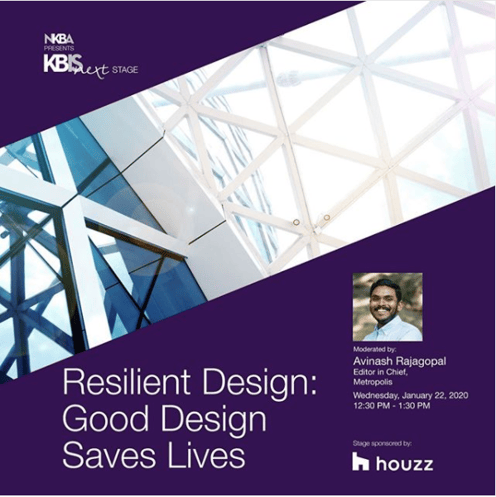 Trend #4: That Stuff We Didn't Know We Needed
The multitaskers, smart stuff, and home helpers that make every day just plain easier—we're here for it all. Building off the influx of smart home innovations we found around every corner at last year's show, we're more than ready to discover what new-age problem-solvers await us this year. Here's what we're looking forward to so far:
Fotile Sink Dishwasher
According to the brand, the Fotile Sink Dishwasher provides an energy-saving, healthy, comfortable, environmentally friendly solution to wash your dishes, fruits, vegetables, and seafood.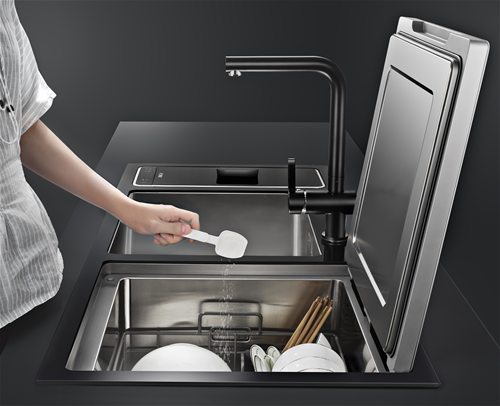 Labs Kitchen Garden by Natufia
This fully automated Kitchen Garden allows fresh herbs and vegetables to grow and thrive all year, indoors. Will it be too good to be true?!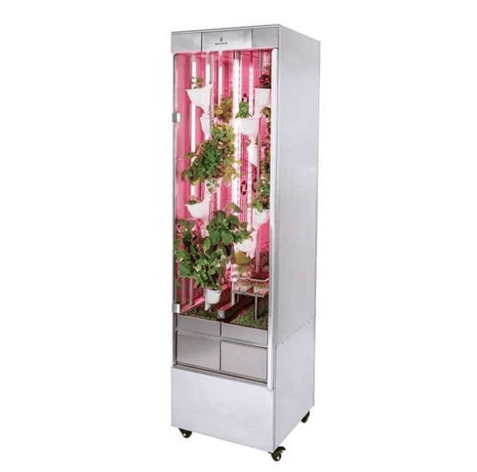 We love checking out all the new innovations and styles KBIS has to offer to make our homes smarter, more efficient, and more comfortable. We're excited to see what the new decade will bring for the most important rooms in your home!