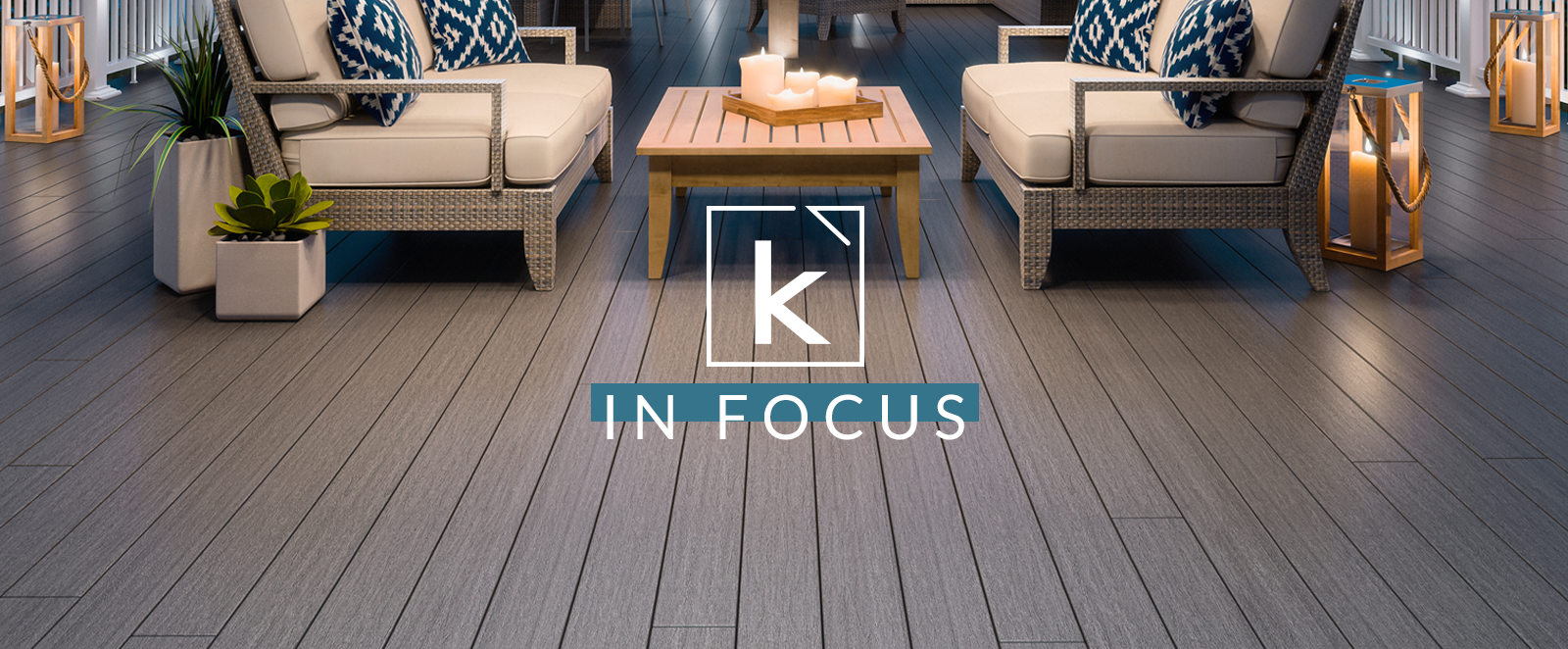 The way brands use content marketing to showcase products has evolved dramatically in the last 10–15 years.
In previous Kreber blogs, we've covered the various ways in which this evolution has materialized: everything from enhanced product content, to Amazon product pages, to brand campaigns and social media...and yet, there's so much more. From this research and analysis, we can conclude one overarching theme, and it's that customers now (more than ever before) crave and expect tailored, customized shopping experiences.
That means the customer's journey from consideration to conversion is more complex and more dynamic. While traditional factors like brand loyalty and affinity are still relevant, one of the big challenges in 2020 and beyond is to create an experience that's rich with content and offers a sense of realism.
What does the product look like in your home or in your office? How will it fit with other items and what options are available? These are questions that product pages and shopping experiences should be able to answer, and in this blog, we're taking a dive into CGI, which enables brands to immerse shoppers in a customizable online experience to sell products that aren't yet manufactured, and more. Let's get started.
The basics of CGI
Here's a quick, 15-second crash course to get you up to speed: CGI, or computer-generated imagery, involves creating still or animated visuals with imaging software. You'll commonly see CGI work in advertising, modeling, architectural design, TV shows and movies (special effects), and more. CGI has become a major asset for brands trying to adapt to customers' needs on the fly and create that real-life, physical experience they're looking for when shopping online.
Think of CGI as a complement to the camera. High-quality renders of furniture, tools, appliances, and more can be made "real" by using CGI to place them in life-like environments, giving shoppers a better-than-ever perspective of what the product truly looks like (even if that product doesn't exist yet—or has never actually been photographed). Check out the image we created below. Both sides of the dresser look real...but neither actually is!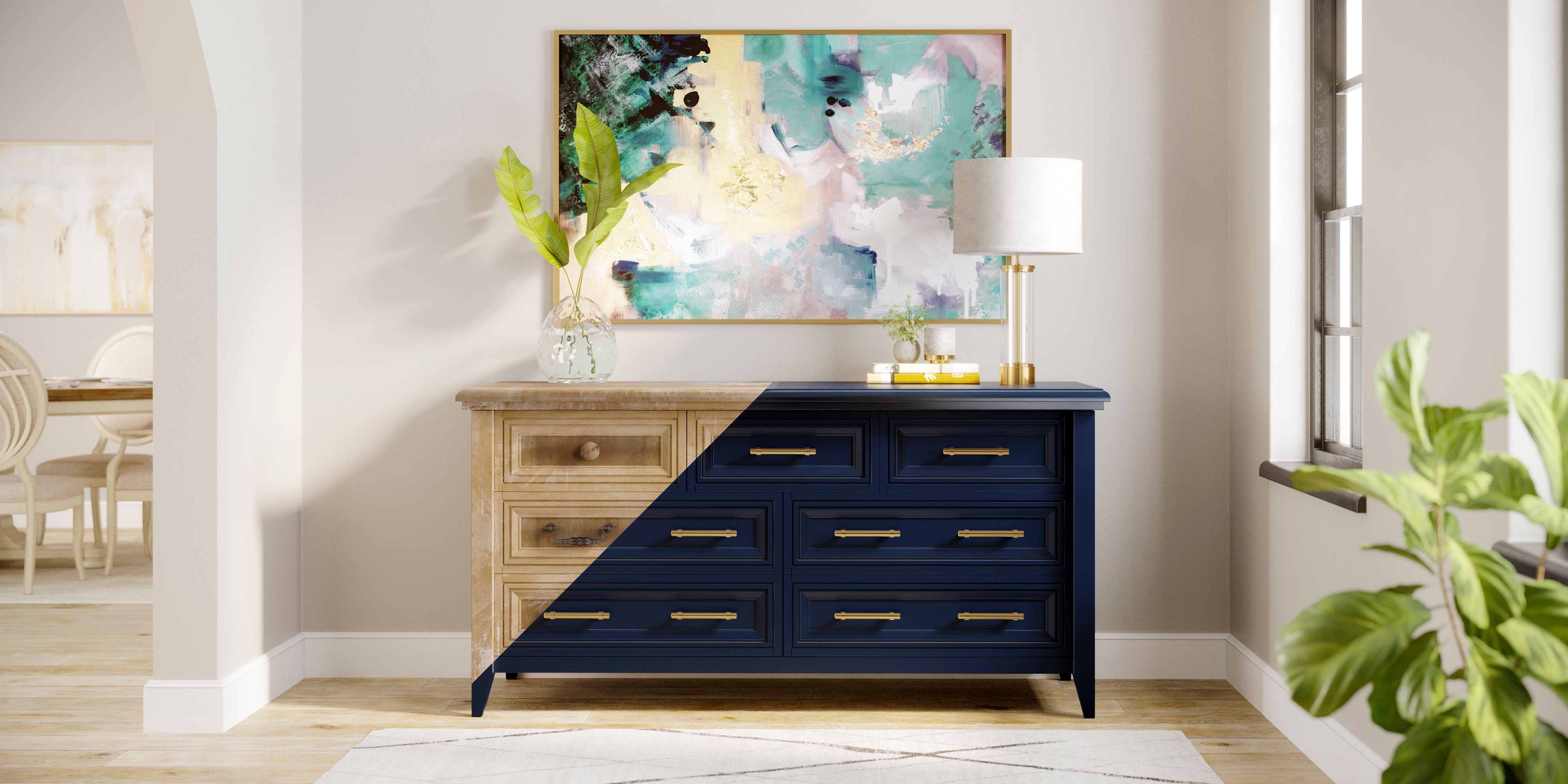 What can CGI do for you (and your customers)?
Working with a creative partner that offers CGI capabilities can take your product marketing to that next—and, as we're learning, increasingly necessary—higher level. Oh hey, that's us!
But without pumping our own tires, we'll dig into what makes CGI such a game-changing asset for your brand's marketing efforts. And while you've probably seen a plethora of brands with "personalized" shopping initiatives like emails and targeted social media (which is totally fine, and something you should be doing anyway), leveraging CGI can separate you from the pack. Here's how.
Present a realistic experience
Nothing's worse than images that look obviously fake.
When you need images for products that are still in development or made to order, look for a team that has access to designers, stylists, photographers, and lighting experts who know exactly what makes a realistic composition. At Kreber, we don't produce CGI in a vacuum; we work with experts to make sure the images come to life in a bright, bold, tangible way—resulting in high-quality, believable assets to which customers can relate.
Showcase every option
Customers want it all laid out in front of them, and with CGI, you can give it to them.
Say goodbye to having only one model or color variation available on your website. CGI gives you the opportunity to make changes to just about anything related to the scene—product color, style, finish, etc. This makes for a user-friendly and rich shopping experience in which customers don't have to do any guesswork.
Allow interactive exploring
Bottom line: This is what customers are telling brands they want. Having the ability to see products in a variety of settings and get as close as possible to actually seeing it in their spaces is a huge advantage. A better, more customizable environment will lead to more sales.
Maintain your investment...for life
It requires a lot of sweat, time, and (most importantly) money to build the sets needed for a shoot. And then, you have to tear them down and likely never use them again. CGI allows you to build virtual sets and keep them forever—and modify or update them before using again. That keeps your costs low and output high, which is another advantage in a fast-moving online shopping or discovery environment where change is the norm.
Prepare for the future
Another benefit of adding CGI to your repertoire is forward thinking: Building a library of assets you can use now and in the future is essential, especially as we look toward the horizon of augmented reality. By creating CGI assets now, brands are better positioned to incorporate things AR into e-commerce, online, and even trade show experiences.
Ready to elevate your online experience with CGI? Get in touch, and we'll get to work.