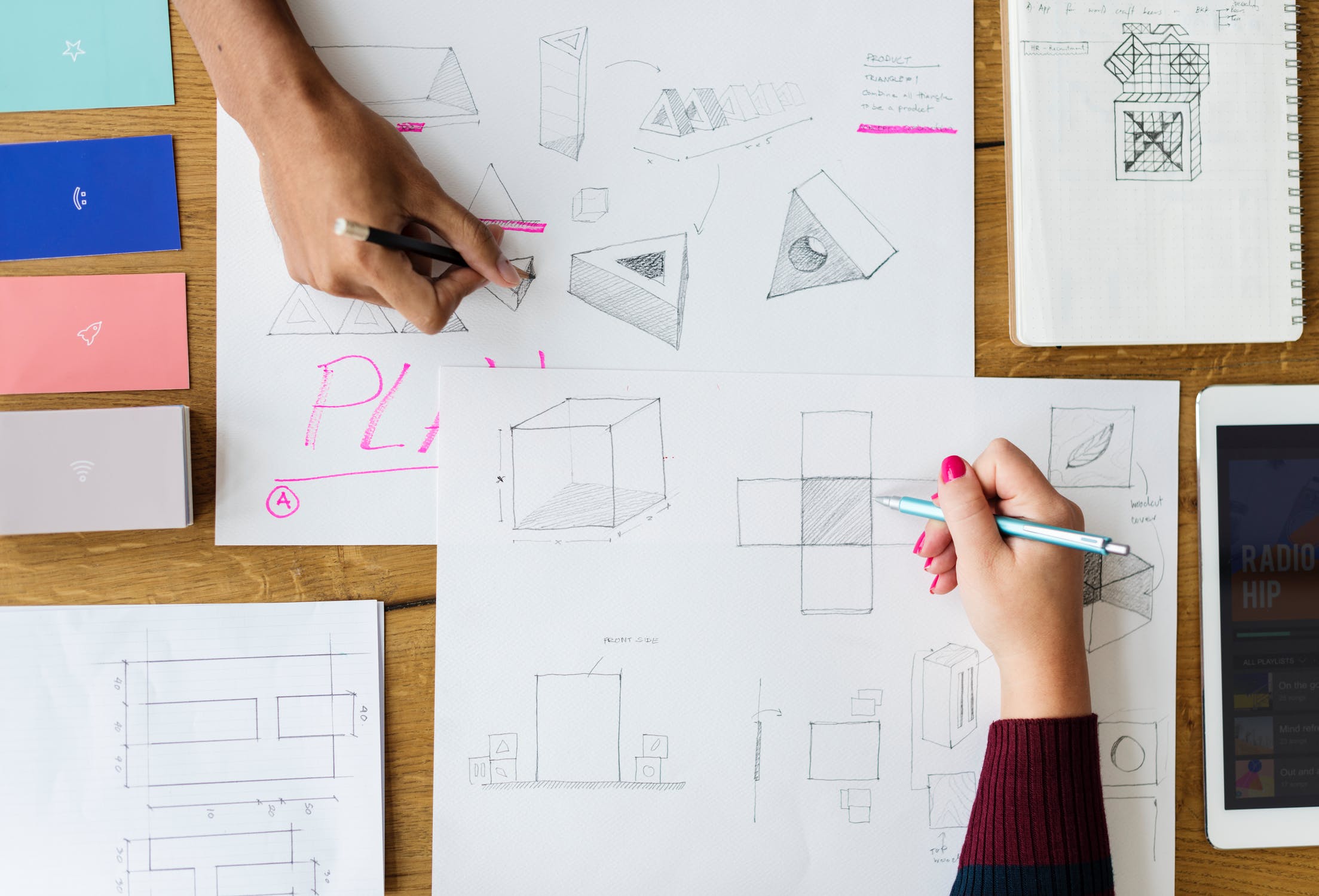 Lately, we've seen a lot of our clients struggle with similar problems: a demand for more output on a smaller budget (with a smaller team), how to manage and anticipate emerging competition, and how to stand out in a noisy, crowded marketplace. And while our experience solving these problems with proven tactics is invaluable, we're always looking for creative new ways to help our clients be more successful. At the end of the day, that's the only reason agencies are in business!
But you don't have to leave creative problem-solving to your agency partners. If the "old ways" aren't working anymore (and they probably aren't), break the cycle of complacency once and for all with a method that will push you and your team to dig deeper and generate the innovations your customers want.
Start Design Thinking
Advancing your team's problem-solving skills through continuing education and workshops is easier—and much less expensive—than you think. Best of all, these simple tactics are bursting with benefits for you and your team.
We know what you're thinking: we don't have time! We don't have anyone who can lead this effort! Trust us, you need very little time, and the only "expert" you need is someone willing to bring art supplies to a meeting. Ready to shake things up? Your Design Thinking workshop starts now.
---
Before getting started, read our blog post about Design Thinking, The Design Method That Delivers Inspired Creative, Every Time.
---
Why team building workshops are a valuable use of time
Interactive exercises, like the d.school's Design Thinking Crash Course, are built to encourage you out of your comfort zone and into a place where you're forced to use your brain in a different way: one that focuses on finding pain points and developing individualized solutions to them.
Here are some other cool side effects that make holding a workshop for your team worth your time and energy:
Stretch those creative muscles
Everyone has them, we promise! But we're simply not used to living or working in ambiguity, and this exercise is steeped in uncertainty. More often than not, it will make you uncomfortable. But that's actually a good thing (it might be a pain in the keister while you're going through it, but it's pretty cool once you realize the benefits). Ultimately, this exercise pushes you to look past "go-to" solutions and find more engaging ideas.
Strengthen customer relationships
Taking the time to hold a creative problem-solving workshop for your team is a great opportunity to practice new techniques in a low-stakes environment before translating it to bigger marketing initiatives. When the time comes, skills gleaned from this method can lead to more tailored solutions and stronger results.
Encourage team building
Incorporating activities like this into your workday even once a quarter can do wonders for group morale. Give your team a chance to step away from their desks, share ideas, and learn together. And don't limit who can participate: Design Thinking workshops can be mutually beneficial to anyone across the board. Plus, the more brains and perspective you have in the room, the more the new and innovative ideas will emerge.
We did it...and yes, it works!
Creative agencies host workshops like these frequently, and there's no reason you can't follow suit. Since we have a lot of new employees at Kreber, we knew it was time for a big one of our own. Here's a snapshot of our team as we embarked on a Design Thinking Crash Course in a cross-department bonding sesh.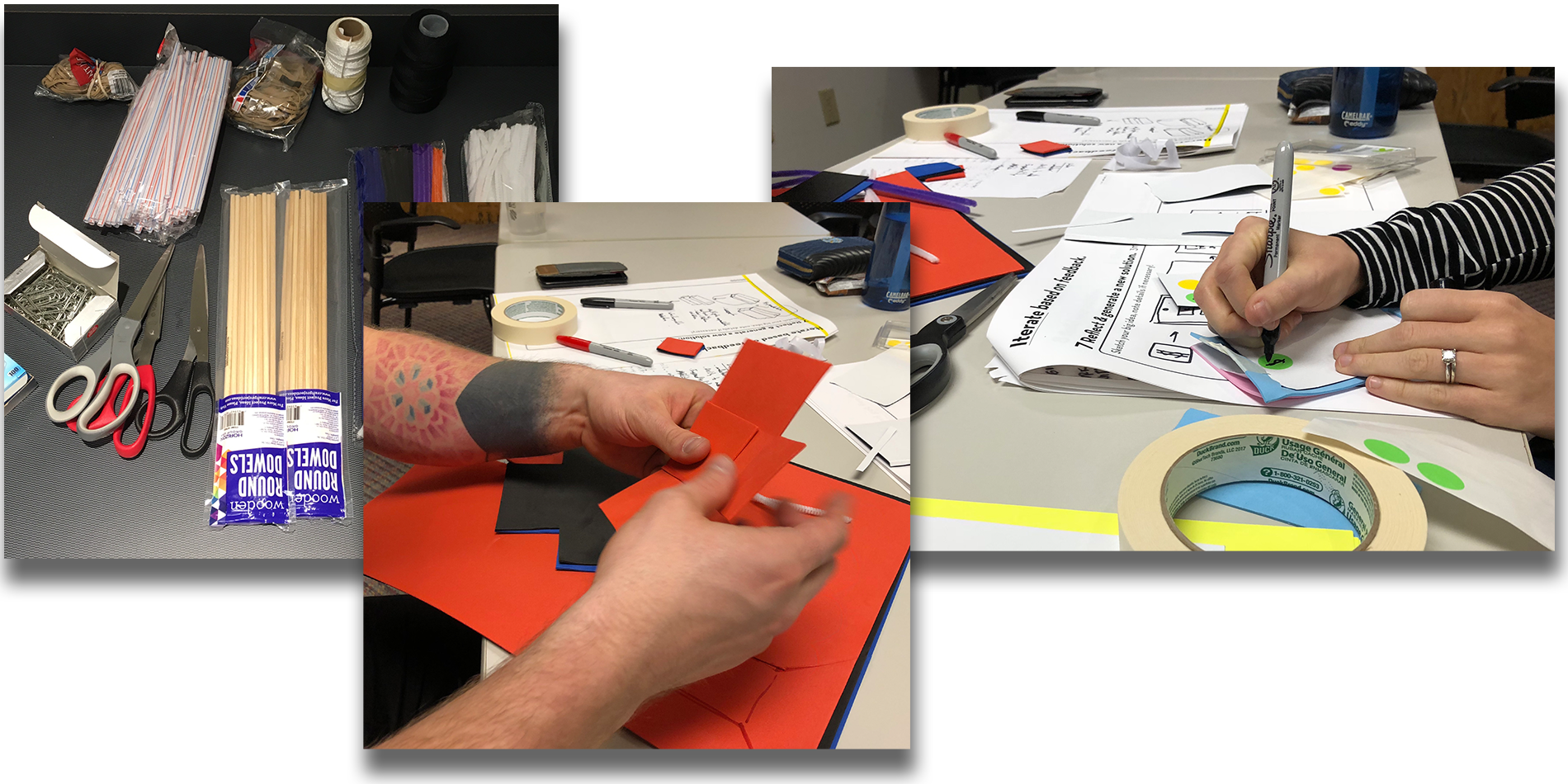 We were pretty impressed with what two hours and a bunch of craft supplies could do. Here are our biggest takeaways:
It's critical to break out of your routine and challenge your brain to think bigger.

Engaging people from different departments to see how our minds work in tandem was eye-opening.

The workshop was a collective reminder that most of the time, what we think the problem is isn't actually the problem. It's crucial to dive deeper!
We all loved the chance to get out from behind our screens and exercise our brains in a new way. Even if you think you don't have time, it's always worth it to realign and remind ourselves why we come to work: to become something better—together—than we were the day before.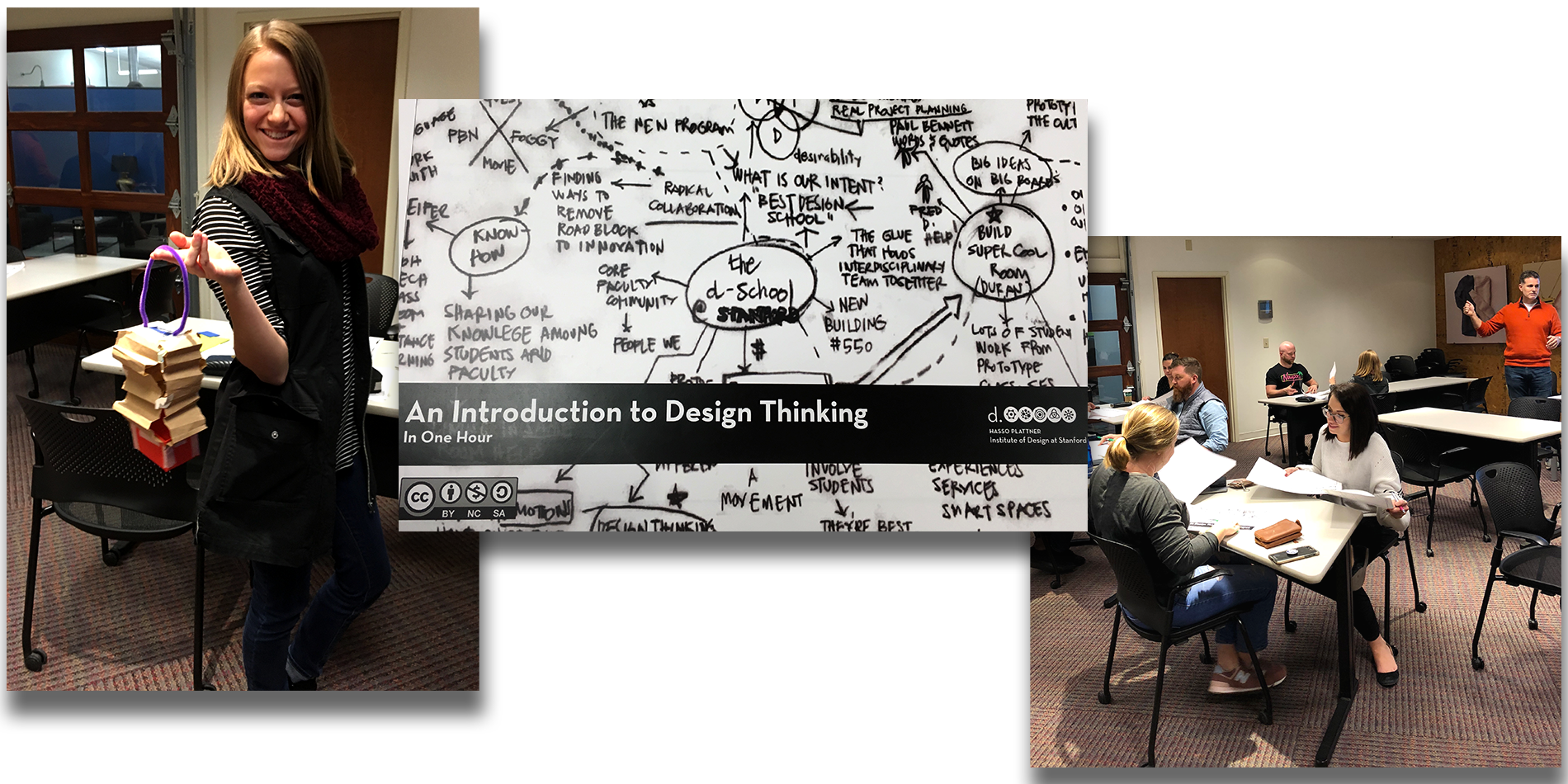 If you're looking for new ways to solve problems, shake off complacency, or just strengthen your team's overall creativity, a Design Thinking workshop could be just the ticket. Head over to Stanford's d.school for tons of resources on how you can fit one seamlessly into your workday.