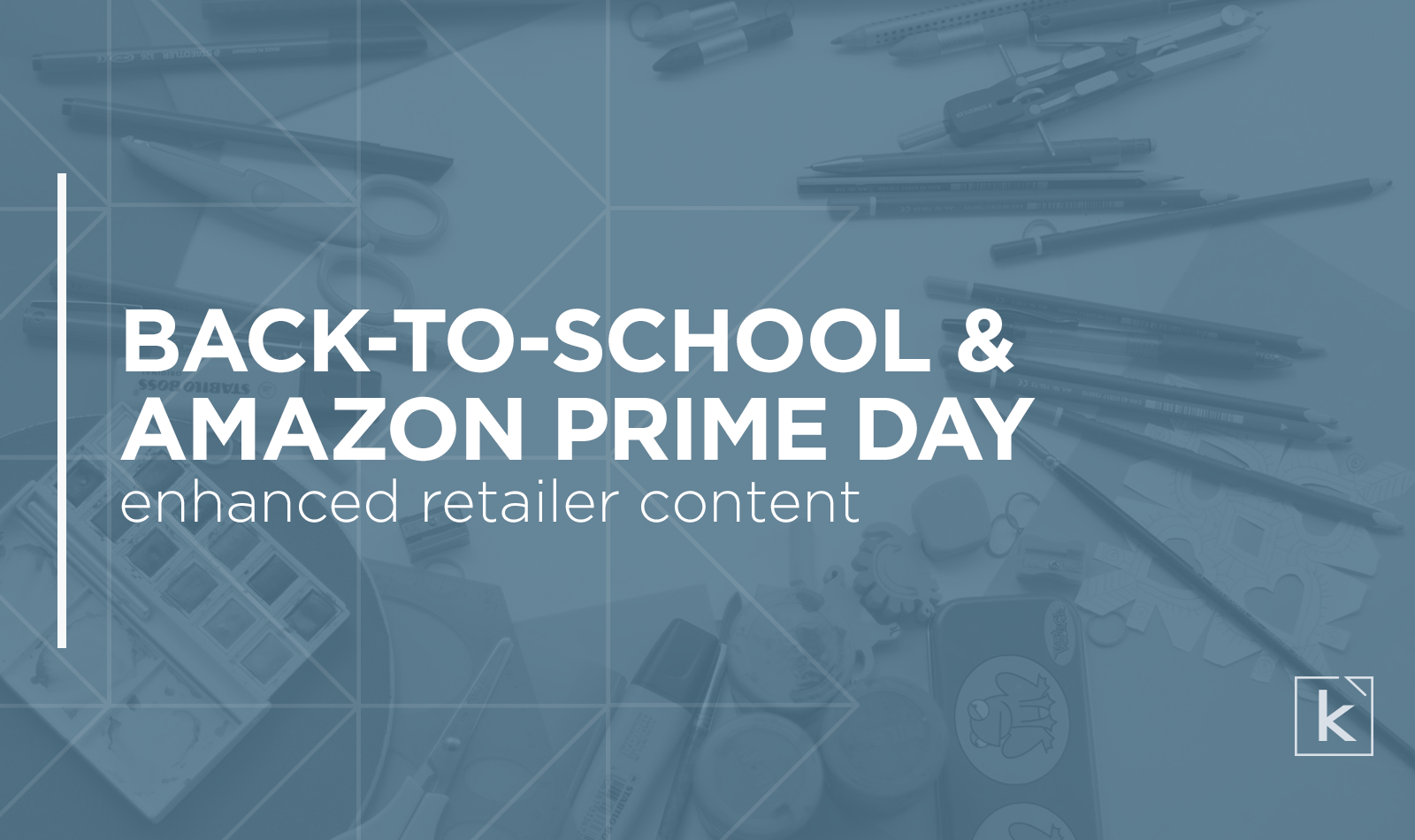 Remember when we all went back-to-school shopping?
It was, at best, a bittersweet endeavor.
On one hand, it basically meant that summer was over. Once the calendar hit August, we groaned as we embarked on the slow march toward the first day of school—which would be briefly interrupted by a little slice of retail euphoria. Get in the car, kids, we're getting everything you need for the new school year and we're going to do it in like, four hours. Our parents truly loved us, didn't they?
And by now, we don't need to rehash how drastically the retail experience has changed. It's no longer a secret—it's the new normal. Brick-and-mortar stores are forced to reinvent themselves. Direct-to-consumer (DTC) brands are on the rise and following the lead of Amazon, which has used its annual Prime Day to morph shopping into something resembling a national holiday. Prime Day, you'll recall, is Amazon's two-day mega sale that generated upwards of $2 billion in revenue in 2018, with more than 100 million products sold.
Once again in 2019, Amazon is planning Prime Day (July 15–16) to be a 36-hour event across its platforms—and it includes a live streaming concert featuring Taylor Swift, among others. And counting the many ways Prime Day has changed shopping—think of how it has impacted home goods, clothing, and electronics already—one segment that's attracting more attention is back-to-school shopping.
You don't need to load up the car, pack snacks, and prepare for a day-long adventure. You don't need to spend extravagantly. And, really, you don't even need to leave the house.
Winds of change
When it comes to back-to-school shopping, one of the most notable changes has been the calendar.
August is no longer prime-time (pun intended, sorry!) back-to-school shopping season. Amazon and Prime Day have contributed to bumping the start of back-to-school shopping up an entire month. Back-to-school shopping is the second-biggest shopping season of the entire year, according to Deloitte, and one in four American households are impacted by it. Several estimates pegged K–12 back-to-school shopping revenue at more than $27 billion in 2018, with college back-to-school spending topping $55 billion. We aren't math majors around here, but that's $82 billion, which equates to a lot of money and opportunity for retailers.
Online shopping was the fifth-most preferred method of back-to-school shopping in 2016, and by 2018, it had jumped to No. 3
62% of shoppers said they will begin back-to-school shopping before August
Shoppers who begin before August spend, on average, nearly $100 more than those who wait until August
Back-to-school shopping accounted for 50% of school-related spending in 2018 and included 29 million households in the U.S.
This seismic change has been bubbling under the surface for years, but has accelerated in the last few. Not surprisingly, we can tie that in with the advent of Prime Day in 2015, where the best and biggest deals were loaded into Amazon's summer shop-a-palooza. Now, everyone's getting on board.
"Amazon Prime Day has grown to become the unofficial kickoff to the back-to-school shopping season. Prior to Prime Day's arrival in 2015, the biggest back-to-school shopping days were concentrated in August and into September." —Marissa Tarleton, CMO, RetailMeNot (via MarketWatch)
Prime'd and ready?
Want to compete in this increasingly crowded space? It's a two-pronged strategy: start sooner, and differentiate your content. Let's start with the first point.
Marketers—us included!—have long viewed the back-to-school shopping season as an underrated opportunity, one with yet-to-be-unlocked potential. Sure enough, Amazon has found a way to unlock it and force everyone else to play by its rules, pushing brands to kick off back-to-school promotion sooner than before. Big-box retailers like Target, Kohl's, and Walmart are offering sales events of their own that run concurrently with Prime Day, and they've begun to start back-to-school promotion in early July.
According to the National Retail Federation, shoppers spend more annually on back-to-school and back-to-college than on Mother's Day, Father's Day, and Valentine's Day...combined. So, yeah, it's a good idea to get out in front of this.
Secondly, you have to up your content game. One needs look no further than Amazon's competitors to see how to prepare for this arms race of back-to-school shopping. In 2018, Kohl's said it had started seasonal back-to-school hirings earlier than ever before, and IKEA hosted a two-day shopping event for back-to-college shoppers in early July. If you're moving into a dorm, Walmart gives you the opportunity to view how their furniture will look in your room before you buy it.
It's a war being waged for customers' spending and attention, and content is at the center of it. Walmart is a great example; while you can't replicate Prime Day, you can get creative and find solutions that help your customers in ways Amazon hasn't. You can fill other needs for them or offer ways to learn about your products that they didn't think of before. Any advantage you can gain in this regard is crucial, because separating your brand in this space is key to increasing the size of your slice in the revenue pie.
Amazon wants to dictate WHEN your customers shop (i.e. Prime Day sales), but the quality of your content around major tentpole shopping events can help influence HOW and WHERE consumers choose to shop during the back-to-school season.