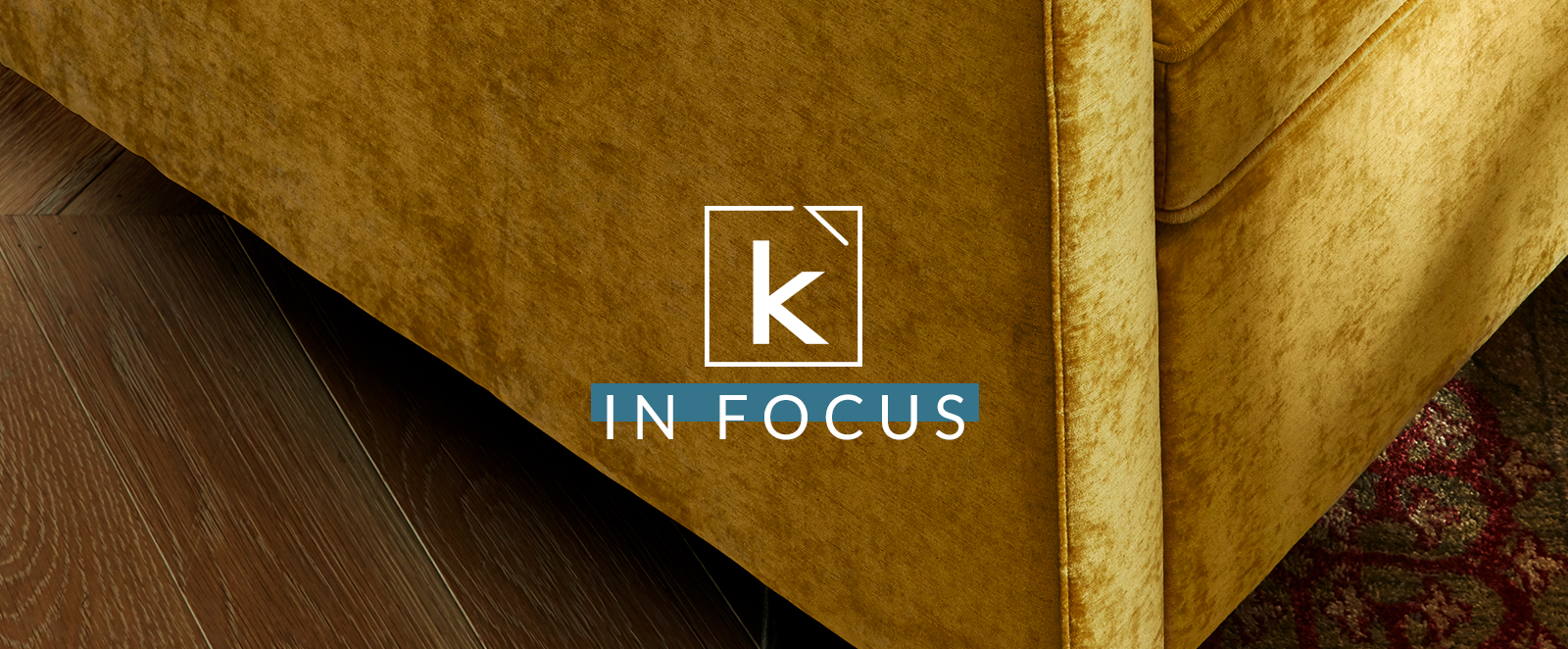 While I never thought I'd tire of binging Harry Potter movies on my couch, my brain could probably use some more intense stimulation. Luckily, there is no shortage of ways to gain new knowledge, all from the comfort of our homes. COVID-19 may be keeping us indoors, but it will not keep us from learning!
NeoCon, the premier event for the world's commercial design community, is held every June at The Mart in Chicago. Though the physical conference was canceled this year, NeoCon has gone digital—becoming "NeoConnect" in light of the global pandemic. While we'll miss attending in person, NeoCon has adapted to social distancing with tons of online programming and opportunities for vendors to get their products in front of potential clients and customers. (Shameless plug: Kreber has partnered with NeoCon vendors for many years, from creating marketing initiatives to photography and CGI.)
More Booths, Less Steps
Although we don't need another reason to lose out on steps right now, NeoCon has created an online exhibition feature that allows users to virtually check out the booths of vendors. The entirety of The Mart has been digitized, with links to each booth, mapped out by floor, that visitors can scroll through. Can we REALLY complain about being able to click from floor 7 to 15 instead of taking the stairs?! Additionally, visitors can search by vendor, category, or booth, and booths are color coded by category.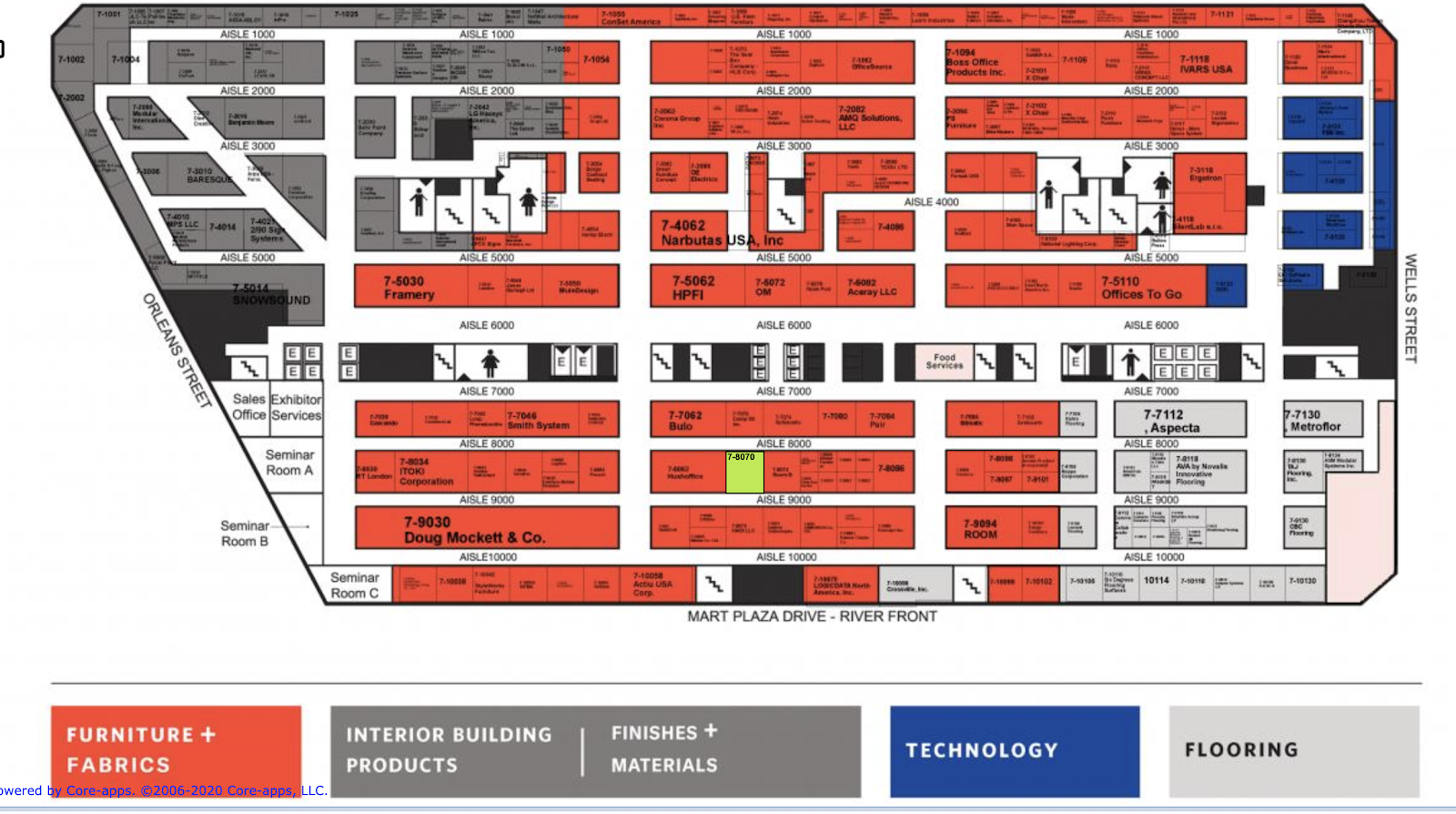 If a NeoCon vendor has opted into this service, the vendor can also attach links to product images. For example, The Hon Company's virtual booth has images of its product lines, as well as videos showcasing its new West Hill™ campaign. In addition, the company uploaded links to literature from its website for all its different furniture lines, ranging from school to office. It's a great way to drive organic traffic to the HON website; rather than handing out a card at a booth, users can visit right away.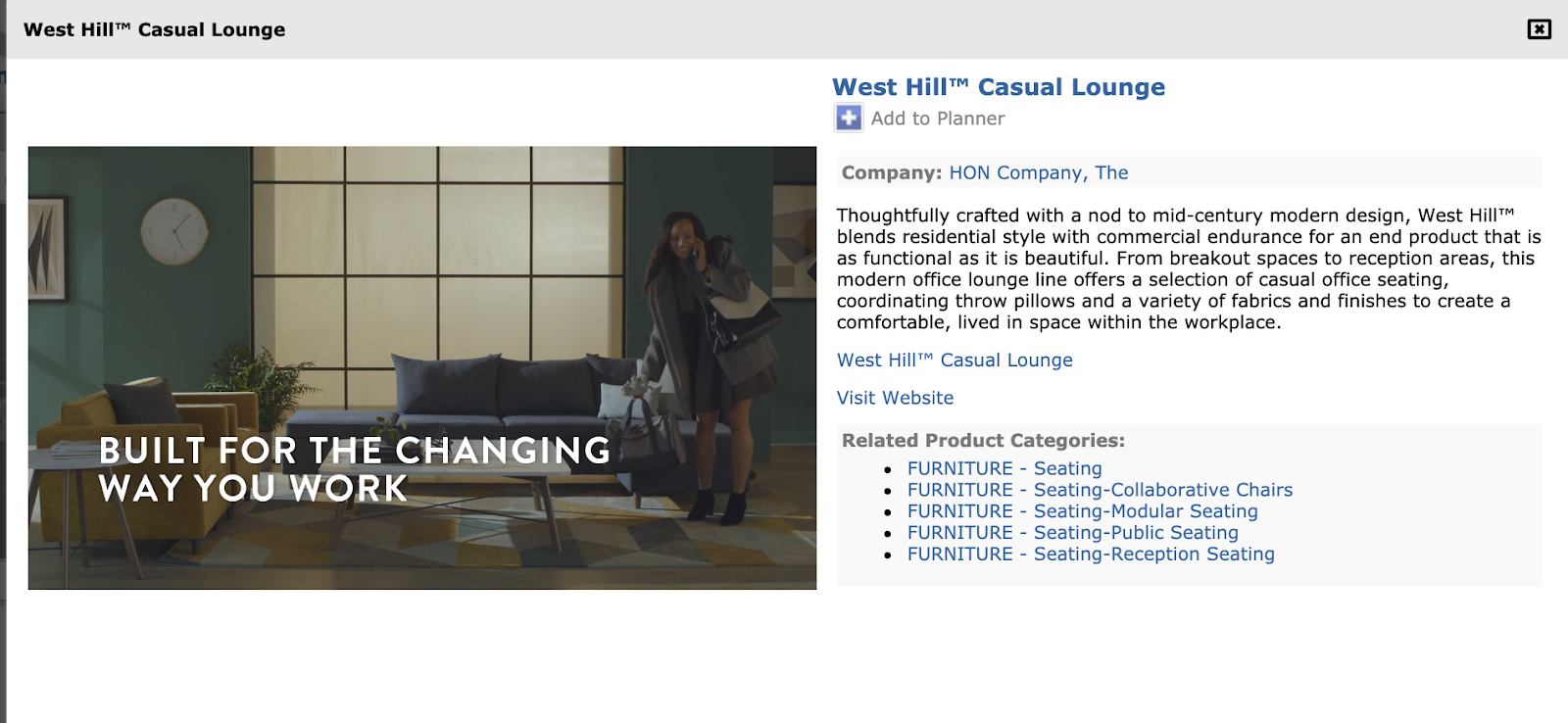 To encourage vendors to update their virtual booths, NeoCon will be using these materials for PR moments and updating its social media accounts: "We, the show team, and our media partners will be actively promoting the hub through press releases, pitches, and digital marketing."
Vendors can also submit content for NeoCon's social media platforms. Categories to enter include "Companies Doing Good" (for businesses that have pivoted to making PPE or masks or are participating in programs to aid in social progress); "behind-the-scenes" video content or virtual showroom tours; and new product introductions for social media roundups and carousels.
While vendors would usually be getting a lot of foot traffic from NeoCon, this is an easy way to repurpose content that already exists for a free PR moment. NeoCon (@neocon_shows) has 24,000 Instagram followers, giving smaller brands an opportunity to gain exposure while saving budget or resources. Would-be attendees are likely to follow NeoCon, so although vendors won't be able to connect in person, there's a great chance that they'll garner more attention on social.
Connecting beyond the webinar
NeoConnect is also offering a planner feature, which stores complete profiles of all the attendees and exhibitors. It enables visitors to schedule appointments, contact each other online, and keep track of events to attend. Overall, NeoCon is offering nearly 30 online webinars and events for free, ranging in topic and skill level.
Aligning on how to best design workspaces given the current plight, working against the status quo in the workplace, and a virtual happy hour are just a few of the events on deck. With a different event daily, virtual attendees can learn and gain credits on a multitude of topics. Plus, using the contact tools allow them to to talk about what they've learned through the seminars and connect on topics other than business.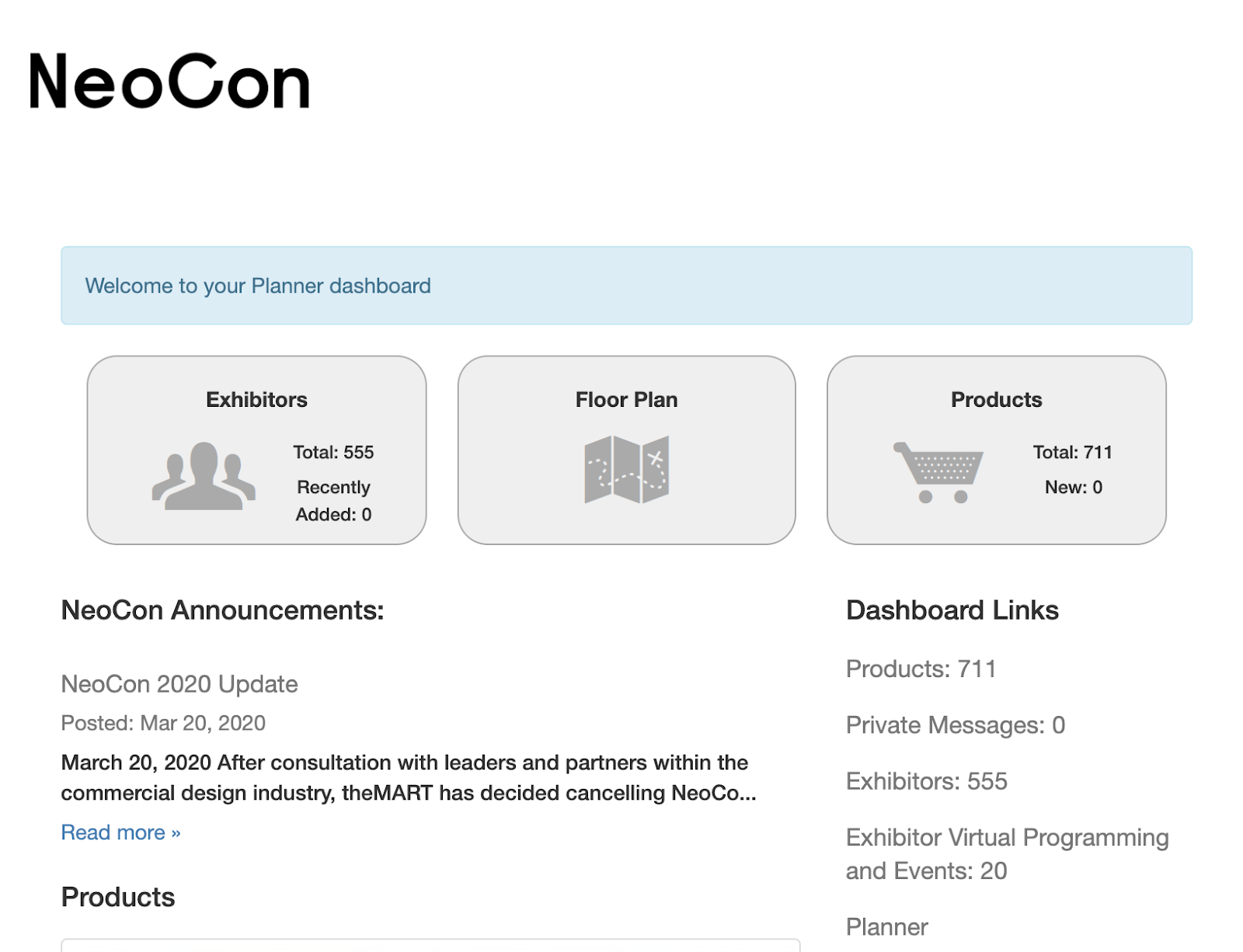 Seizing the opportunity
There is, of course, something special about seeing things in person. However, getting to touch and feel design may be a thing of the past (at least for a while). So, what can we take away from NeoCon's attempt to give us a virtual event with as many of the same opportunities as the real thing?
Virtual booths are an easy way to find vendors, while scrolling through their products and adding them to your attendee profile makes it simple to keep track of what you are most interested in. NeoCon also made it easy for vendors to gain more exposure for free via its own social channels; submitting content is seamless and simple for brands that need more exposure. Finally, creating an educational, interactive, and engaging online experience means that attending in person isn't a requisite for enjoying the world's most exciting new design.