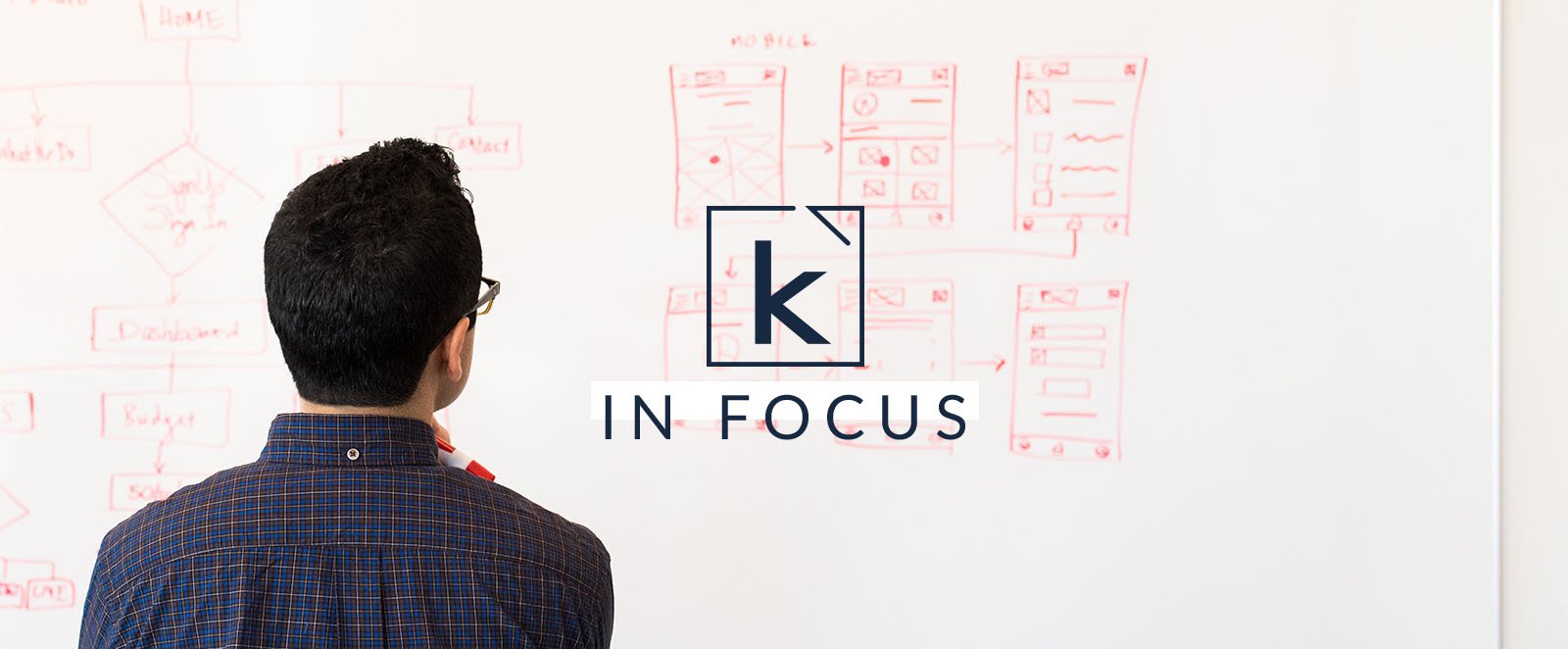 NOTE: Like many of you, we're staying home and preparing for a gradual return to the office environment. We're offering our regularly scheduled blogging (plus a few special entries) to help you refine and re-evaluate your marketing efforts for whatever comes next.
You've probably heard about the importance of search engine optimization (commonly referred to as SEO).
There's no shortage of in-depth information available on this topic, but oftentimes, it's incredibly detailed and not tailored to the "step one" phase. Not everyone is an expert in search marketing or SEO, and it's an area of marketing that is still new to many.
In this blog, we'll offer some digestible tips to begin your foray into SEO. In our experience, getting started can be the most challenging aspect because the "where" might seem daunting. There's a lot of nuance and evolution to understanding SEO, but our aim is to break it down into a few useful steps that will get you on the right road.
Let's start from the top.
Tip #1: Keyword Research
In order to improve your search ranking results, you need to know what keywords are relevant to your business and how those tie into what customers are searching for.
The best way to start this first step is by taking a step back.
This applies to any type of business, product, or service. You'll need to remove yourself from your role, in a way; as marketers, we're guilty (due to the nature of our jobs) of being too close to what we're trying to sell or generate interest in. Sometimes it can be tough to think like the consumer when we're geared to think like marketers.
Create a list—preferably a long list—of words and phrases that a customer might search for in relation to your business. There are no right or wrong answers in this phase, as the exercise of accumulating those search terms is most important. If you sell multiple services, you can organize your keywords by topic, as well.
The next step is to put that research into action.
Tip #2: Be Proactive With Your Writing
Once you've created your lists and buckets of keywords, you can start researching related words and phrases. This will help inform your content writing, which includes your own website and blogs, as well as product content on ecommerce platforms like Amazon, Walmart, etc.
One of the easiest ways to do this research is to open your Google browser, type in some of your keywords, and see what related terms appear. This should also impact writing as it will help you appear in related, relevant searches (and not just specific searches for your business).
Tip #3: Optimize Your Content Accordingly
In addition to proactively writing new, keyword-rich content, another vital step in starting with SEO is to take inventory of what you already have.
Whether it's your website, ecommerce pages, or blog posts, these are all editable. Take stock of your content—web pages, sub pages, blogs, and any page on your site that can be linked to (we'll touch on links in a moment).
Are your pages optimized with the keywords you've listed and researched? The more keyword-rich your pages are, the better chance you have to achieve better search ranking results.
This is key to remember as you continue writing and optimizing content for SEO: while you don't want to inundate your pages with keywords, you should always include them where they are relevant.
Writing through this new lens will also help inform your content topics in the future.
Tip #4: Get the Links
Why did we mention making sure that all link-able pages on your site should be rich with keywords?
Referral traffic is a big contributor to SEO success. The more other sites refer (i.e., contain links on their site that direct to yours) to your site, the better you'll rank in SEO.
Also, from HubSpot, a quick explainer on referral traffic:
When someone visits your website from another site they are usually clicking on a link or completing some type of social activity. Google and other search engines consider these links and social signals as positive ranking factors as long as they are coming from trusted websites.
Referral traffic via linking from other sites is, for all intents and purposes, a combination of "street cred" and positive reinforcement for your content. If other sites deem the content valuable and relevant to their users, that's a boost of authority (in the eyes of search engines) for you.
Tip #5: Understand the Investment
This final step is less of a "how to" and more of a "need to know."
SEO is a long-term play and is unlikely to generate overnight success. But, one of the benefits is that high search rankings are earned—you can't simply wield a big marketing budget and buy your way up the ladder. This takes a lot of work and constant refinement, which could mean evaluating keyword rankings and researching the competition.
The payoff is that as you climb in SEO, you should see the fruits of your labor. As your web traffic starts to increase and—ideally—you generate more sales, it's likely that your input on the SEO side is going to remain the same.
If you're among those looking to get started with SEO, we hope these steps have provided a helpful game plan. It's key to keep in mind: the research is just as valuable as the writing. Understanding your audience and what they're searching for will help you write better content going forward.
In the SEO world, that's the approach that gets results.
Got questions, concerns, or need a creative partner to get the ball rolling? Drop us a line and we'd be happy to chat.