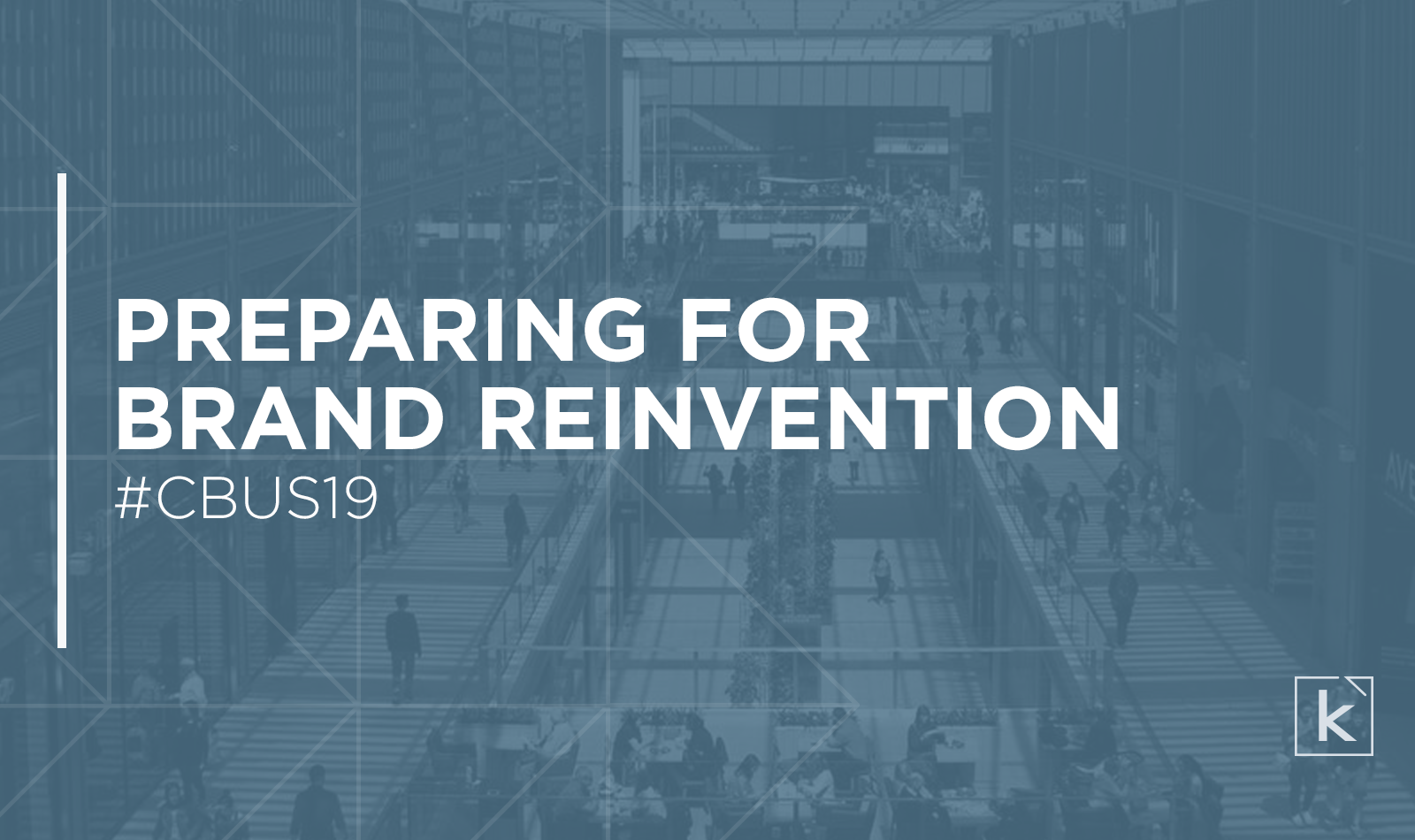 It's a slippery slope: As a retailer, media figure, or just a person with a social media account, you want to say something compelling and stand for something, but...you also don't want to paint yourself into a box and only be about that one thing, especially as times and tastes change.
No one ever said marketing was easy, right?
At one of the panels at this month's CBUS19 retail conference, we heard from the CMO of Pearle Vision, Doug Zarkin, and the CMO of Lane Bryant, Susan Rodgers. Both talked about "brand reinvention"—the way you pivot what you're doing and what you're known for, when it's needed.
Hint: It's needed when your messages aren't getting a lot of traction, your sales are flatlining, your creative is uninspired, or a bigger, badder competitor is nipping at your heels.
In some ways, companies of all types must always be ready for reinvention. Audiences get bored! You can be at the top of one cultural moment, and then the cycle moves on. (And, I don't need to remind you that the hero-to-zero cycle, which used to be about six months, is now approximately three internet days, max.)
You can deal with this, however, if you're led by simple, honest-to-goodness customer insights—the way Lane Bryant is doing with its new "Create Your Lane" platform.
The backstory
Lane Bryant (LB) has been a champion for plus-size women since 1904. So much so, LB itself popularized the phrase "plus size." (Before then? The word used was "stout.") A peek at its advertising over the years shows the evolution of not only the company, but also the culture in which it's situated: that means us and how we talk about and understand the idea of "plus size" and what it all means. (Yes, there's a lot of drama around all of this.)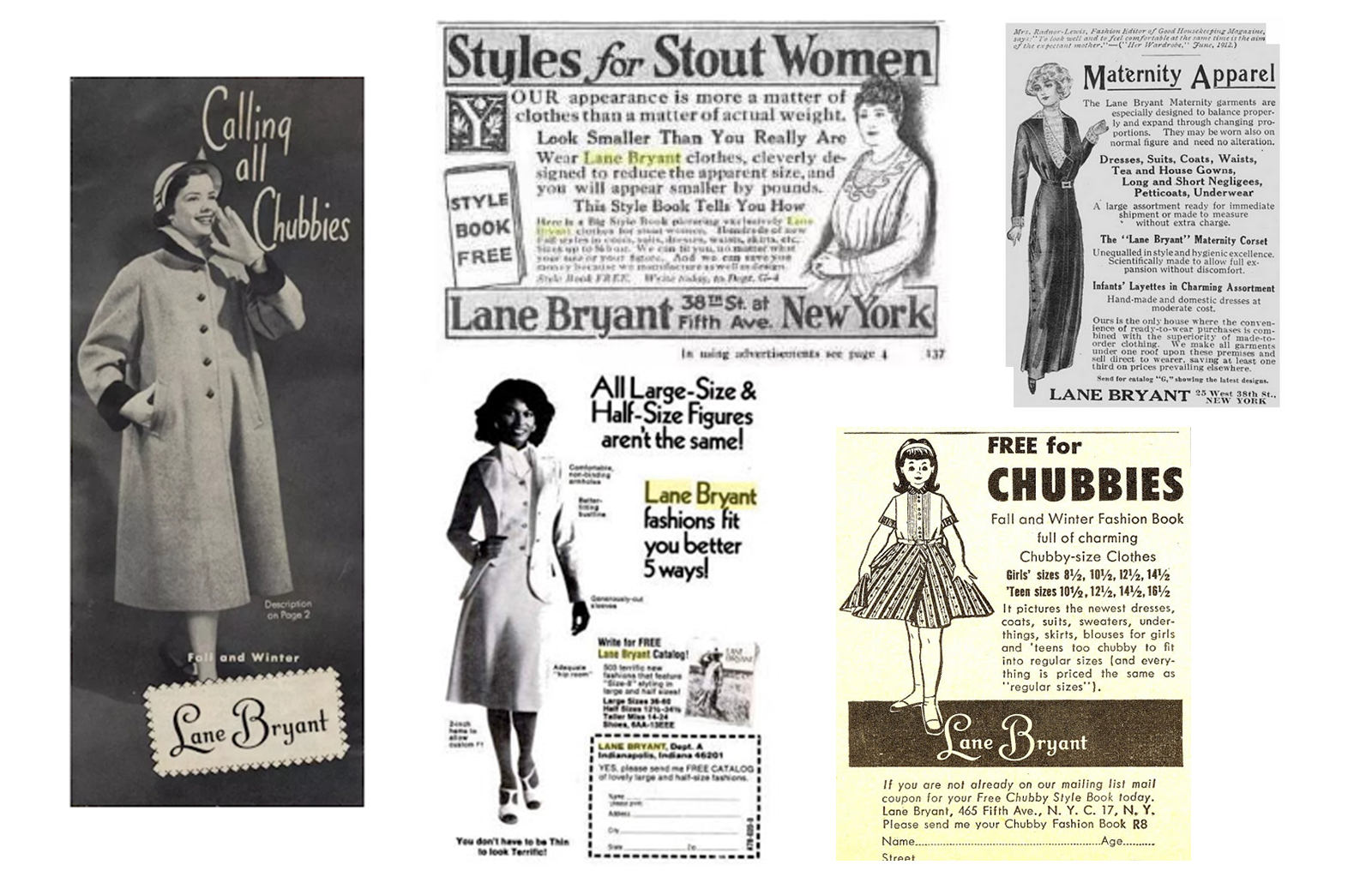 As times changed, so did Lane Bryant. In the '70s, the plus-size woman started finding her power. "Lane Bryant of the late 20th century suggested a quest for self-confidence, acceptance and the power of personal style," writes Hidden Fashion History.
That shift continued in the 2000s and really went into warp speed with the super successful "I'm No Angel" campaign in 2015.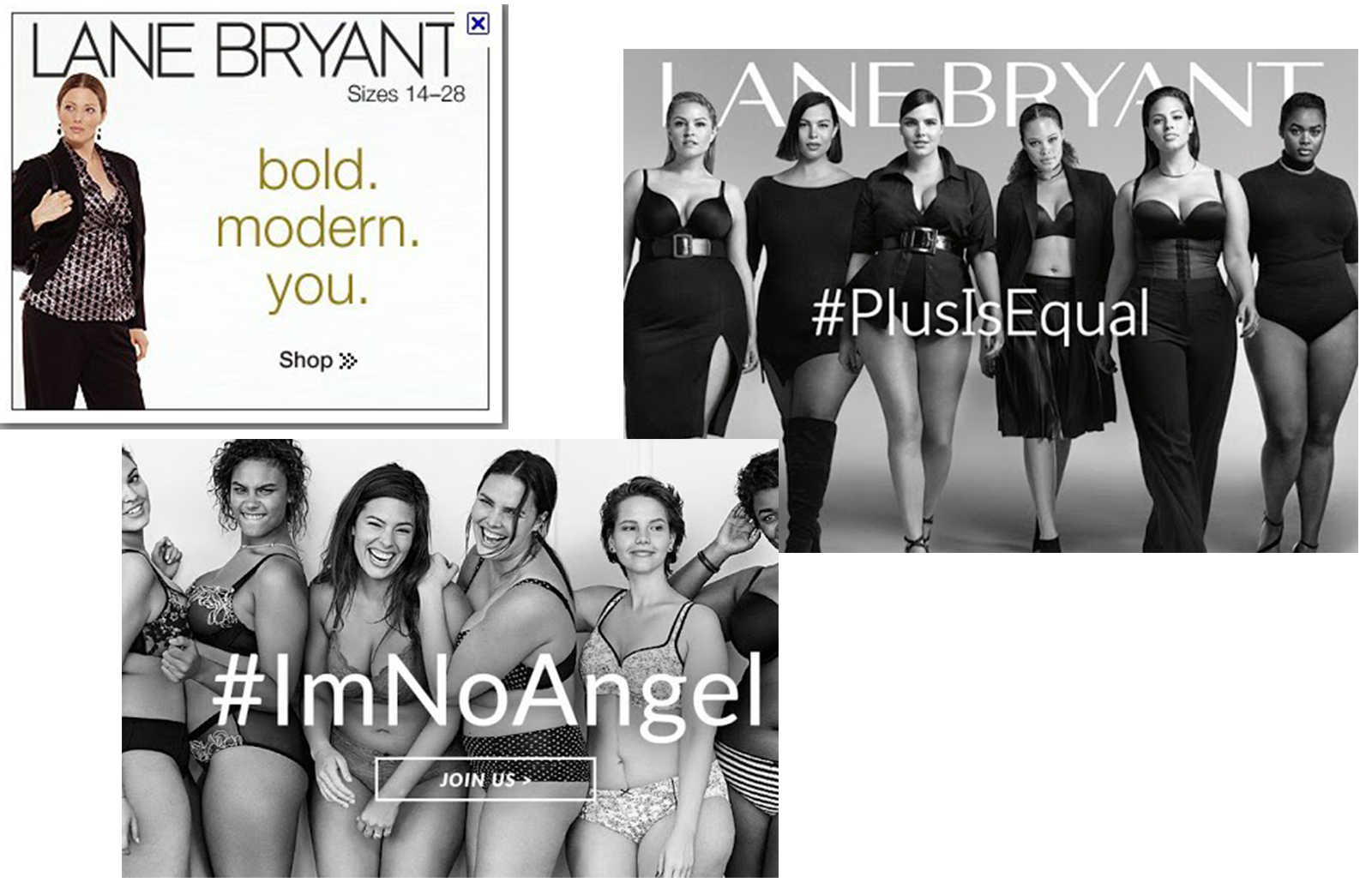 There, models were allowed to be bold, sexy, and assertive—a stark contrast to LB's early days when plus-size clothing was all about reducing the appearance of size and reflected society's incorrect belief that a full-figured appearance was a physical (moral?) failing.
The insight that fueled this phenomenon was then-CEO Linda Heasley's understanding in 2013 that LB should be a "fashion business" and not a "size business." The research made it clear that just because a customer was plus-size didn't mean she didn't want cute, current fashion choices like her straight-size friends.
The evolution doesn't stop there. It's 2019. Now, body acceptance is more universal, and (of course) as times change, retailers must, too.
Focusing on customer needs
CMO Susan Rodgers says LB's latest campaign started with an insight. The company found that its customer needed more from them. She was tired of people talking to her just about her weight. She is "more than a cause." Lane Bryant had the opportunity to be a champion of all that she is, beyond her size.
That insight helped bring about the current "Create Your Lane" campaign. Here's how it is described on the company's website:
"At Lane Bryant, we ingeniously create versatile styles and fits that give you the confidence to live a life filled with possibilities in work, play and love. We'll be right there in the lane beside you, every step of your journey. Create your lane. We'll meet you there."
The creative, both video and images, supports this. It's inspirational, motivational, and focuses on the life she creates once she's inspired to feel her best.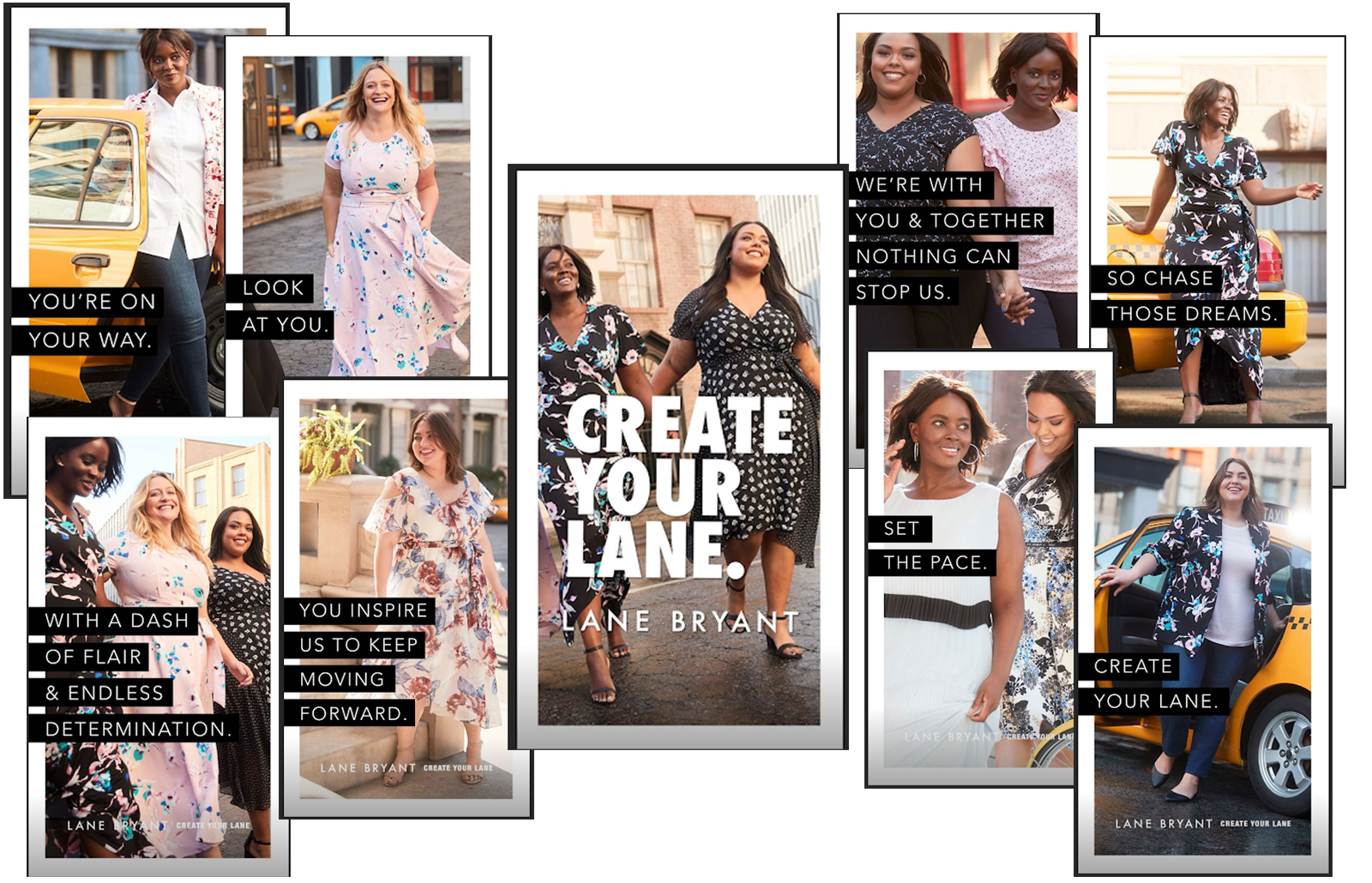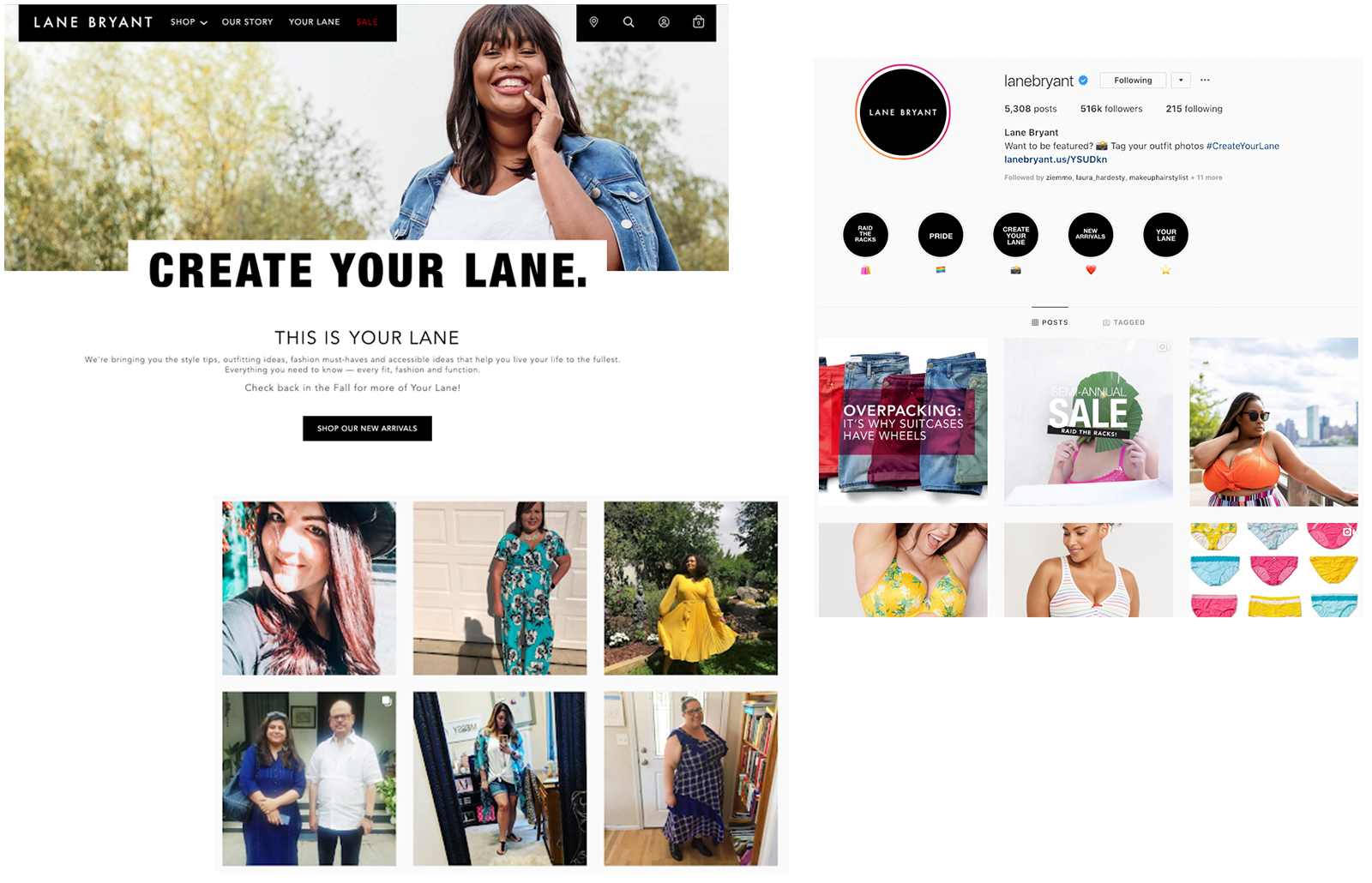 How will this latest incarnation of the Lane Bryant legacy fare for the retailer? We'll definitely be cheering from this end, and as long as the company keeps listening to what its customers want and need, it's sure to be as unstoppable as it encourages her to be.