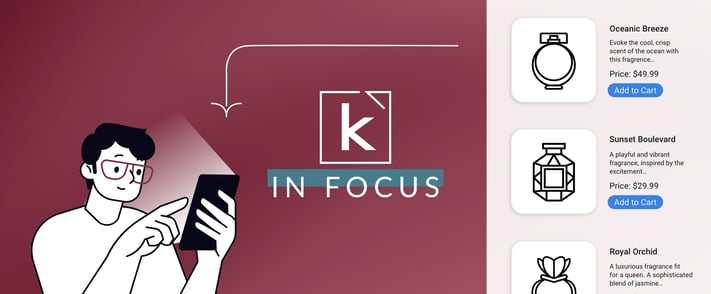 Consumers have more shopping options than ever before: more products from more brands and more platforms on which to buy them. If you're like most of the marketing and creative team leads we talk to, you already know how difficult it is to provide the content everywhere it's needed!
That's why we developed research to help highlight what's important in order to win sales specifically on the "digital shelf" (meaning: a product page, anywhere a shopper can buy things online).
You don't just need content to win on the digital shelf. You need the right content at the right place at the right time in the buying process. We'll walk you through what we mean, using a product detail page that scored high on Amazon in our quarterly Digital Shelf Research.
Oh, and before we begin, let's answer the "Is it even worth it?" question up front: yes, it's worth it! Syndigo, a platform that provides rich content to many ecomm platforms shoppers know and love, says brands that have rich content on their product pages can experience up to a 3x lift in sales.
We start at the top of the product detail page, in an area we call "Before-the-Scroll." Of all the areas you can impact, we think this is the most important one. It's the first thing customers see, so while you have their attention… make it meaningful.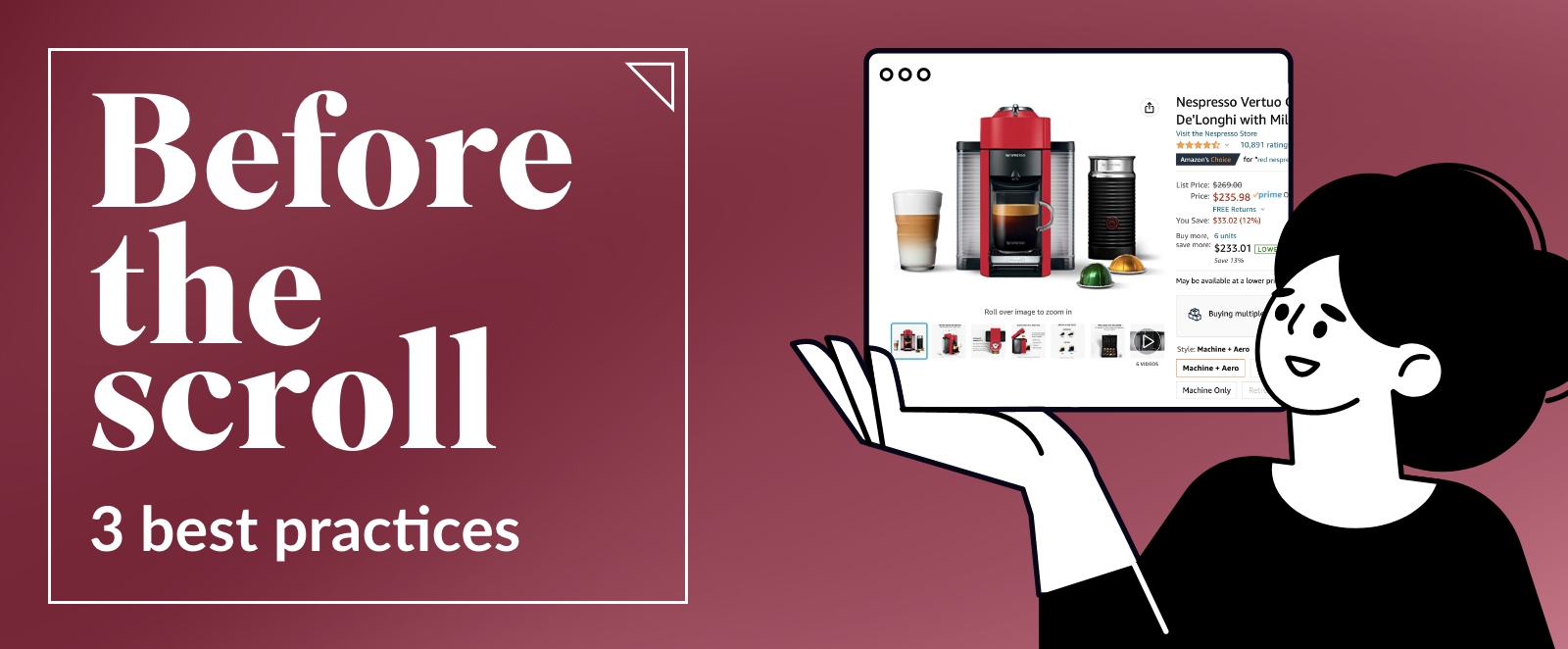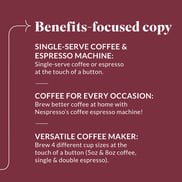 1. Benefits-focused Copy. The feature bullets (found in the "About this item" header on Amazon) should be prioritized: most important message to least. The copy there should be consumer-focused (or, "consumer-obsessed" to fit Amazon's overarching ethos). This means you want to tell the customer not just about a feature (four brew functions, in this example) but what that feature means to them: "Coffee for any occasion…Drink your coffee bold, mild, hot or iced."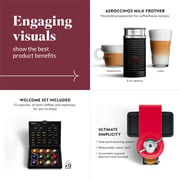 2. Engaging Visuals. The carousel area can hold at least a dozen images for customers to scroll through. Great, right? But how many alternate angle photos do you really need to include? Maximize the additional space with graphic assets we call Product Tiles. Tiles take the best benefits and bring them to life visually, with copy, images, graphics, and/or illustrations. It's easy to understand and leads to that all-important "Add to Cart" click.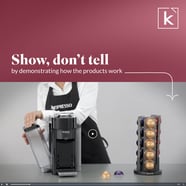 3. Show, Don't Tell. The carousel area is also where customers can access videos the brands or manufacturers upload. But—again—it's not enough just to have some video, any video there. For it to be on strategy, it should focus on the product and demonstrate some of those gotta-see-'em benefits.
(We have tons more to say on this… reach out if you want to nerd out more about this asset type!)
With your Before-the-Scroll area in tip-top shape, now let's see how those attributes (oftentimes the same or similar copy points and visuals) alter a bit to deliver a worthwhile experience After-the-Scroll (or, in the "A+ area," to use Amazon's terminology). The example is from Oral B's innovative line of brushes.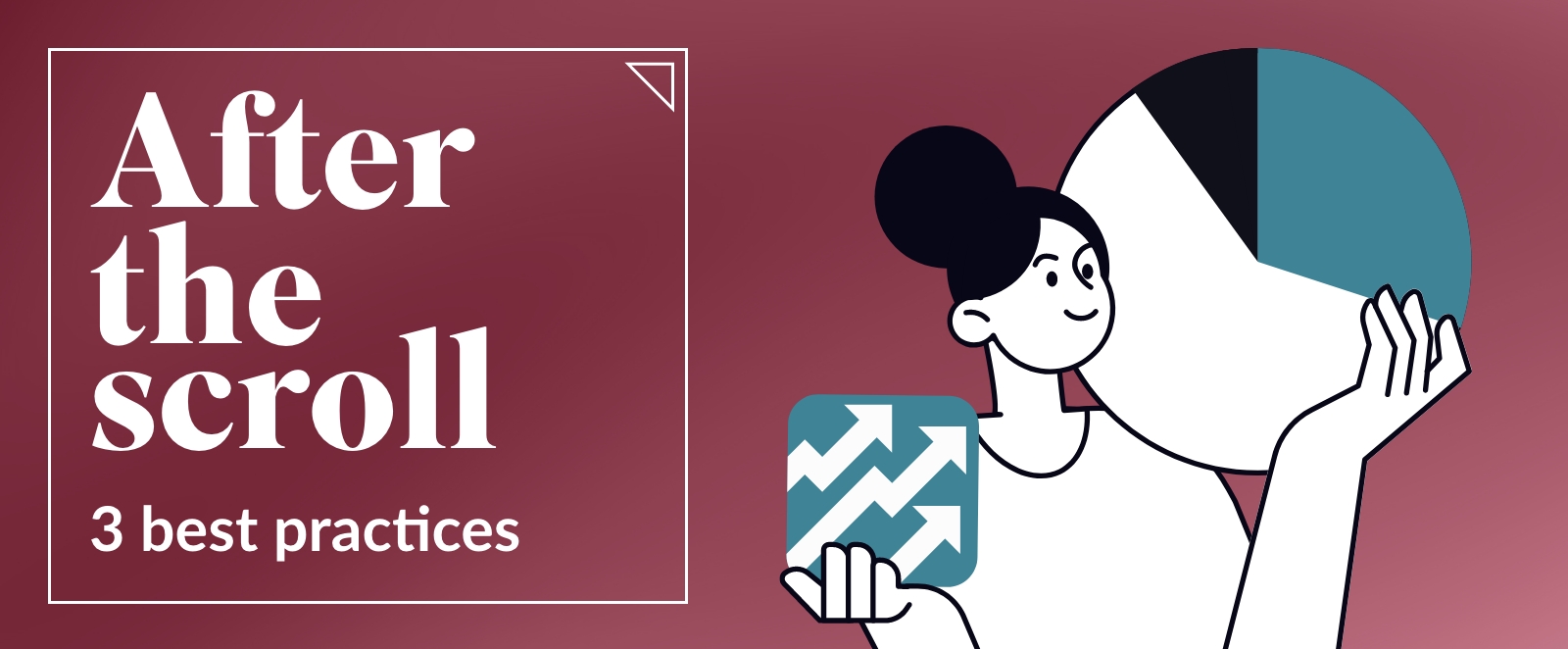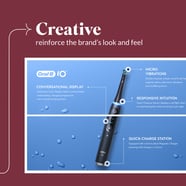 Creative. The biggest overall opportunity with the creative in your After-the-Scroll or A+ area is to give shoppers a branded experience. This means a well-designed layout full of images, colors, and graphics that match your overarching brand's style guide. (Don't have a brand style guide? Get one!)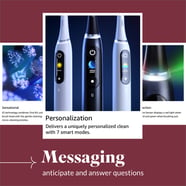 Messaging. You've told customers your best benefits above, but it's OK to reinforce some of those key points here, too. (Bonus points if you do it visually.) Another opportunity for messaging is to give deeper education about your product—how to use it or how it's made.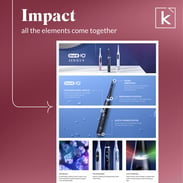 Impact. Great creative and thoughtful messaging take you 80% of the way to a great digital shelf experience. Finish strong with creative tactics that drive more impact: more color or less. Maybe your headlines get bigger. Swap in a more dynamic image or utilize a more interesting crop. All of these things can work wonders to take your area from functional to actually fun to engage with.
We hope these 6 best practices get you excited about the possibilities you have on product detail pages with your enhanced product content. Want more info? Reach out to learn more about how your brand can deliver a best-in-class digital shelf experience.
Kreber Has the Expertise You Need
With more than 100 years of experience, we've built a reputation for our hard work and dedication to delivering creative ideas and positive outcomes for retail and B2B clients. As an independent content marketing agency with a history of thinking ahead, we create and grow opportunities that allow our partners to thrive. We take pride in our mission to Think, Create, and Deliver compelling content that's visually stunning, innovative, and purpose-driven within the creative market. We use our century's worth of industry knowledge to help our clients save time and money, execute successful campaigns, utilize technology, and handle the strategy, planning, creation, management, and distribution of advertising and marketing content. From print and digital content marketing to social media marketing and everything in between, we're the advertising agency of choice to bring any vision to life.