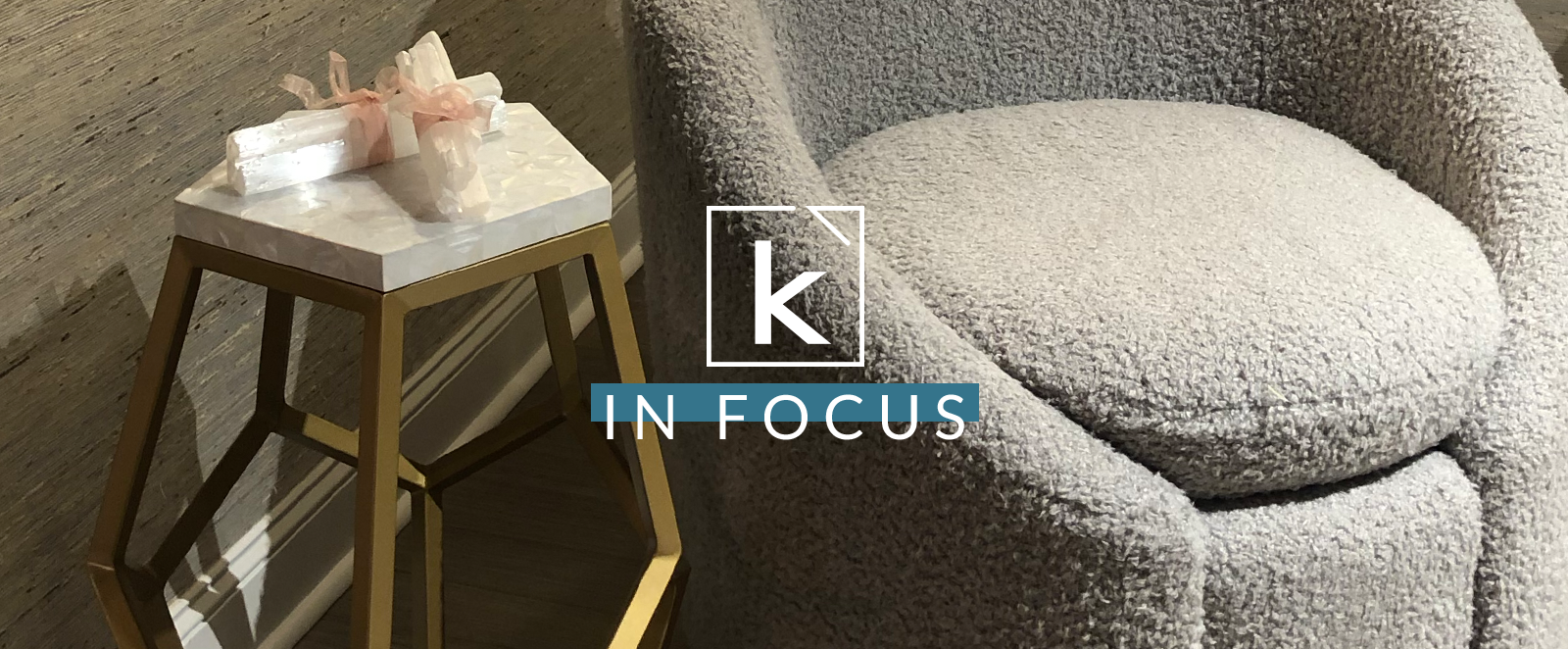 Whew! Another High Point Market is in the books! With Fall Market officially wrapped up, we wanted to recap some of the exciting home furnishing trends we saw. This is just a small sampling of what Market had to offer, of course...if you've been to Market, you'll understand!
Mixing Glam & Organic, Plus Rustic Vibes with Hooker Furniture
One of the most respected and admired home furnishings companies in the world, Hooker Furniture, was founded in 1924 in Martinsville, VA. Its showroom was a twisty, turny maze of product—and there's certainly a lot to love. Here are a few pieces that really stood out to us in the showroom:
Novella Zaballa Bar Cabinet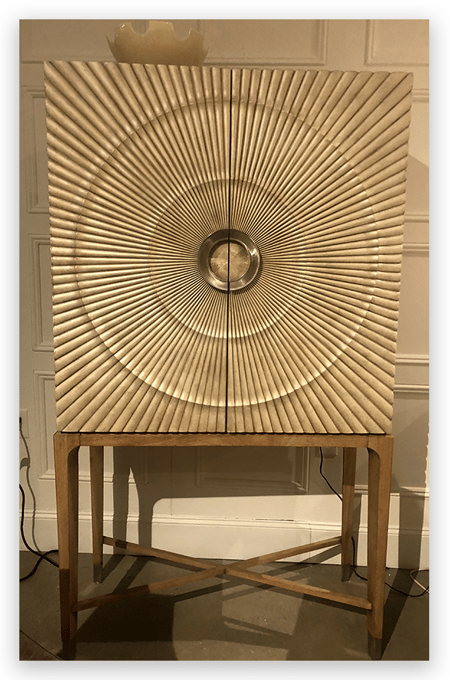 The Zaballa Bar Cabinet is part of Hooker's Novella collection, defined as having both glam and organic elements and being inspired by luxury resorts along the rugged Northern California coastline. We love the high-quality black walnut that makes up the cabinet and the juxtaposition of its bleached finish with polished stainless steel hardware.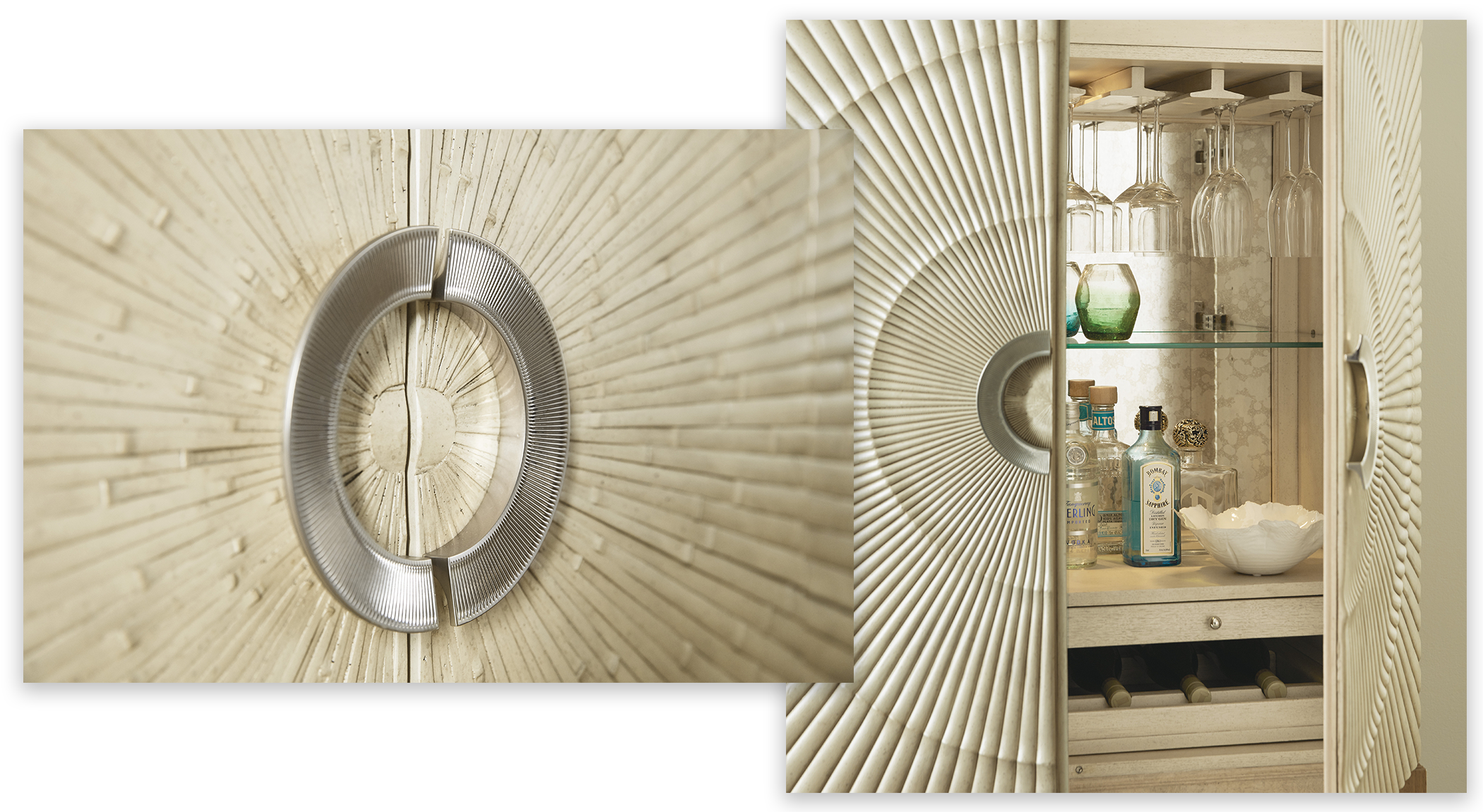 Images courtesy of Hooker Furniture
The Friendship Table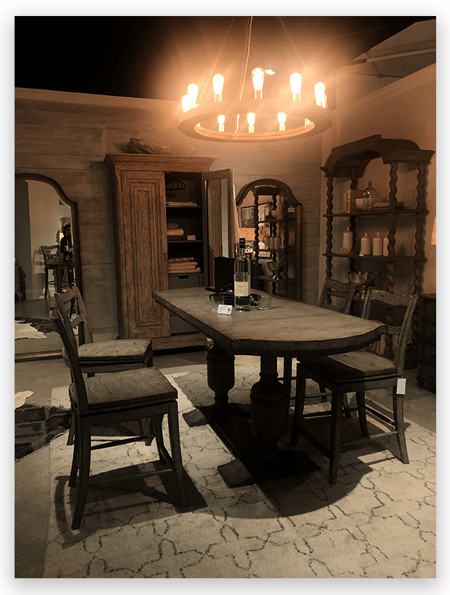 Balcones Friendship Table & Ladderback Bar Stool; Hill Country collection
With its adjustable height and leaves, the Friendship Table makes a great gathering space for many purposes. The taller 36-inch high version height with leaves in makes for a more casual, conversational mood, whereas the 30-inch high version and extended width of 84 inches feels like a more traditional dining table.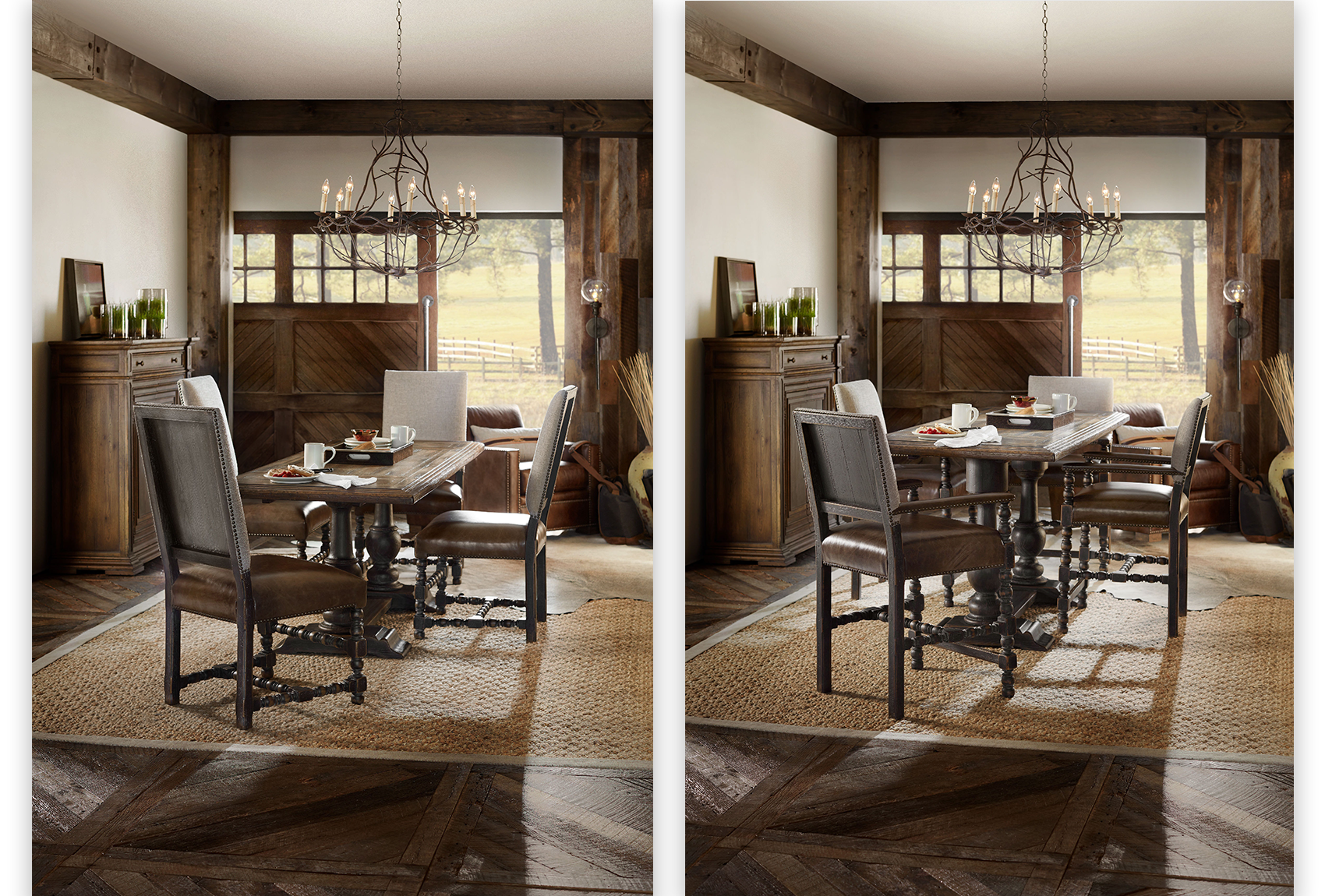 Images courtesy of Hooker Furniture
Understanding the Science of Comfort with Ekornes
Hailing from Norway with a focus on ultimate comfort and relaxation, Ekornes' Stressless line of furniture was fashionable and, well, extremely comfortable! With a mix of recliners, sofas, dining, and accessories, Stressless describes its furniture collections as having smart functions, outstanding quality, renowned comfort, and pure scandic-design.
Buckingham Low Back Sofa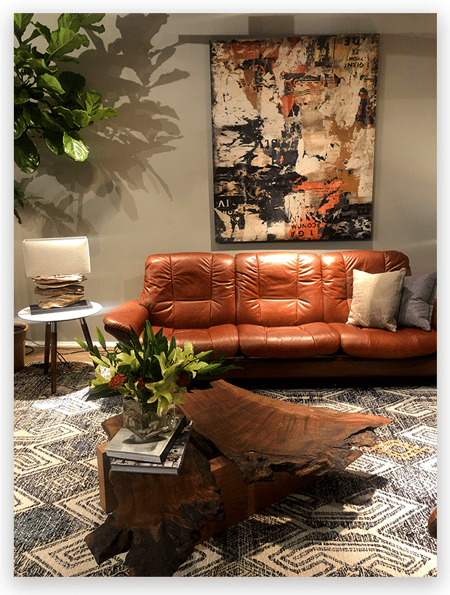 The Stressless Buckingham sofa has a classic design with a modern finish thanks to the leather upholstery and comes with a variety of custom options to ensure endless relaxation (and lumbar support). The sofa's Glide System uses wheels to adjust your sitting position using only your body weight, and its Plus System automatically adjusts the headrest to support your neck as you recline.
Wing Recliner
Launched in 1994, the Wing recliner remains one of Stressless' most popular designs. Built with state-of-the-art mechanics and patents, not only does it employ the aforementioned Glide and Plus Systems, but also the recliner has what's called BalanceAdapt, which automatically adjusts the sitting angle to even your smallest movements.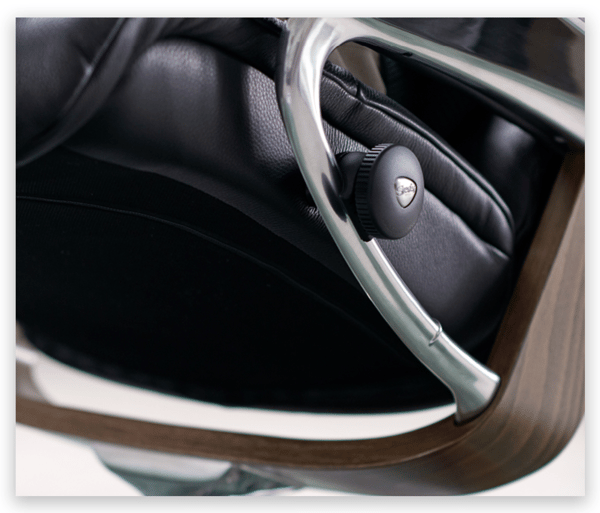 Image courtesy of Stressless
A Collab with a Style Icon & Designing for Millennials with Universal Furniture
As "makers of quality furniture with inspired designs and function for how you live today," Universal Furniture showed off several exciting collections at Fall Market that showed the brand is in tune with popular trends and buyer needs.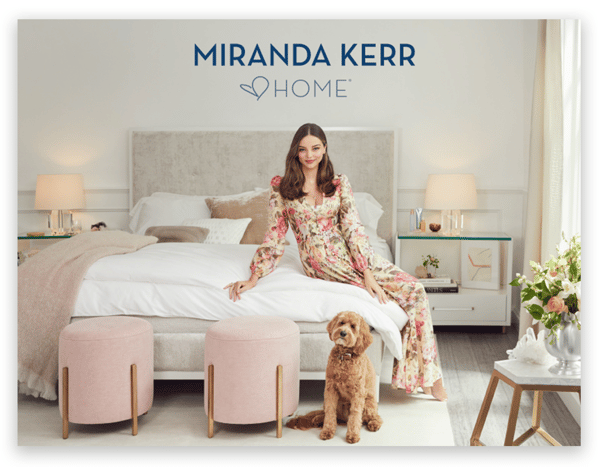 Image courtesy of Universal
In one of two collections geared toward millennial buyers, Universal partnered with Miranda Kerr to create Love. Joy. Bliss—a collection that "not only looks aesthetically pleasing but that also promotes a warm, positive, loving energy in the home."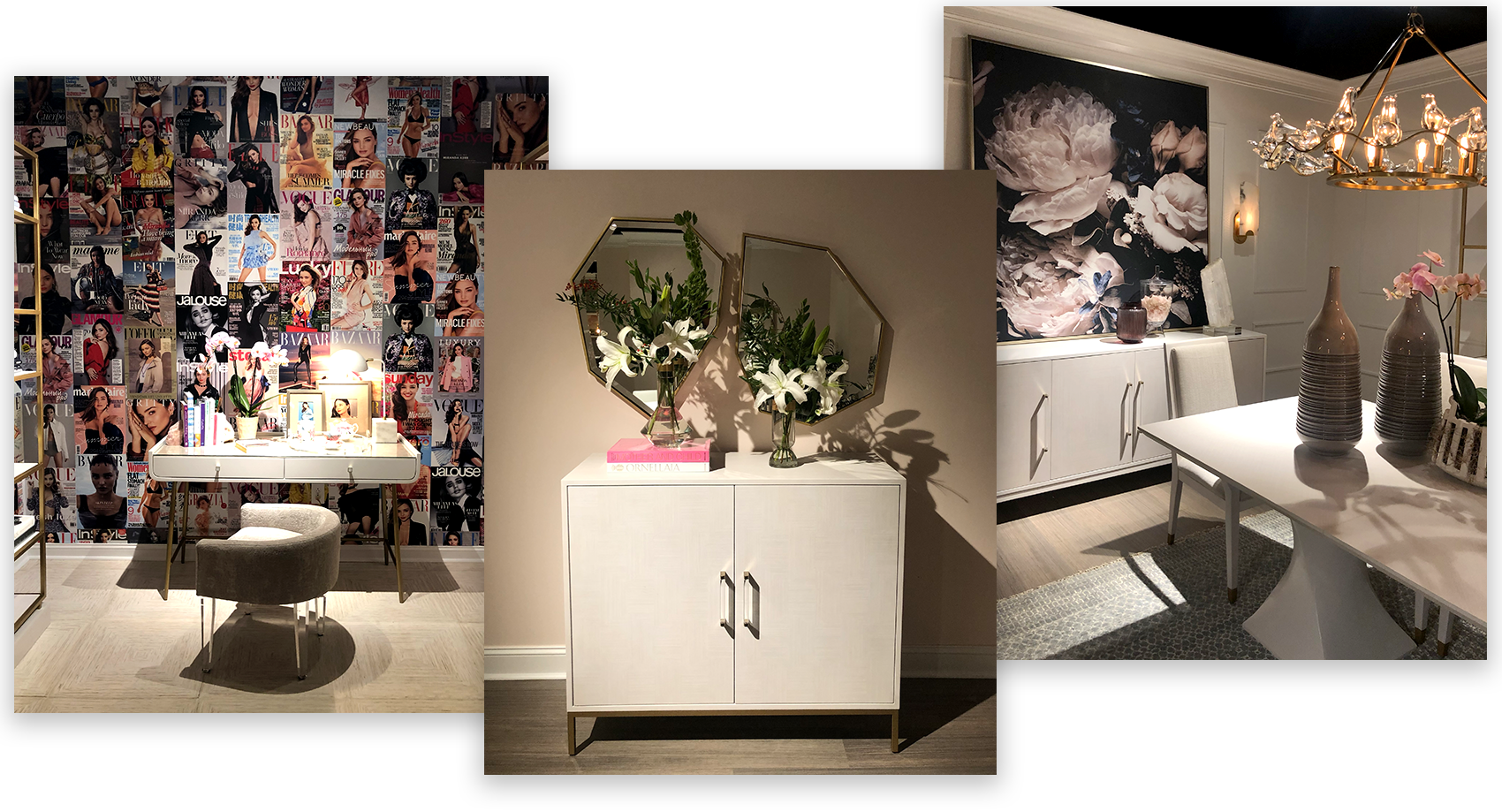 Spaces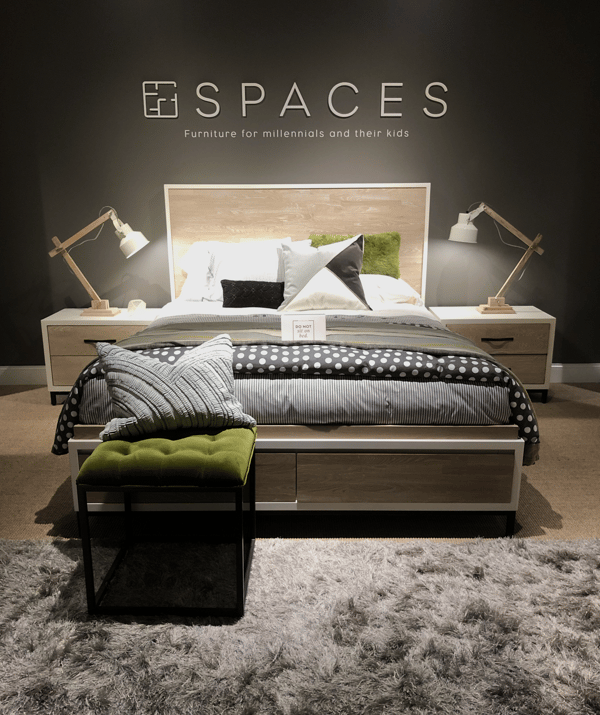 Universal's Spaces showroom was cleverly designed—just like the furniture. By incorporating statistics throughout the displays, the viewer is reminded of the power the millennial buyer has in today's economy, with quotes regarding the percentage of millennial parents and how much spending power the generation has.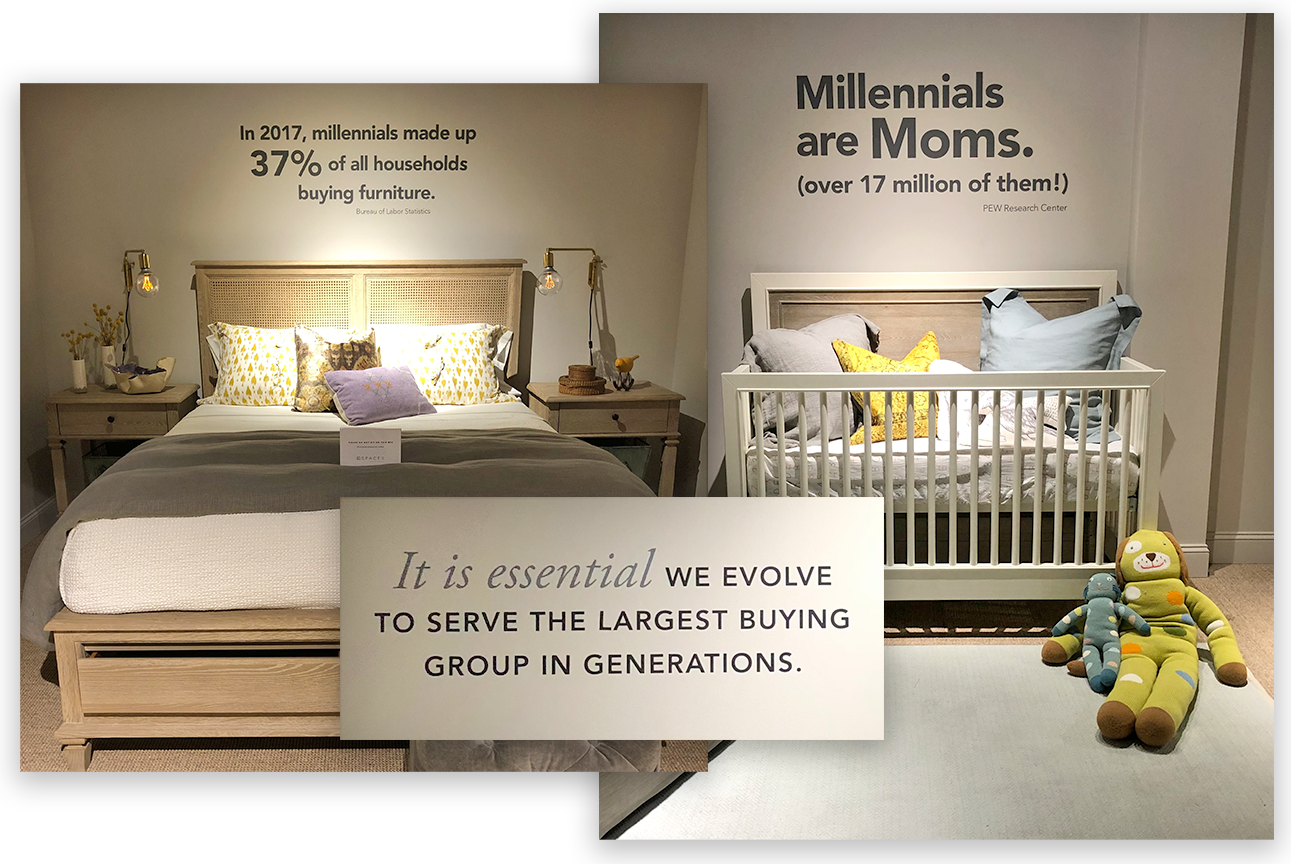 The collection aims to create the perfect space for millennials with cozy, sleek furniture designed for unique lifestyles. Much of the furniture is smaller to accommodate tighter spaces the generation is used to living in.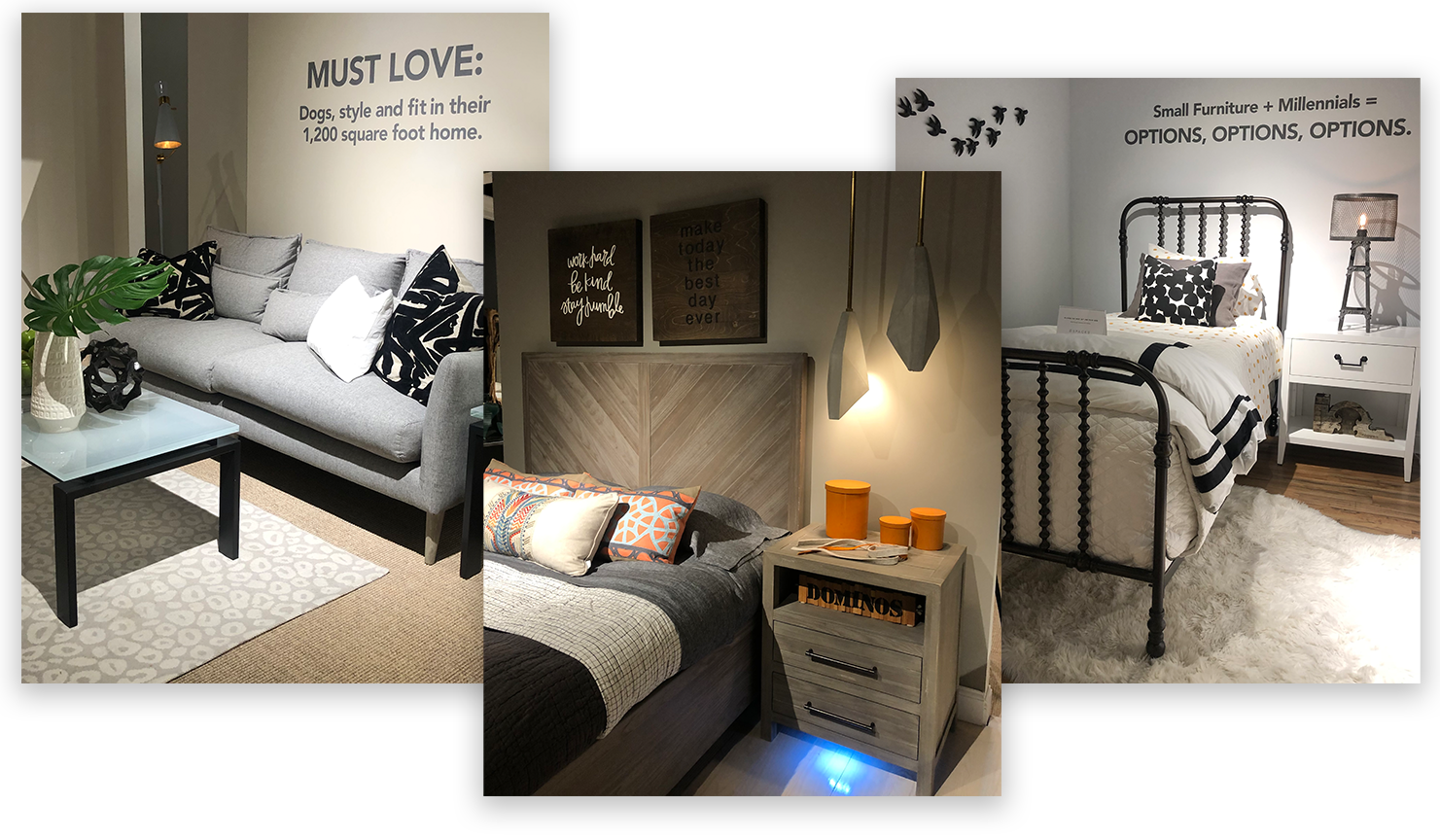 The collection is intended to maximize whatever living space is available— "Whether you live in a downtown high-rise or your first home in a quiet suburb." Learn more and explore pieces from the Spaces collection.
Contemporary Design with a Touch of Retro at Worlds Away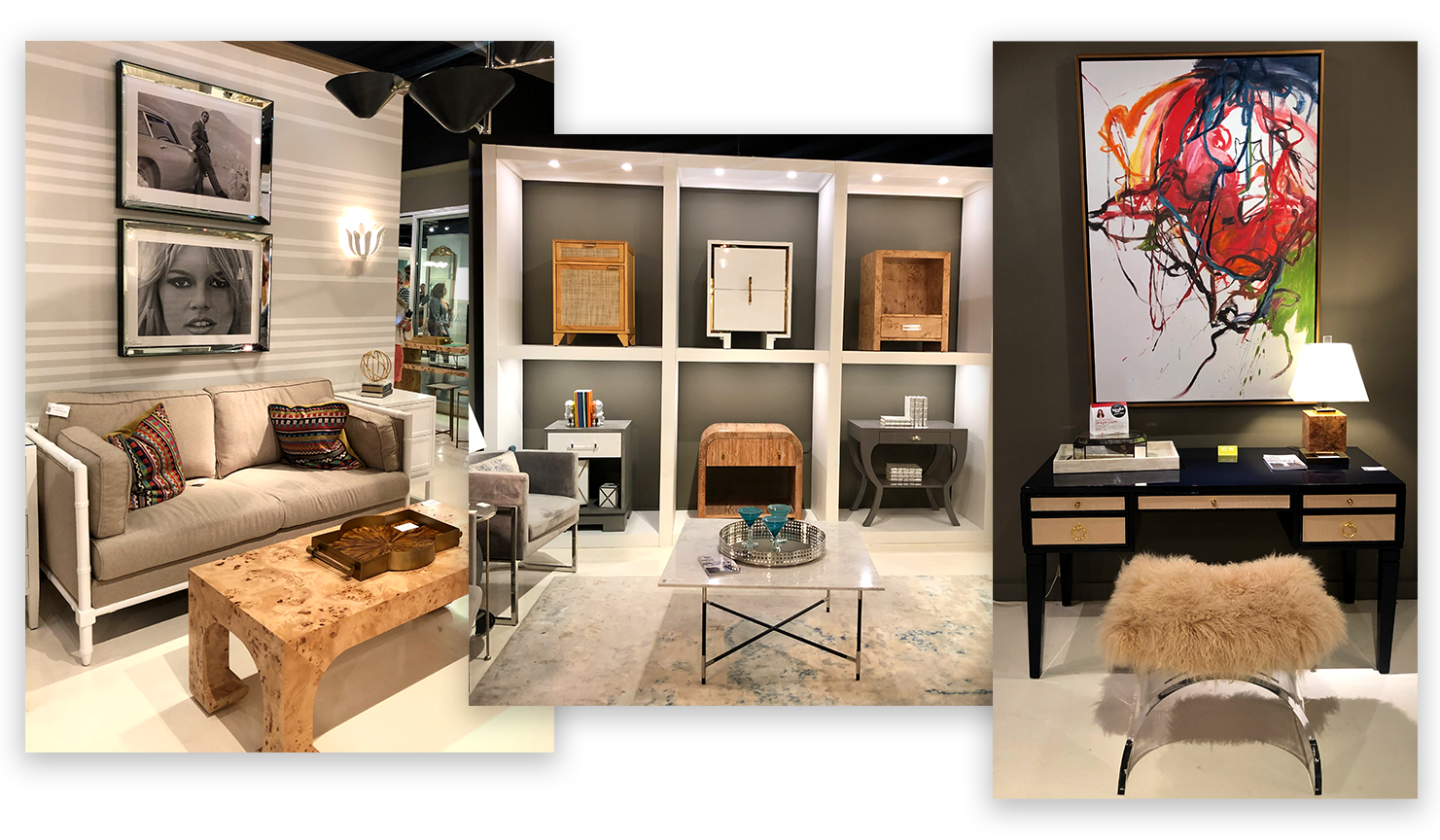 Worlds Away is known for transitional and contemporary furniture, lighting, mirrors, and more—and despite its showroom being on the smaller side, the space did not disappoint! Here are a few standout pieces we saw.
Hugh ABR Bar Cart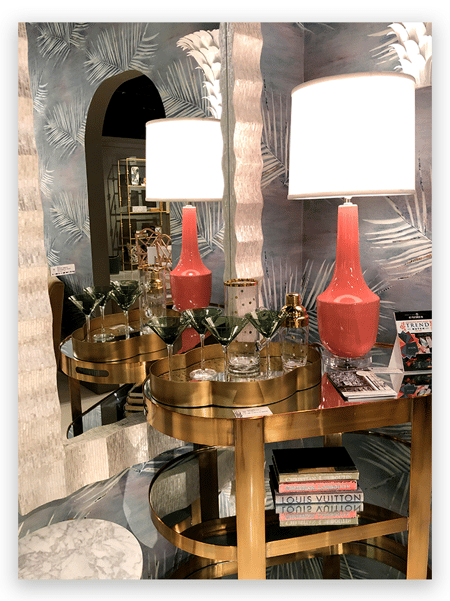 We loved how Worlds Away styled the Hugh ABR, a three-tiered bar cart with inset mirror in antique brass, to play off its retro style but with a modern twist of sophistication.
Portia BLK Dining Table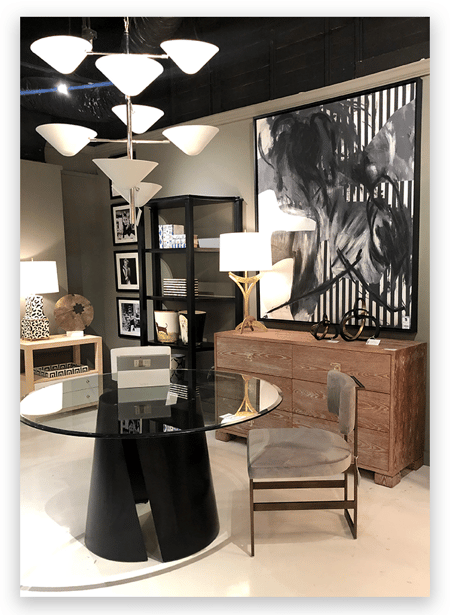 The Portia BLK dining table was a big hit at Fall Market, and with two table bases and a glass top, it's certainly a striking piece. Also available in brass, the Portia dining table evokes the contemporary-yet-retro feel that Worlds Away does so well in its showroom.
Worlds Away created an interactive digital showroom, so if you didn't get a chance to stop by during Market, you can explore new styles there.
With our High Point studio conveniently right around the corner from downtown showrooms, Kreber may be a perfect solution for your home furnishings content needs. Learn more about our photography and studio capabilities.