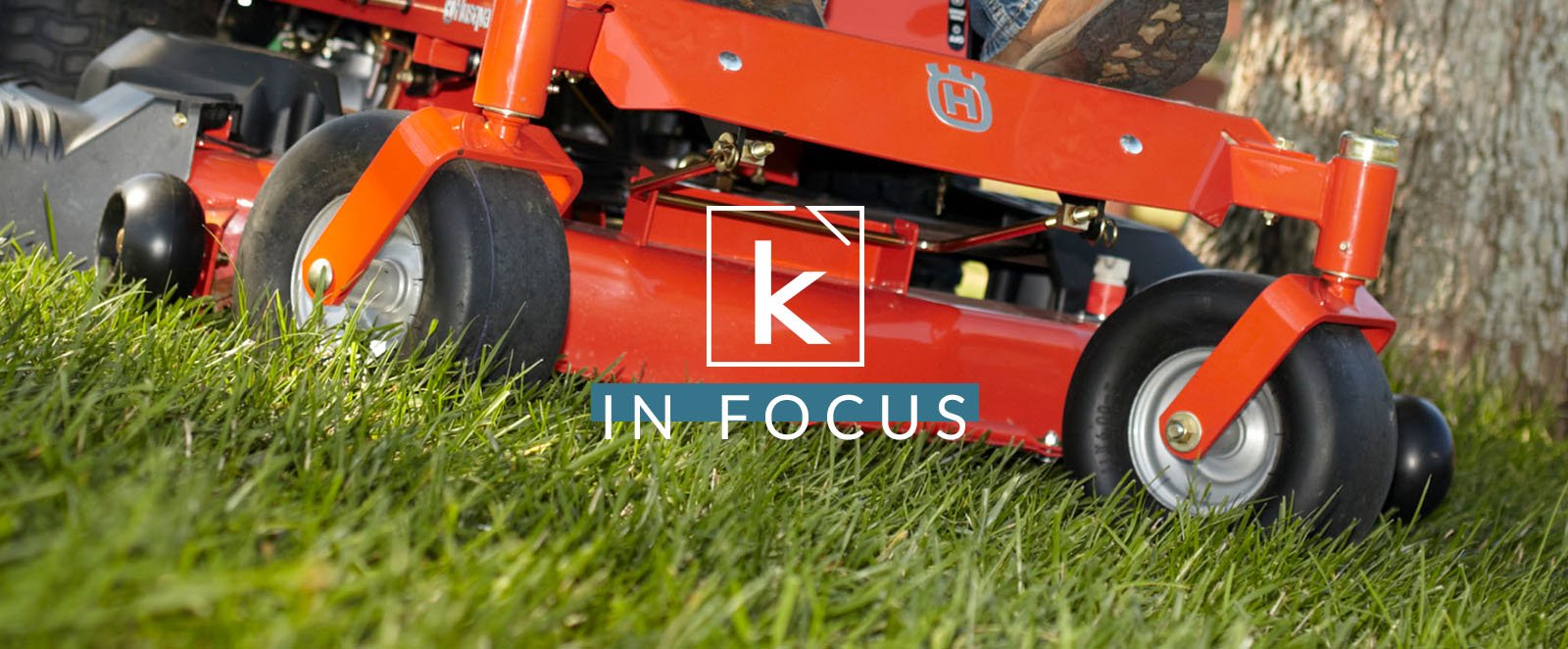 The GIE+Expo (which stands for Green Industry and Equipment) is one of the biggest – and, for industry professionals, most exciting – trade shows of the year.
Before we go any further, we'll provide a quick synopsis of GIE: it's a massive showcase for products like landscaping equipment, light construction, lawn and garden equipment, and outdoor tools and power equipment. It attracts retailers, dealers, golf course superintendents and greens staff, general contractors, and professionals from landscaping and lawn/garden care providers – and this year, the show was in Louisville, Kentucky.
Our team spent a few days on the floor taking in the latest innovations and trends, as well as talking to brands and retailers about what problems they want to solve in 2020 (and beyond) – and how their latest product innovations help them get those jobs done. The best way to do that is by visiting the outdoor demo area at the GIE+Expo; it's a massive, 20-acre setup that gives showgoers the best of both worlds.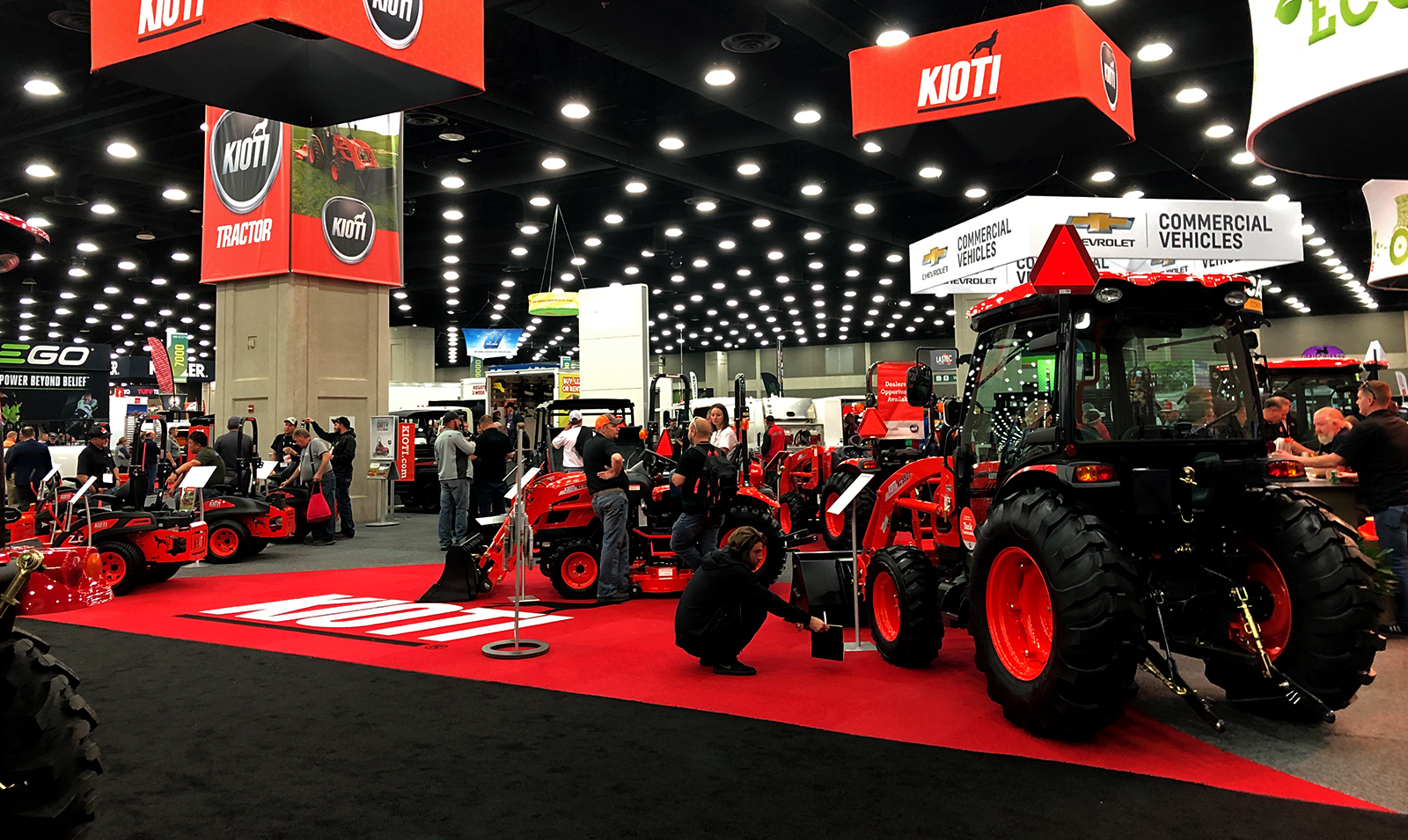 Indoors, you can walk the show floor and get a glimpse of what's new from a plethora of brands. Then, go outside to the demo park and try the products yourself. Nothing like hands-on experience, right?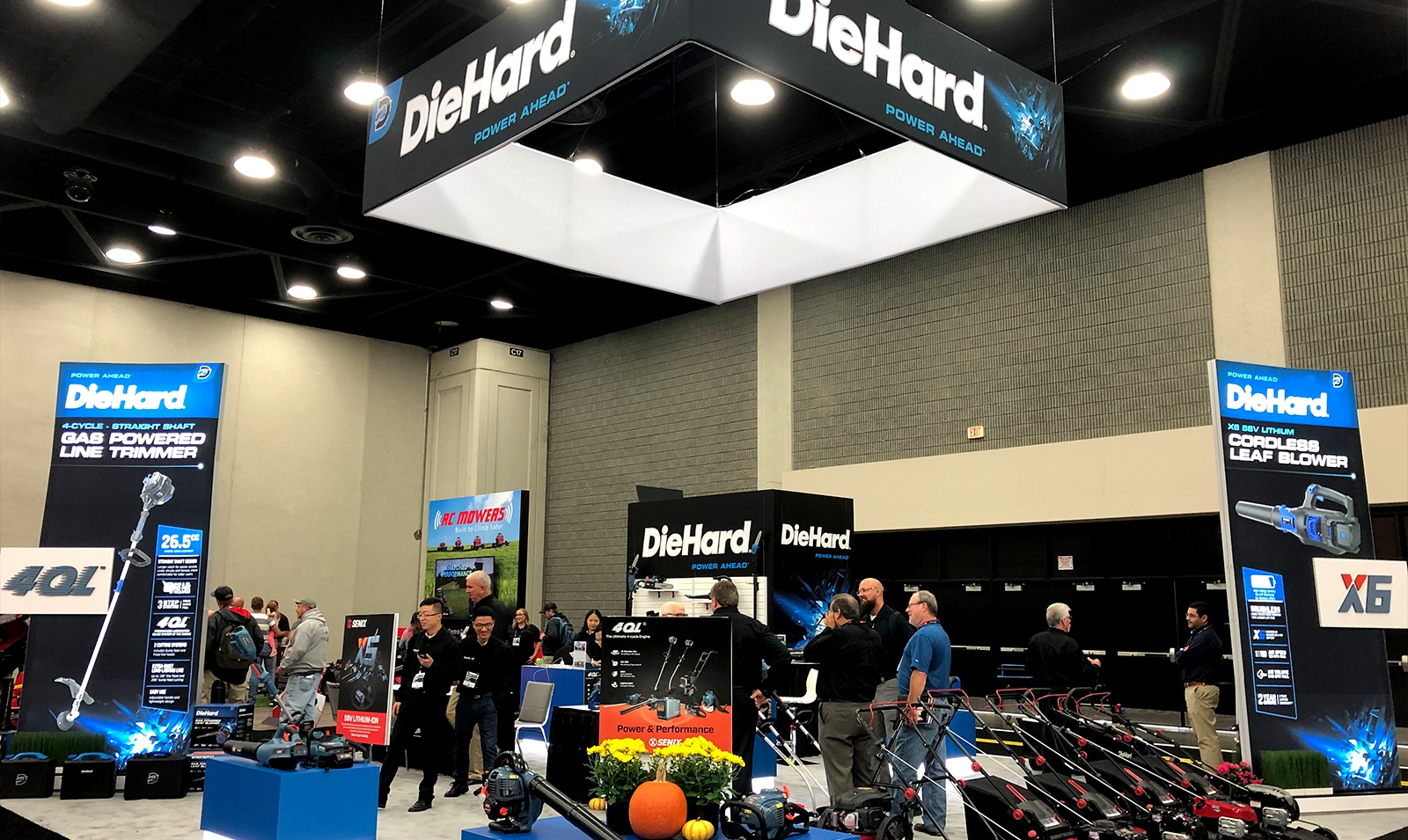 While there was a lot to observe and even more to unpack, we left Louisville with a full notebook and plenty of big ideas. Here are some of the trends and takeaways we got from this year's GIE+Expo.
A Focus on Comfort and Simplicity
These two themes ladder up to a desire for service – which is what we heard many brands talking about during the show.
Whether the user is commercially-focused or a consumer, they want additional features on their outdoor/power equipment much like they have in their own cars. That means things like operator comfort, ease of use, and high-end add-on features are climbing the priority list.
Battery's On the Charge
"Sustainability" is a word we heard spoken quite often at the GIE+Expo. And it's not just this industry, either; consumers around the world have made it clear that they prefer products which are more environmentally-friendly than their predecessors, and that means less gas, fuel, and emissions. There's an increasing demand for low-noise, zero-emission products that can be used at any time of day – and electricity is heavily relied upon to drive the bus.
"Battery obviously has been and continues to be big across the show," says Rick Carpenter, Vice President of Corporate Marketing at Briggs & Stratton.
There's been a blurring of the lines between equipment that's considered either consumer or commercial, because the two groups are now seeking the same features, customization options, and more – and it's introduced the term "prosumer." We're seeing an increase in the number of offerings (across the board) that satisfy both categories: consumer and professional/commercial.
Robots!
Automation is hot right now and it was a popular topic at the GIE+Expo. We saw plenty of autonomous products such as robotic lawn mowers, which aim to resolve issues like labor shortages and declining productivity. But while automation and the "Robot Revolution" are appealing prospects for many in the commercial field, it's also not universally accepted as a cure-all.
Many experts we talked with at GIE+Expo said adaptation is a slow-going process, but one that's gaining momentum. Brands like STIHL, Cub Cadet, Honda and Husqvarna are now offering autonomous, robotic lawn mowers that speak directly to those professionals who are running short on time, but are running up against high demand for service.
"You could feel the initial skepticism toward these technologies, and as more and more embraced them, it was really validating to see the change in attitude," said Pete Love, National Sales Director for Husqvarna's dealer channel.
As we expected, the GIE+Expo was a great opportunity for manufacturers to show their complete 2020 product lines and showcase new technologies, features, and more. Louisville's central location puts the city within driving distance of 60% of the U.S. population, as evidenced by a 1,000-exhibit show floor spread over 500,000 square feet.
This is a category we have ample experience with – both with major brands and national retailers. With new products rolling out and purpose-driven features gaining steam, it's imperative to position your brand and its products in a way that speaks directly to consumer and professional needs, and meets them head-on.