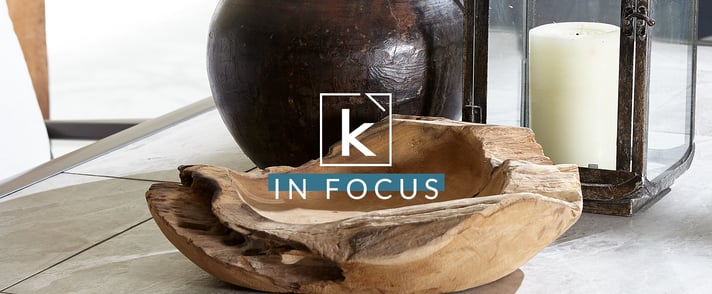 As orders of social distancing remain in place, businesses have found themselves figuring out how to stay engaged with customers from at least a six-foot distance (and a lot farther, in many cases).
It's no different for the exhibitors at one of our favorite events, the Spring High Point Market in North Carolina, which was scheduled to take place April 25–29, but inevitably had to be canceled. While obviously not ideal, canceling the Market gives brands the opportunity to try out new ways of connecting with clients and customers.
Getting Creative with Instagram
Instagram is one of the easiest and most effective ways of interacting with followers. Instagram Stories and IGTV make communicating with customers in real time as simple as adding a poll or question to a story (see our piece on why live coverage is so important). Hashtag use also makes it easy to track trends and find out what your followers are interested in.
One example? Eleanor Ward Furnishings, a High Point Market vendor, created the High Point Spirit Week Challenge in lieu of the canceled market. Ward is spotlighting lines from her business and asking followers to share their own designs featuring them with the hashtag #spiritweek.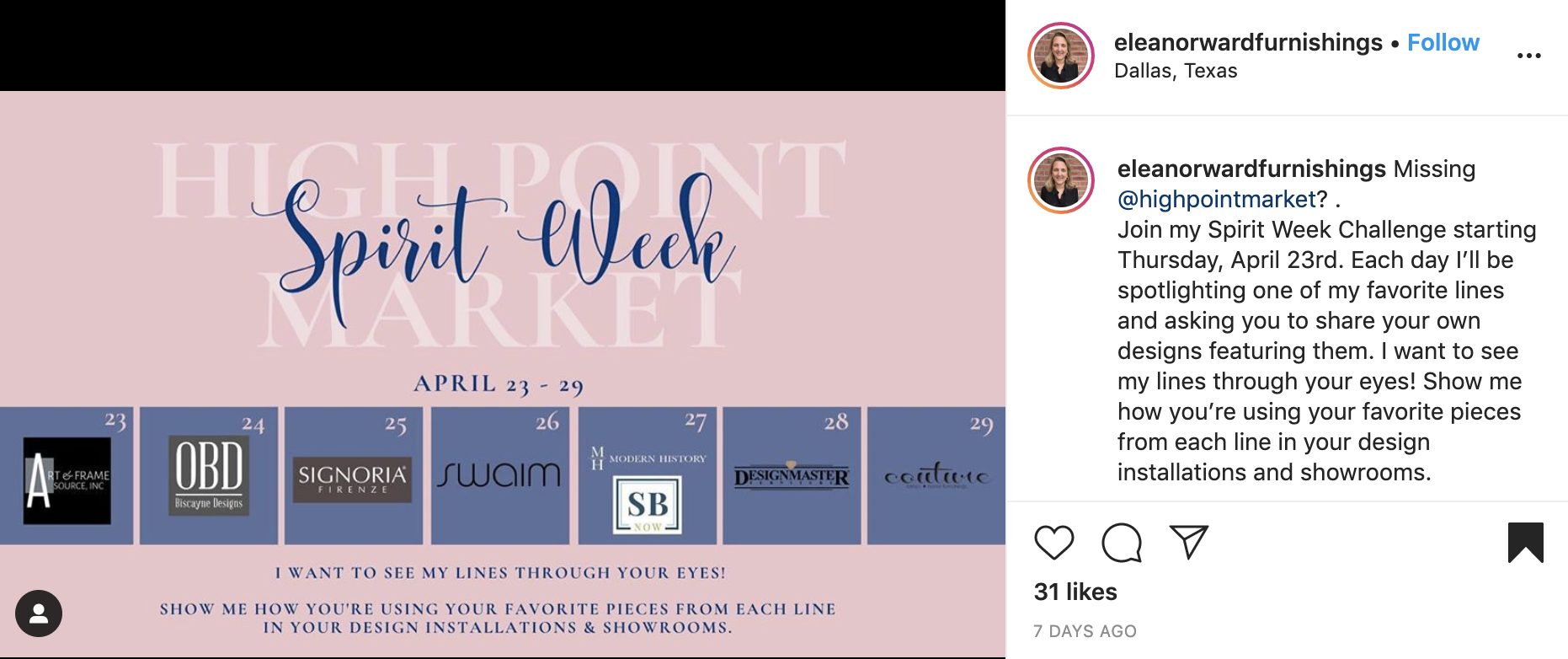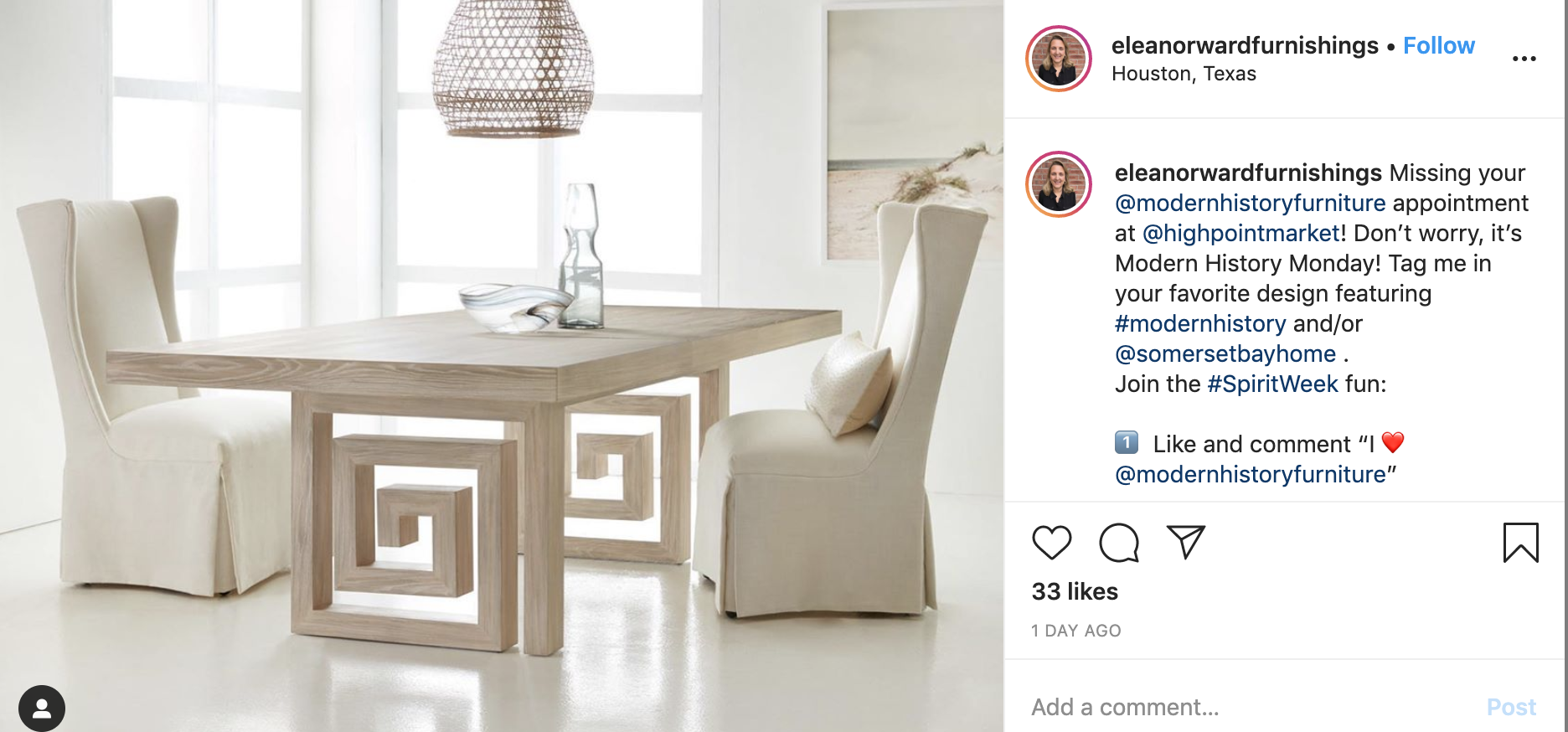 Hashtags are a great way to garner traffic organically. And if you're feeling short on content, consider revamping something from your archives; your business most likely has previous assets or social media content that could be repurposed or redone to meet your current needs. Starting with your existing content library can save time and expense.
Another example we like: Avanti Sleep, a Canadian mattress vendor from the High Point Market, took to Instagram to update customers on safeguards the company is taking during the pandemic, while using the platform as a means to promote a more comfortable work-from-home experience with its products.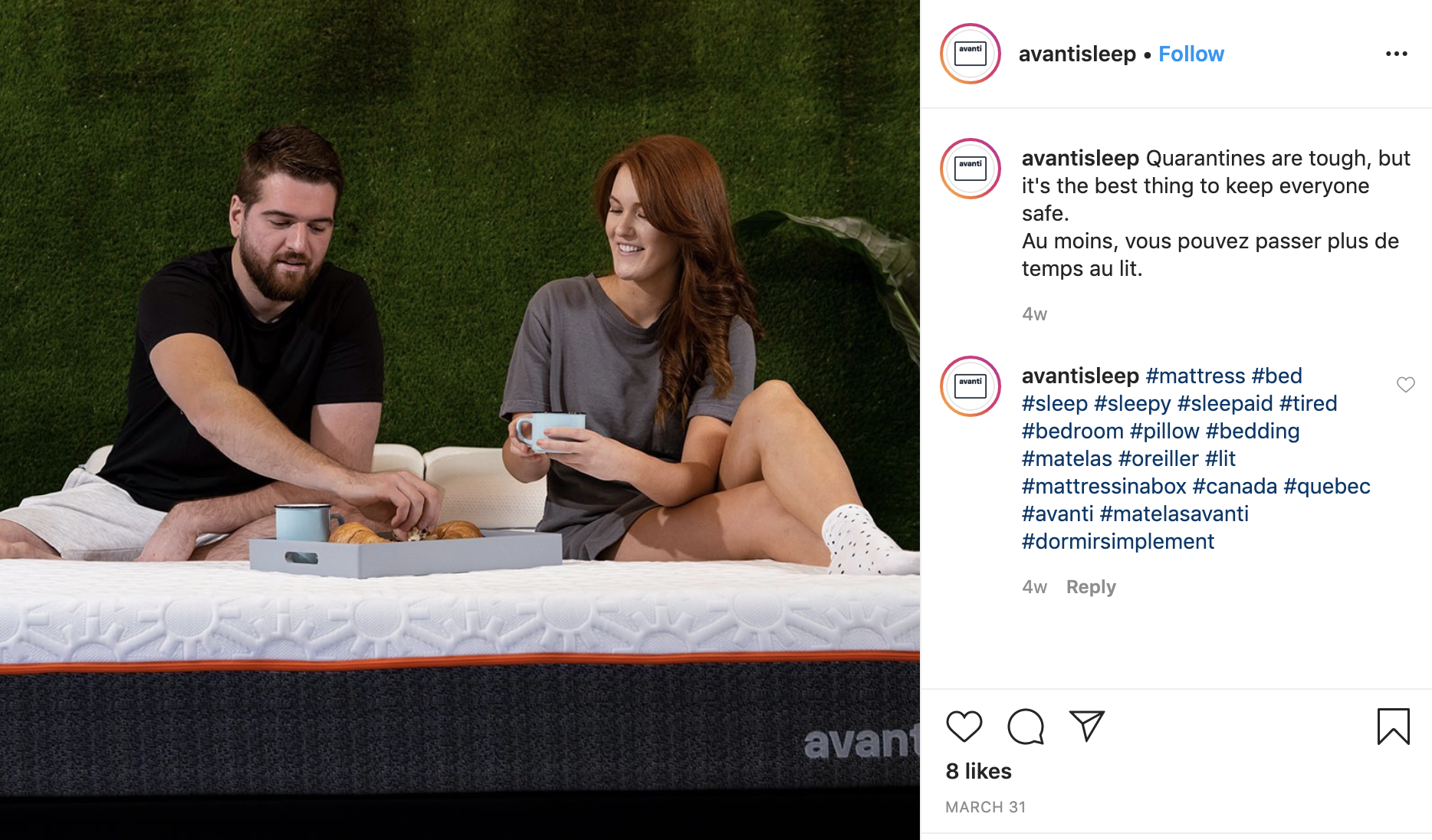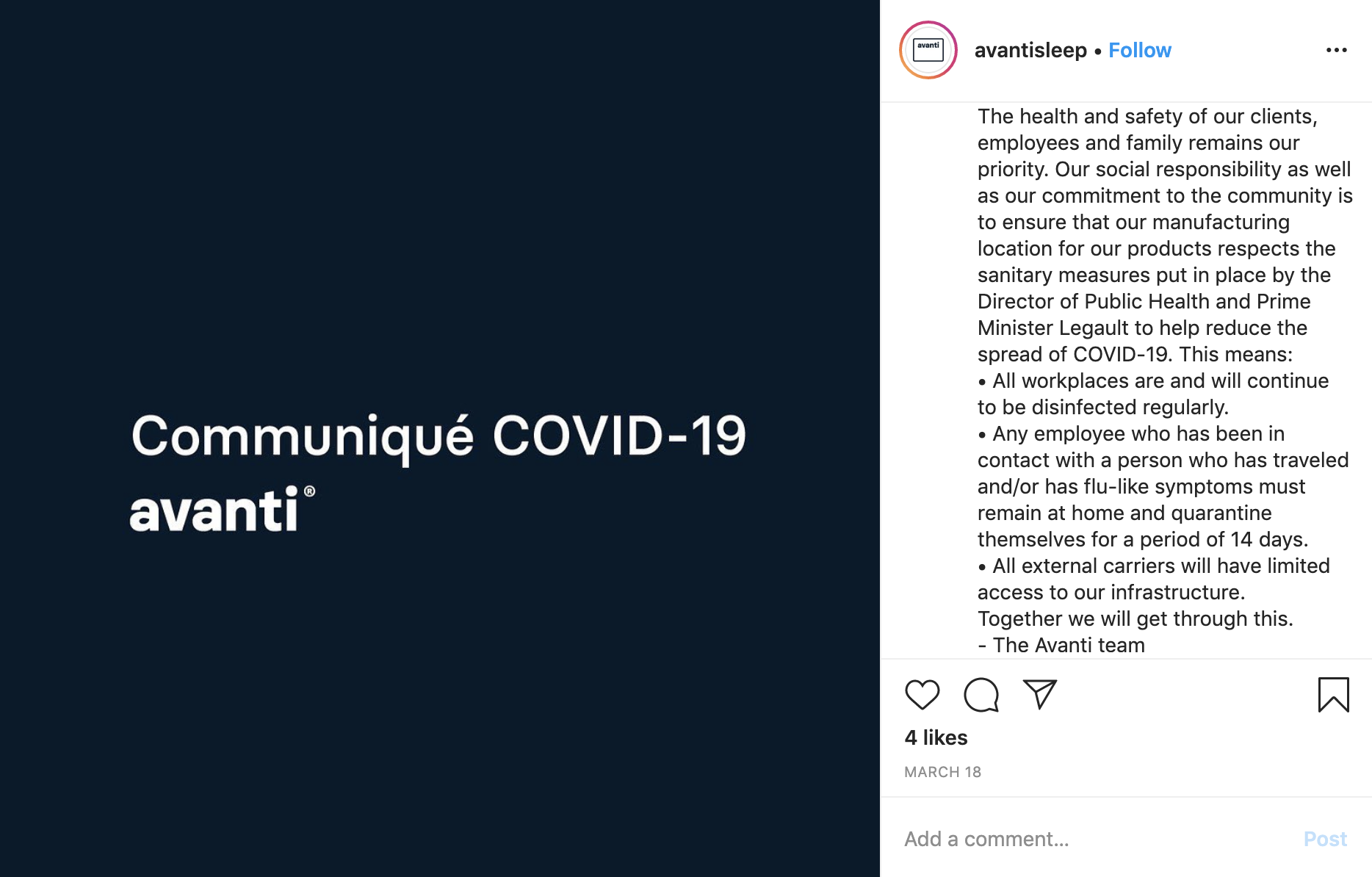 Why Timely Content Matters Most
This brings us to where consumers can actually discover these vendors' products. Now more than ever, having an updated website—with your new products, information on where and how to buy them, and, ideally, interactive video content—is incredibly important. More advice: strengthen your landing page by adding an update about what your company is doing to help during the crisis, and keep content marketing (like blog posts) fresh to capture more leads.
Carol and Frank Style, another vendor at High Point Market, keeps content consistent between its Instagram page and online store, informing customers about sales and blogs via social media. One featured blog even lets customers take a quiz to find out their Carol and Frank "Style"; the results link to products based on the identified style. It's a fun and clever way to influence how users interact with your site, while considering the customers' desires and interests.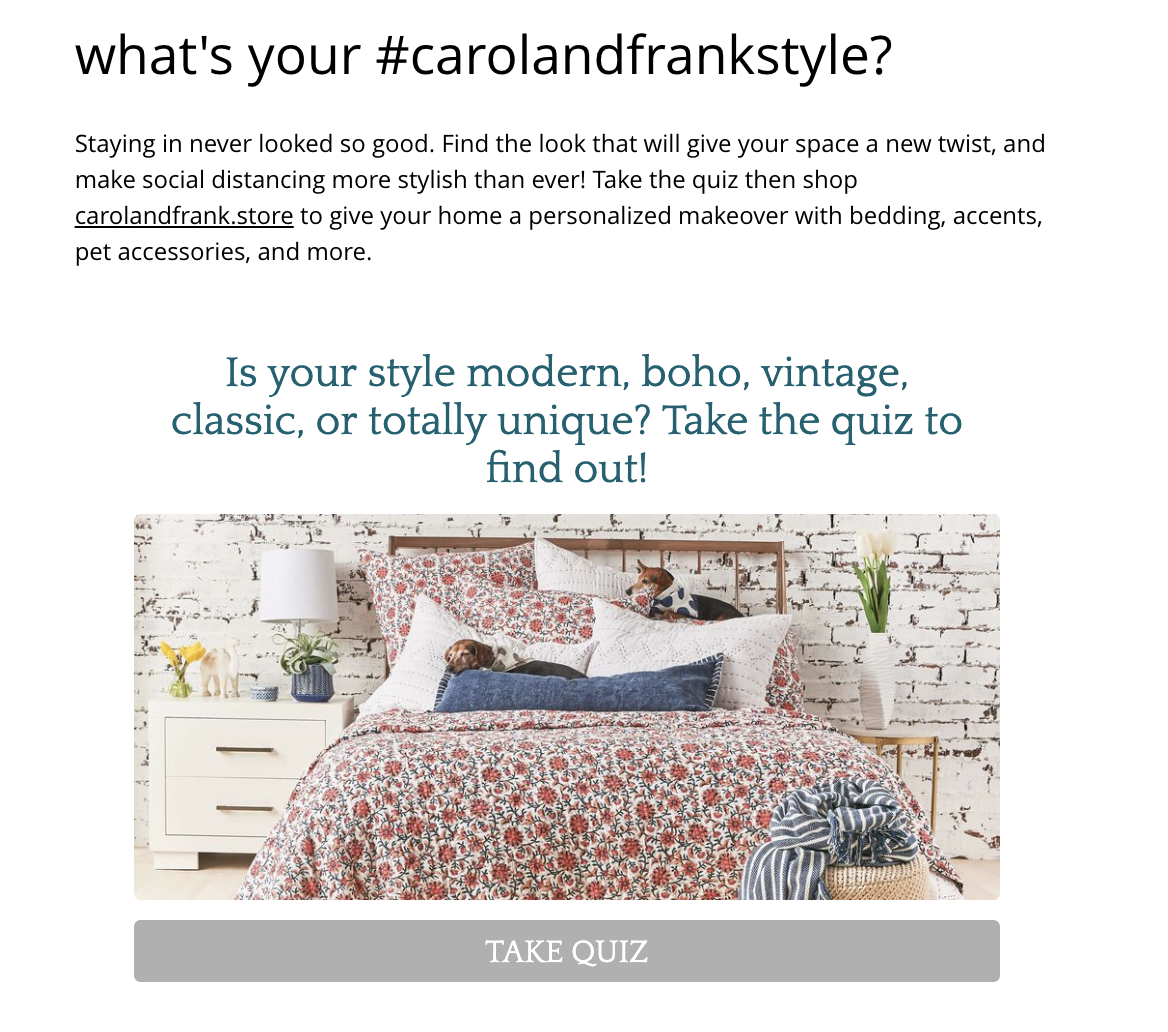 Another vendor, Worlds Away, is using its home page to announce the donation of more than 10,000 masks via its international network and supply chain. Plus, with the market canceled, Worlds Away has compensated with a Spring 2020 Supplemental Online Catalog. The 40-page catalog includes a large selection of products, and features both silhouetted and environmental product shots. It also includes the announcement of a new Worlds Away showroom and annual photo competition, coming this fall.
Finally, Worlds Away is now offering virtual styling services. Implementing this tactic smartly gives customers the guidance they need—while everyone safely stays home—and puts Worlds Away in a position to sell more product, even as the crisis continues.

Webinars for the Win
Another excellent way to reach clients and customers right now? Wait for it...webinars. High Point Market itself is offering four different sessions, covering a wide variety of on-trend topics within the home furnishings industry. The series will preview spring's finest "through a live online presentation and flipbooks showcasing products reflective of each theme."
While webinars are not new, they represent an easy way to adapt to a canceled in-person event. Consider making one (or more) of your own. Remember how we talked earlier about repurposing your existing content for social? Try it with video. Creating a solid set of content staples that can be repurposed in several ways across different platforms will keep your feed and site fresh—and keep customers coming back. Likewise, consider pairing content marketing with video or webinar topics, so customers can read the information if they can't attend the call.
Adapt and Prosper
While we are all disappointed that we can't visit High Point Market in person this spring, these current challenges are helping us grow our forms of communication and content creation. Being adaptable during these extraordinary times will not only make your business stronger but also will help you gain the confidence and trust of your customers.
If you're struggling to figure out how to best reach customers right now, or just want to chat about ways to strengthen your social media presence or website, hit us up! We'd love to answer your questions.