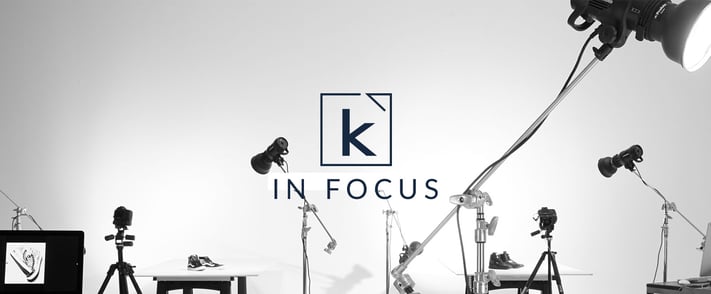 It's important to get this out there: Photography is no small task.
Shout-out to those nodding in agreement after reading this, or letting out "a little louder for the people in the back!" in their heads. Photography is one of the most critical elements of branding and content creation, yet it's often one of the most underestimated.
Product launches or refreshes, new campaigns, seasonal merchandise...there's always a need for photography, and it's quite the lift. Sometimes, just getting the project organized and off the ground is a challenge—and then you start talking about the budget, the logistics, the shot list, missing merchandise, and so on.
We're here to tell you that partnering with a full-service studio (hey, that's us!) should directly address any challenges, concerns, or issues that have impeded your previous photography projects. And, it's about much more than just the studio space.
Removing the Silos
Strategy is one of those words that sounds great in theory, but in practice, it's easier said than done. But strategic planning is one of the most fundamental aspects of pulling off a photography shoot. It's also not surprising that it's where many brands and teams get sidetracked.
A siloed, fragmented approach to capturing content is something that's consistent across all industries—and when teams each have their own agenda, the brand as a whole doesn't get what it needs most from a shoot.
It's the little things that slip through the cracks: Individual product managers may forget to shoot both vertically and horizontally to account for every possible display, and consequently end up with a library of images that are fit for print—but not for social. Proper communication can also ensure that you don't waste resources by shooting the same products twice, on different photo shoots.
Sound familiar?
At Kreber, we can bridge the gaps between teams across your company to help everyone think about the big picture—making sure you get the most bang for your photography buck. It's a holistic approach that streamlines the overall process, from conceptualization to reality.
With this comprehensive and—wait for it—strategic approach, brands that are mindful of budgets can still capture the content needed to support every channel.
Stress-Free Logistics
Have you been burned by a studio that claims to be full service...but actually isn't? We're set up to solve for one of the most challenging aspects of photography: logistics.
Our spaces in Columbus, Ohio, and High Point, North Carolina, offer seven acres of studio space (280,000+ square feet) with virtually anything our partners need for their shoots. They're designed to handle a big shoot, but also perfect for one that may only take a day or two.
Tabletops and vignettes, daylight shoots, room scenes, location photography, 360-degree shoots, and so much more. If you can dream it, we can do it. Our motto is: Where others say no, our team finds a solution.
Another pain point? Urban studio locations with lots of traffic but not nearly enough space for semis full of merchandise. That's why our studios are conveniently located for brands up and down the east coast, the southern United States, and the Midwest—with plenty of parking and room to back the trucks right up to the door.
Everything Under One Roof
Having the space is one thing, but having the capability to plan and create any environment under one roof is an advantage that other studios simply don't have. And when one partner is taking care of all your needs, you're not outsourcing any of the work to multiple additional agencies, which saves time and money.
Just one example? If you're shooting for spring and it's the dead of winter, we have daylight studios that can make the indoors feel like the outdoors, and vice versa. This flexibility allows you to get more work done in less time.
Painless Post-Production
Another thing we often hear from clients is frustration with the post-production process. It's fairly common to send images away to another studio or agency for retouching, but at Kreber, it's just one more offering within our full-service operation.
Our imaging team is in-house and will already have the product on-hand for precise color matching and image correction. There's no need to send this important work elsewhere; we have the talent, we'll have your product right next to us, and we can finish the job economically.
Pain Points Don't Have to Ruin your Photo Shoots
There are countless challenges that businesses face when it comes to photography—and yet it's more important than ever that your brand be represented well visually. We listen to each concern, and those conversations have led to real action in our studios. Budgets are real. Time is money. And your checklist for assets is only getting longer.
So when you need a photography project done well and done right, there's only one place to go.