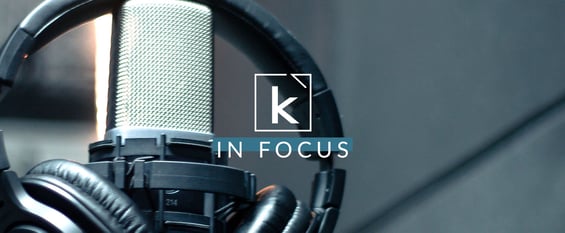 We're not joking when we say there's a podcast for everyone.
There's a separate conversation about whether there are *too many* podcasts, but we won't get into that (as much as we'd like to). There is one aspect of podcasting that, aside from the booming industry itself, is also starting to take off. And that would be advertising.
We all knew it was coming. It was merely a matter of "how" and "when."
And as with most media, advertising eventually works its way in. Podcasting is no different; as the number of daily listeners, big-name-talent–getting shows, and distribution channels have grown exponentially, so too has the appetite for monetizing podcasts. We're in the early stages of podcasting's Advertising Age, but there's a lot we can learn from it—and help brands understand how to get a foot in the door.
To start, let's take a 30,000-foot view on the podcasting business:
144 million Americans have listened to a podcast as of 2019, according to Edison Research.
Also from Edison's podcast consumer report, 22% of Americans listen to podcasts weekly (up from 17% in 2018).
And here's a key figure: While 29% of American households earn at least $75,000 annually, that number jumps to 41% of podcast listeners.
In 2019, 17% of listeners said hearing about a product on a podcast episode made them more likely to consider purchasing it; 37% said they are somewhat more likely to purchase.
That helps set the stage for this discussion about podcast advertising—which, as you could probably infer, represents a tremendous opportunity for brands to literally get in customers' ears.
Plotting the Proper Pod Course
What type of ad is the best fit for your brand?
This depends on a few factors. To start, there are typically two types of advertising that are streamed into podcasts: "live reads," or those advertisements read via script by a host, and dynamic ads, which are served through another system and run at designated points in the show (typically either at the beginning or end).
Live-read ads have some advantages, like instant credibility with the audience as the ad sounds like an endorsement from the host or personality. They're also often set up as direct partnerships with the podcast, which can include an offer code for listeners to redeem. It creates exclusivity for the listener, a boost in revenue for the podcast, and relevant exposure for the brand. We'll call that a win-win-win.
Dynamic-placement ads offer a different type of benefit to advertisers, which is the ability to be super targeted and refined in who the ad is served to. The good news: 85% of people who start a podcast will listen to the entire episode.
So, the decision regarding which type of ad you choose (at least to start) should come back to what your brand's goals are.
If you are an established brand looking for a plug-and-play option that's easily trackable, a dynamic ad may be the way to go. If you're a smaller brand looking to generate awareness and engage with customers in a casual way, a live read is the better option.
Go Where the Customers Are
The last thing any brand wants is an ad campaign that doesn't fit its image or audience. For that reason, it makes sense that Adidas and other athletic brands would buy ads on sports podcasts, and financial management services would advertise on money-focused podcasts, and so on.
Podcast listeners are intent (the most hardcore <10% will listen to seven or more shows each week), they're engaged, and they'll be quick to identify a poorly placed ad. Having a tuned-in audience tune out your message is a nightmare scenario, and it can be easily avoided by taking the time to identify podcasts that align with your brand and/or your campaign.
Would your product be something that the podcast host or a guest might be willing to try? Is it something their listeners would be interested in hearing more about? These are key questions to answer before you dive into serving your ads to them—the last thing you want is to burn credibility and waste their time.
Set Your Budget, Track Your Results
There are any number of ways to analyze and report on results from podcast advertising. First, though, is to determine how you're going to purchase the ad space—using a CPM/CPA formula. The CPM is the cost you'll pay to reach a certain podcast's audience depending on the size of the audience, while a CPA is the price associated with one ad, period.
If you're sharing a unique offer code for listeners, make sure it redirects to a landing page so you can monitor how much traffic is being driven. A unique URL (one that's short and snappy) is easy for listeners to remember and act on, while it's also good for the podcast to have its brand associated with yours (provided there's a fit between the two).
Alright. Deep breaths. We've covered a lot and broken down the primary options and the benefits associated with them. Our recommendation: If the prerequisite boxes are checked, podcast advertising is an excellent and cost-effective way to market your brand. The industry is on a rocket-launch trajectory and this is a great time to expand your marketing efforts into a place where your customers already are.