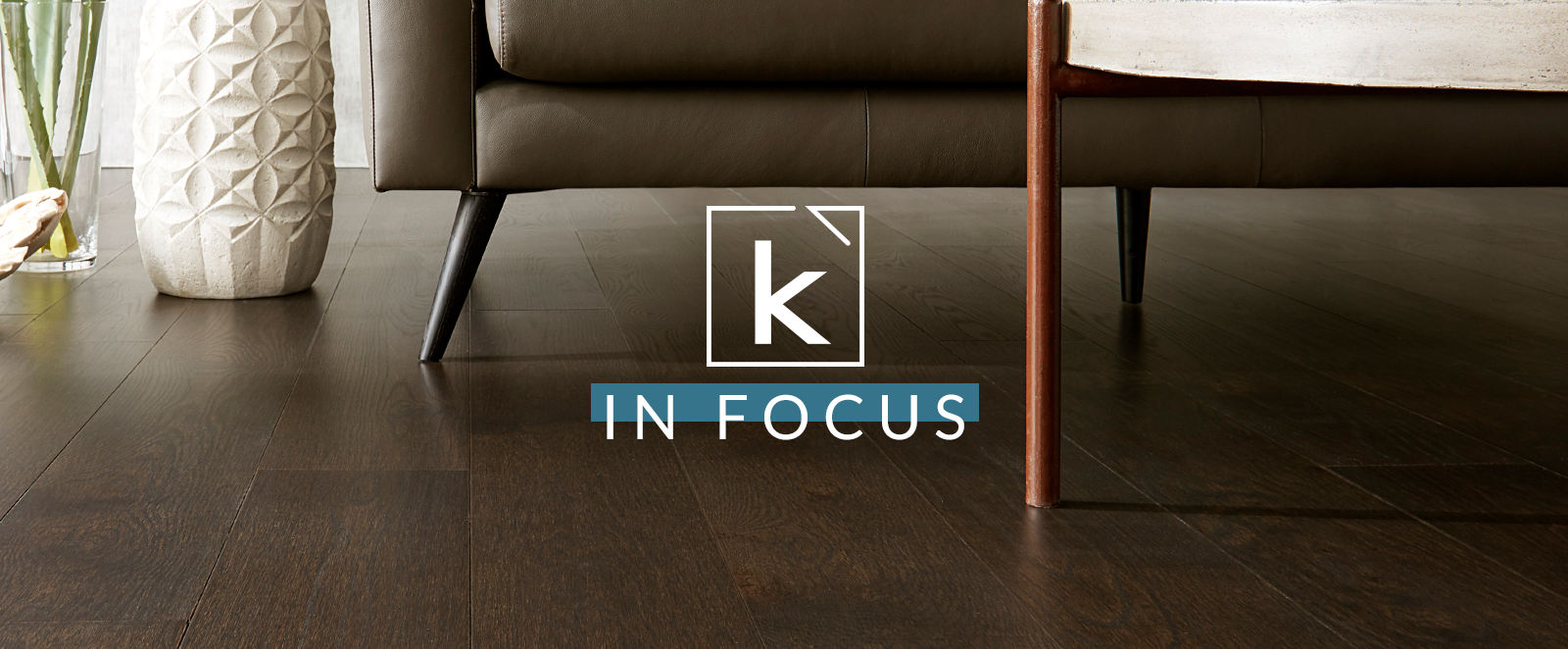 Let's talk about flooring.
Normally, that topic alone may not spark a ton of excitement, but trust us—we're pretty fired up about it. Not only the concept of flooring, but how brands and retailers present product to consumers, who have quite an interesting journey on the path to purchase.
In our previous blog, we covered enhanced content, which is a fancy term to describe how we talk about product pages and layout of product on ecommerce-focused platforms (Amazon, Shopify, and so on). We also outlined a distinction between customers shopping for flooring and those shopping for, say, home appliances; there are differences in the experiences across the board, but especially in the timeframe of making a buying decision.
Appliance shoppers make a decision within a week of starting their process. For flooring shoppers, it's quite the opposite. "Dreaming" is the start of buying flooring, and it's a fairly literal term. From dreaming comes research, and from research comes planning—and a move further down the funnel.
A look at the landscape
In our blog post introducing enhanced content with respect to flooring, we outlined three "must-have" elements for a good product page. Those pages, as we know, have a significant influence on a customer's purchase decision; if they get everything they need, can see it in action, and feel your brand offers a painless experience...you're in the driver's seat.
If you're falling short of what competitors are offering, well, you can connect the dots: the customer will likely go elsewhere. Pulling from our own experience and from industry analysis, we've gathered some of our favorite flooring shopping brands—those that check all the boxes and have invested in creating high-quality content.
In the second part of this series, we'll do a full-on competitive analysis on flooring shopping that includes "dos" and "don'ts," along with some key takeaways from the good and the bad. For now, though, we're putting a few good ones in the spotlight.
Floor & Decor
We're big fans of Floor & Decor's product pages because of its comprehensive, descriptive nature. Just look at all the information! Everything you could possibly think of is right there in front of you—and there are probably some details you didn't think you needed, too. There's useful, practical information on delivery options, product specs, a pricing calculator, and so much more. This is well done.
CarpetOne
A good example of intuitive—though it's not entirely perfect—is CarpetOne. Let's start from the beginning with CarpetOne. You have to input your zip code before browsing, which is designed to pick your local store but is a general inconvenience to customers who are in the research stage. We really like the customization options available here—the ability to see how the product looks in different environments and settings. Kudos for the "upload a photo" feature to make the experience as realistic as possible, too.
Lumber Liquidators
Lumber Liquidators also offers a robust, visually driven shopping experience. Like CarpetOne, it has a "visualizer" tool that allows you to upload photos of your own space and get a mock-up of the flooring. But, aside from that, we're focused on their rich visual approach; additionally, the product visualization tool is built into their product pages, which feature strong photography and product detail.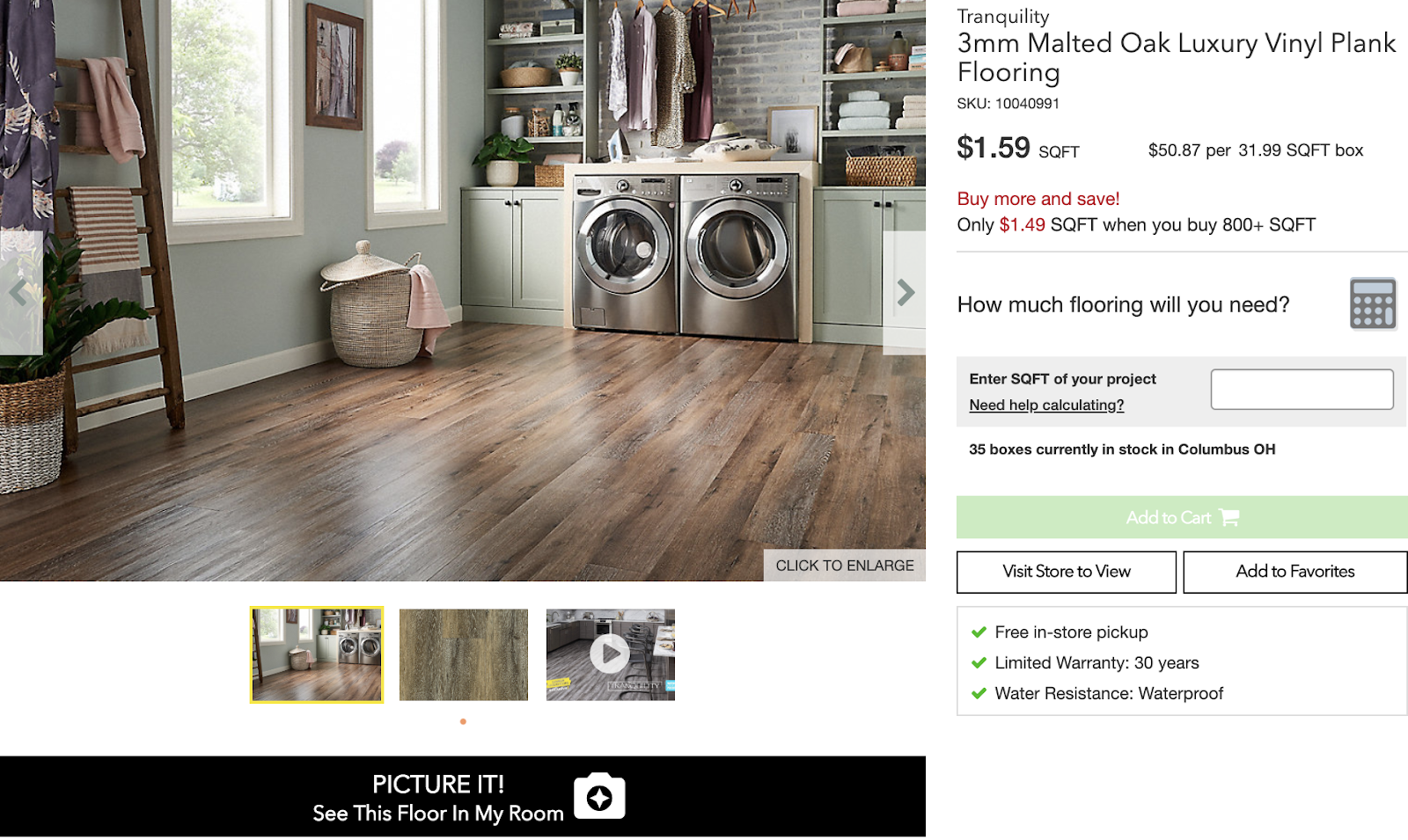 A rich, rewarding research stage starts with content
As we continue this deep dive into flooring shopping and how content (and the experience you create) influences consumer behavior, we'll also tackle how a creative partner can help make this happen.
Remember: while flooring shopping is a long, sometimes arduous process for the shopper, the brand plays a big role in making it easier. The key to unlocking your content's potential is accelerating—if ever so slightly—that process. If the research stage is rich and rewarding for the customer, you stand a better chance of getting them into the store to further the journey.
Consumer mindset and seasonality are the two biggest motivating factors that ignite the "discovery" phase. It's your job to turn discovery into action.
This is the time of year to really start ramping up your efforts and capitalizing on consumer intent to have flooring in and ready to show off before the holidays.