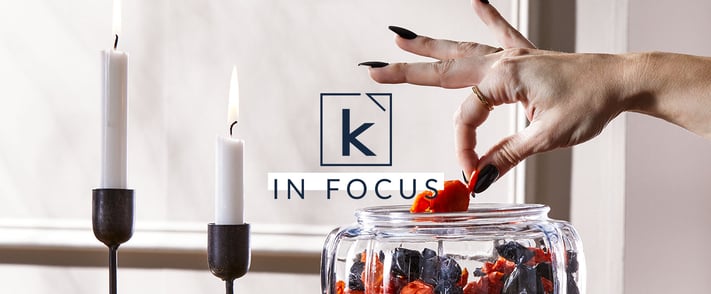 It's a top 10 retail event, and although the current political climate spooks shoppers a little, the fun is expected to continue this Halloween shopping season.
The average shopper will spend $86.27 on costumes, candy, and decor—just a little down from last year's total of $86.79, says the National Retail Federation (NRF).
What will customers get into this year? Here's Halloween '19, by the numbers:
95% of shoppers will buy candy
72% are going for decor
More than half (67%) will buy costumes
These stats are about the same as last year, with potential growth perhaps being impacted by shoppers' concern about the economy. 14% of people in NRF's survey say the current economic environment (tariffs, taxes, and other scares...oh my!) are having an impact on their plans.
Socio-political anxieties notwithstanding, there are costumes to be worn and candy to be eaten, so retailers are out in full force to capture as much of that Halloween spend as possible.
Instagram and Pinterest continue to inspire Halloween purchases the most out of all social channels, so that made us wonder: how are the major Halloween retailers showing up and staking a claim there?
Let's take a look, shall we?
Party City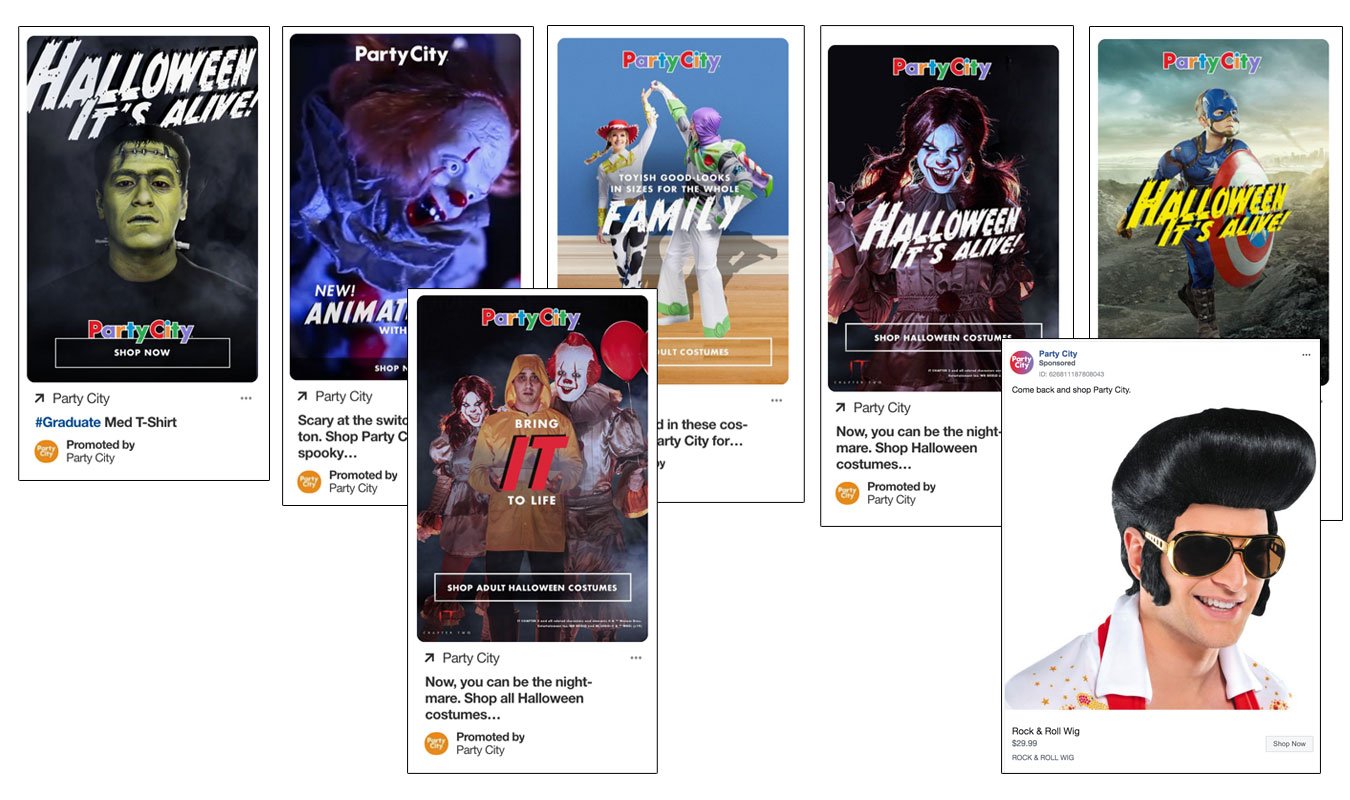 GOOD
Party City is top of mind for many shoppers for Halloween costumes, and the company is all over Pinterest reminding you of this. There, you'll see ads on everything from family costumes to Pennywise and It movie-related costumes. Party City also wants a piece of the Halloween decor market, so it has at least one ad dedicated to animatronics (Halloween props that move and/or make noises).
There are two things we question, though: should the Pinterest ads feel more organic and not have the seasonal event line, "Halloween, It's Alive!"? Plus, we're not seeing much activity at all on Facebook or Instagram yet—just a retargeting ad right now. What's up with that?
Target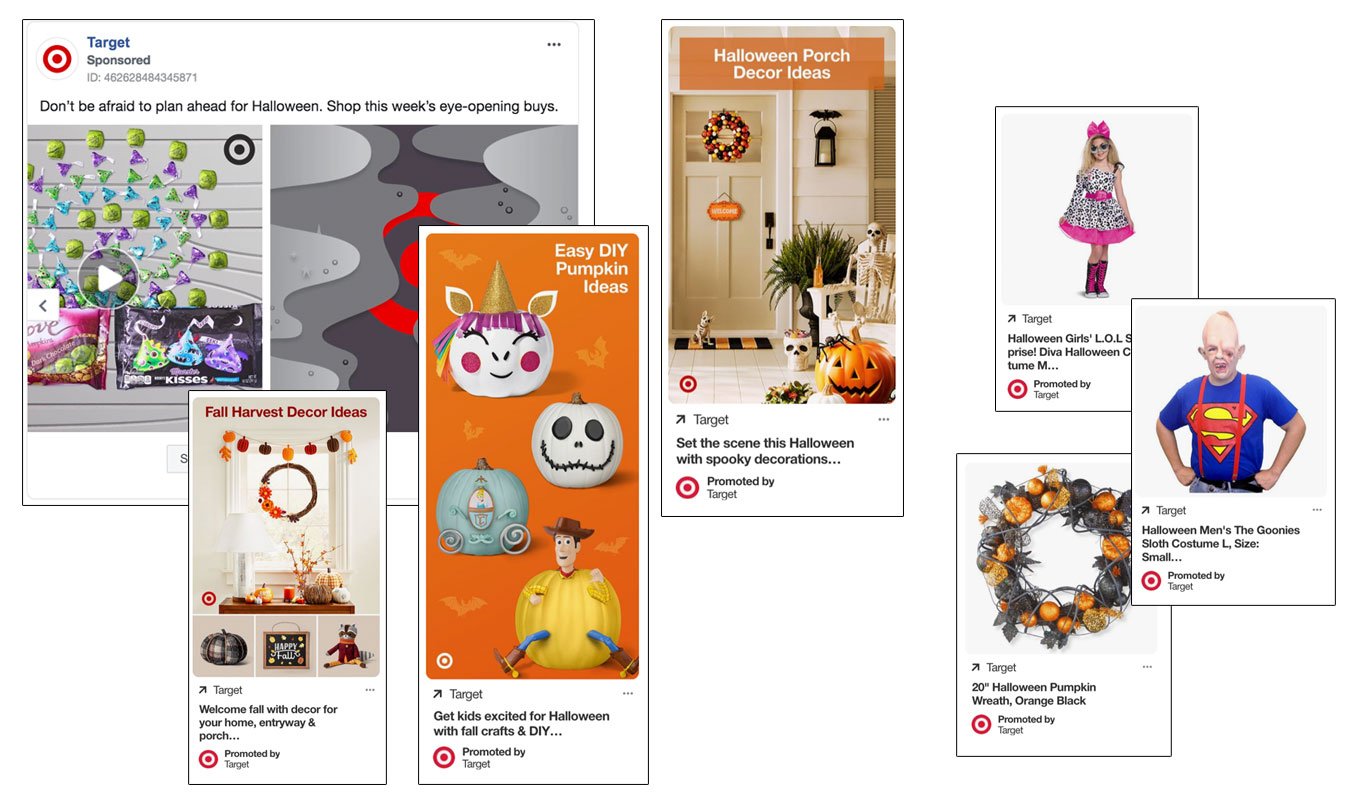 BETTER
Costumes, decor, and candy are the big categories this season, and Target covers at least two out of the three in its crop of current social media ads on Pinterest, Instagram, and Facebook.
There's a good mix of assets that look branded, professional, and event-related as well as organic: the costumes and wreath on the right feel like anyone could have posted them (and less like ads), which might make them more clickable. (Plus: Sloth love Chunk! We love some '80s nostalgia.)
Walmart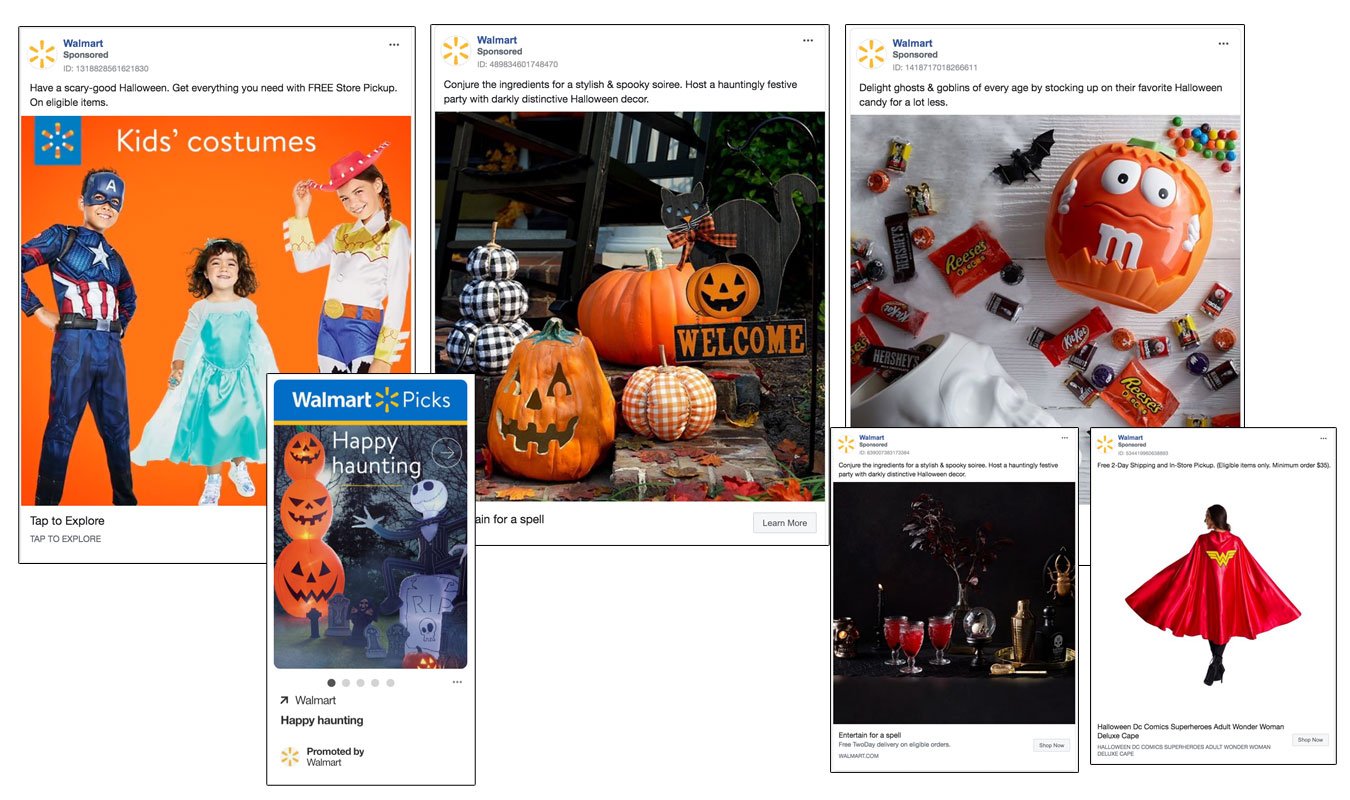 BEST
Social media ads are becoming an art unto themselves: it's the balance of "real" versus "professional" and "engaging" versus "sales-y."
Walmart has a great balance here, and covers all the categories of key Halloween products in a way that doesn't feel forced.
We'll see how the retailers fare this season, and how customers respond overall. But based on what we see now, this season should be one that's full of delights and not frights for both the stores and their well-costumed, candy-gobbling customers.
Pass the Snickers, will ya?
We're keeping watch on all the Halloween-related retail activity out there. Show us what you find, too! @KreberCreative on all the social channels.