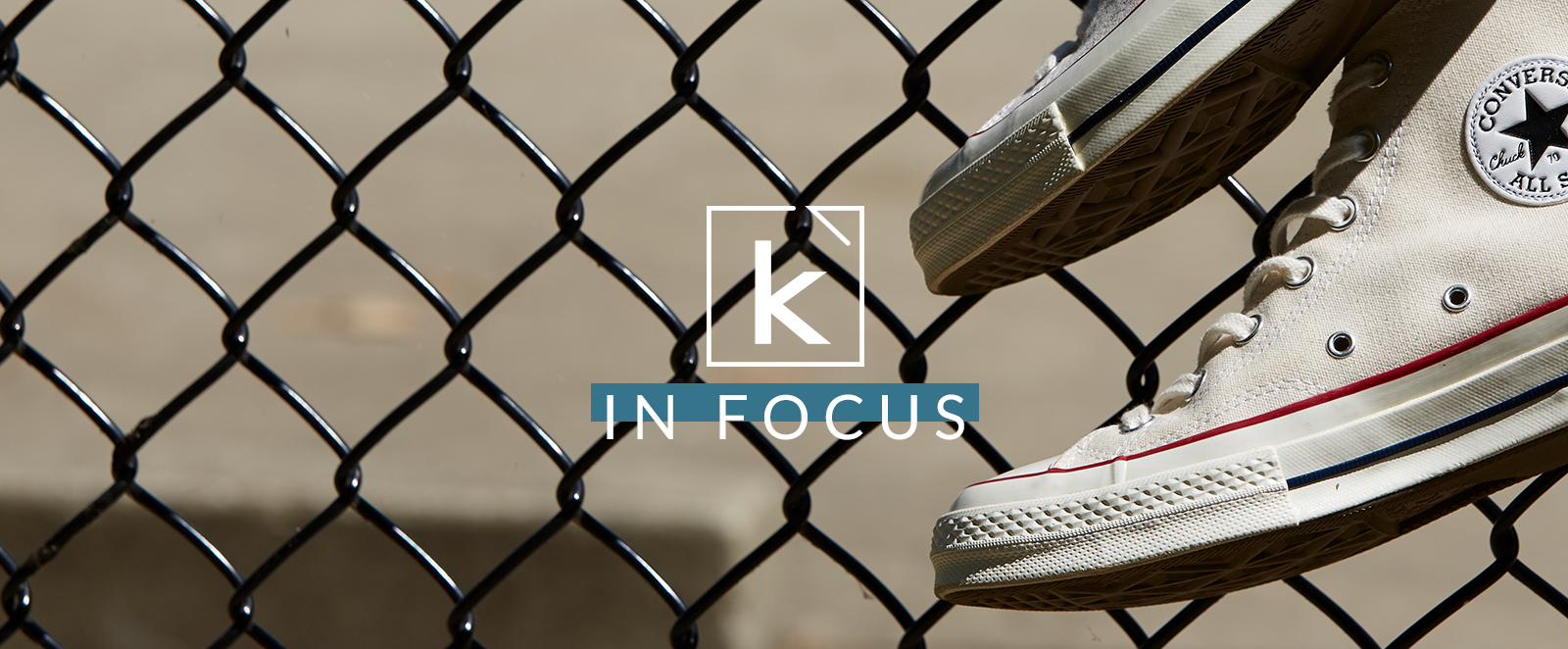 Putting your best foot forward is key to successful marketing in any industry—but it's particularly so in the footwear category.
If you've made it this far, we have good (maybe bad?) news: that will not be the last of our shoe puns in this blog. Proceed with glee if groan-worthy jokes are right up your alley.
Alright, so let's set the table with shoes. The footwear industry is a multi-billion dollar industry worldwide, and in the United States, we have the single-largest footwear market, which generated $79.9 billion in revenue in 2017. As if you needed confirmation, we Americans love to shop for shoes and we love to buy shoes.
To better understand this category and how to position your brand for success both in the short term (it's the holiday season, after all) and long term, we need to dive deep into what motivates consumers to shop for shoes, why they choose certain brands, and how they remain loyal to those brands over time.
Blending online with in-store
We know that, like many other categories, footwear shopping behavior has changed over the last two decades. While foot traffic to brick-and-mortar shoe stores is still higher than in other industries, it's on the decline, while online shopping and ecommerce is on the rise. In 2017, 23% of shoe purchases were made online. And while that number jumped to 35% in 2018, the physical nature of in-store shopping still has appeal.
According to the Footwear Distributors and Retailers of America (FDRA) 2018 National Shoe Sales Survey (published by Forbes), one-third of U.S. shoe shoppers want to go in-store so they can touch and feel the products, and 27% said the ability to take their shoes home right away was a driving factor.
Brick-and-mortar's adjustment to ecommerce
Tens of thousands of brick-and-mortar shoe stores have closed in recent years. Across the board, the consumer shopping experience has become more on-demand (the Amazon Effect is real) and many brands have met shoppers online—where they spend a large portion of their daily lives.
Zappos was the trailblazer in this regard, starting an online shoe "warehouse" in 1989 (ShoeSite.com) where customers could browse from an enormous inventory and buy new shoes on the internet. The first of its kind and a huge success, Zappos was sold to Amazon in 1999 for nearly $1 billion.
Don't rule out the in-store experience
It's taken off from there. Major retailers like DSW, which made its mark as an in-store experience, have had to adjust to this new normal as ecommerce pushes to evolve the footwear industry.
The most noticeable change, for many brands and retailers, is how the online shopping experience complements and augments the in-store experience. We know (as mentioned above) that shoe shoppers still want to try things on in-store, but they also want to browse and get ideas by shopping online.
Can those two experiences live together? We've seen that they can.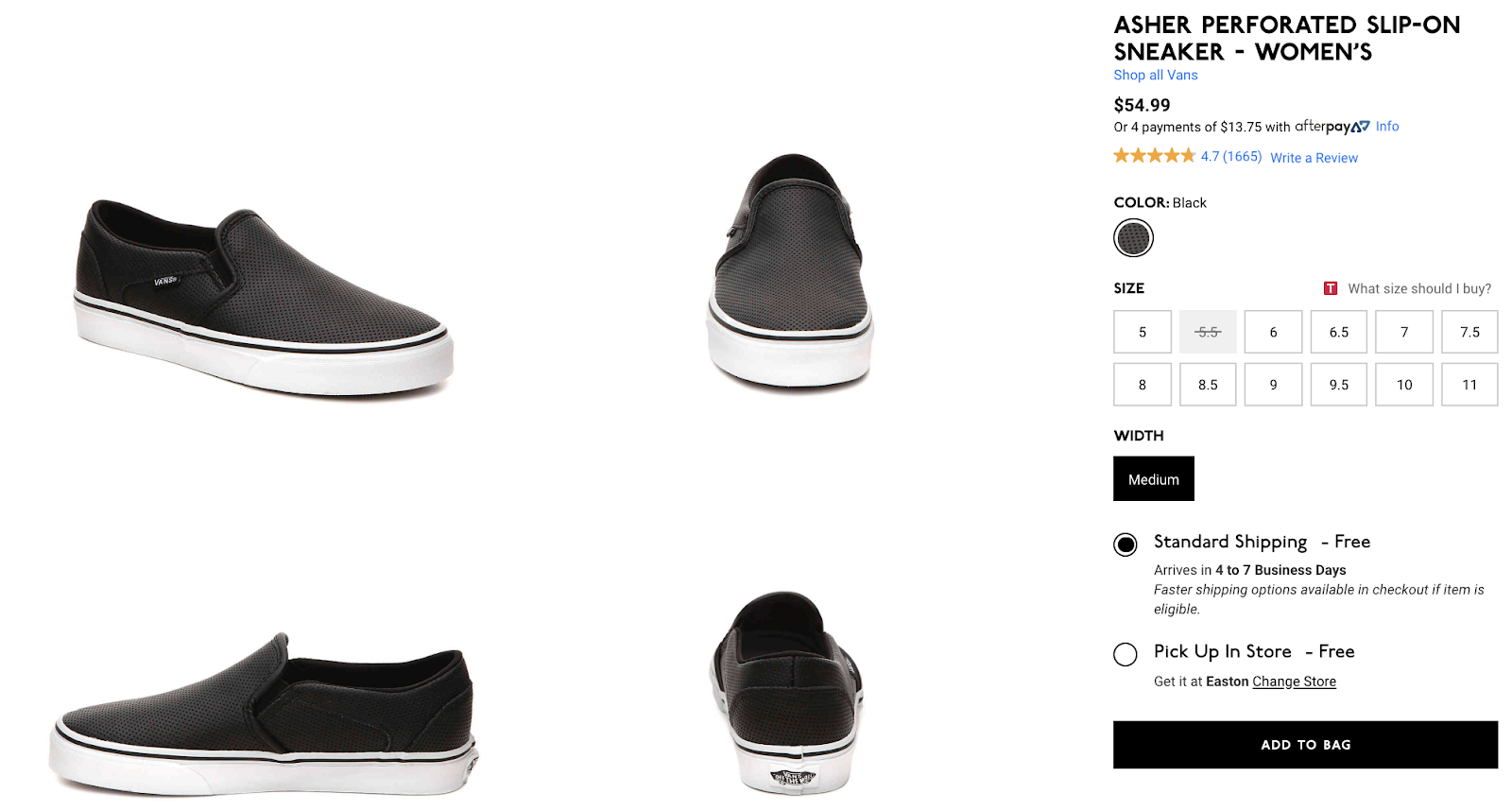 This is a product page on DSW's website, which shows a direct connection and synergy between online and in-store. Customers can shop and browse the online inventory (which, as those of us who are shoe enthusiasts know, is enormous), then opt to pick up the shoes in the physical store, enabling them to touch, feel, and try on the shoes before taking them home. While this isn't exactly "news" in the shoe shopping space, it's a non-starter if it's not part of your experience—start here, or start over.
This checks a lot of boxes for what shoe shoppers want: consistent, seamless experiences. They want great prices, great quality, and great service. Doing these things right can build a customer–brand relationship for life.
Building brand culture with social media
How we connect and interact with our customers has been forever changed by social media. Nike, which (per Statista) has nearly a 20% share of the entire U.S. footwear market, has leveraged social media and influencers to build a globally impactful brand that makes a difference that goes beyond selling shoes.
Nike has become synonymous with activism. Its ambassadors are supported by the power of the brand and their causes are Nike's causes. It's clear that customers around the world have responded to this approach.
TOMS has used social media to not only spread the word about its shoes, but also about its "One for One" mission. This company-wide approach began years ago with the brand, but TOMS' rise to a popular lifestyle and fashion brand led to its product being picked up by high-end retailer Nordstrom. Everyone knows what TOMS stands for, and social media was largely responsible for making the company's mission go viral—leading to its enormous platform in both the shoe industry and global activism.
Be dynamic, be versatile, be personal
The footwear industry is still growing, changing, and evolving. But what's been consistent is that customers value a good experience. They value competitive prices and they embrace flexibility; that means they prefer to have a choice as to whether they buy online or in-store, because while the convenience of the former is driving the rise of ecommerce, the latter provides some tangible elements that are still important.
Customers want more from their shoes (form, function, quality, price) than ever before. Creating a shopping experience that mirrors those expectations is vitally important.