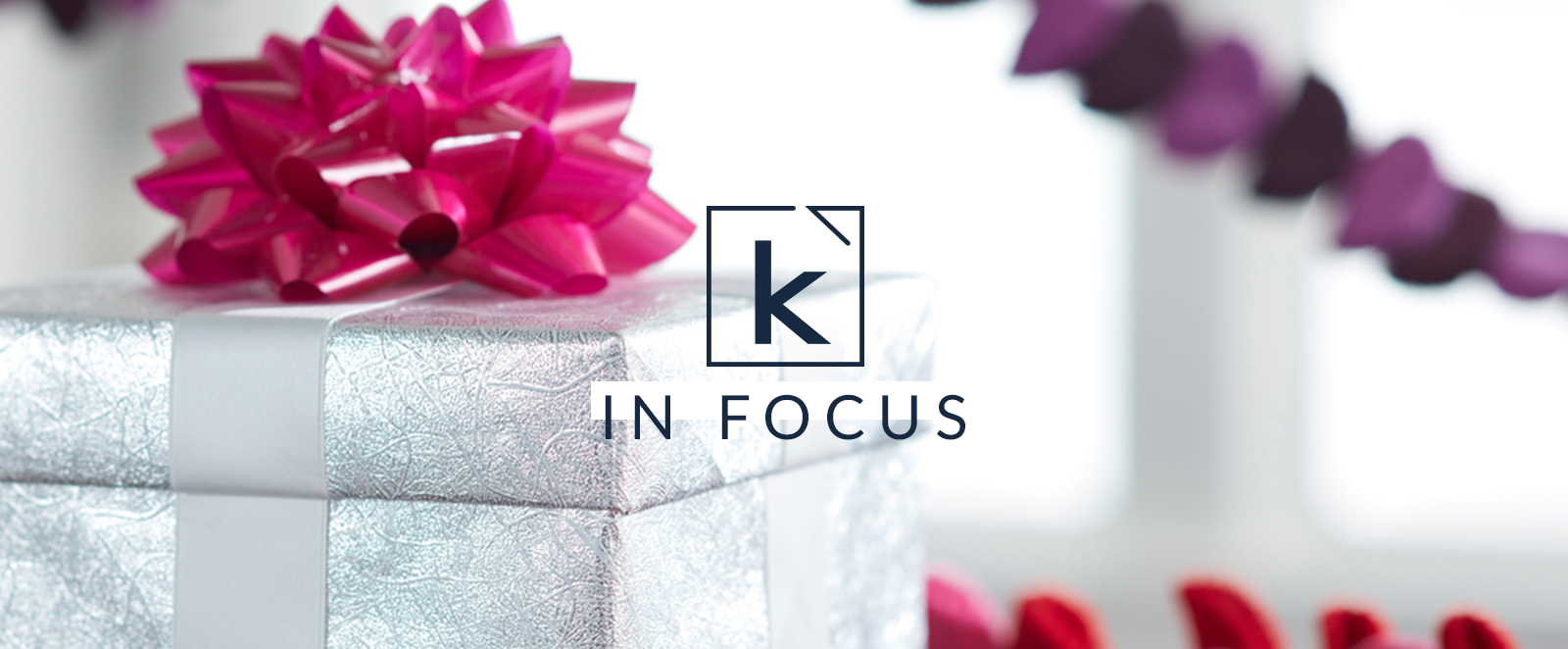 Have you started your holiday shopping yet?
If the answer is "yes," consider this an achievement unlocked.
If you answered "no," you're not alone.
Every holiday season brings about a new set of data and interesting statistics that we take into Q1 to help formulate strategy for the following year. Some of this information is quite surprising, and some of it makes sense just based on how things have been trending in the retail industry.
What we've learned over the last few years—and 2018 in particular—is that shoppers in the United States love waiting until the last minute to even start shopping. If this content feels relatable, well, it probably is.
How far back (and to where) can we trace the origins of this trend? Can we point the finger at the rise of e-commerce, Amazon, and other major online outlets that constantly offer new-and-often-even-better deals as the holidays get closer? The answer to that question is "yes," but there's a bit more to it.
Brands and retailers must now—more than ever before—meet their customers where customers want to be met, and they need to do so with a personalized, convenient, and appealing shopping experience. As part of this new mandate, you must bring your "A" game in terms of offers and deals all year long, and don't be afraid to save your best for (almost) last.
The holiday shopping game has changed
Last week, we took a deep dive into Black Friday and how what was, at one time, a major U.S. shopping holiday for brick-and-mortar and big box stores (complete with overnight campouts, days-long lines, and even physical altercations) has unequivocally changed in recent years.
Cyber Monday is arguably a bigger deal than Black Friday, with online deals extending into the week following Black Friday—and many of the "exclusive deals" dropping the week before. It's a never-ending race among brands and retailers to offer the most attractive deals, which forces many to continue offering those deals right up until the last minute. Depending on which retail study you're reading, Cyber Monday is now neck-and-neck with or has just surpassed Black Friday in gross sales—but nothing has yet surpassed Prime Day, which we dug into here.
For brands utilizing Amazon listings and enhanced product content to drive sales, they're able to check the "convenience" box right away—and this is one of the most appealing factors to last-minute shoppers. Nearly one-in-three last-minute shoppers (according to Google research) will buy their gifts from the brand or retailer that's most convenient for them.
We also know that 50% of U.S. holiday shoppers don't start shopping until the month before the holiday, and as we'll cover in a subsequent blog post, 40% wait until the week before Christmas to get things going. This being a significant number of people, it's important to be prepared to capitalize on this last-minute rush to buy.
Personalized shopping = desired experience
This is an extension of your regular, year-round marketing efforts, but it comes into play in this tight window before the holidays. At this time of year, there is no such thing as "too many emails" for people who are looking for a deal—particularly those who are getting a deal on items they're looking for.
Finding the sweet-spot of social media, email, and flexible options is crucial to taking advantage of the last-minute shopping rush. In the final month, you're looking at shoppers who want items in the next 1–2 weeks (at the latest), so we'll start with the flexibility aspect. Expedited shipping at no additional cost is no longer a luxury, it's a necessity.
Another key component to flexibility is alternate payment options. This is a "big purchase" time of year, so if you have products that are several hundred dollars or more, offering a way to chop that payment into installments with little to no interest (using a service like Klarna) is attractive to shoppers in a time crunch.
We'll touch more on offers in a moment, but rewarding your loyal customers is another great way to stay above the fray during the final month of the shopping season. Use your social media and email platforms to constantly offer discounts, flash sales, and other exclusive deals available only through those channels; customers have demonstrated that they appreciate brands who recognize their loyalty, and they're more likely to remain loyal to brands who do so.
The deals are hot, hot, hot
Deals are coming at shoppers from every conceivable angle during the holiday season. Remember when you lifted the couch cushion and found a quarter? Your odds are better to lift that same cushion and find 30% off a smart speaker in 2019.
Engagement is always challenging, but it's more so during the holidays, as brands and retailers jockey for position in the shopper's priority hierarchy. A key element of this mini action plan is to still offer your best deals during Black Friday and Cyber Monday, but make sure you have a handful of good ones ready to go during the final push to Christmas.