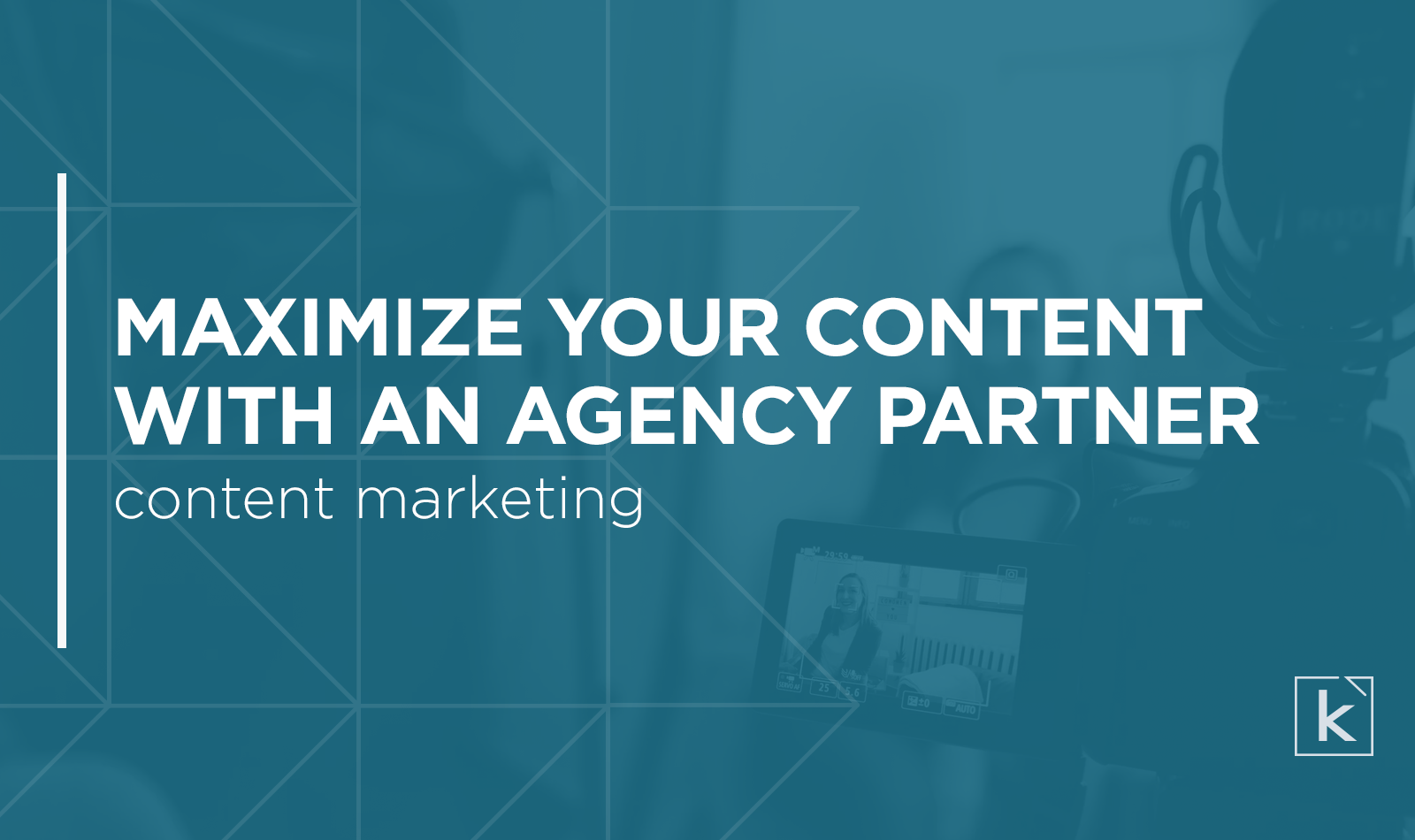 The dreaded corporate silos. They don't just lead to miscommunication. They lead to disjointed branding across all your channels. And you better believe your customers notice.
Sorry, creative directors and content managers, it's no longer acceptable for you each to work with your preferred agencies or vendors, no matter how longstanding the relationships. These days, you need to align on a single agency (or a very small handful of providers that don't have trouble playing in the sandbox together) for ALL your content needs. Otherwise, your brand or campaign message—how it looks, feels, sounds, and resonates—is at too great a risk.
Here's how to find that alignment internally, and what you should look for from your external partner(s) once you have it.
Get on the same page
Whether you work at a B2C or B2B company, sell direct to consumer or through a channel, you know you need content. Tons of it. The first step is to understand, thoroughly, the following: what types of content you need, who it's for, where it will live, what topics you should cover, and how you'll measure it once it's in market. Next, you must determine how it fits in with your overall marketing calendar, events, and business objectives for the coming months. Which means you need to bring several stakeholders together to hash everything out.
"Without proper planning, content is liable to fall flat. Or not get done on time. Or at all." —Content Marketing Institute
Most companies are simply too siloed to have a strong grasp on their overall content needs—and that just will not fly anymore. You can't have individual departments creating content in a vacuum; even internal leaders can have very different opinions on how the brand style, voice, and tone should be executed. And what about sharing content? When each department is creating its own content on different timelines, for different channels, and for different purposes, you lose out on potential efficiencies—and cost savings.
It may take several months, but the only way to maximize the content you produce, reduce redundancies, and protect your message is to develop a company-wide content calendar that considers everyone's needs. I know it's hard. But this is our new reality.
What to look for in a content partner
Ok, you've done the hard work of creating a 6- or 12-month calendar of holistic content needs. You know what kind of content you need to create, the topics you'll cover, the campaigns you'll manage and measure, and the channels you'll be feeding. Good job!
Now just how in the world are you going to get it all done? This is where a well-rounded partner comes in. Someone who can not only help you do all or some of the content development and production (and planning), but also can keep you on track. We can't stress this enough: a proper cadence of deadlines met is the ONLY way to accurately measure the success of any content program. If you miss a date, it will have a snowball effect on all the content that comes after it—not to mention the leads you're trying to gain and nurture.
Here are a few things to ask of your content partner:
Can you help us create and manage a company-wide content calendar?

Are you comfortable working across departments with different needs and goals?

How organized is your team? Is project management one of your strengths?

What skillsets do you have on staff? Can you handle photography, CGI, and video and everything that goes with them, including post-production? (We can!)

How about writing? Can you dedicate a writer or writers to my content, and can they create everything from social media posts to eBooks to white papers?

Do you understand the role of SEO and enhanced product content?

Can you help us enhance our content on Amazon and other ecomm sites?

What's your understanding of CRM and marketing automation platforms? Can you help me attract and nurture leads?

Can you become an SME on our business—in record time?

Can you engage with us long term on a content strategy that will drive real results?
If it feels overwhelming, that's because it's a very big ask. But the right partner will work with you to attack it with strategy, precision, creativity, and a genuine regard for your brand and your audience.
Making it work
Choosing a single partner—or a small, select group of partners that coexist nicely—not only ensures consistency and efficiency for your content, but also it makes your life easier, too. There will be less relationships (and POs!) to manage, and you'll hear fewer questions like "Where the heck did this ad come from?" and "Who authorized this creative?!"
But most importantly, you'll have a plan. A plan with real deadlines, accountable leads, and measurable tactics. You'll finally feel like you have a handle on your content, that it represents your brand and your objectives, and that your cross-functional teams are aligned behind a company-wide goal.
After implementing a content plan, "there's good news operationally with a majority of marketers, advertisers, creatives and IT pros communicating with each other at least once a week, and 71% wanting to get creatives involved in the pre-planning process earlier." —marketingland.com
There are plenty of things to keep you up at night. Consistent, effective content doesn't have to be one of them.