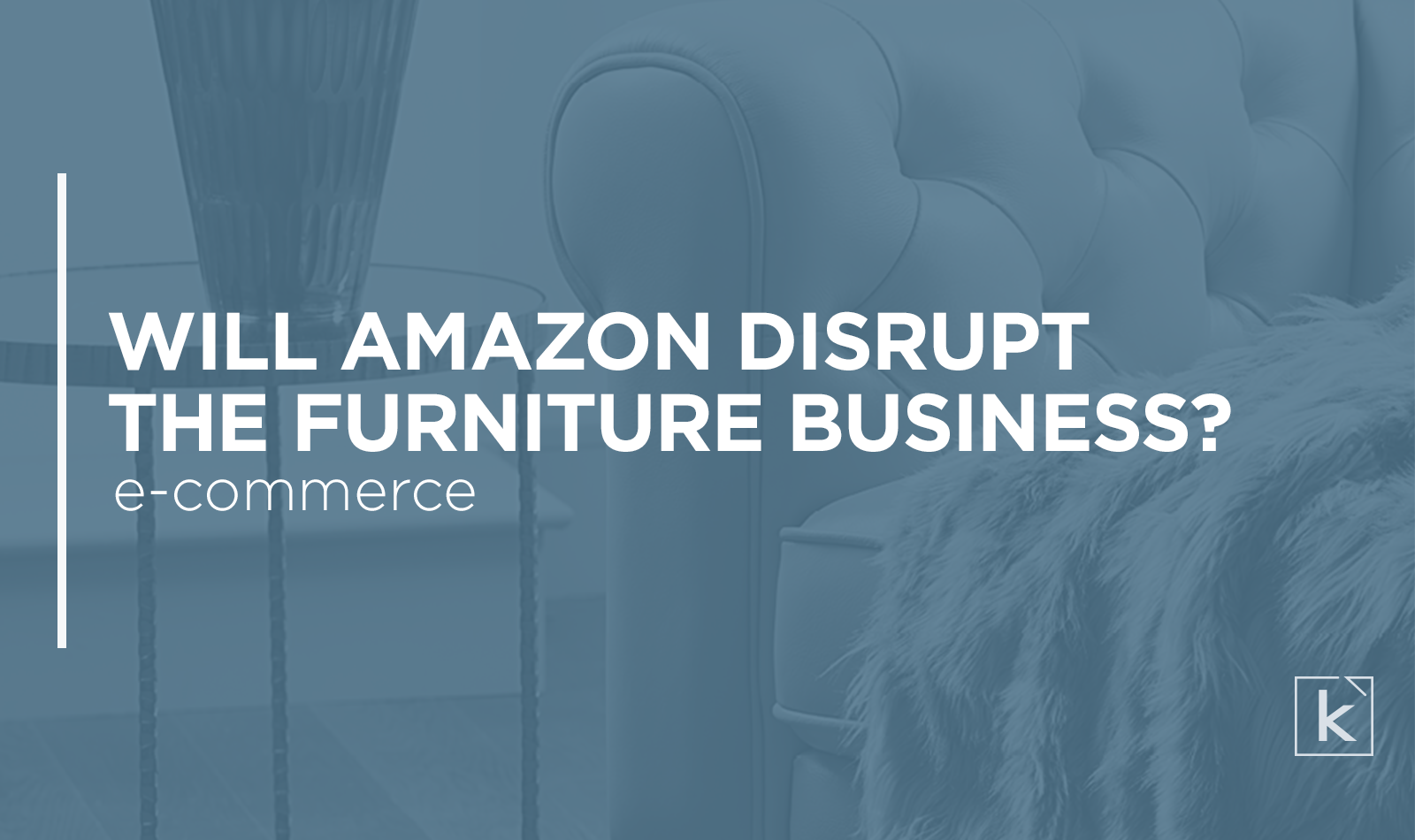 Let's start this blog with a little history lesson.
*opens textbook*
The origins of the furniture industry and its flag being planted in High Point, North Carolina, can be traced back to the 1860s, following the Civil War. In the 150-plus years since, the city and industry have been linked and become almost synonymous. After the second World War, it's been estimated that 60% of American furniture was built in the High Point area. It's home to furniture markets large and small and also some of the country's major furniture companies.
High Point, a town of more than 110,000 in the Piedmont Triad area, has become known as America's "furniture hub."
And guess who just moved in?
Winds of change
The neighborhood just got a little more crowded—but we're not quite sure why.
Since July 2018, Amazon has signed two leases for massive facilities in the High Point area. The first has recently been confirmed (by Amazon) to be a one-million-square-foot fulfillment center in nearby Kernersville, North Carolina, which will be home to more than 1,000 employees and is almost ready to open its doors.
But, the other facility is one that Amazon isn't talking about. Yet.
Within the High Point city limits, Amazon has signed a 10-year lease for a 16.7-acre facility in the Piedmont Corporate Park. Whereas the Kernersville facility is slated to operate as a fulfillment center, the High Point building is a warehouse setup, which has led to questions about Amazon's intent for this new facility.
It's fair to ask why Amazon would choose to operate multiple facilities in the High Point area if they didn't have an eye on getting into the furniture business.
A changing dynamic
Slowly but surely, consumers are coming around to buying furniture online.
And most of us can remember a time when that would've sounded like crazy talk. Walking through a big, cavernous furniture gallery was part of the experience—sitting in the chairs, feeling the material of the tables, and even jumping on the beds. You couldn't buy a piece of furniture unless you'd truly felt it for yourself.
Well, like most things that have changed in this digital era, furniture buying is on that same path. Online sales of furniture are forecasted to grow once again in 2019, and by the end of the year, are projected to account for 21% of retail sales in the United States. Emarketer says the furniture category will take up one-third of U.S. ecommerce by 2023.
Now, we know Amazon is making its move.
The "try before you buy" reasoning has been popular among industry experts who closely watch furniture's ecommerce growth. As we mentioned above, the in-store experience has been so important to furniture buying, so how can online retailers like Amazon, IKEA, and Wayfair put customers at ease when they aren't able to physically sit or lie on the pieces of furniture they're looking at?
"Some consumer apprehension has been assuaged by retailers like Casper and other mattress companies that allow you to try out the product and return free of charge. And with IKEA's mobile app, consumers can use AR to see how a piece of furniture will look in their living room." —eMarketer forecast analyst Cindy Liu
And it's the Millennial category leading the charge behind this transition. In 2018, Millennials were the largest group of online furniture buyers (47% of the market share) followed by 40% in the Gen X demographic. And, given that one in three Millennials say they expect free shipping when they buy something, doesn't the furniture business just seem primed (pun completely intended) for an Amazon disruption?
Imagine if Amazon can take the core tenets of its Prime membership model and deploy them into furniture ecommerce: who can realistically compete with a retailer that has unmatched inventory, competitive pricing, and free shipping? Whereas other companies have broken through and set the precedent for how we shop for furniture online (Wayfair, Overstock, and article.com come to mind), Amazon has the capacity to completely change the game.
Editor's note: Wayfair was 10th in U.S. retail ecommerce sales—at $4.23 billion—in 2017.
Where to, now?
So, we've covered Amazon's new foray into High Point—the home of furniture in the United States. We've also talked about how the changing furniture ecommerce industry aligns with what Amazon wants to do with its business, i.e. get you to buy basically everything on its platform. It seems pretty clear that there's synergy there, and Amazon has designs on offering a more robust furniture category in the near future (to refresh your memory, it launched the Amazon Home brand in 2017). And while the new facility in High Point might sound the alarms for other furniture ecommerce retailers, it doesn't need to be a cause for concern. Where Amazon thrives, you can too.
There are waves in the industry right now, but as the sailing axiom goes: "The wind and the waves are always on the side of the ablest navigator."
Here's how to be one of those able navigators:
1. A buying process with less friction: This is what the disruptors are doing well. IKEA shows you what your space will look like with its products in it. Amazon gives you 360-degree views of its products. What better time to connect with us at Kreber and discuss how our CGI services can help you enhance online shopping for your customers?
2. An "endless aisle" experience: The top furniture brands are killing it here. You can browse selections online, order online, and also see them in a showroom setting. It's not a one-size-fits-all approach, so it's important to give customers a comprehensive shopping experience.
3. Stay true to who you are: Some of these elements might work for your brand, and others might feel a bit forced. It's important to constantly evaluate and take your customers' needs and desires into account. Does it make sense to tweak your offerings at this point?
In a furniture industry that's marked by rapid changes and emerging competitors, it's imperative that you stay up to date. Photography, quick updates to your website and digital platforms, and content creation are key to make that happen—and that's how we at Kreber have helped our furniture clients tackle this challenge head on.