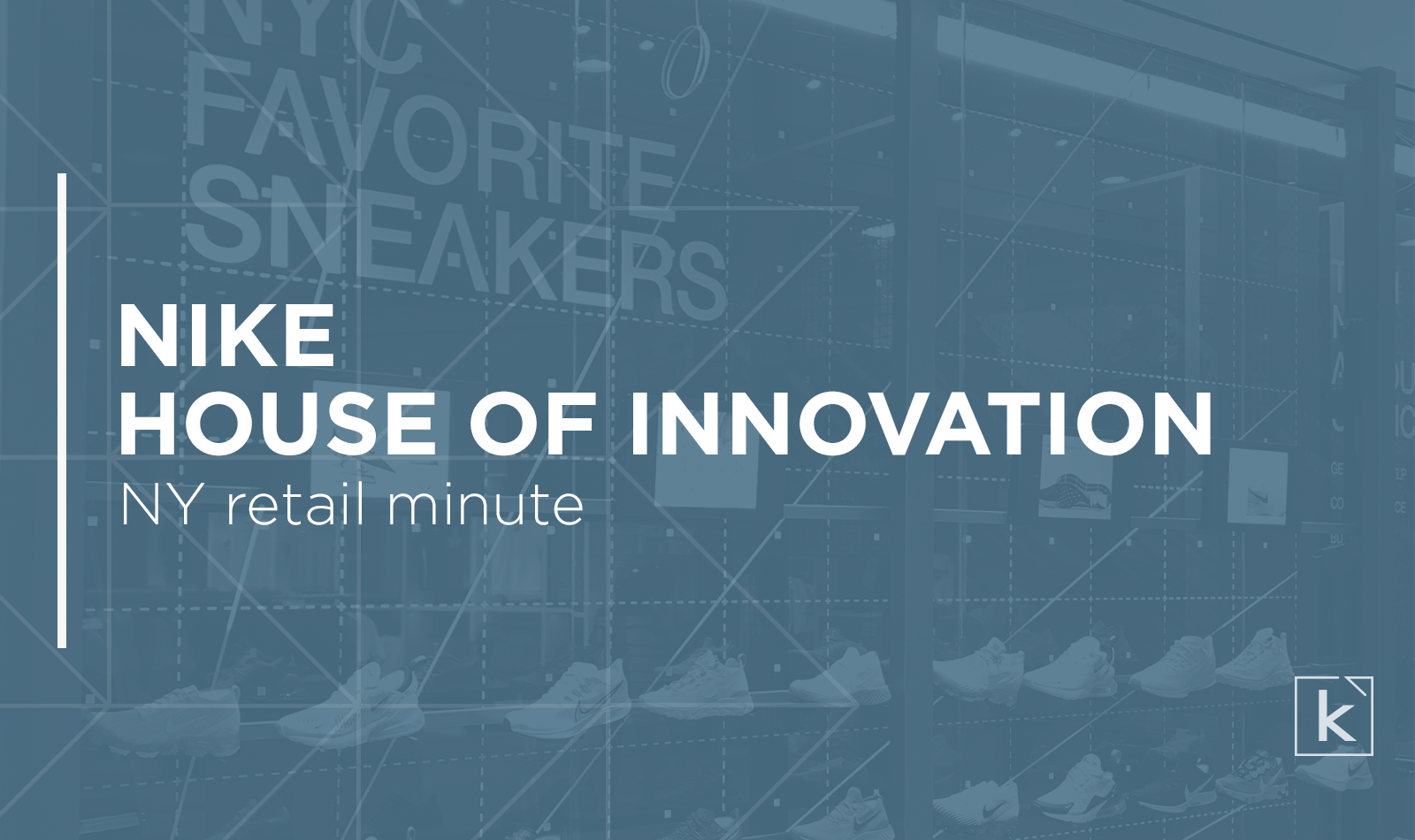 We know Nike, as a top-tier brand, is more than just a company that sells shoes and clothes. It represents everything (or most things!) sports and exercise, innovation, and motivation. Sure, it's one of the world's most recognizable brands, but don't get it twisted: no one is immune to changing tastes and competitive ankle-biting.
To help secure its spot as an iconic sports and lifestyle brand and to give customers an experience they can't get anywhere else, Nike recently developed a new flagship store on 5th Avenue in NYC. It's full of innovative services and, of course, next-level shoes and apparel.
As a brand or business owner (or someone who works with them), you might not be as big as Nike… but you can still take away some lessons from what it's doing with its amazing new brick-and-mortar space.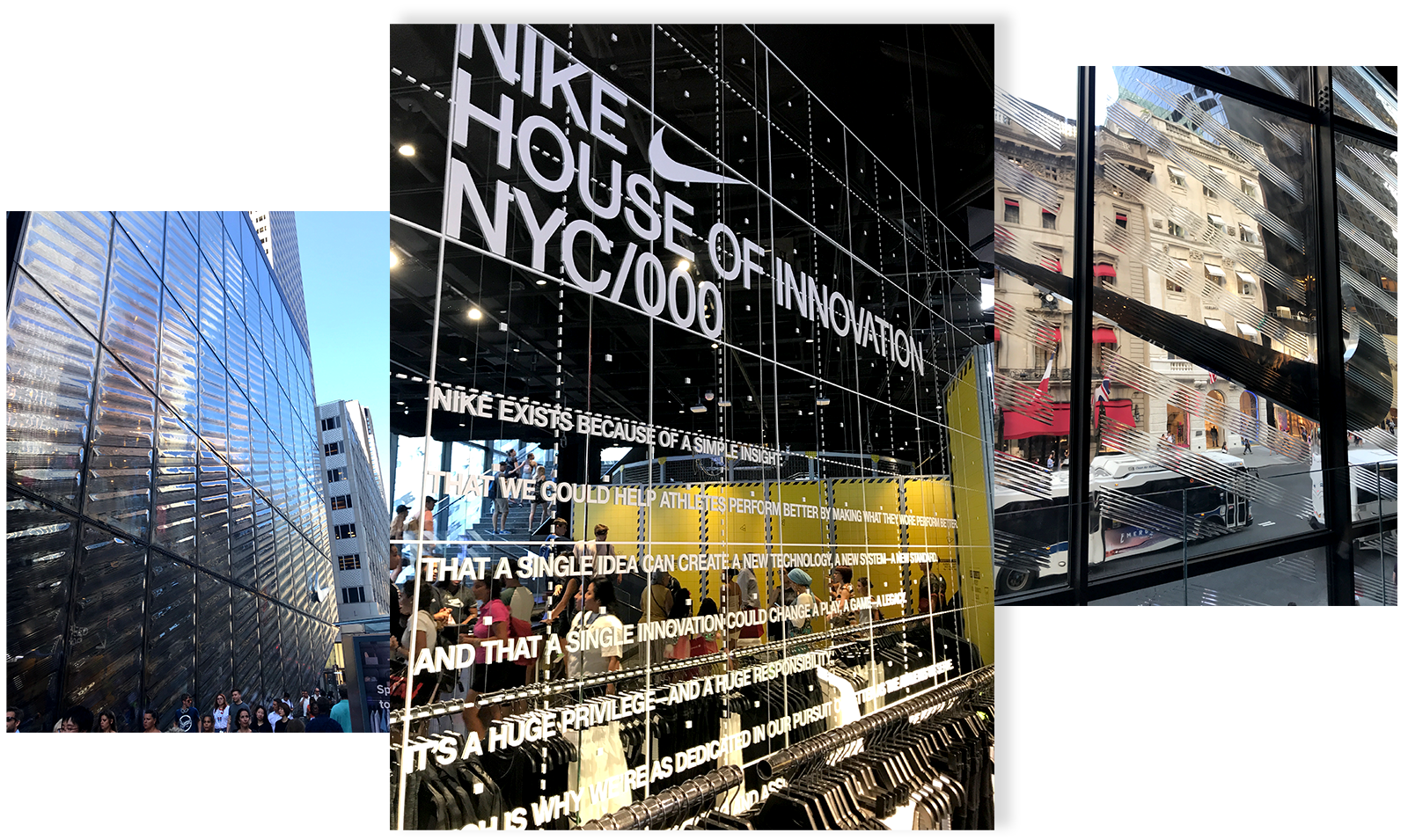 #1: Create a wow factor that's still shoppable
Let's get the easy stuff out of the way. Is the store beautiful, inspiring, and worth spending time in? Yes! But it's also organized, well-lit, and clean, with clear wayfinding and easy mobility—all of the in-store basics you're going to want to check off your checklist.
Take a look at this in-store eye candy (and how busy the store was on a weekday). You may want to represent your brand well with innovative features and installations, of course, but never overlook the retail basics that customers rely on for a good shopping experience.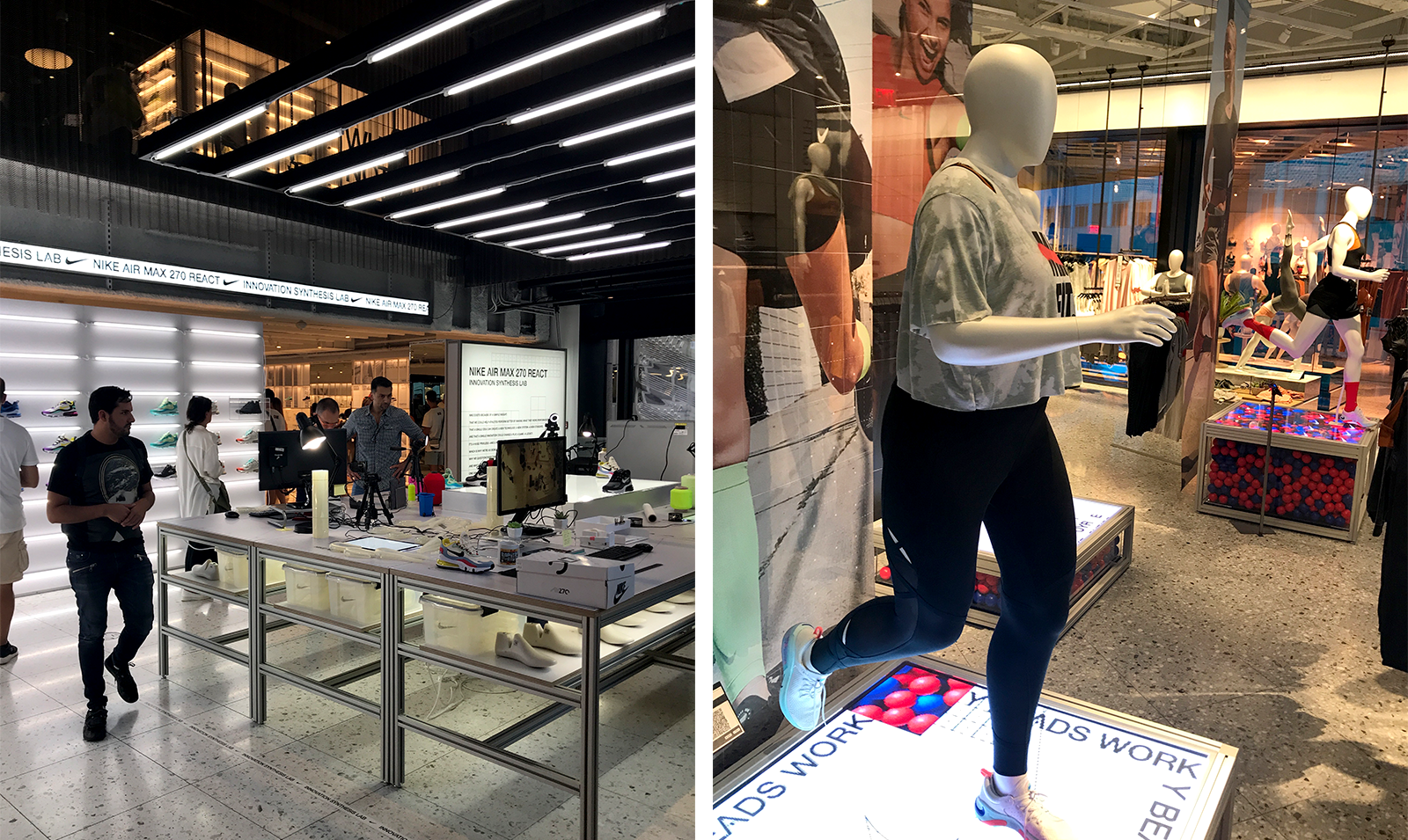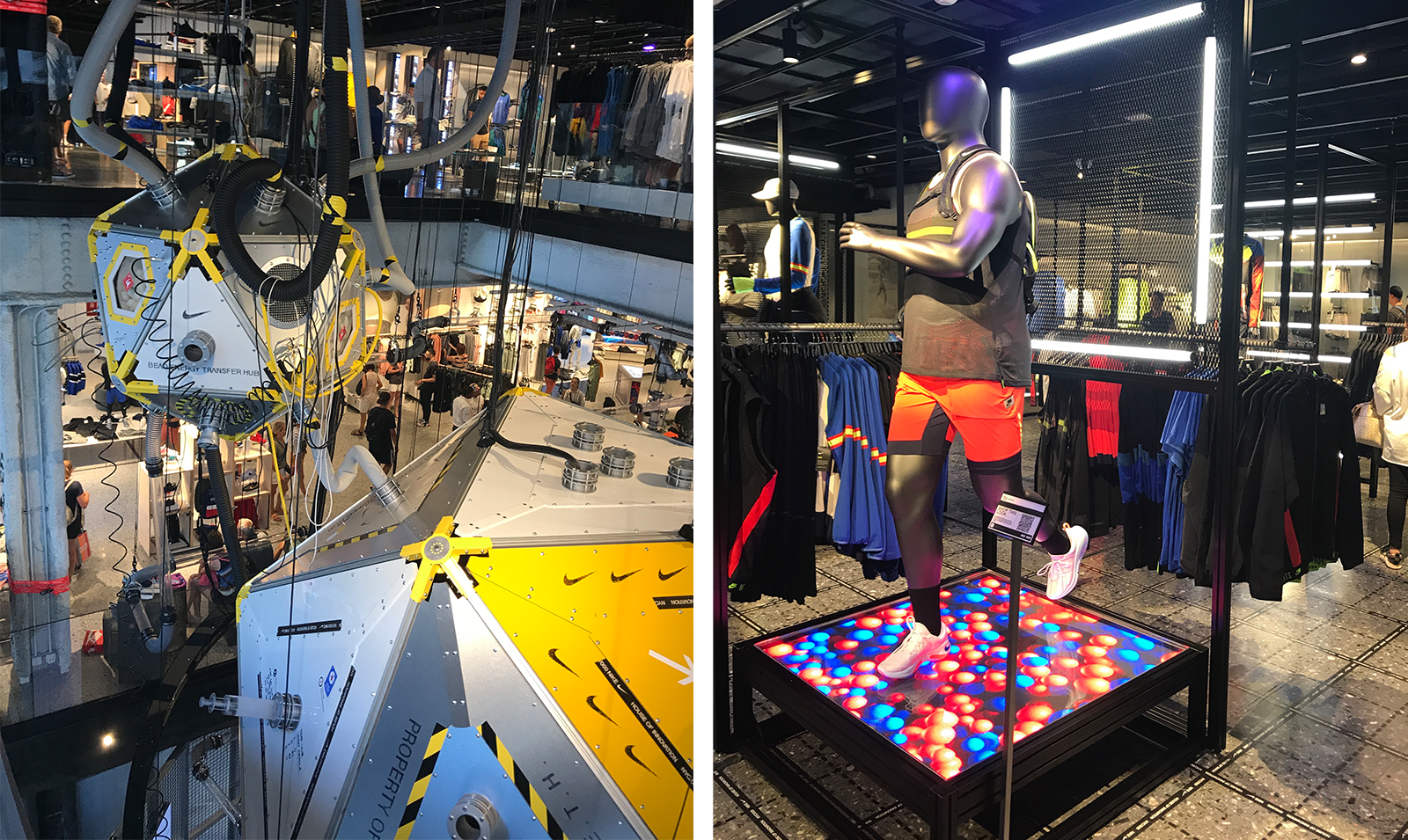 #2: Let them use their phones
Sometimes we think the mobile kiosk / product information center / multimedia experience (that many call a "phone") that we all carry around in our pockets is under-utilized by most retailers. It can do so much and be so helpful!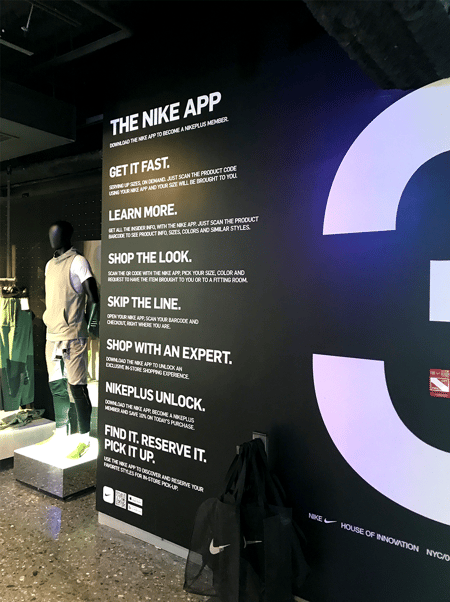 Nike is taking full advantage of it. In the store, with your phone (and its Nike App), you can:
Reserve a fitting room and get associates to bring specific products to try
Have an "endless aisle" experience (by seeing more styles online)
Scan a mannequin to try (or buy!) what it's wearing
Save 10% (when you sign up for NikePlus, its loyalty service)
Make a line-less, cashier-free purchase at any time
#3 Curate, curate, curate
You might think it's just fashion and apparel that deserve the "what's trending" treatment, but think about it: is there any shopping "moment of truth" these days that wouldn't be helped by knowing that scores of other customers love it, too? From home to small appliances, knowing what others are buying is just plain interesting.
In this display, Nike shows us the top purchases in NYC and stocks other parts of the store based on what people in the area are buying, too. It's a great way to collect, corral, and curate a selection of items that spark customers' curiosity and bring special attention to something they might like, too.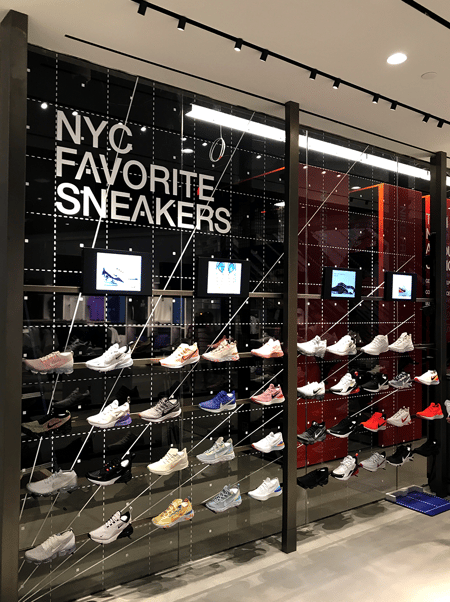 We know physical stores are in the midst of a huge transformation (remember, it's an evolution, not an apocalypse!), so thinking through what you offer customers in the in-store environment not only gives them a great experience, but also keeps your brand healthy and growing for years to come. A win-win scenario like this? Just freaking do it. (C'mon, we had to.)
Let us know if we can help you plan and execute retail solutions that will surprise and delight your customers!