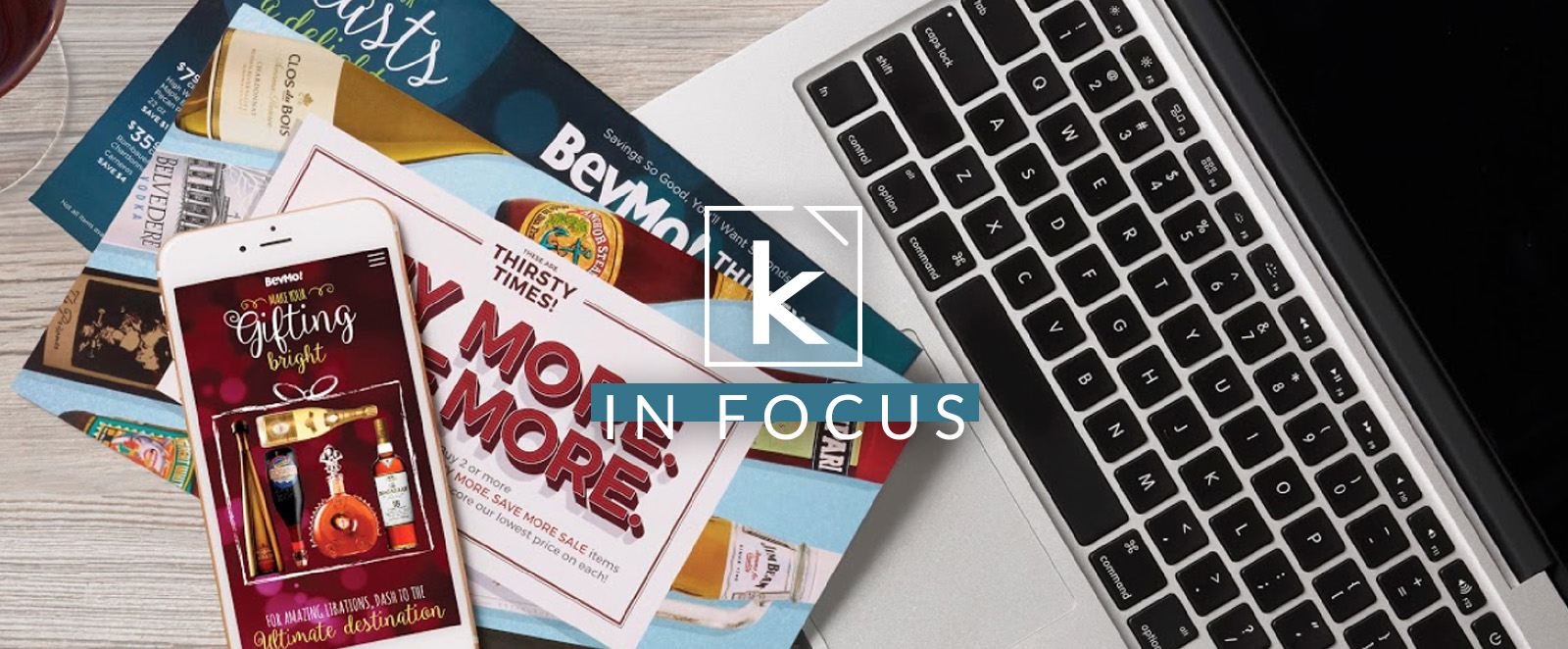 It's late May. Do you know where your Christmas content is?
It's ok; nobody does. Most retailers are way behind when it comes to planning a campaign and associated marketing for the biggest revenue season of the year—even though Christmas is the same day every year. (Sorry, old retailer humor.)
You Deserve To Get Ahead (With Your Marketing)
Actually, Christmas isn't even the date that matters most. It's Black Friday. No, it's Halloween. Wait, maybe it's Back to School. July 4th? Our point: pick any real or made-up holiday (like National Donut Day…which is definitely real) on the calendar, and you should have some content ready for it. On-brand content, trend-right content, promotional content, or content that just shows you're paying attention.
You might already have SOMEthing. For one or two holidays or events, you might even have a lot of something. But do you have always-on, ready-to-go content that was thoughtfully planned and in the hopper months in advance, just waiting to deploy and make you money? Unlikely.
I can hear your thoughts: we can't plan that far ahead, we have to react to what's happening this minute! No, this hour! Or, we couldn't possibly get internal alignment to be that prepared. Or, we have way too many people working in silos, creating content on their own…getting us all on a schedule just won't work.
Challenge accepted.
Seasonal Planning is the Way
Seasonal Planning is a strategic and creative process that drives retail sales by creating promotional and seasonal events at key points throughout the calendar year.
It's not magic. It takes commitment, from us and you. But it works, because we've done it for a major retailer of craft supplies, a West Coast beverage chain, and a beloved American hosiery brand, to name a few.
The Marketing Benefits of Seasonal Planning

Prepare to be convinced.
1. Align your internal teams.
It can be a Herculean task, but with us in your corner (we don't mind cracking the whip), we'll bring everyone from buyers and product dev teams to marketing and tech departments to the table early in the process.
2. Go to market with impact.
When everyone is on the same page, your message will be stronger, your creative output better, your channel marketing more purposeful, and your content production more efficient. In fact, with just one content creation activity, we can produce assets that many different teams can use ALL YEAR.
3. Deliver a consistent customer experience.
Channel inconsistency is a huge problem, especially if you sell through online marketplaces. Seasonal Planning ensures all content originates from the same idea, so that everything your customers see, no matter how they engage or where they interact with the brand, feels familiar—yet fresh.
4. Support all-day, everyday promotions PLUS product launches.
You know you're going to run promotions for major holidays and shopping days—that's a given. But within a calendar year, you're also going to launch a few products, most of which will have a lot riding on them. Integrating all these activities is what Seasonal Planning does best, by generating a master calendar that gives you a big-picture view. No priority left behind.

Retail Seasonal Planning in Practice
If this sounds appealing, wait until you hear about the tangible assets that come from Seasonal Planning.
1. Seasonal Calendar. We can start with one campaign, one quarter, or one year. Expect an utterly comprehensive plan that accounts for promotions, seasons, holidays, unique-to-you events, and more across all channels, with plenty of wiggle room to respond to any challenges or opportunities that arise.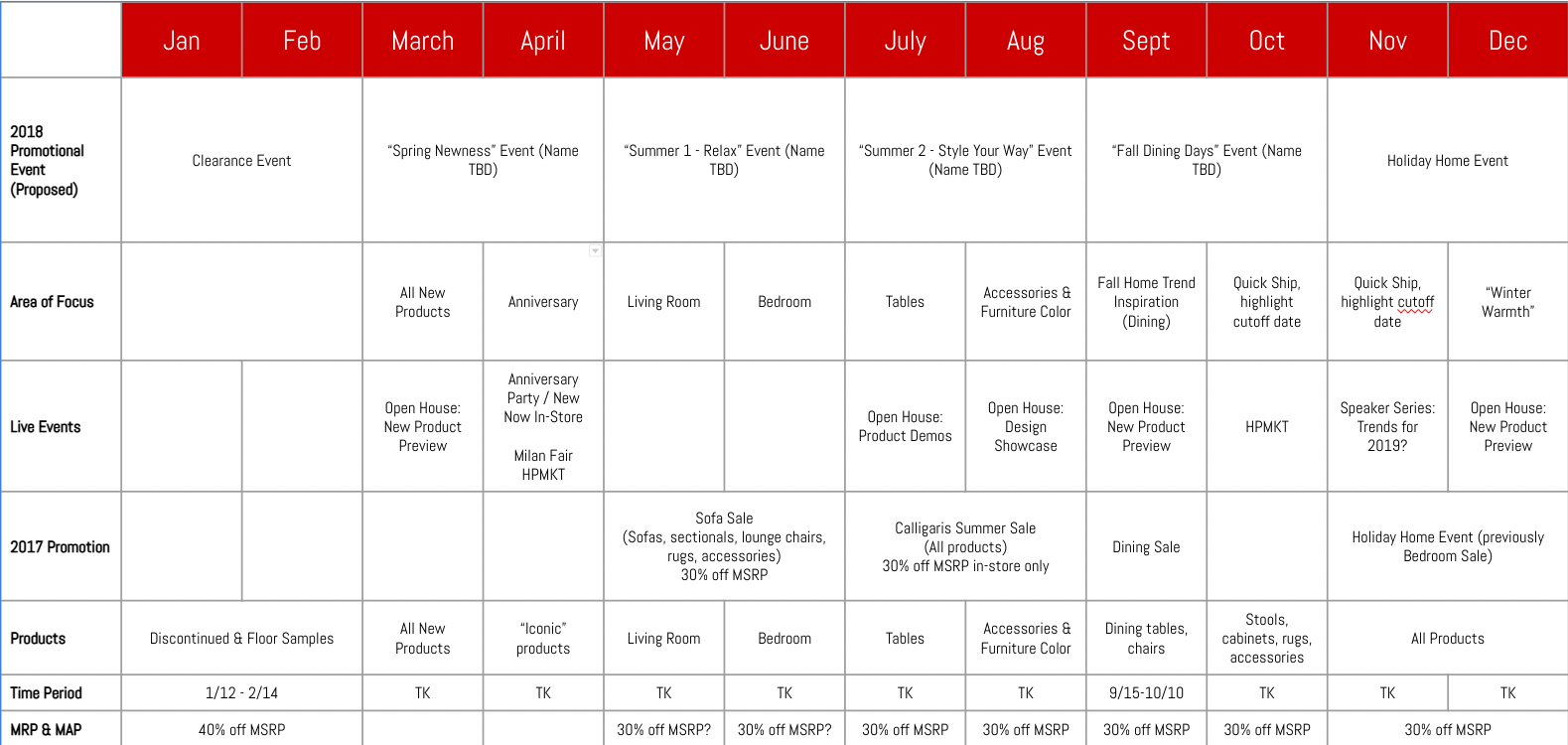 Image caption: Here's a sample Seasonal Calendar. Yours will look different, but be just as detailed (maybe more so).
2. Original Creative Concepts. We are a content company, after all. Our ideas will be disruptive, customer-first, and executable for any vendor partners. And you'll get to approve the direction well before any content is produced.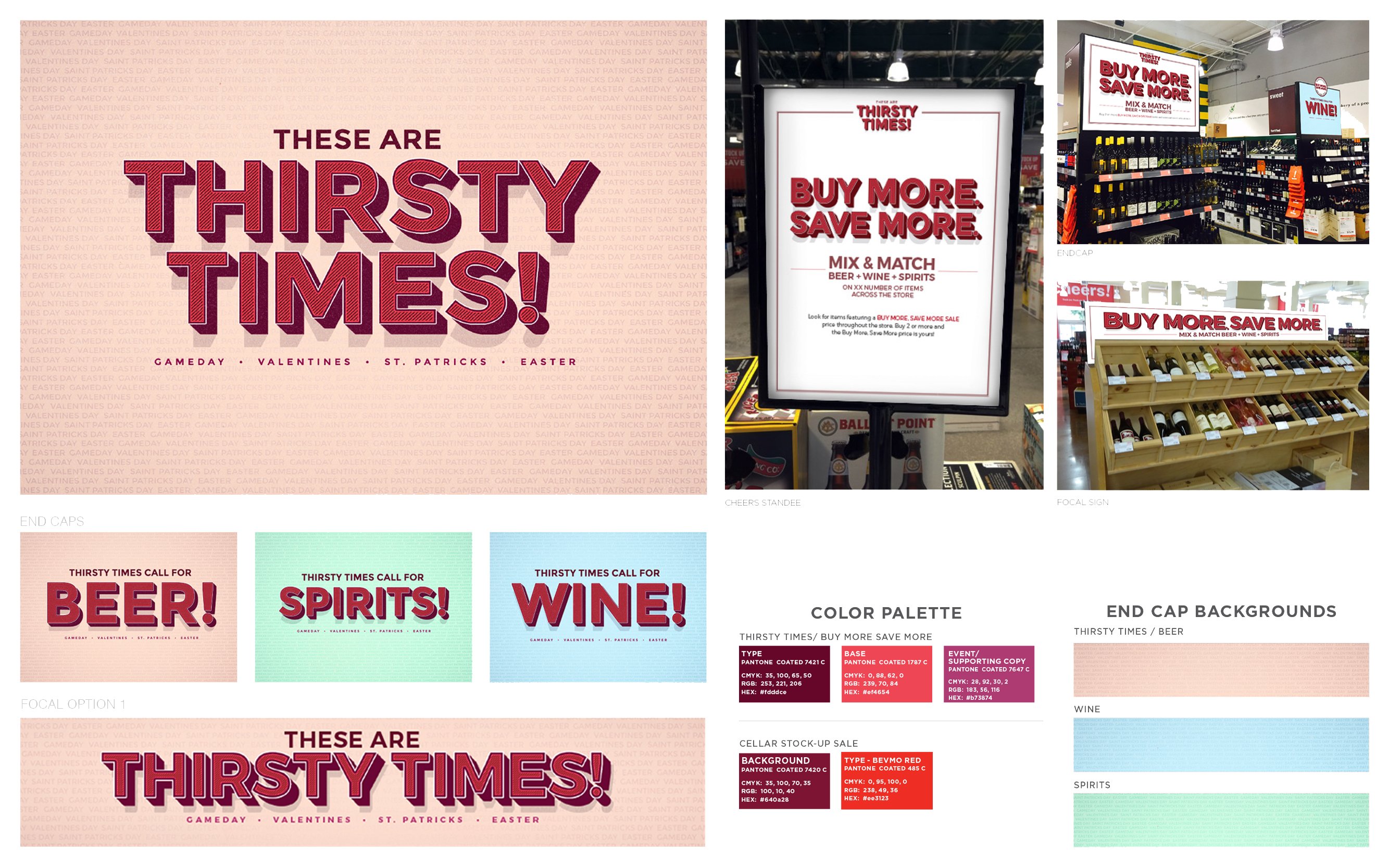 Image caption: Campaign work for BevMo, a West Coast beverage company. We developed one creative style guide to lead a year's worth of assets.
3. Content Art Direction Plan. Four words: save time and money. Just ONE content creation activity can net hundreds of assets (true story: from a single 3-week shoot, we produced over 300 assets for the back-to-college campaign of a major home goods retailer).
Is Seasonal Planning For You?

If you're a retailer or brand that sells directly to consumers, then Seasonal Planning is for you. It's designed to help lessen dependence on traditional brick-and-mortar sales (the pandemic forced us to reckon with how tenuous those sales can be) and drive success in ecomm environments. And it's just plain smart—and nearly painless—from your standpoint. Every single marketing activity, memorialized in one central place, with content to support it all? It's at least worth a call to learn more, don't you think?
I mean, Christmas is only 6 months away.
Kreber Has The Expertise You Need
With more than 100 years of experience, we've built a reputation for our hard work and dedication to delivering creative ideas and positive outcomes for retail and B2B clients. As an independent content marketing agency with a history of thinking ahead, we create and grow opportunities that allow our partners to thrive. We take pride in our mission to Think, Create, and Deliver compelling content that's visually stunning, innovative, and purpose-driven within the creative market. We use our century's worth of industry knowledge to help our clients save time and money, execute successful campaigns, utilize technology, and handle the strategy, planning, creation, management, and distribution of advertising and marketing content. From print and web content marketing to social media content marketing and everything in between, we're the advertising agency of choice to bring any vision to life.