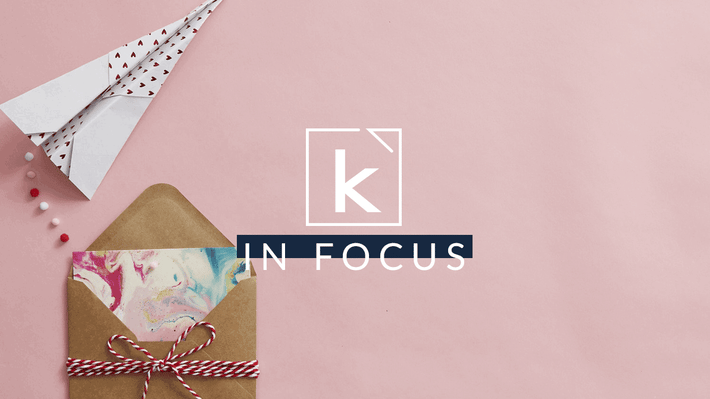 Animation is one of the most compelling ways to tell a visual story.
When you think about animation, what comes to mind? Is it a cartoon, or perhaps a Pixar film? It's common for animation to be thought of in its bigger, motion-picture style—but in marketing terms, animation is more compact and has become a go-to method of communicating with customers.
Did you know that animation predates film altogether? The earliest forms of animation were used by the ancient Greeks, who used a series of visuals to tell a story or communicate with others. The first animated motion picture was, according to film experts, Émile Cohl's Fantasmagorie in 1908, while the first full-length animated movie was Snow White and the Seven Dwarfs, released by Walt Disney in 1937.
Animation has a long, storied history in the movie industry, but in recent years, marketers have turned to this tactic in order to effectively sell customers on products and services.
There are several reasons (which we'll dive deeper into), but chief among them is the ability to take complex information—or simply, a lot of information—and package it in an easy-to-understand format that everyone can digest. Whether it's a GIF, short video, or stop-motion, animation helps you get the most out of your product marketing.
If you want to engage customers, educate them, and ultimately convert, animation is something to strongly consider.
The "Why" Behind Using Animation in Your Marketing
Experts forecasted more than 2 billion online shoppers worldwide in 2021—more than 25% of the global population. Nearly three-quarters of Americans (69%) identify as online shoppers and 47% made their first online purchase through Amazon.
While those are large numbers, they tell us a couple of things: one, there's an incredible amount of desire and demand. Second, there's an equally impressive number of products and services available for purchase; Amazon alone sells more than 12 million products.
That's a lot of information for customers to sort through, and no two products are exactly alike. What makes one different from a similar product, or what makes it better than the rest?
Animation Is a Versatile, Problem-Solving Format
Your job as a marketer is to make your product stand out and be the unquestioned No. 1 option for a motivated buyer.
This is where animation does a lot of important work.
When you need to showcase your product or service in an engaging way, animation is a great option—and it's versatile, too. Not only can you use animation to amp up a product page on Amazon or another ecommerce platform, but also that same asset can be featured on social media, YouTube, your website, or digital advertising.
Here are five reasons to believe in animation as a go-to marketing tool for your business.
1. Show complex information in an easy-to-understand format
Video animation can help simplify complex information for viewers. This is a useful strategy whether you're trying to attract new customers or sell products to existing ones. If your product has several key features, animation can break them down and make each easily digestible (and tell a cohesive story that a block of text or bullet points can't).
Here are a few examples from recent client work that illustrate what we mean.
Melting Pot Sizzle Reel
To showcase specific events happening at Melting Pot restaurants nationwide, we laid the information out on an animated U.S. map to give the locations added context.
Elkay Avado Faucet
While this is a sophisticated faucet, operating it can be confusing (especially if a customer isn't familiar with it). By pairing simple text animations with video footage of the faucet's operation, we made something that was complex much easier to understand.
2. Animation is easier to capture than traditional video
Why? Because a variety of image types can be animated. Whether it's still footage, product shots, packaging shots, text…all of these can be included in one animation. Once it's captured, it can be used across a variety of marketing channels to make the content more accessible no matter where someone is shopping.
Here's how we used animation to capitalize on unique opportunities for a couple of Kreber clients.
Club Car Lithium Ion Battery
How do you capture intricate details of a fancy battery while making it entertaining or engaging for a consumer? By using CGI technology, we made an important sequence in a product video eye-catching and represented the lithium ion battery in a completely unique way.
Mansfield Nyren Toilet Product Launch
Using a light-hearted illustration style, we were able to make things like temperature changes and wind (not easily conveyed in a traditional video) visually interesting.
3. You can create budget-conscious content
If you want to use video animation in your marketing efforts, it's important to keep costs in mind. Make sure that your animations are affordable to produce, so that you can maximize the impact of your message without breaking the bank. Photoshoots are expensive, but what if you could repurpose or repackage the assets for future use—long after they're used in print or traditional forms of advertising? Animation can do that.
When you have a folder of assets and strict budgets, leveraging photography to create stop-motion animation can be an effective way to save on production costs and have more content to use down the road. Stop-motion animation can make your social content feel less static, create a more engaging experience for your customers, and help you stand out from the competition.
HON Workwall Product Launch Video
Traditional videos can be expensive and time-consuming. To work within our client's budget and deliver a quality video, we used stop-motion animation for the entire piece of content.
Melting Pot's "To-Go" Campaign
Using stop-motion animation, we made social content for this campaign feel less static and delivered a unique, creative solution well within our client's budget.
4. You can create memorable experiences for customers
One notable advantage of using video animation in your marketing is that it can create memorable experiences for your audience. By creating engaging content, you encourage customers to share it with their friends and followers, furthering its reach and hopefully persuading some of them to buy your product or service too.
If it's engaging and/or memorable, chances are the customer will recall it later, creating an opportunity for them to come back to your brand. This is also a subtle way of telling the customer that you have their back; people like to buy from brands they trust and brands that make things easy to understand. Animation does that.
5. Your visual storytelling is enhanced by animation
Animation can help you tell a story in a way that is both visually appealing and easy to understand. By using animation in your marketing content, you're creating a more enjoyable experience for the consumer—it's something they want to talk about.
As you build out your product marketing strategy, consider implementing animation to make customers feel more engaged (and more comfortable)—and move them closer to a buying decision.
HON Ignition Product Launch Video
To show how this office chair would be used in both home office and traditional office settings, we captured the talent in the same position, but with two different backgrounds.
By doing so, we were able to create split-screen content and "swipe" back and forth between each environment throughout the video.
Kreber Has The Expertise You Need
With more than 100 years of experience, we've built a reputation for our hard work and dedication to delivering creative ideas and positive outcomes for retail and B2B clients. As an independent content marketing agency with a history of thinking ahead, we create and grow opportunities that allow our partners to thrive. We take pride in our mission to Think, Create, and Deliver compelling content that's visually stunning, innovative, and purpose-driven within the creative market. We use our century's worth of industry knowledge to help our clients save time and money, execute successful campaigns, utilize technology, and handle the strategy, planning, creation, management, and distribution of advertising and marketing content. From print and web content marketing to social media content marketing and everything in between, we're the advertising agency of choice to bring any vision to life.