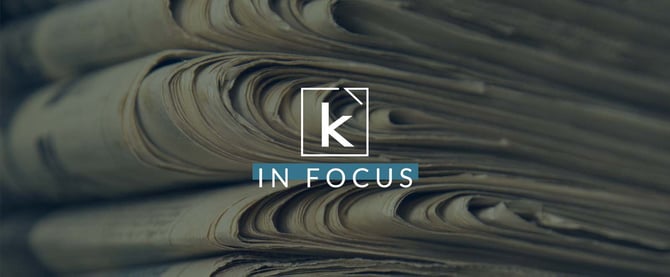 With a 100+ year history of thinking ahead, Kreber has been around for the good, the bad, and the pretty. As industry trends came and went, we continued to evolve, learned important lessons, and persevered—building our capabilities along the way. In that time, we've mastered our content marketing services to provide brands with more than a century's worth of inspiration.
But, have you ever wondered where it all started? Where did content marketing begin?
If this were the game of Jeopardy, you'd come across the question: In what year was the phrase "content marketing" born? Well, the answer is 1996 (I know, crazy right?) at a discussion for journalists at the American Society for Newspaper Editors. But, little did anyone know, that the use of that term, on that day, during that discussion, would be the spark to ignite one of the most important terms of present-day marketing.
We're Going Back, Back to Farming, Farming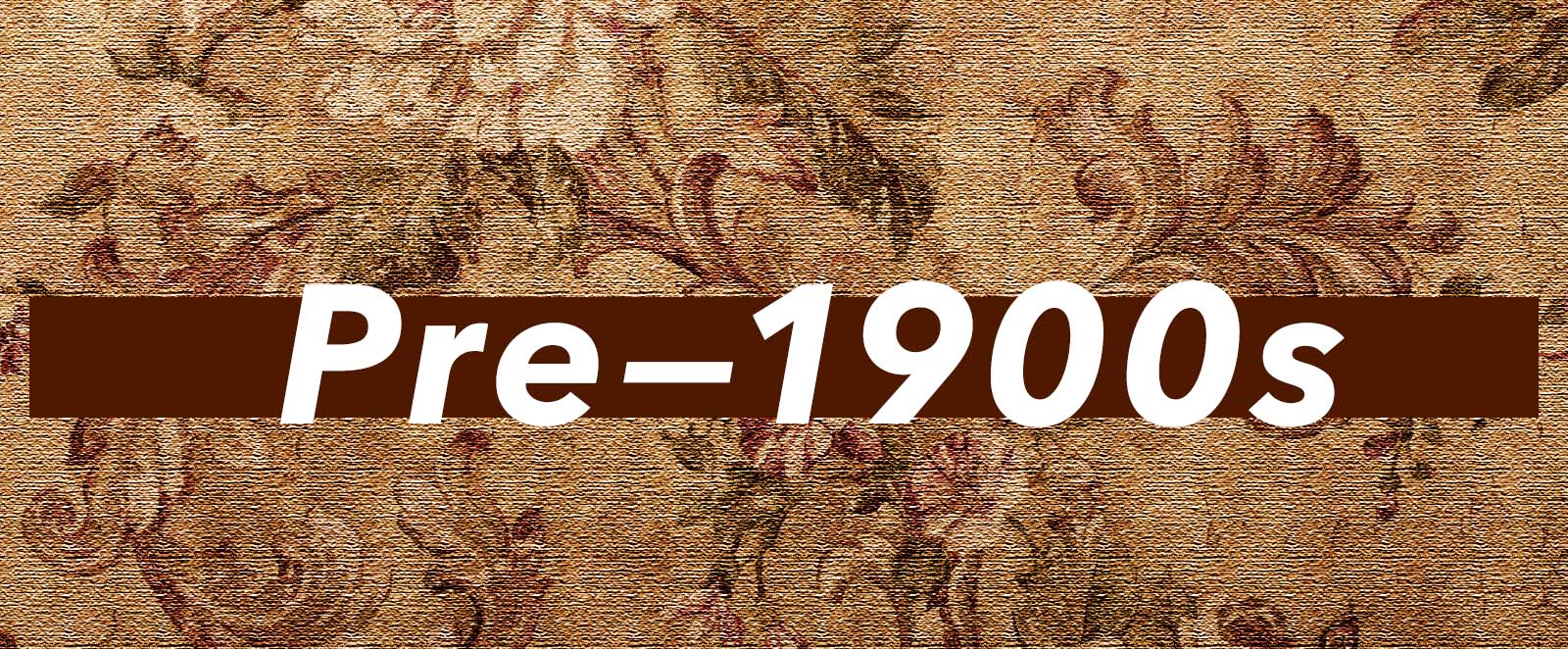 Let's take it back to the beginning. Of course, advertising has been around for a long time… but nothing we would truly consider "content" until the 19th century with the quarterly publication of John Deere's magazine, The Furrow, in the late 1890s.
A revolution for its time, The Furrow's pages were different. Instead of pushing products with the typical "catalog" template, it contained tips, articles, and advertisements that were catered toward its reader demographic.
Reaching its peak in 1912 with approximately 4 million readers, it's still running strong with nearly 2 million subscribers today! Essentially, The Furrow changed the game when it came to bridging the gap between businesses and consumers, allowing for a more open line of communication and transparency, which, in turn, helped increase John Deere's brand loyalty—proven still to this day.
The Michelin Star Goes To…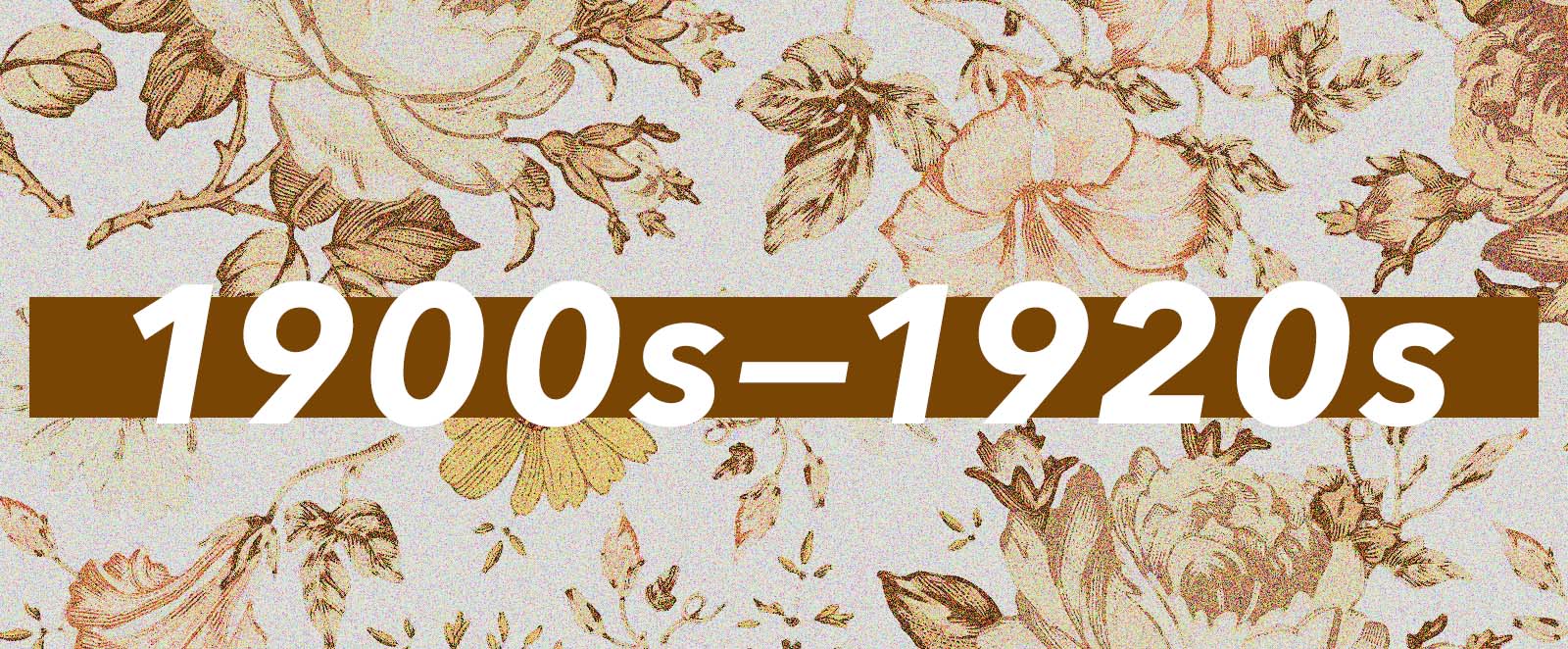 Picture 1900. As society welcomed the turn of the century, the French tire company, Michelin, published its 400-page book, aptly titled The Michelin Guide. In true content marketing style, this book featured helpful information for people in relation to their use of tires—travel tips, must-visit restaurants, auto maintenance, and the like. With the intention to "guide" consumers, the more people drove, the sooner they'd need to replace their tires. With the book's extreme success came the debut of a rating system known as "Michelin stars." Recognized for its popular use in the culinary industry, the more stars an establishment has, the more prestige it holds. Worldwide, only the best-of-the-best can claim this distinction.
The early 1900s were a time of growth in the world of consumer publication. Brands had their first real opportunity to connect on a different—more catered—level with their audience. The use of targeted advertising was on the rise, closing the metaphorical gap between consumers and brands.
Hello, JELL-O!
Known today as "America's favorite dessert," JELL-O's success story derives from its historic ability to successfully advertise by thinking ahead and trying new tactics. In order to reach the American home, the brand expanded its salesforce from horse-drawn canvassing to pictures, billboards, and targeted ads across the country.
Aiming to expand its customer base, in 1904, JELL-O began to purchase ads and distribute recipes and samples of its delicious fruity gelatin. After purchasing a 3-inch ad for $336 in the oh-so-popular Ladies Home Journal, JELL-O began to jiggle its way off grocery shelves. The brand's ads often featured recipes and were colorful and approachable, something every turn-of-the-century housewife could relate to.
Radio Makes Waves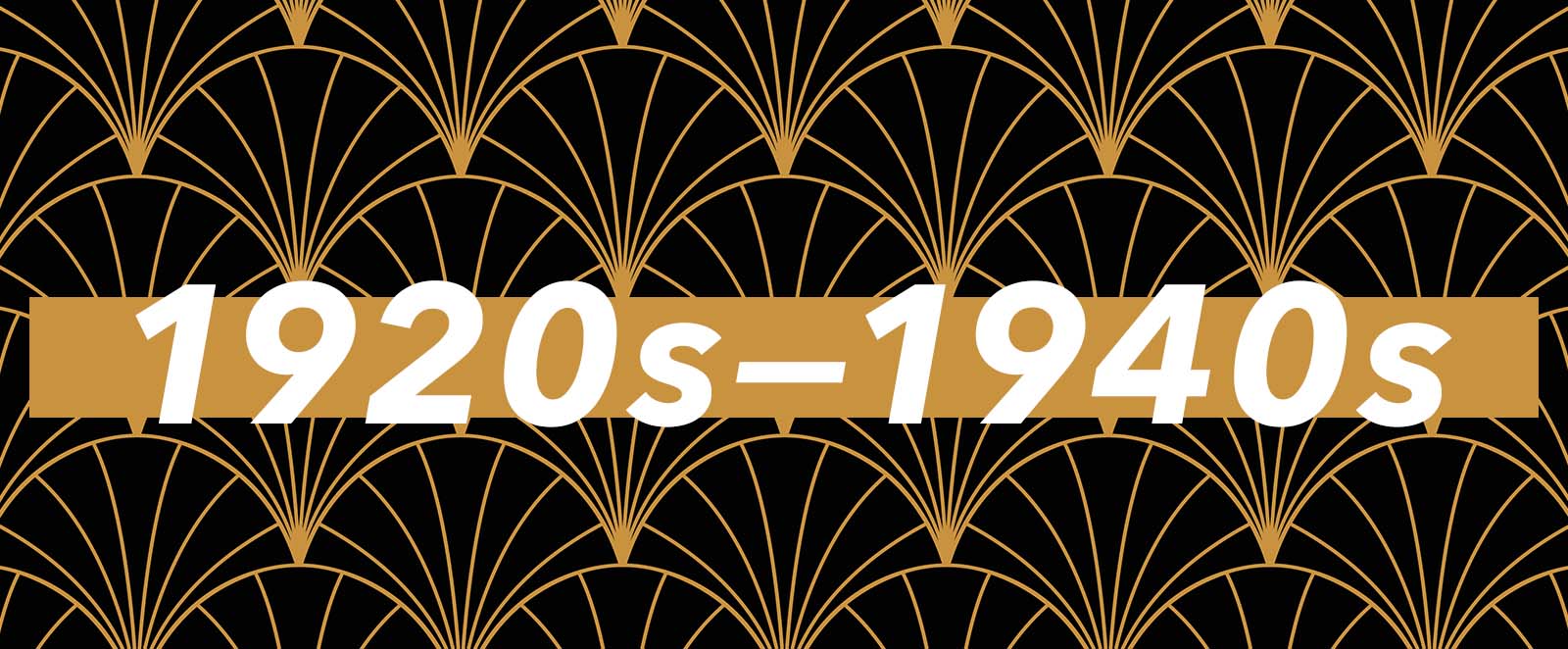 More than just entertainment, radio provided the public with advertisements, information, and news—which grew in popularity in the late 1920s and early 1930s. During the Golden Age of Radio, approximately 60% of America's households owned one, which opened the door to an affordable form of advertising. Among the many benefits to radio, one crucial advantage was that listeners only had to do just that—listen. They didn't need to purchase something or sit down and flip through pages; no action was required on the listener's part other than powering on the radio and tuning to their favorite station. From jingles to ditties, consumers were introduced to a variety of brands and products, including one of the largest content marketing campaigns of that era from Sears-Roebuck and Co.
In 1924, the company commonly referred to as just "Sears" purchased its very own airtime with the intent to broadcast helpful information to those in the farming community. With the campaign's large success rate, Sears made an impressive marketing move: to create a radio station of its own. Aptly named WLS (World's Largest Store), the station provided listeners with more than just tips and tricks, it entertained with comedy and music—anything to capture the audience's attention.
Soap Operas of Years Past
A few years later in 1933, the consumer goods corporation Procter & Gamble made the genius move of sponsoring a radio drama with one of its newest soap products. The program hit the airwaves during the workday, with the intention to promote soap to housewives who were looking for the latest and greatest cleaning product. And just like that, the term "soap opera" had been coined.
Cereal-ously Creative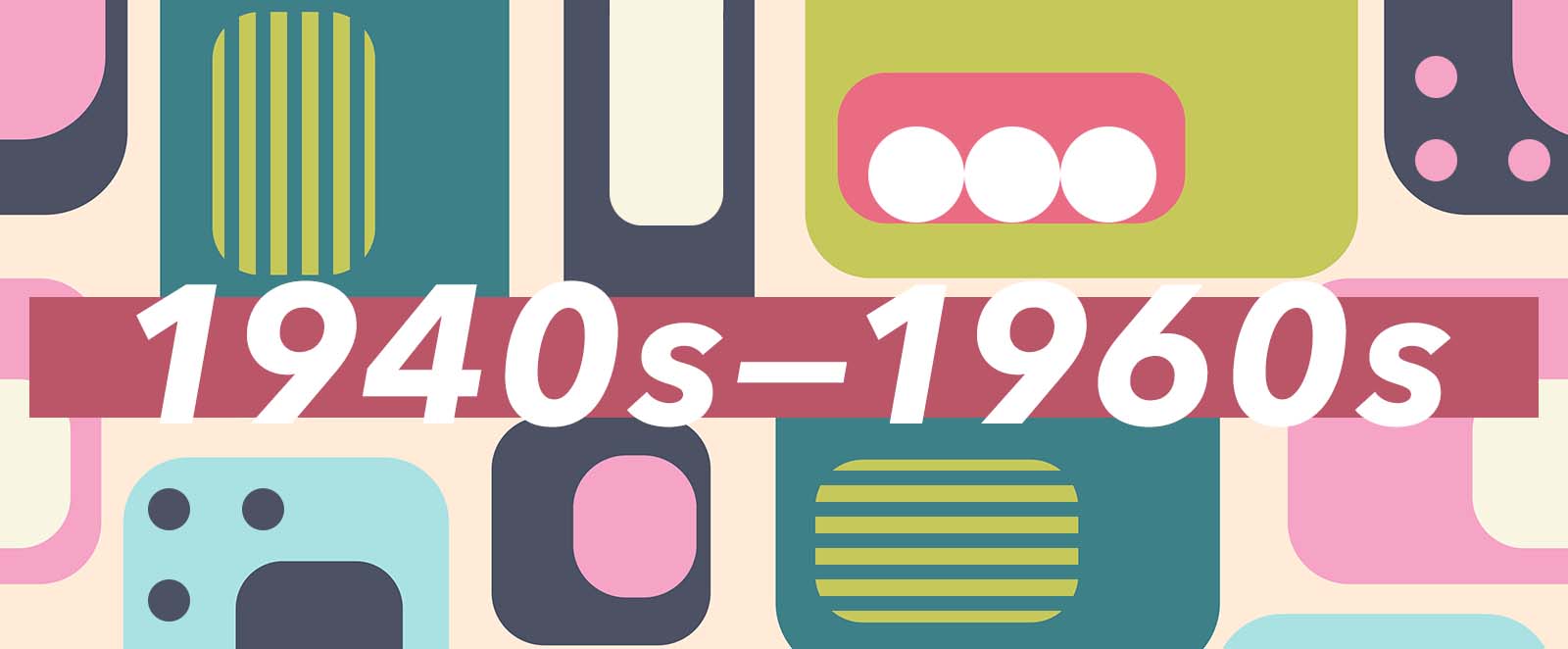 With the overwhelming amount of WWII propaganda, the content marketing industry experienced a period of decline. But, while most brands took a backseat, one product became more popular than ever: kid-friendly cereal.
Perhaps intended to give children (and parents!) something friendly and uplifting to look at, Tony the Tiger and Trix Rabbit entered the scene. These colorful mascots trudged their way through the somber war coverage and helped propel the popularity of cereal into the breakfast realm. Cereal brands also began to include special prizes like mail-in rebates and trinkets (introduced in later years) buried within the contents of the box. With the intention of promoting sales and brand recognition, families became brand loyal and parents were also offered a cost-effective and convenient way to feed their children.
Channel Surfing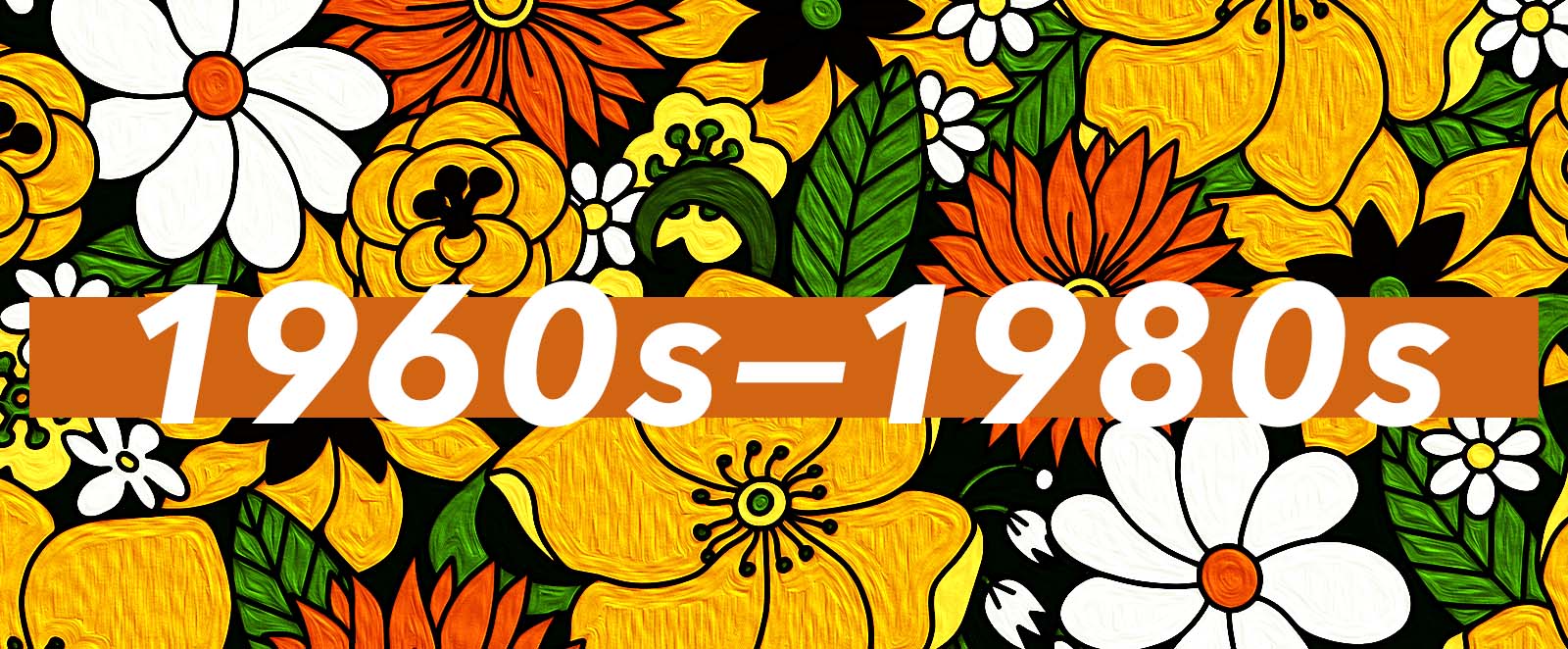 Enter: multi-channel marketing—literally. During this time period, most Americans had a television in their home. Still a super valuable marketing strategy to this day, TV advertising offered a way to marry audio and visual content in ways never seen before.
Before spilling roughly 11 million gallons of crude oil into Alaska's pristine Prince William Sound in 1989, the oil and gas company Exxon made history for other reasons. In the early 1960s, Exxon initiated one of the best multi-channel marketing campaigns of its time. With the launch of the brand's slogan "put a tiger in your tank," Exxon made the forward-thinking decision to promote the slogan across multiple platforms: TV, radio, and print. By doing this, Exxon became a household name and began selling tiger-themed accessories for its brand-loyal customers.
Playful Creations

Even though the first notable Marvel comic books from the Golden Age were published in 1939, brands like Marvel and DC took their heroes to new heights in the 1980s. They created content from well-loved action heroes such as G.I. Joe and Spider-Man, which propelled a connection with young children by bringing their favorite characters to life.
In 1987, LEGO® took hold of imaginations nationwide with the debut of its magazine Brick Kicks. By filling its pages with games, comics, products, pricing, and more, LEGO essentially built its own metaphorical bridge between its brand and its consumers.
As personal at-home computers became commonplace in the 1980s, content marketing began to change on a faster scale than ever before. With the creation of the Internet and World Wide Web, virtual roads were being constructed at a record pace. By way of email and websites, companies were able to foster brand awareness to their customer base and beyond.
With the launch of Google in 1998, cyber culture had officially been introduced to the world. To put it into perspective, Google had developed a digital tumbleweed that would continue to roll into the new millennium.
The Future Has Arrived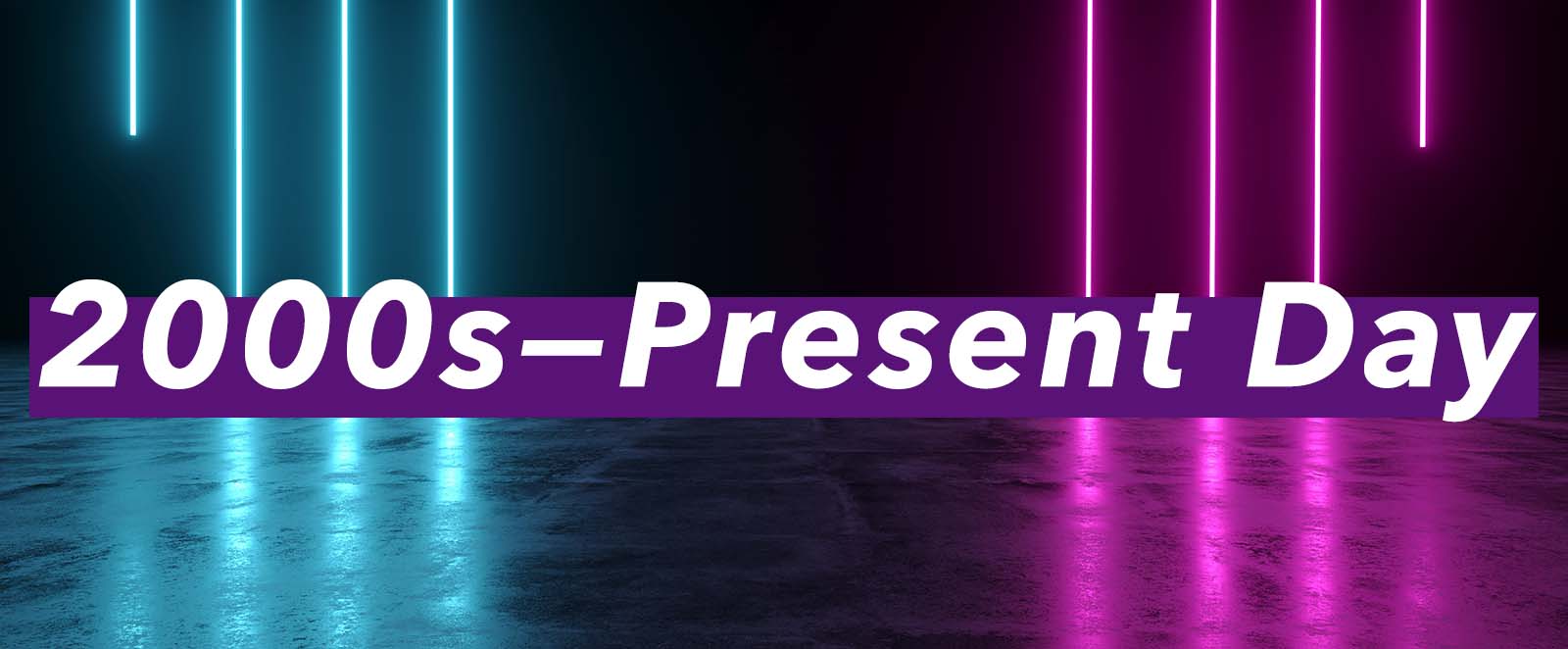 The turn of the century presented the world with a universe of online content marketing propelled by technology. From multi-channel marketing to the introduction of social media and search engine optimization, there are now infinite ways for a brand to reach its audience.
In the early 2000s, smartphones became smarter than ever as they integrated the Internet with phone capabilities for the first time. With the ability to send email back and forth and access the 3G network, content was exchanging hands at a rapid pace. As mobile phones evolved and quickly became a necessity, everyone who had one was unknowingly equipped with the tools to create content at their fingertips.
As cell phone ownership increased in the early 2000s, a digital content wildfire was spreading out of control. With the integration of Google's SEO becoming more relevant as each year passed, brands discovered that promoting their product by way of blogs, reports, videos, social, websites, and the like provided an opportunity to get their name out to the masses.
While digital content marketing and design can be a science, there's a never-ending stream of software and support to help make a brand's digital presence everything it could possibly be. All that's needed is a touch of creativity, a vision, and the ambition to take creative content marketing to the next level.
Kreber Has Expertise in Content Creation
With more than 100 years of experience, we've built a reputation for our hard work and dedication to delivering creative ideas and positive outcomes for retail and B2B clients. As an independent content marketing agency with a history of thinking ahead, we create and grow opportunities that allow our partners to thrive. We take pride in our mission to Think, Create, and Deliver compelling content that's visually stunning, innovative, and purpose-driven within the creative market. We use our century's worth of industry knowledge to help our clients save time and money, execute successful campaigns, utilize technology, and handle the strategy, planning, creation, management, and distribution of advertising and marketing content. From print and web content marketing to social media content marketing and everything in between, we're the advertising agency of choice to bring any vision to life.