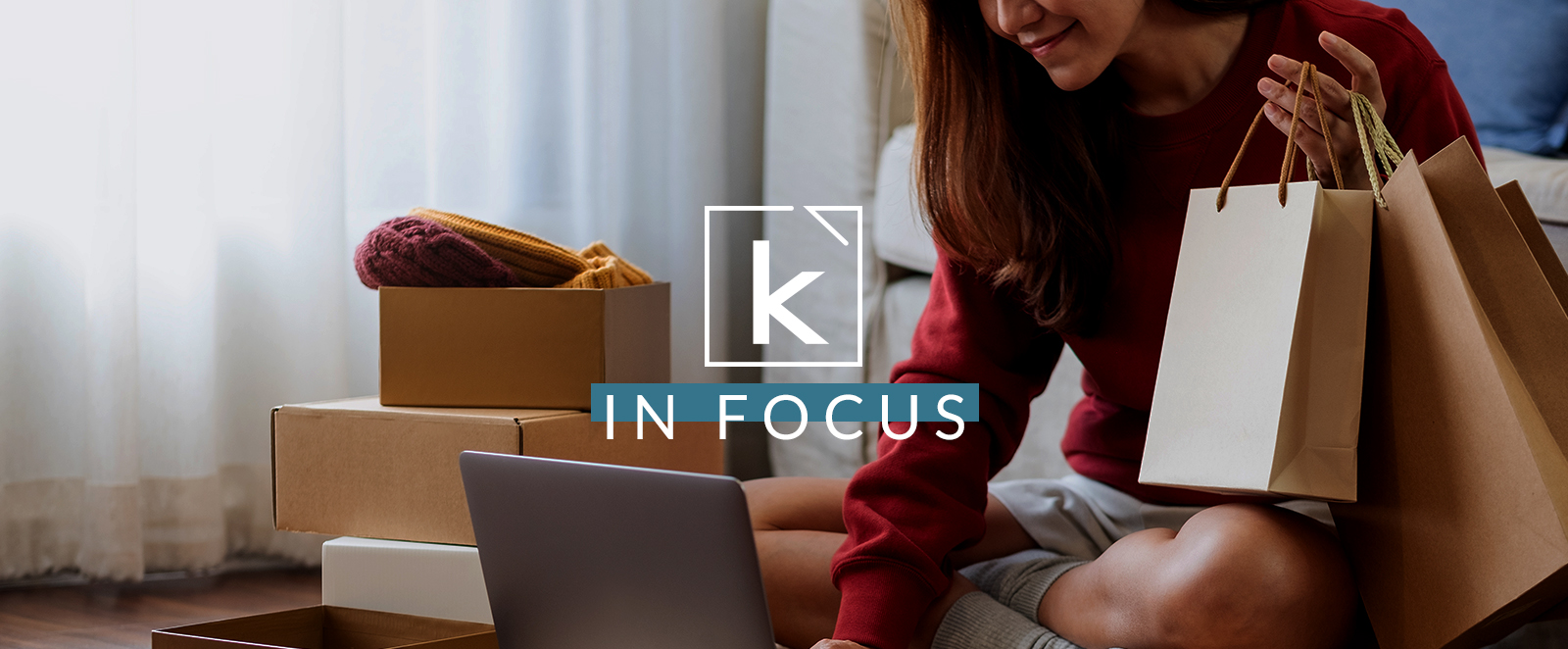 Take a look at your browser tabs right now.
Or, check your phone real quick.
Is there an open or unfinished shopping cart floating out there? Chances are there is, but don't worry—you're the rule, not the exception.
For years, marketers have struggled with getting customers across the checkout finish line. This isn't a new problem, per se, but there are creative solutions.
The truth is, we spend so much time figuring out how to best present the online shopping experience; everything from product detail pages, to alt images, to videos and more, that we can be guilty of losing the forest for the trees.
Baynard Institute found that nearly 7 in 10 shoppers abandoned a shopping cart online (when using desktop) and failed to complete the checkout process—a number that climbs as high as 86% on mobile. That's a lot of lost sales, but luckily there's a playbook to better position your business.
Why Do Customers Fail to Complete the Checkout Process?
There are several reasons, but a few stand out among the rest.
And with a bit of thought, you could probably figure out the big ones. After all, we've all purchased a thing or two online, especially in the last two years (*speaks from experience*).
Unclear or unexpected added costs
The No. 1 deterrent here is shipping. One of the most prevalent issues customers run into is not knowing shipping costs until the final stages of the checkout process, and if they're high (or in many cases, not free), the cart is likely abandoned.
Clunky, tedious checkout processes
This is another prominent customer complaint, and one that will quickly lead a shopper to bail. Checkout processes that are five or six steps, require an account registration, or ask a visitor to log in every time they're on your site—these are not ideal.
Oops! Just browsing right now
The overwhelming majority of online shoppers use the internet to do product research before buying. They will add products to an online order, gather information or search for comparative pricing, and return to finish the order down the road—typically wherever they find the best price.
How to Get More Customers to Convert and Buy Your Products Online
To help avoid some of these common pitfalls—and get more customers across the ecommerce finish line—try putting these four tips into practice when selling products online.
Source: Walmart.com
Tip #1: Commit to Total Transparency
It sounds like a no-brainer, but not enough retailers do it. Be upfront with the customer and, if possible, offer free shipping (or free shipping above a certain dollar amount threshold). That way, everyone is on the same page and you stand a better chance of securing the sale.
Tip #2: Short, Sweet, and Simple Seals the Deal
If it annoys you, it annoys your customers.
Keeping your checkout process straightforward and user-friendly is a major key to success. Make sure the process is laid out clearly; adding a progress bar in plain sight is a good way to build confidence with the customer.
Keep the administrative stuff (signup, logins, etc.) at the beginning of the checkout process. Adding unnecessary or inconvenient steps near the end will turn customers off.
Tip #3: Guest Checkout is Totally OK (and Beneficial to You)
Many customers simply want to make an order as a guest, so let them do it! You can capture their email upfront and still collect data that will help in remarketing efforts.
You'll make better use of their time (and yours), while also increasing your chances of a sale. Win-win.
Tip #4: Optimize Your Product Details
Customers visiting your ecommerce platforms for product research want an all-encompassing experience. You should leave no stone unturned in providing information. Depending on the platform, the term "enhanced product content" can involve different components, but at the very least, you should include:
Informational

product details

, in bullet form
Alt images (video is a plus for one of the images)
Pricing and shipping information
Related or companion products
If the customer doesn't need to go elsewhere, odds are they won't.
At Kreber, we're committed to being your best-in-class ecommerce partner. We've worked with some of the most prominent brands to deliver ecommerce experiences that not only get eyeballs, but also conversions.
Kreber Has The Expertise You Need
With more than 100 years of experience, we've built a reputation for our hard work and dedication to delivering creative ideas and positive outcomes for retail and B2B clients. As an independent content marketing agency with a history of thinking ahead, we create and grow opportunities that allow our partners to thrive. We take pride in our mission to Think, Create, and Deliver compelling content that's visually stunning, innovative, and purpose-driven within the creative market. We use our century's worth of industry knowledge to help our clients save time and money, execute successful campaigns, utilize technology, and handle the strategy, planning, creation, management, and distribution of advertising and marketing content. From print and web content marketing to social media content marketing and everything in between, we're the advertising agency of choice to bring any vision to life.