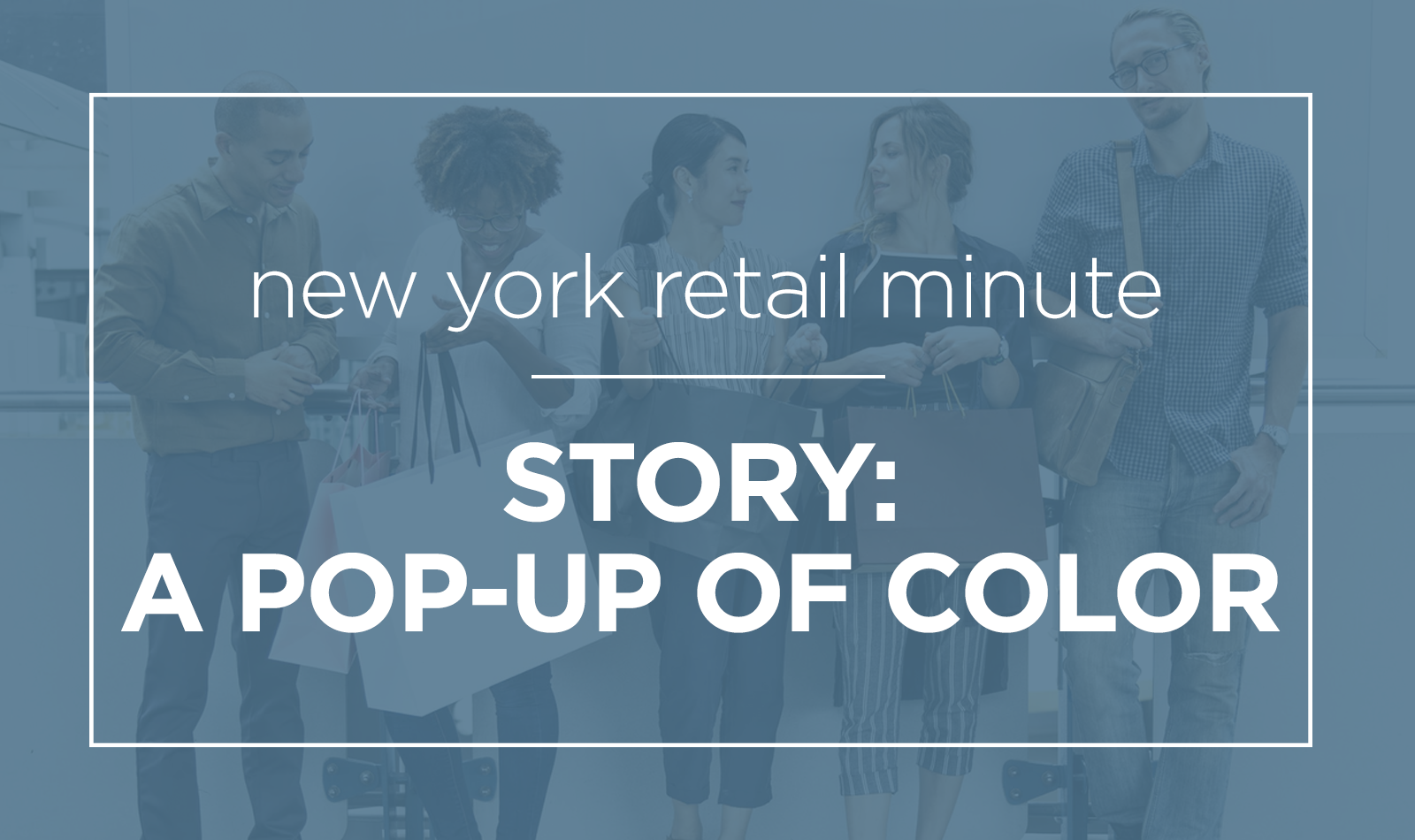 It may seem like retailers have limited options, if they want to succeed in today's wacky brick-and-mortar store environment.
They could go the "value" route and give customers crazy discounts 'til they're blue in the face. They could focus on one specific service (like delivery) and make the rest of the industry bend at its knees. Or they could start online, develop a following, and open a store (oops, sorry, "experience") once they get closer to cult-like status.
Maybe you do a pop-up in a busy part of town to test the waters and generate enthusiasm.
If you're Story, a new retail concept in NYC, you do something a little bit more creative. You take a handful of the best ideas out there, shake 'em around a little, and spread that -ish around like confetti.
The store is a walking, talking campaign event. Every couple of months, they launch a new theme, which then gets translated through the product selection. Sounds normal, right? But, here's the fun part: ALL of the product changes. And the entire store environment itself is redone, too, to match that month's or season's mission.
It's like a pop-up concept within an existing, all-day-everyday framework… or, yes, story!
Check it out. The theme right now at Story is Color.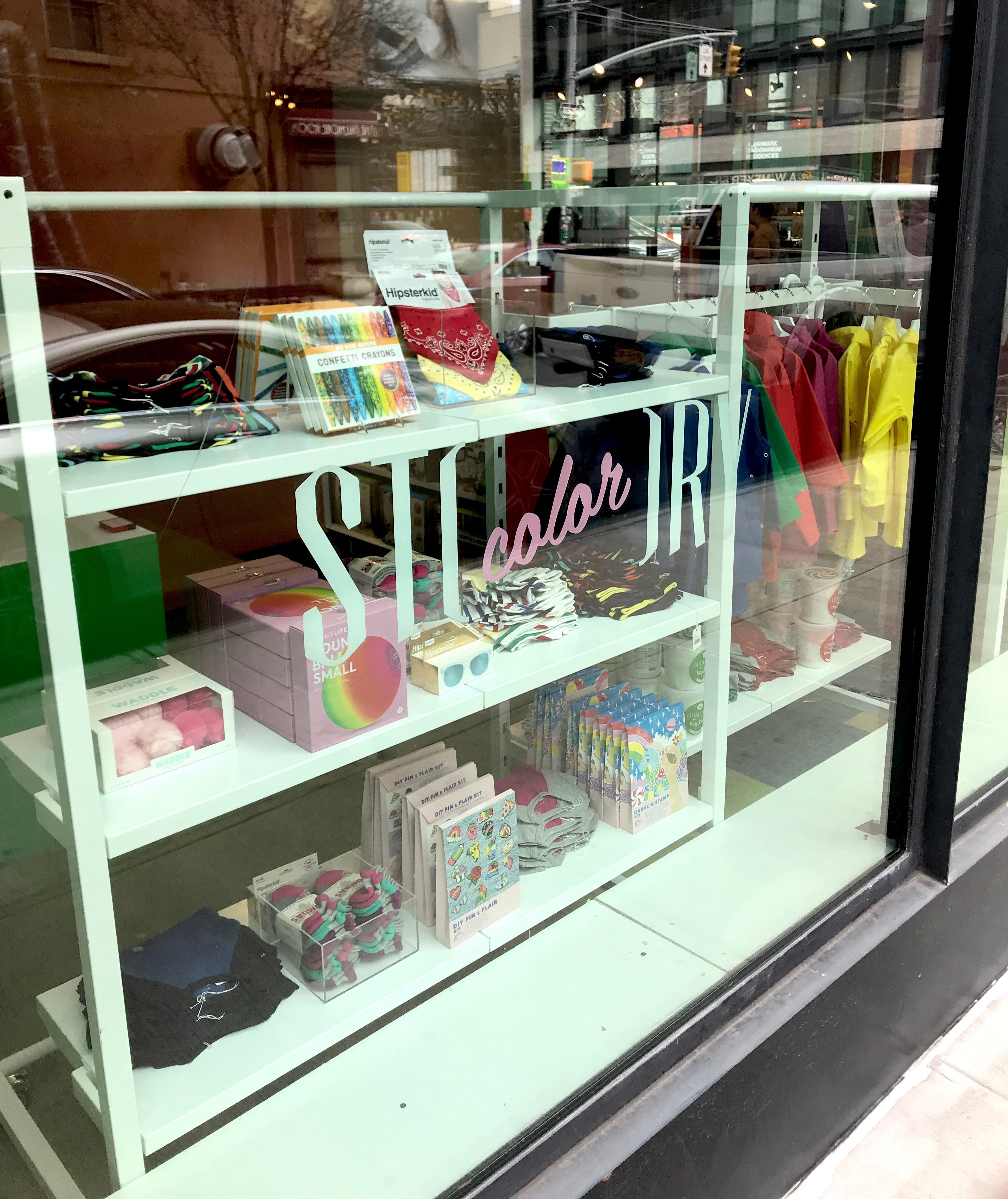 The logo, and essentially, the store's name itself (!) changes. (The brackets of the "O" open up to display whatever that theme's story is – see here for previous installations.)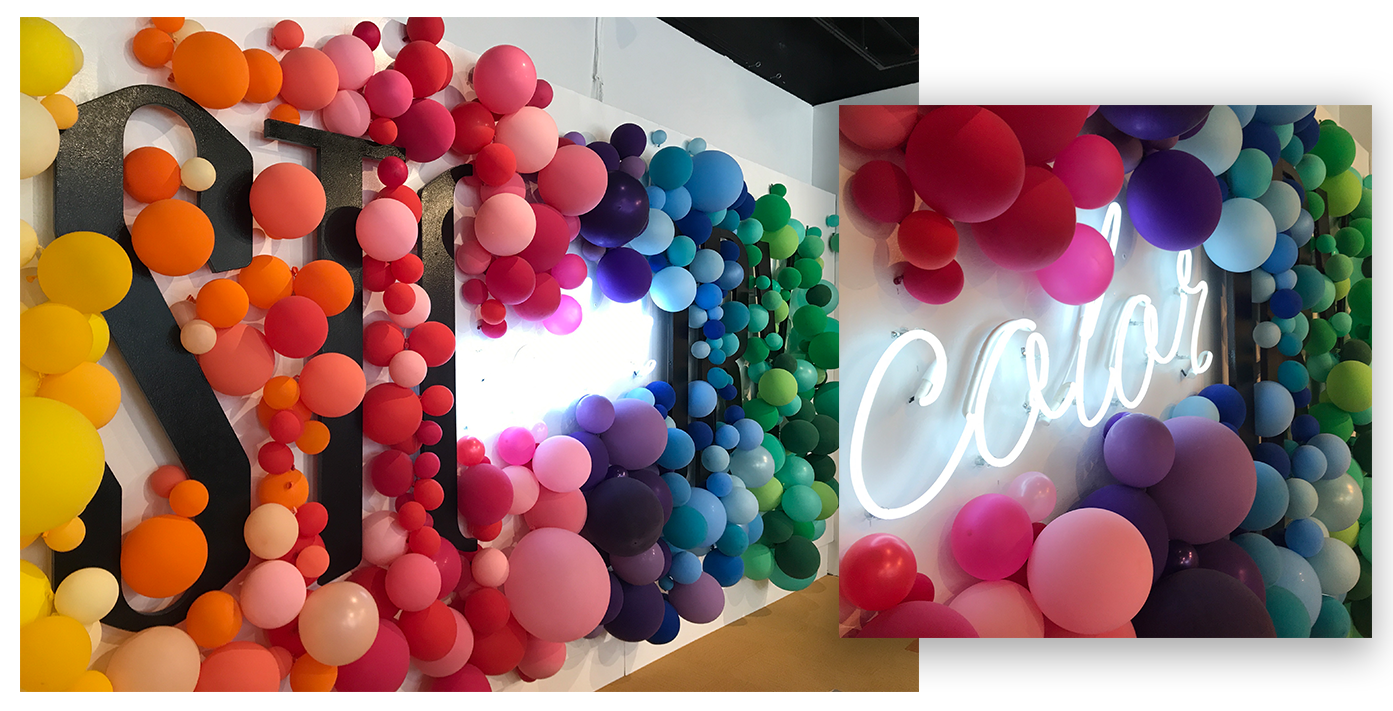 Inside, when you first walk in, you get a manifesto that lets you know all about the purpose and intention behind the current theme.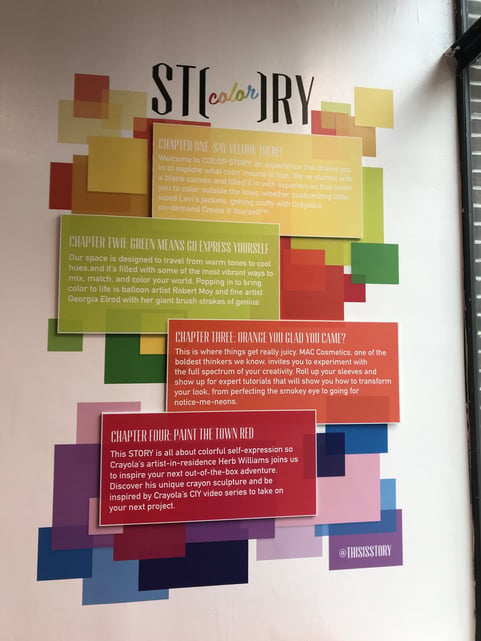 Feels like an art show, right? That's purposeful, too.
On the website, we learn that Story has its own story down pat: it has the POV of a magazine, it changes things like an art gallery, and it sells things (obvs) like a store.
Smart and interesting, right? It's founded by Rachel Shechtman, who (the website says) is a former brand consultant for Kraft, TOMS shoes, and Lincoln.
As you walk further into the store, the execution is delightfully simple: ranges of merchandise organized by color. It's like a lay-down shot in a magazine page comes to life: old-school yellow telephones hang out with notebooks on the "yellow" display; red nail polish hangs out with red notebooks and wallets in another area nearby.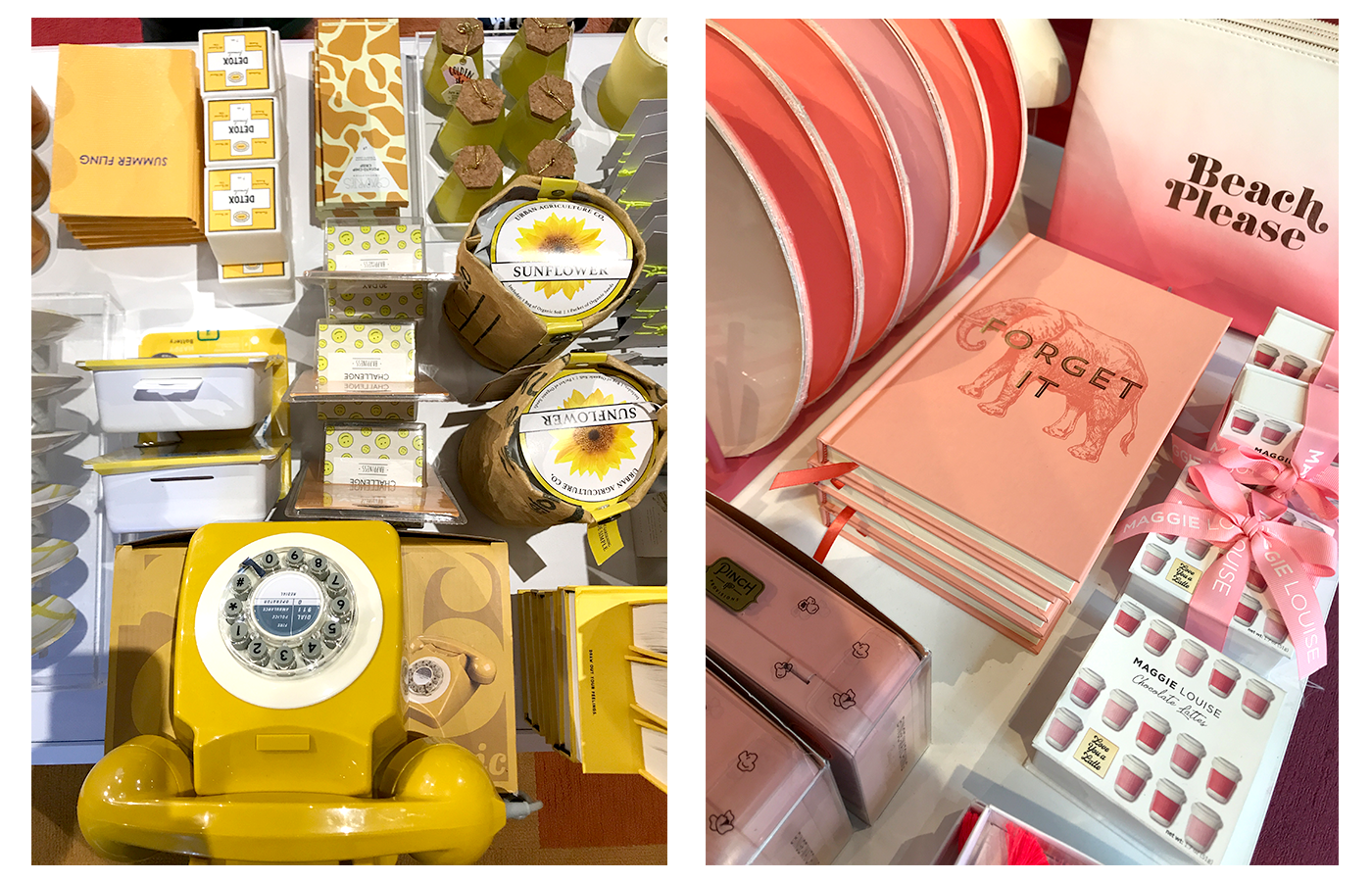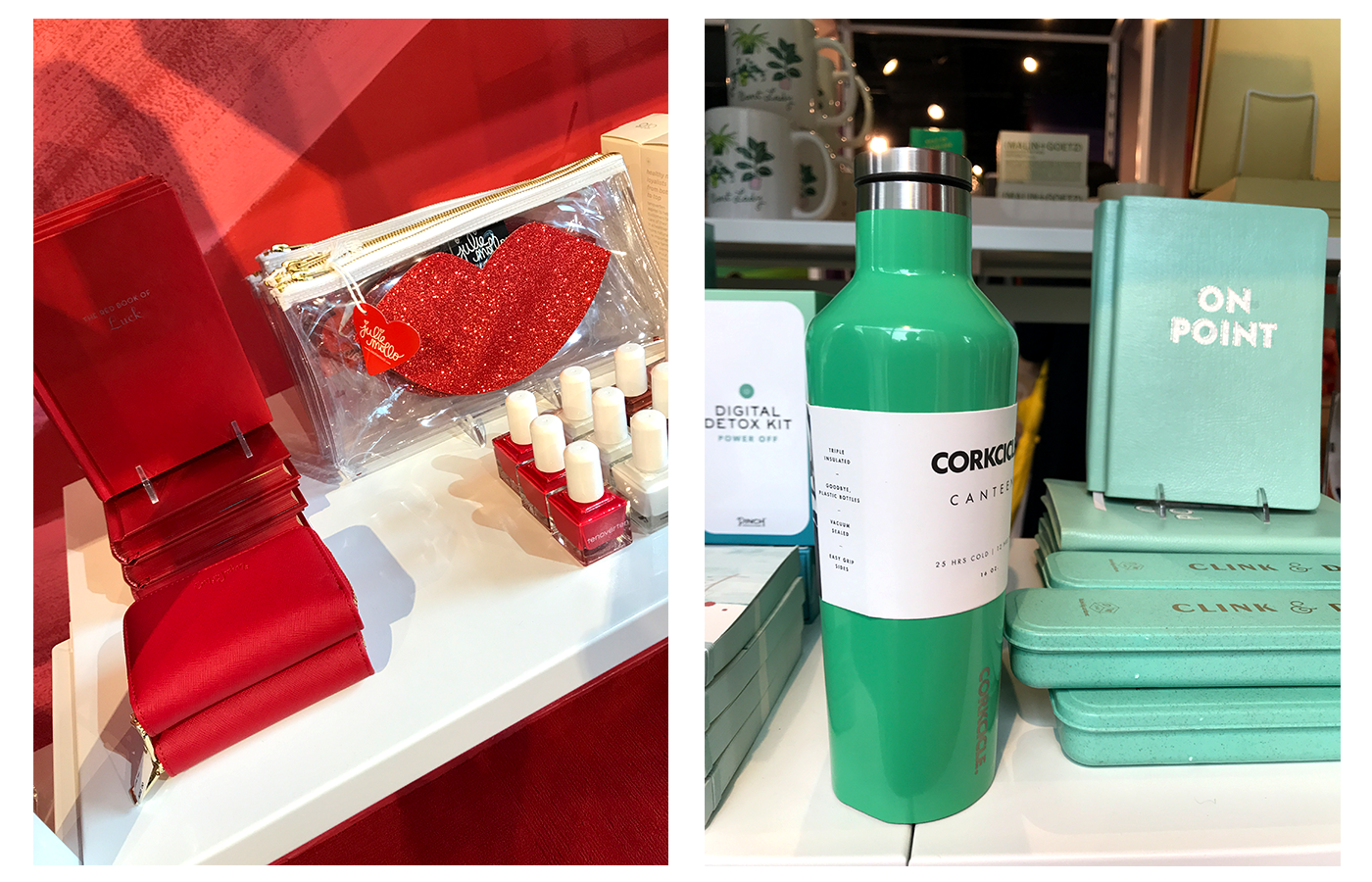 It's a fun way to discover new (maybe smaller) brands you might not be familiar with as a shopper. And we can't help but smile at the strategic, inherent sense of urgency that's baked into the concept as a whole: if you see something you like and wait to buy it, or dare wait for something to go on sale, not only will that product be gone…the entire store will be completely unrecognizable. New Story, who dis?
It's a delightful combination of smarts and sass, with endless options for expression. That's Story's story…and not only are we sticking with it, we hope bigger retailers and concepts can learn from its fresh approach, too.