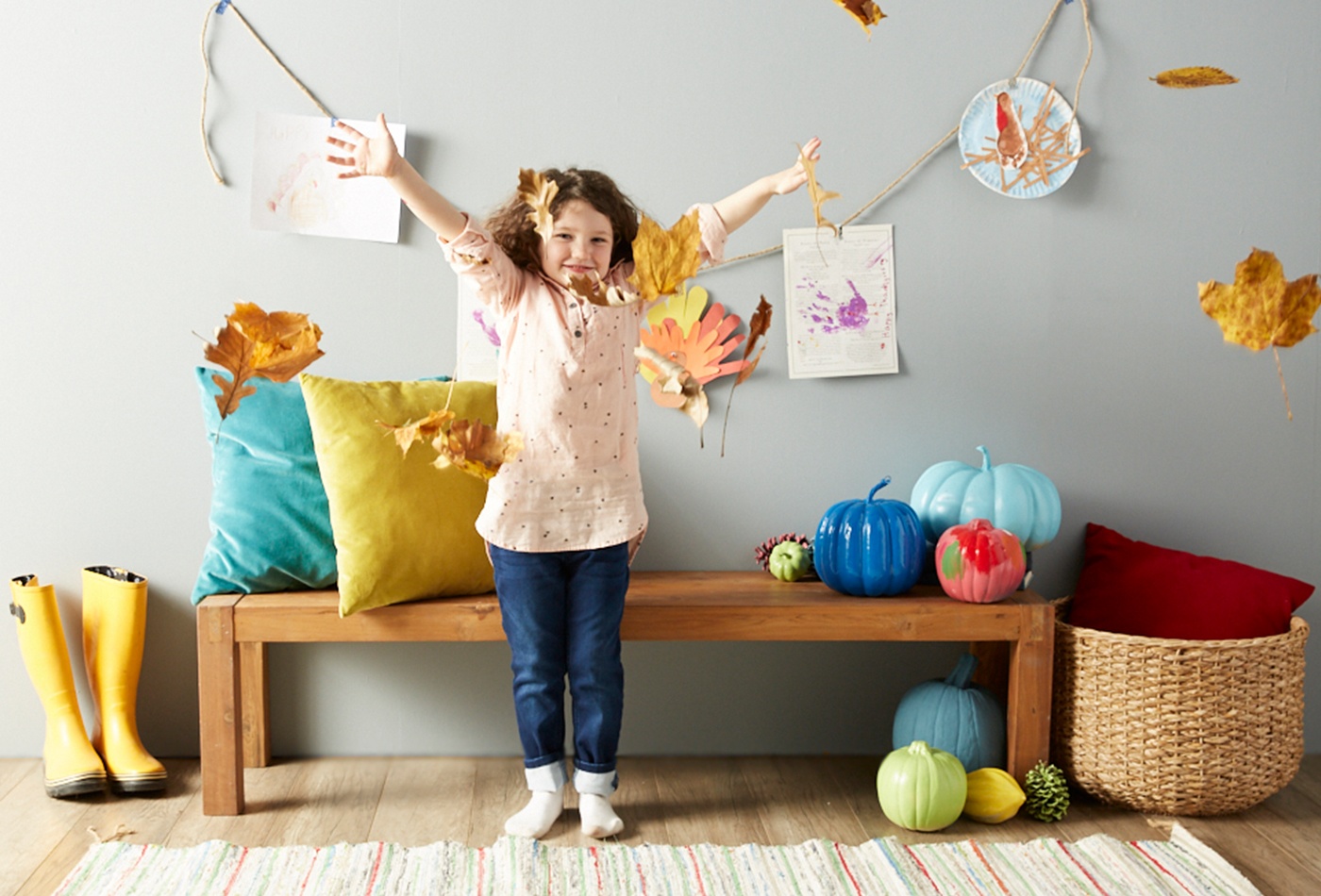 Want more authentic results from your photo shoot? There's a secret to creating more intentional photography, and it has nothing to do with how you plan or produce the actual shoot (that's logistics—which is an art in and of itself).
The secret is understanding. Understanding your customer in a real way, at this very moment in time, with all her hopes and dreams and worries and triumphs. Taking off your product-pushing cap and putting yourself in her shoes. Considering everything from how much she makes—standard demographic stuff—to her childhood memories. (Need help? Read our post on creating buyer personas). These days, with so.much.content everywhere, you must go beyond trends, color forecasts, and bestselling products to find out what really matters to the person on the other side of your photography.
We see you, customers
Our own creative process builds this kind of discovery into an up-front strategy phase. One example? After digging into research about a beauty retailer's diverse customers, we convinced them to show far more shades of foundation in their holiday catalog than they had in the past. Another example: When planning a location shoot for a legendary golf brand, we suggested outfitting the models in athleisure wear, rather than standard polos and skirts, to better reflect how women dress when they golf today.
With Thanksgiving around the corner, we wanted to demonstrate this process again (and show off some studio magic, TBH), so we researched what's really happening out there this November. And we learned that pristine tablecloths and pumpkin-shaped tureens may no longer resonate with your audience—but Grandma's heirloom table runner and a salvaged 1970s casserole dish just might.
Perfection is overrated
Why? While our research proved that yes, Thanksgiving is and always will be about togetherness, it's no longer about the "perfect" table or the "perfect" meal. And it's not about spending a lot on décor or tableware that only gets used once a year. For proof, witness the rise of the world's first social media-spawned holiday: Friendsgiving.
"By participating in Friendsgiving—as well as tweeting and posting and writing about it—millennials are bringing new energy to a beloved, but also somewhat fusty, holiday." –Michael Cirino, founder & Creative Director of A Razor, A Shiny Knife
Says Cirino, "People (especially those ages 22–32 who don't have kids) are choosing to celebrate traditional holidays with their chosen family: their best and closest friends." And retailers, take note: "This trend to recreate traditional holidays or moments with friends is expanding into other areas as well: travel, education, life moments, wedding showers, etc."
Sounds like solid understanding for your next photo shoot, right?
In the spirit of Friendsgiving—and celebrating in whatever style makes you happy—here are our favorite ways to decorate this year, inspired by consumers who are making Thanksgiving decidedly their own.
Foraged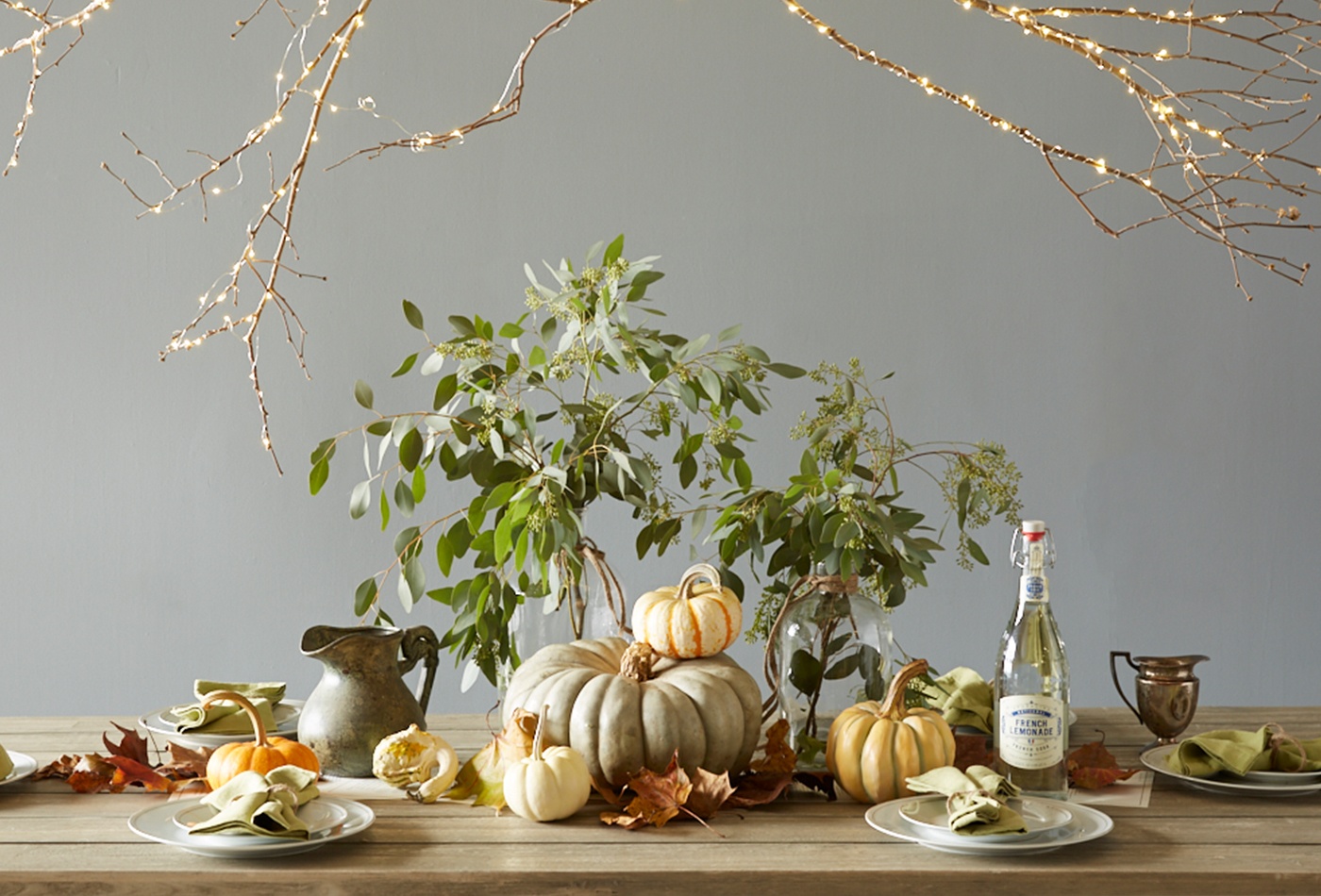 Forget flowers: nature comes indoors with fresh-cut branches and fallen leaves, straight from backyards and balcony gardens.
Thrifted
Thrifting is nothing new, of course, but rather than being done out of necessity, it's a choice consumers are making to reuse, upcycle, and personalize their tables and homes.
Monochromatic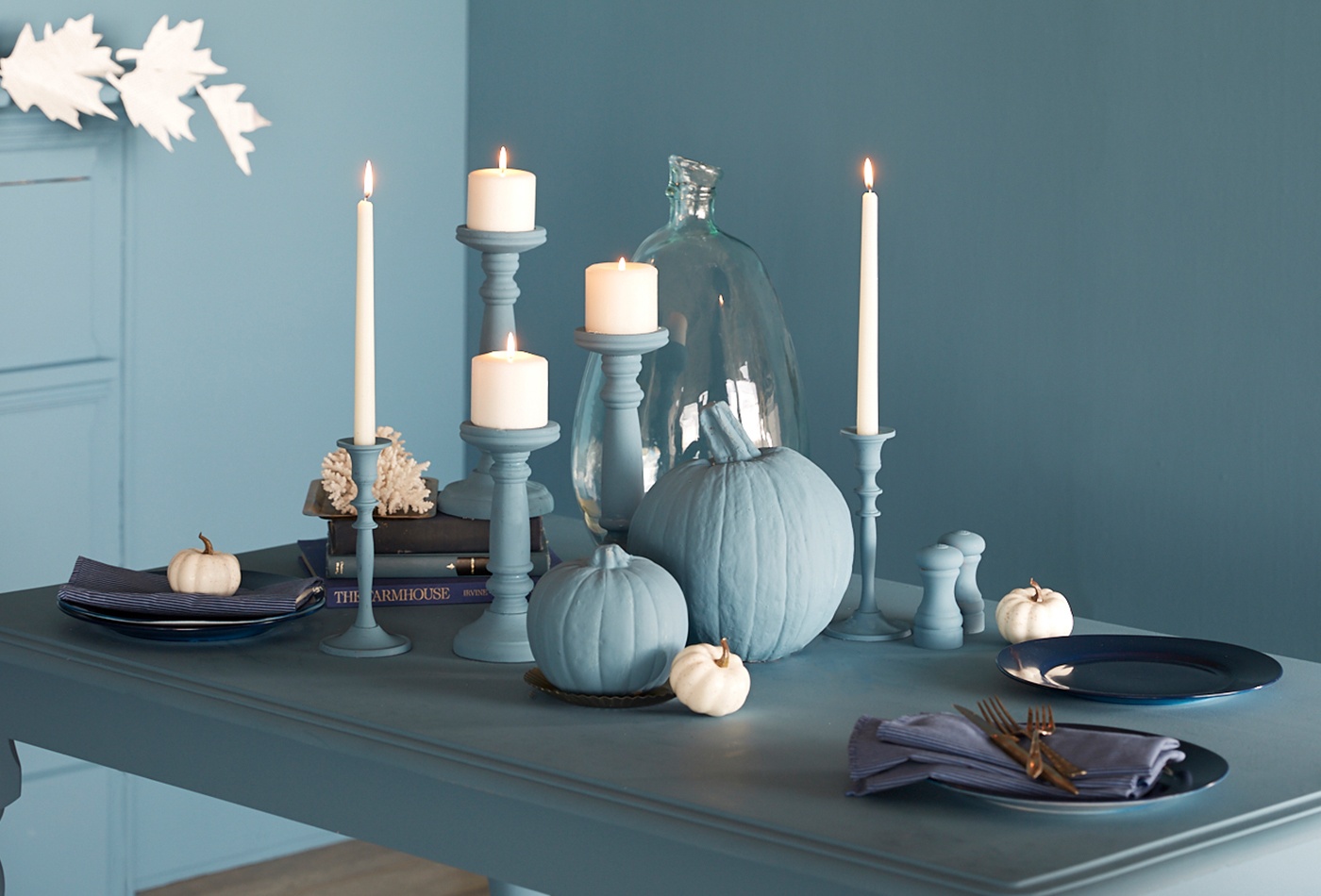 The all-one-color trend is everywhere, in blushes and blacks and blues. But people aren't buying items this way—they're making the statement with a single can of spray paint, like we did here.
Handmade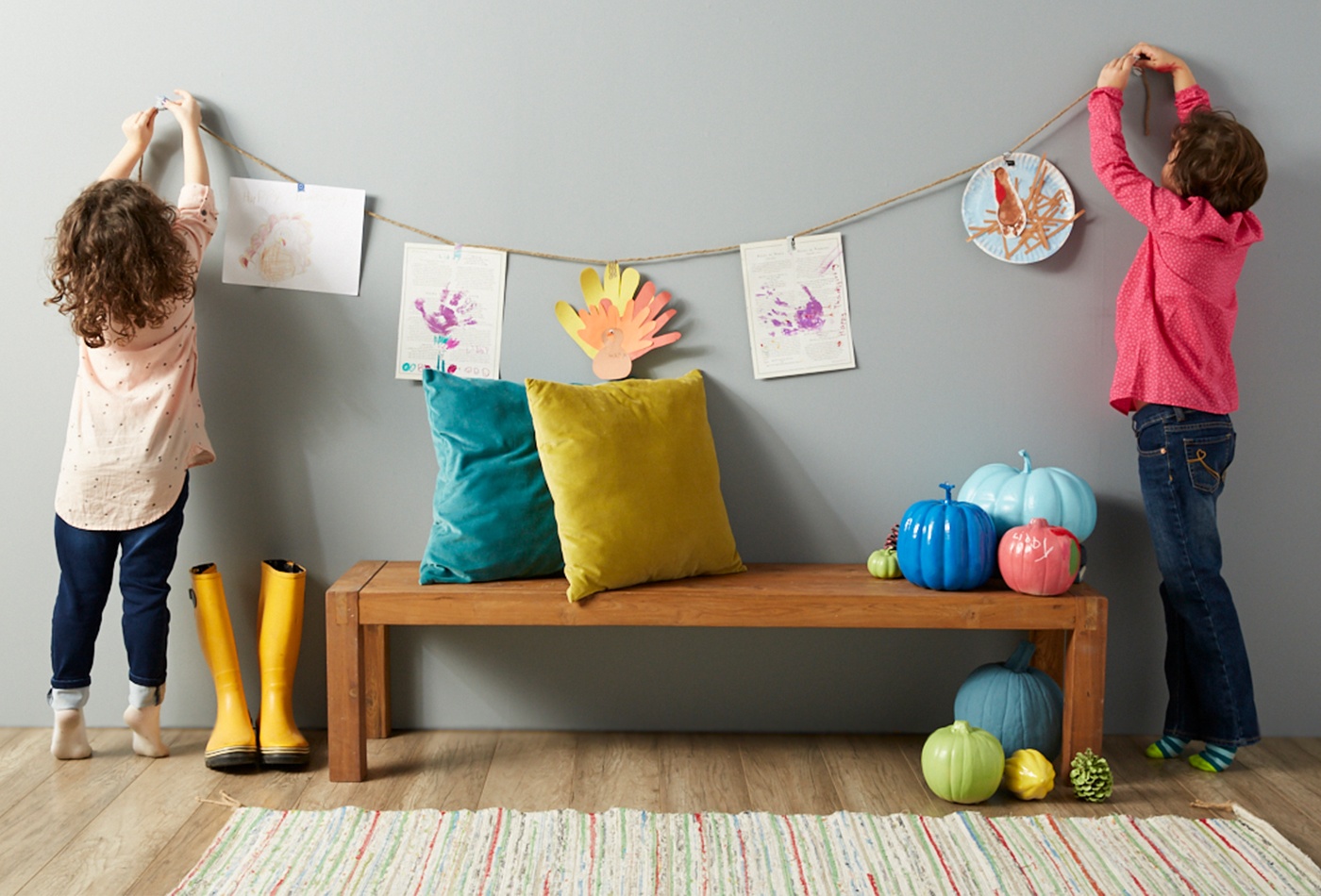 The Thanksgiving celebration is no longer precious. It's a "come as you are" event with kids and pets welcome. Get little ones involved with artwork (and treats) they can make and display, all by themselves.
When it comes to photo shoots, keep it real
We're not gonna lie: we love a beautiful, aspirational photo as much as everyone on Instagram ever. Showing off dreamy environments will always be critical to retailers. Just make sure that environment is the one your customer has in mind, too—one she'll have no trouble imagining herself in IRL. Happy Thanksgiving!