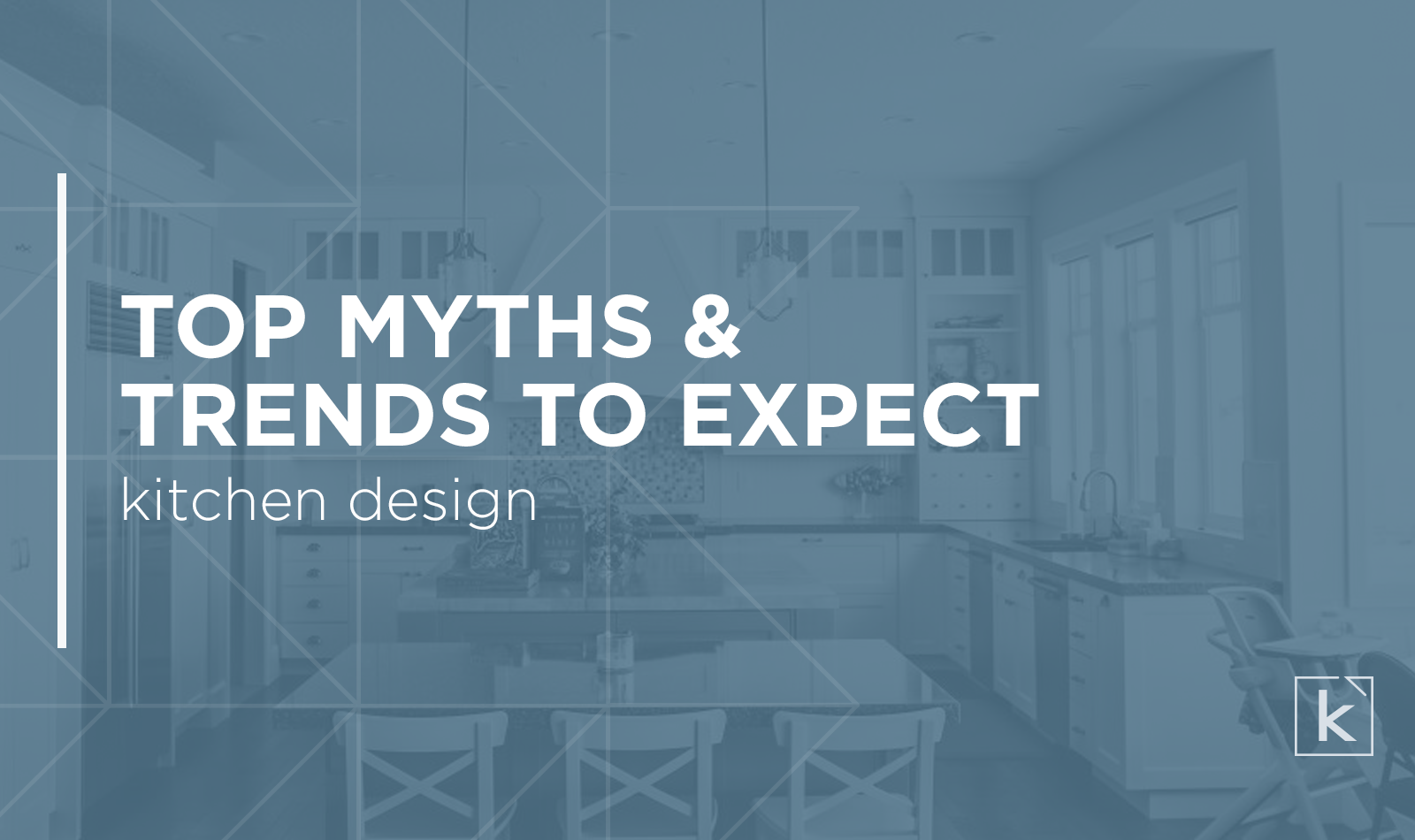 Trends have always been a big way to engage and convert customers. From new sofa styles to sports shoe innovations, trends hit that "I want it, even if I don't absolutely need it right now" feeling that drives so much discretionary spending for customers.
Trends might be most important in the world of fashion, apparel, and home furnishings, but make no mistake: more and more, customers want to be excited about everything they buy. Even appliances, one of the least fun things to shop for.
According to a Mintel study conducted late last year, need drives most people's major appliances purchases: 58% of customers say they buy a new refrigerator, washer, or dishwasher when their current one breaks down. But even more of them are interested in style, whether it's having appliances that match their home decor (82%) or reflect their personal style (72%). These purchase drivers are stronger than the desire for "connected" or smart home-related features.
As appliance customers become more and more driven by style, appliance manufacturers and retailers must up their style game, too.
How?
Know how your customer lives now
Major appliance manufacturers and retailers can win by better understanding their customers' lifestyles. Are they living in smaller, more urban spaces? Do they cook more or less now than 10 years ago? Do they view it as a chore, or as a way to relax and connect? What are they cooking—quick, healthy options or more advanced meals? Do they do it alone or with a spouse, partner, or kids?
Being aware of these consumer attitudes and behaviors can truly unlock ways your products (and their benefits) can have more impact on your customers' lives.
Know what your customer wants next
Knowing how your customer lives now helps you get them excited about what's next. What should they upgrade? What are the trends that might make them re-prioritize their project list (and budget)? What kinds of rooms, styles, and design details are they pining for—and pinning on Pinterest?
Understanding these details can inform the content created to market your products. It helps you create an environment (a room, a vignette, whatever space you're showing) that's engaging.
To get a sense of what's really happening out there, we enlisted Kreber Senior Creative Producer Clairissa Hare to dissect "runway" from "reality." Kitchen design trends may be featured in trendwatchers' reports, but which ones are we really seeing in action with our existing clients each day in our studios?
Color
Trend reports say: Expect bolder colors in the kitchen from cabinets to ranges and stoves.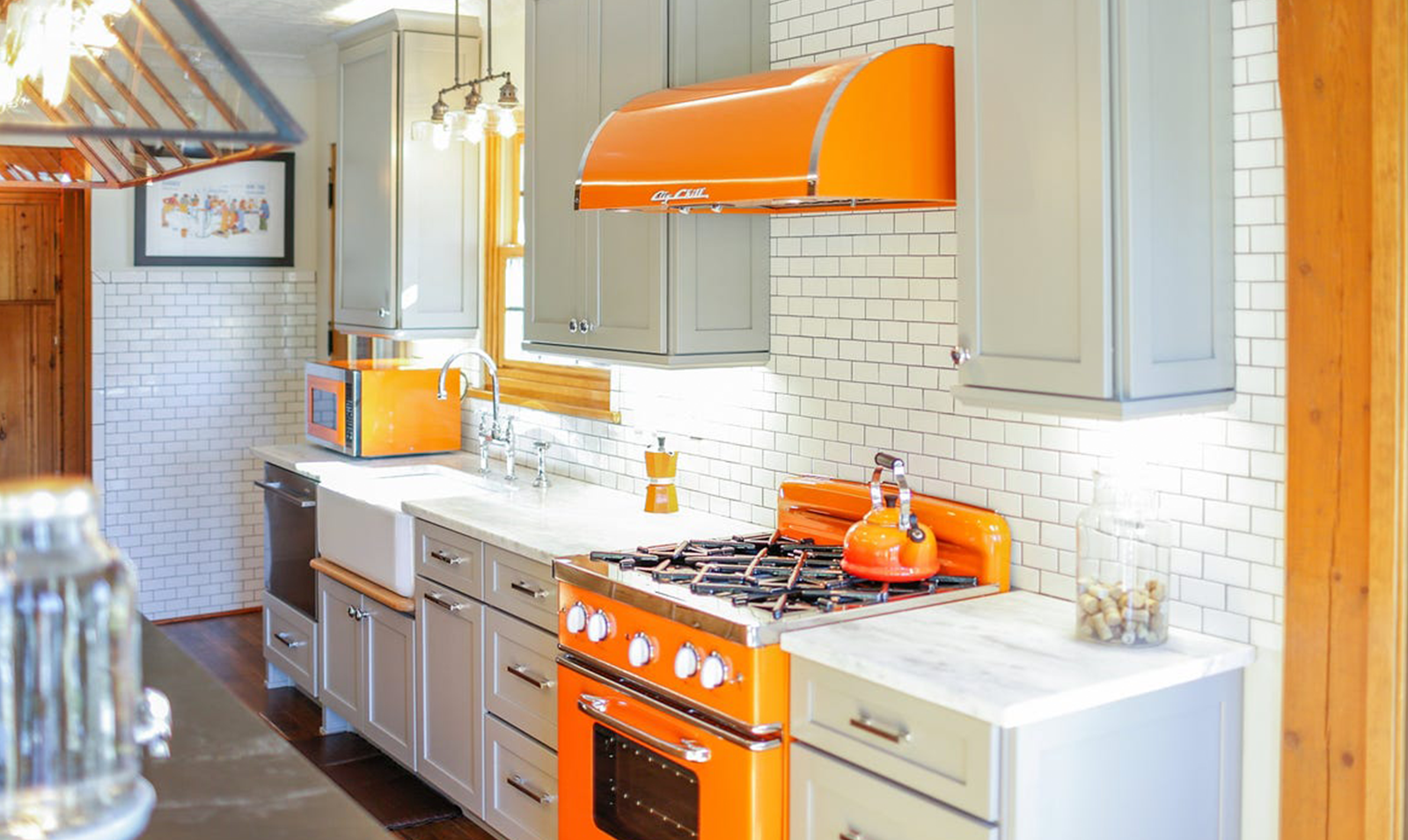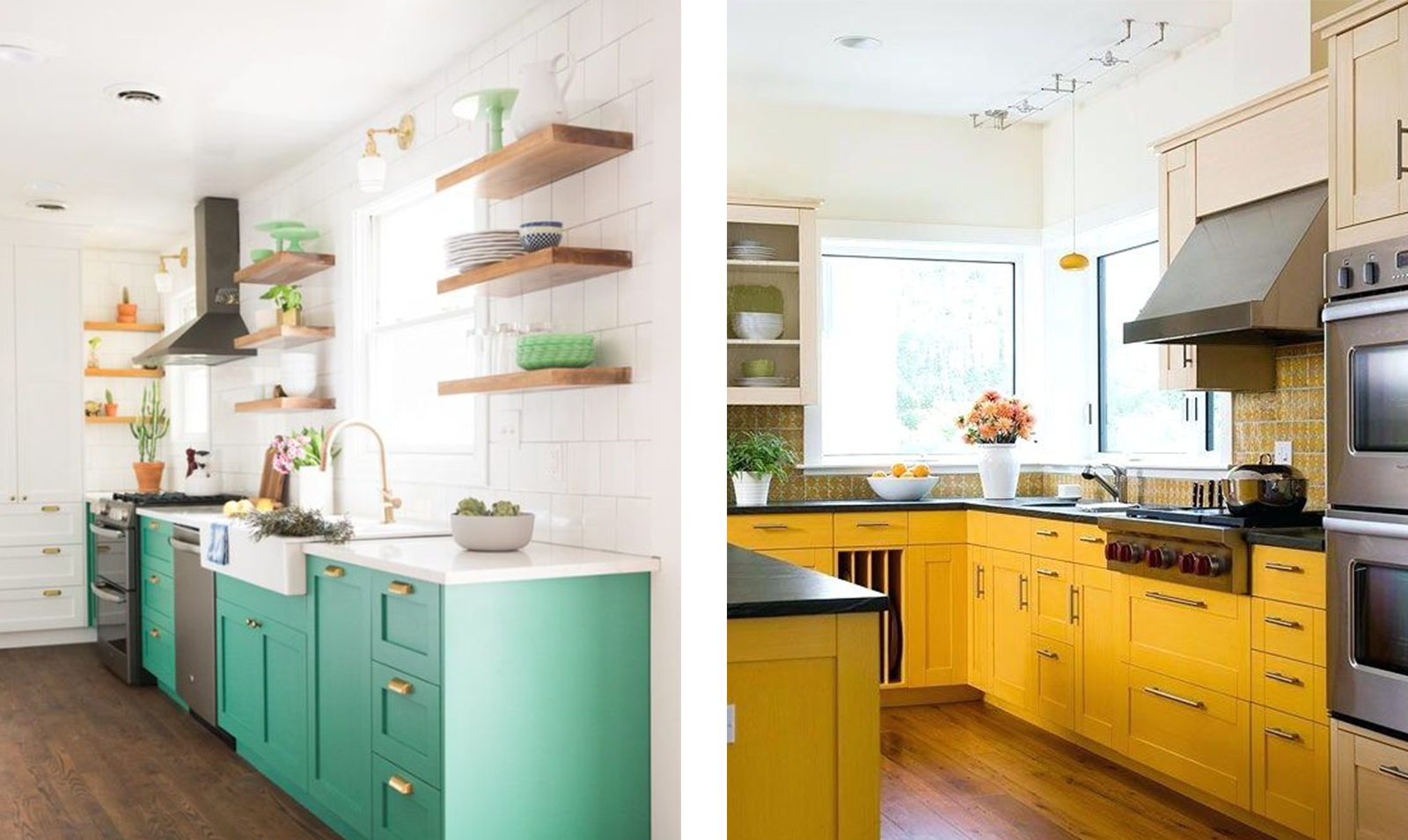 We see: Color (blues and greens) is starting to peek into cabinets, but white still dominates, while appliances are (still) stainless steel or black stainless (a trending color).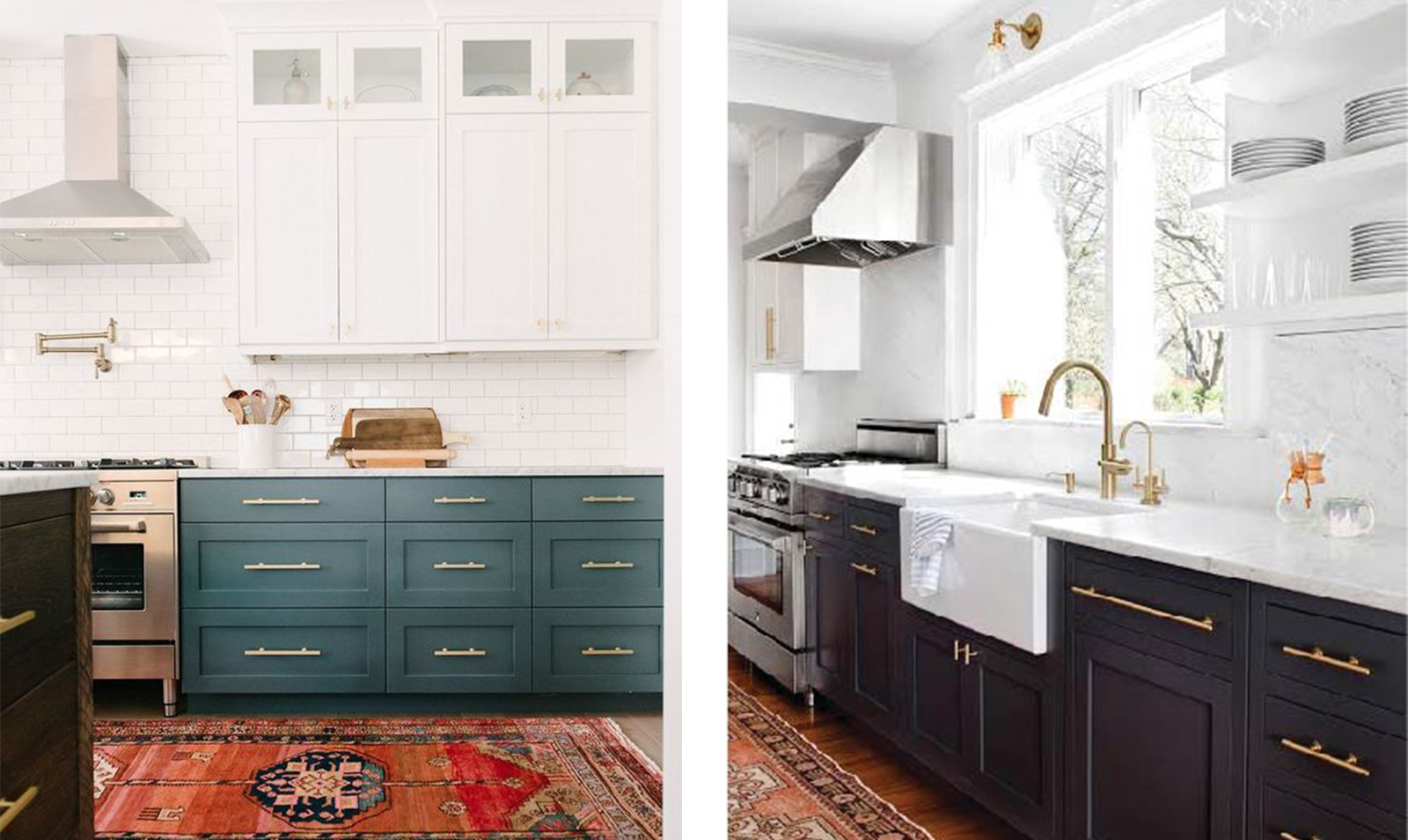 Materials
Trend reports say: Engineered materials for flooring, countertops, and backsplashes will break through.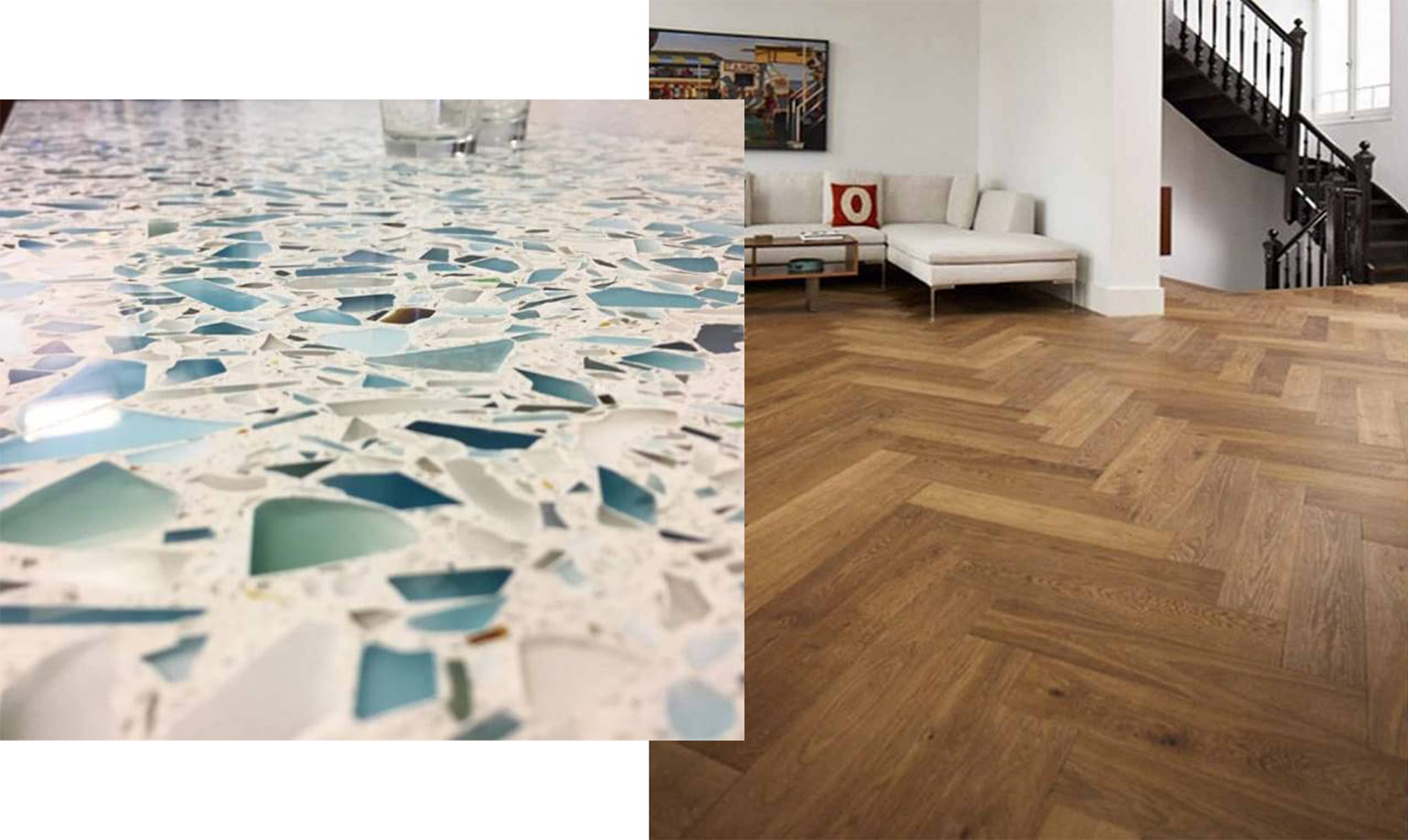 We see: Wood is still the go-to for flooring. White stone countertops with the appearance of granite or quartz (and square edges) are what our clients want most. White or natural stone tile (in a subway pattern) is still requested from clients about 70% of the time for backsplashes. Geometric shapes keep it fresh: fish scales, hexagons, or basket weaves.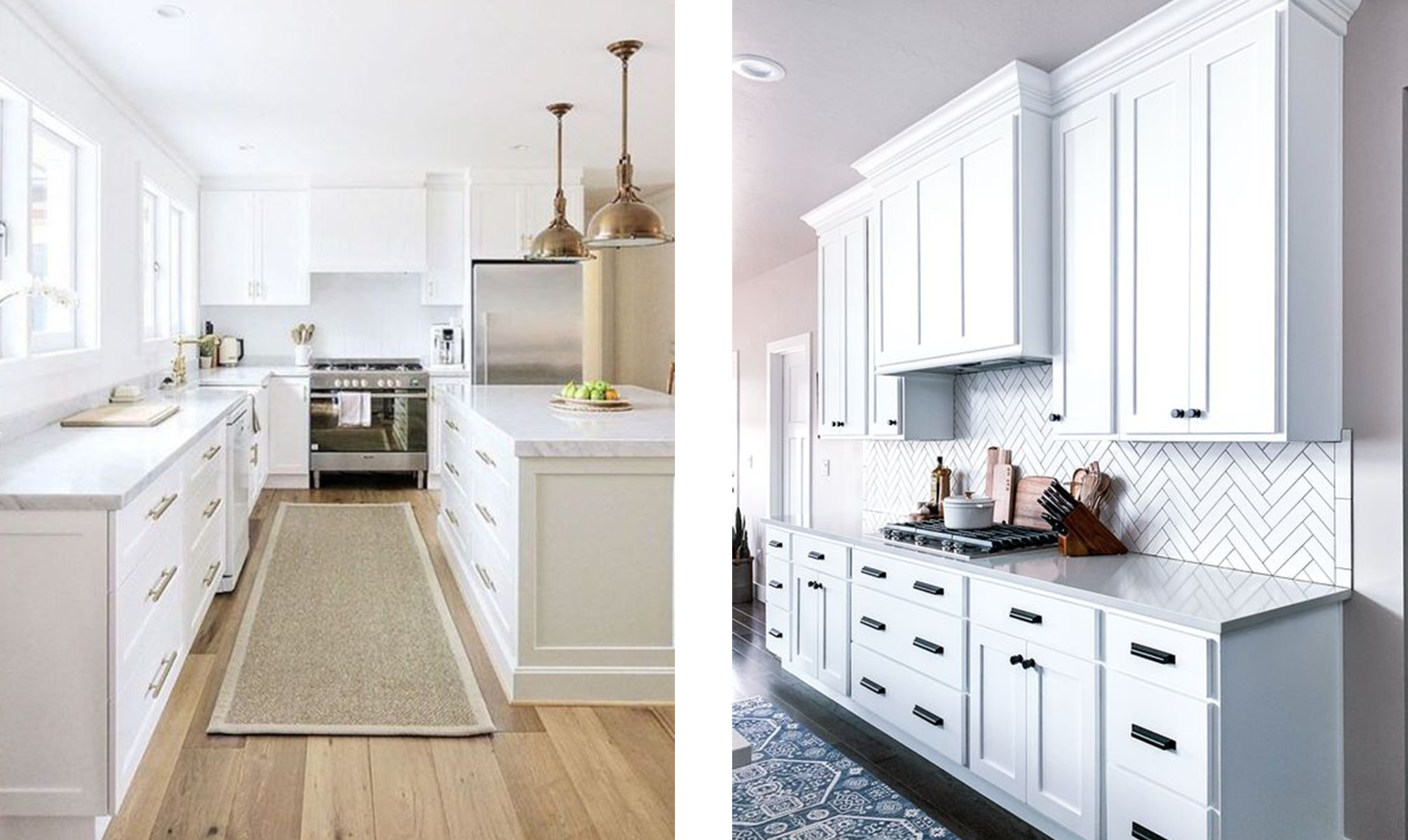 Metals & finishes
Trend reports say: Mixed metals are all the rage for cabinet hardware, while satin brass, nickel bronze, and matte black finishes will replace the ubiquitous farmhouse sink.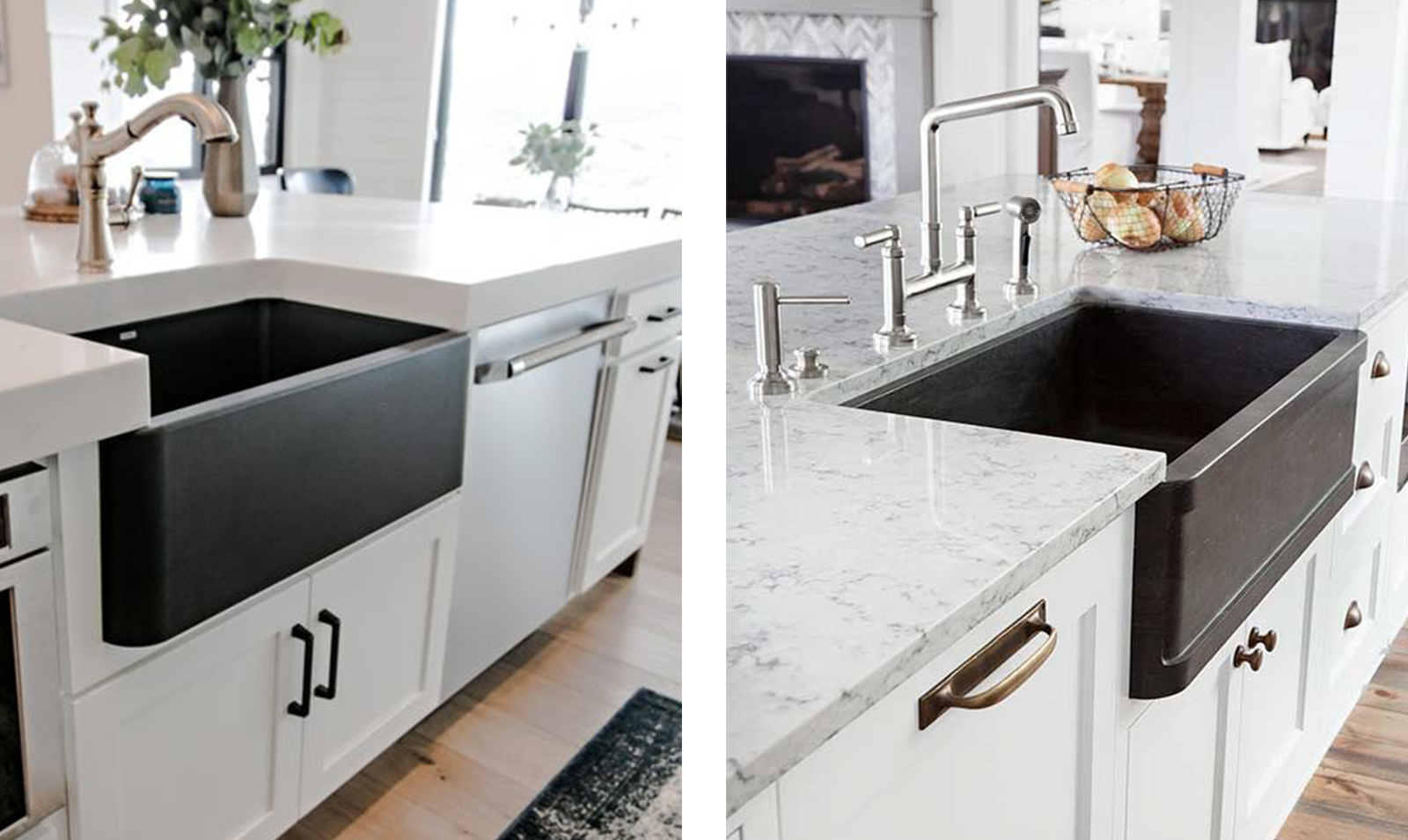 We see: Satin nickel and gold are still our hardware go-tos, and, for the time being, farmhouse is still strong for our clients. Satin nickel and gold in transitional/timeless shapes remain big for sinks.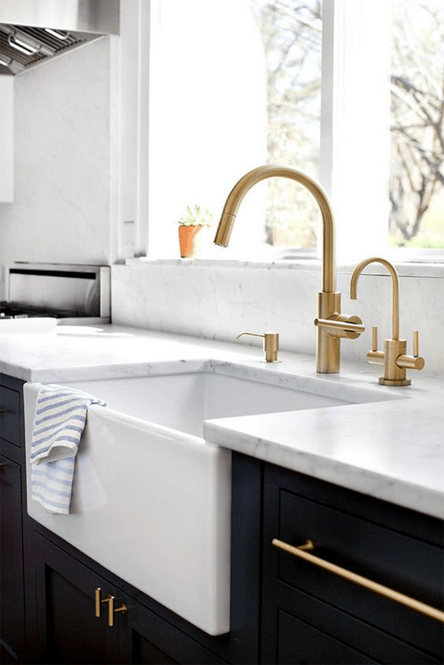 Whether you follow the trend reports precisely or not (based on what your unique customers want to see), don't forget the simple, big objectives: to develop products that easily "fit" into their lives and to build out marketing materials and content that speaks to them effortlessly.
Whether it's copy on your website, videos on Insta Stories, or images in an in-store brochure, they'll see your products. They'll want to know more. They'll be drawn to the whole picture you've painted for them. And, in time, they'll come to you when they're ready to make a purchase.