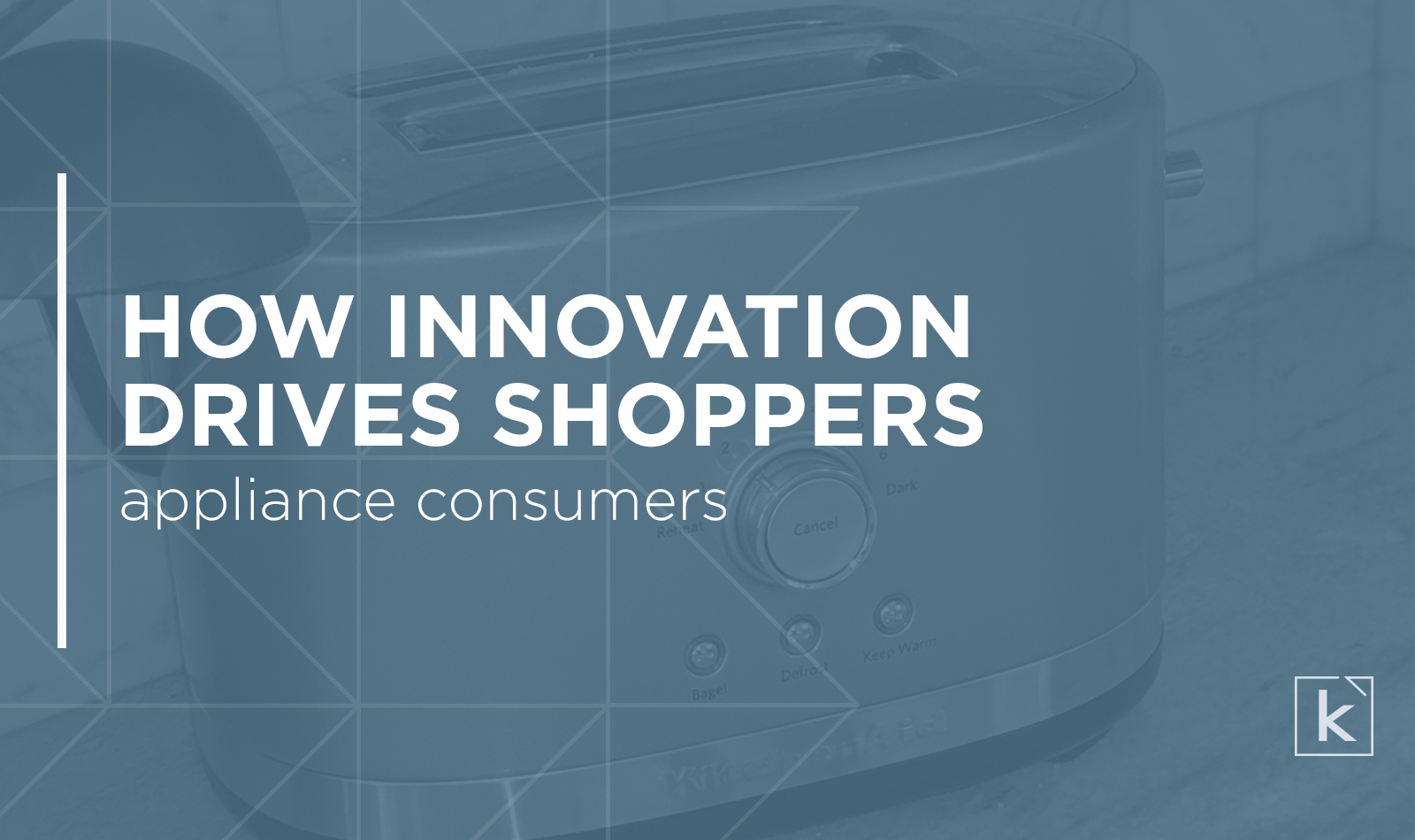 When it comes to small appliances, there are gadgets and gizmos aplenty (to quote The Little Mermaid), but shoppers are smart about what products they let become a part of their world (c'mon, I had to).
Mintel, in a report late last year, notes a handful of factors that make small appliance ownership a "long purchase cycle" for customers, and a challenge for manufacturers and retailers who want more sales growth.
What motivates small appliance purchases?
I won't use it: Small appliances may have features that seem cool, but customers have a good sense of what they'll really use day-in and day-out.
I already have it: Customers may have another appliance that already does what the new thing does. Think of double—or triple!—duty items, like a mixer with a spiralizer attachment or a coffee maker that handles drip cycles and pods.
I don't want it: Today's customers, more than previous generations, have lifestyles that are curated, considered, and well researched (thanks, internet). Is it the minimalism movement? Kind of, but it doesn't have to be that extreme: they may just live in urban environments with smaller kitchens. And small kitchen or not, no one wants countertop clutter.
The areas where manufacturers and retailers can eek out more sales lie with new users and customers who want a legit upgrade, based on useful, worth-it features or because their old items are on their last legs. This activity occurs, in a very focused way, with wedding registries! (Another segment of the industry we do work in, and are wild about).
To test out Mintel's consumer insights and get a sense of how customers really shop for small appliances these days, we interviewed Vince Bonanno, a newlywed and Account Executive at Kreber.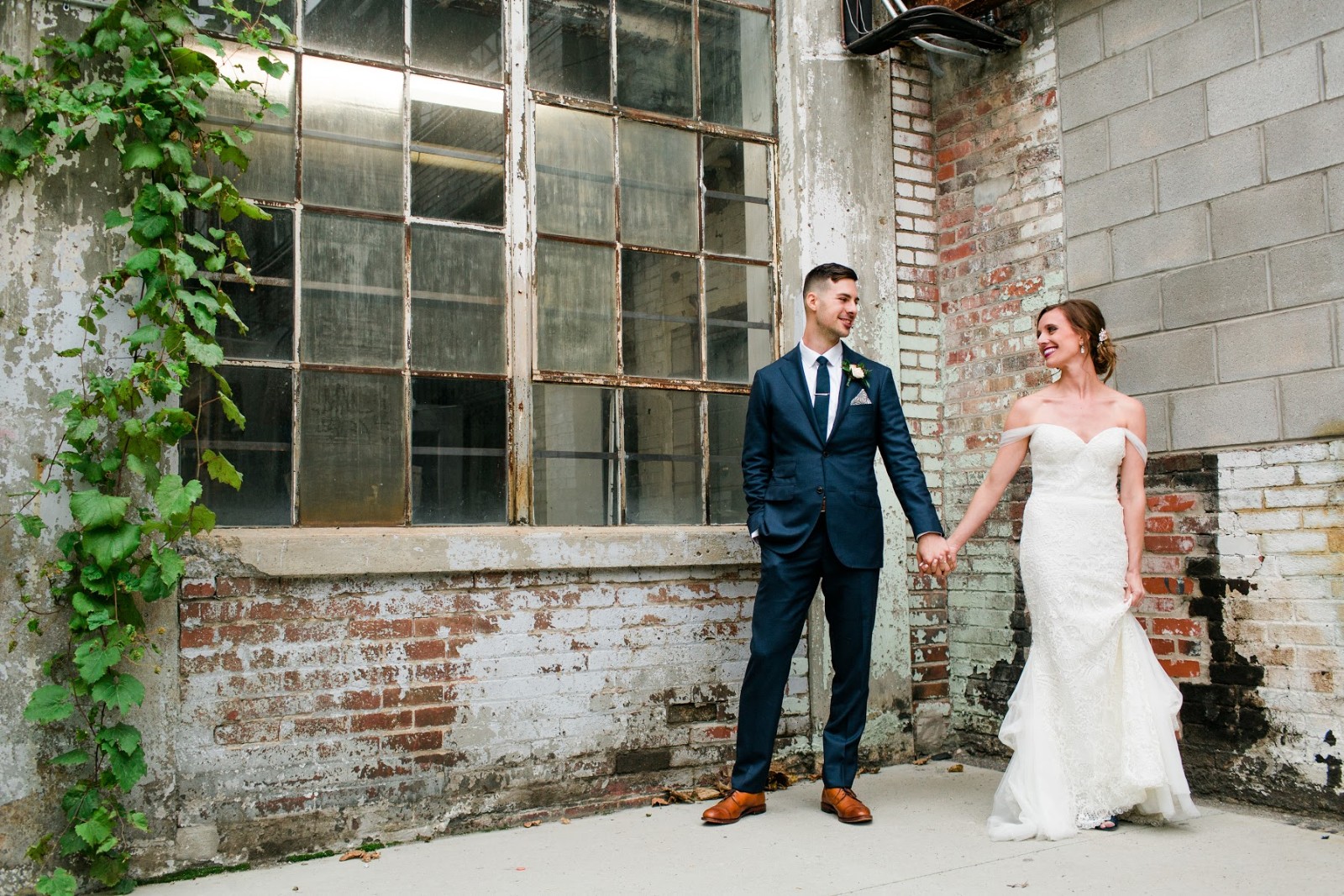 First, the demographics: Vince and his wife, Leigh, got married last September and live in Columbus, Ohio. Their house has a medium-sized kitchen with lots of precious counter space. (In fact, Vince says the kitchen island and the counters were one of the reasons they chose the house). And the behaviors: they cook a lot, opting for take-out only on nights when they're tired from a long day.
The shopping habits of relatives can influence registries
The couple registered at Amazon, Crate+Barrel, and Macy's, because of the breadth and style of the products offered. All of their registry links were organized on their Minted site, which they chose for design and functionality.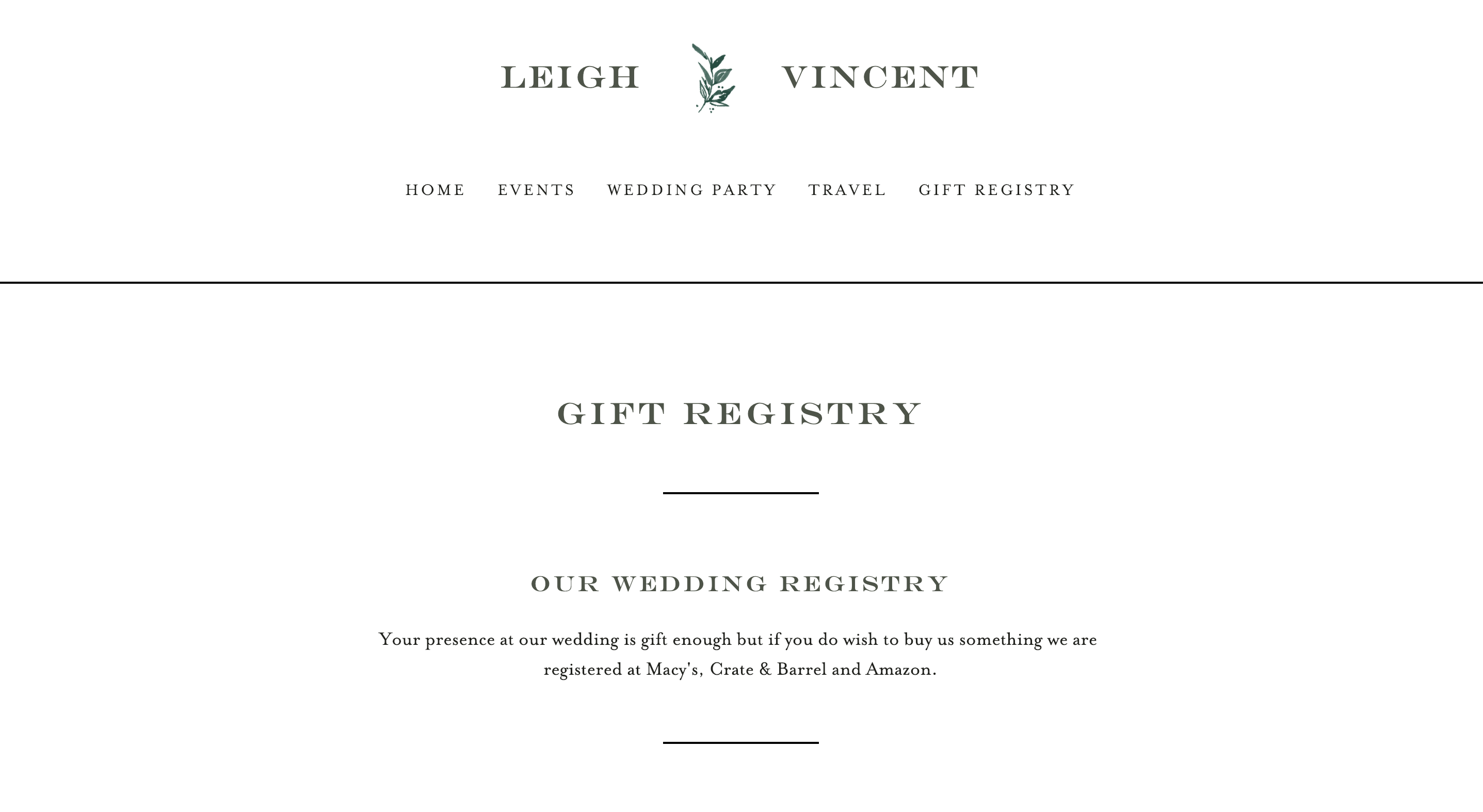 They chose where to register based on products (sure), but also thought about which retailers their friends and family might be comfortable shopping with. They liked the innovation on Amazon's registry, which let them add gifts from other sites, but also the familiarity of Macy's for "some of the older family members who do not shop online."
In what's sure to bring a sigh of relief for brick-and-mortar stores, Vince says looking at products in the stores proved to be helpful in deciding what to pick for their registry.
Bells & whistles don't matter as much as useful beauty
Vince gives us the scoop on what small appliances they registered for and why.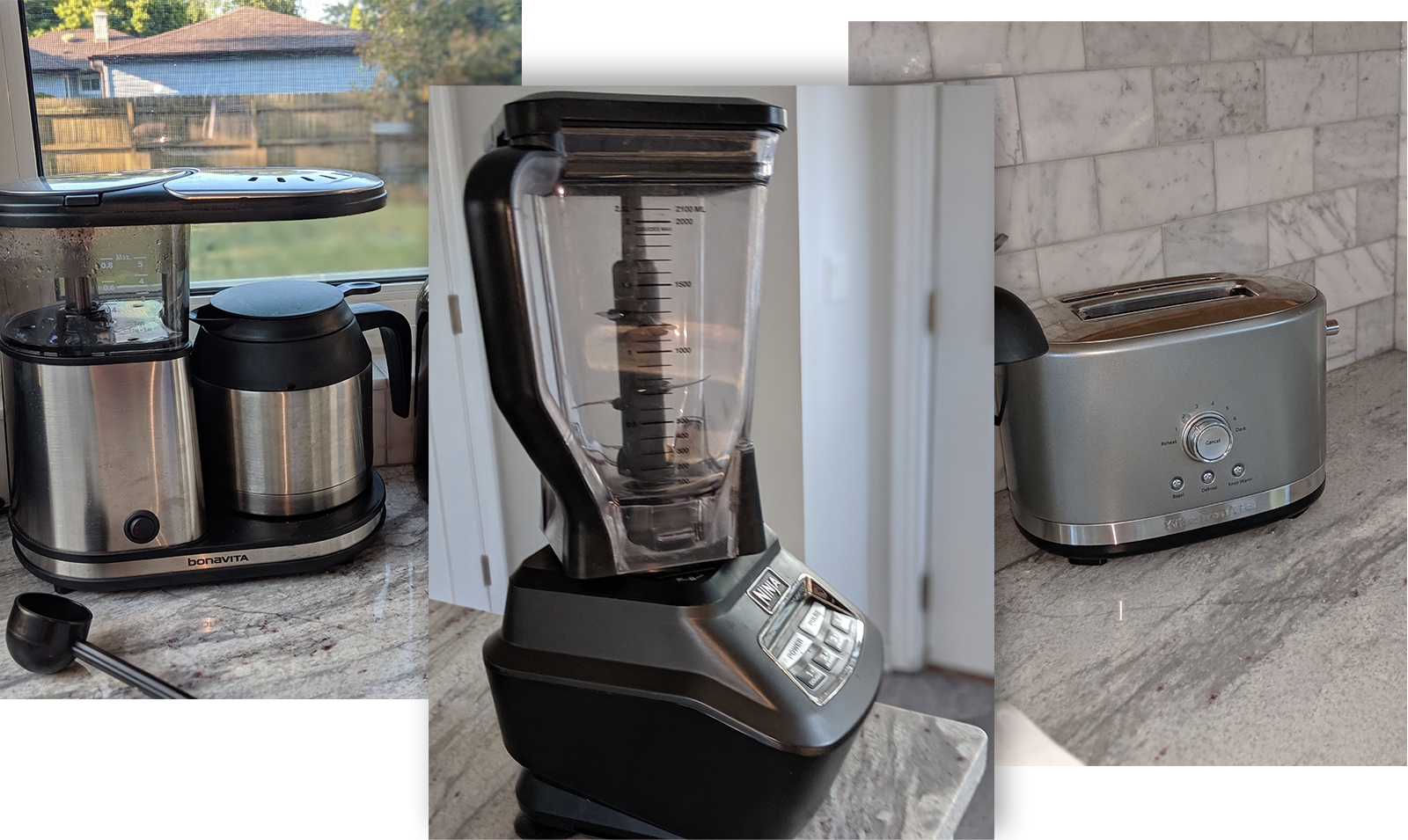 KitchenAid® Toaster
"We wanted a well-known brand that looked good. We landed on this toaster, because it wasn't an outrageous price and it met our style—modern and clean, but not too cold-looking."
KitchenAid® Mixer
"Leigh wanted to get into baking. This seems like a standard registry item. We registered for all of the attachments (spiralizer and pasta maker). In the end, I think we chose it for its versatility."
KitchenAid® Slow Cooker
"We make a lot of chili and were comfortable using it. We looked at Instant Pot®, but decided we really didn't need it or want it. Honestly, it was mainly a comfort factor. We were used to a slow cooker."
Ninja® Blender
"We had been using a Magic Bullet® and wanted to upgrade to something bigger. We make a lot of morning smoothies, so this was perfect and came with a food processor attachment as well."
Bonavita® 8-cup Coffee Maker
"I did a bit of research on this. Eventually, we want to get a Chemex® set, but this was a nice upgrade for us. We bought a pretty nice grinder, and this was close to a pour-over with drip coffee. It looks nice and is a great size for two people."
It's important to note that he and Leigh didn't go for the fanciest-schmanciest options. (Here's where the "Nah, I won't use it" part comes in—even for free gifts.)
"Most were pretty basic to be honest. Our slow cooker is programmable, but we did not go to the level of wifi-based or anything. To be honest, that seemed like a nice-to-have feature, but not something we would really use all that often."
Vince and Leigh did utilize their wedding registry as an opportunity to upgrade.
"We rode out our old appliances as long as we could," he said. "Plus, our old apartment didn't have much space for storing appliances."
His, hers, and a spreadsheet
When it came to making decisions on the appliances, Vince says it was a team effort that took about a month.
"Generally, I tend to be the one in the relationship who is a bit more picky," he says. "In terms of the toaster, that was pretty mutual. The coffee maker and Ninja® was more my choice just due to me doing more research and Leigh giving the final okay. The KitchenAid® was definitely more something Leigh wanted, and she chose the color and style. She ran it past me, but it was definitely more her decision."
In terms of priorities, Vince ranks his selection criteria like this:
Quality/Reliability ("so, Brand, I suppose")
Features
Style
Price
And when he says he did the "research"—yes, spreadsheets were involved! They read reviews around the internet and on Reddit.
"I usually would help break out an Excel document of what we need and then make comparisons. In some cases, we would go see the item in person, and for other cases, we just looked online."
Vince says they were very mindful about the appliances they chose.
"My parents have some doubles of things, like slow cookers and food processors, but we have some things they do not have, such as a mixer and a coffee grinder. I think it's due to different tastes. They tend to be packrats a bit, thus the double items. And I tend to lean toward being a bit of a coffee snob at times."
Vince says they are happy with the items they registered and received. They use them frequently, and the products fit well into their lifestyle. Win, win! (And no countertop clutter.)
The lesson? Commit to your relationship with buyers
From the design to the launch of new small appliances, appliance manufacturers and retailers should think about potential customers like Vince and Leigh as they dream up new products and innovations and build business cases for what customers will really respond well to.
A reliable product that's truly useful, is aesthetically pleasing, and delivers on what it says it's gonna do—big kitchen or not—is always on the menu.