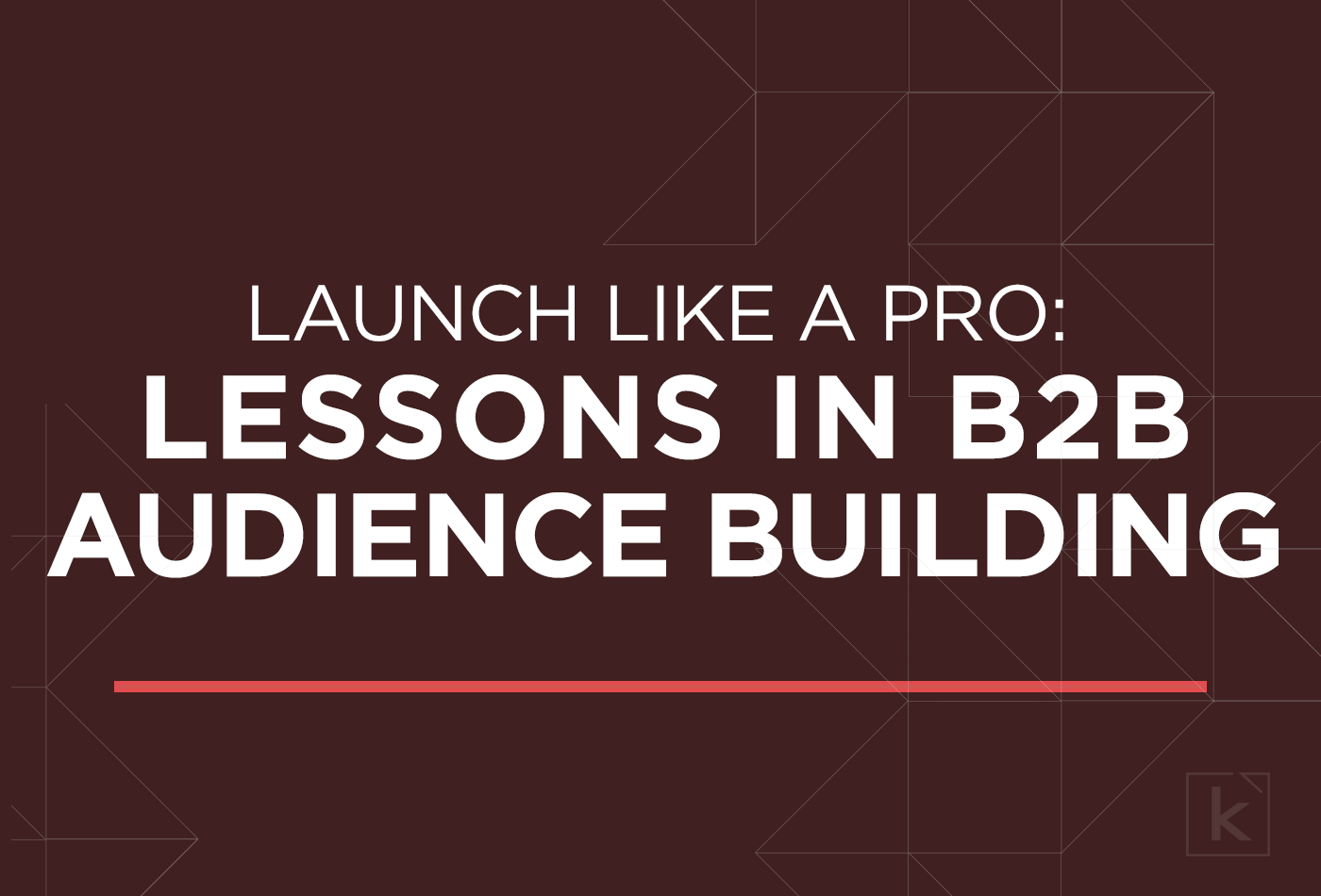 If you caught our post about companies that have really mastered omnichannel marketing, you know that building a successful B2B product launch starts well before your product is actually ready for the marketplace. You need a strong strategy already in place, so you can put your launch messaging in front of a primed audience.
But how do you come up with the right messaging? How can you tap into what your audience really wants and needs? It starts with the crucial element you need for a successful B2B product launch: customer insights. Note that we're not just talking about data here. We're talking about a thorough, empathetic analysis of your customers' behavior and mindsets to uncover what it will really take to get their attention—and impact their lives.
---
Download The Guide to Smarter, More Successful B2B Product Launches
---
Steal this strategy: Adobe
An industry leader when it comes to defining its audience, Adobe conducts a ton of research to nail the pain points of its customers. Just one example: the State of Online Advertising report it published in partnership with research firm Edelman Berman in 2012.
Using these deep audience insights, Adobe can custom tailor its launch campaigns to effectively target the challenges its customers face—making it feel like its marketing materials are talking directly to each prospect. For example, Adobe learned:
"Likes" on social media get customers to check out a product, but don't translate to sales.

Consumers want to be told a story.

Professional advertising is the most effective form of advertising, but user-generated content is becoming more appealing to consumers.
With this information, Adobe can put the kinds of content users want to see in the places they prefer to engage with marketing messages.
Now, not everyone has the deep pockets of a company like Adobe—but you can still apply the principle to your own marketing strategy. It all starts with really listening to your customers.
Ask the right questions
Before you can address the challenges of your audience, you have to understand what those challenges are. And you don't necessarily have to hire a big research firm to help you—you just need to ask your customers plenty of questions. These include:
What are their greatest business challenges? What keeps them up at night?

What are the biggest weaknesses of solutions currently on the market?

What are you currently doing right? What do your customers wish you could offer them?
Once you've got your customers' feedback, it's time to ask a few more questions—this time of yourself.
How does your product overcome the weaknesses of current solutions as identified in your customer research?

What's special about your brand? Why are you different from (and better than) your competitors?

What's your brand's overall message? Your larger communication strategy should be the basis for all launch messaging.
Lesson from an audience-building pro: Oracle
Not content to rely on its own customer research—especially when launching in a new market segment—Oracle makes great use of third-party data. For example, Oracle creates look-alike models that use third-party data to build user personas based on high-performing customer attributes from first-party data. This way, they can identify consumers who look like customers who have already purchased—and deliver tailored messaging to turn these prospects into new customers.
Worried about the cost of third-party data? Look for an independent market research consultant or smaller market research firm that can do some of this heavy lifting without breaking the bank.
Build your campaign
With your audience identified and its preferences (and emotions) defined, it's time to create your launch campaign. The first step is figuring out how to use your channels to reach your audience at the right time, with the right message, in the right place. This means using the insights you've uncovered in the steps above to figure out what kind of messaging your audience prefers—and where they prefer to see it.
You've discovered what challenges your customers face and how most products fail to solve those problems. Now it's time to work with your creative team or agency to come up with a campaign that provides a powerful illustration of how your product fills the gap.
Don't be afraid to get creative here! Remember Red Bull's Flugtag? You don't have to put on a huge event like that, but think of other ways to break from the norm in your marketing activities.
Don't forget social media
Contrary to what you may believe, social media is a great choice for B2B businesses. Companies like Salesforce have proven that social media can help build business partnerships. They've used strategies like inviting fans and followers to webinars about product launches to ask questions, engaging constantly on social channels to highlight new products, and launching the same product multiple times.
Harnessing social media doesn't have to be overwhelming; marketing automation technology can help streamline your efforts.
With these customer insights and messaging techniques in hand, you have a few of the crucial ingredients (find out the others in our latest white paper) needed for a B2B product launch that will grab your customers' attention, and make it feel like a no-brainer to buy.