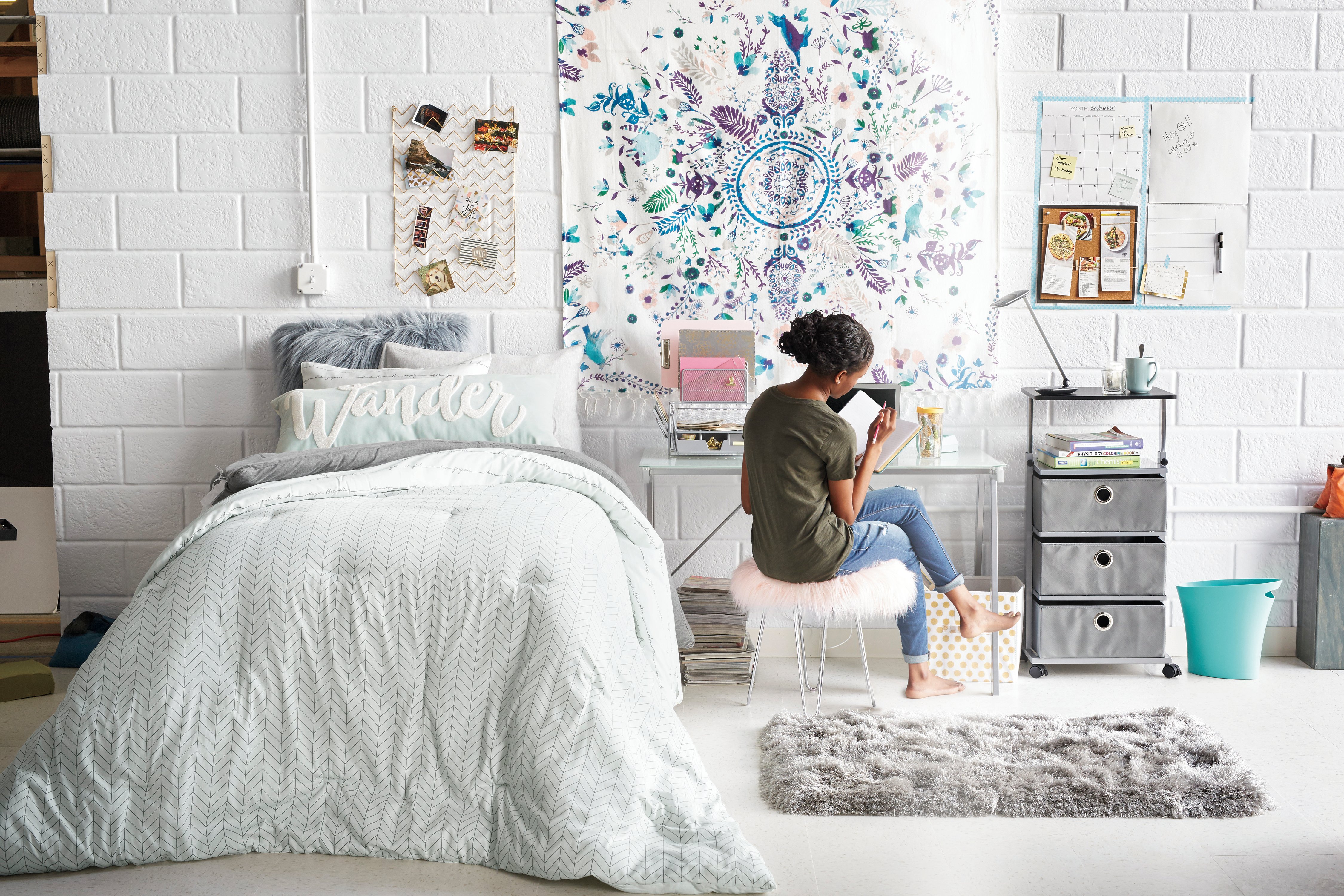 A brand new generation (Gen Z!) and a good bit of swirling social pressure to have Insta-worthy selfies and dorm rooms means the back-to-college shopping season is a perfect storm for a range of retailers.
First, let's let the math tell the story.
Opportunity awaits
Back-to-class (as dubbed by the National Retail Foundation, to cover both school and college) is the second biggest spending season after the holidays in the U.S. In 2017, the total spend was $83 billion, which is about the same as the total spend in 2016.
The back-to-college market is the biggest chunk of that, at $55 billion, and it's been trending upward since 2015.
Each back-to-college household is expected to spend $942 this year, which is about $250 more than the back-to-school (K–12) shopper. We're on a whole 'nother level here, kids.
Timing is everything
With almost a grand in their pockets, the stakes are high, and this shopping season's boundaries are wiiiide open.
Back in the day, the NRF says (and your memory might remind ya) this type of shopping would start about two weeks out. Now? Some (27%) start as early as two months before school starts (that's almost just as the previous year ends!), with most (47%) starting three weeks to a month before school starts.
Hello, Amazon Prime Day, in mid-July. Oh, don't they think of everything.
Since it's an unfamiliar territory, and you can't quite prepare for everything you need, the season drags on right up until school starts. In fact, in early August, only 15% of college shoppers said they were completely done shopping.
Is there a Black Friday-like moment in this shopping season? Kind of. Foursquare says the last Saturday in July is a peak day for both rural and urban stores. Interestingly, shopping patterns vary at each type of location all season long.
What are shoppers buying?
49% of college shoppers (way more than back-to-schoolers) planned to shop online—more than any other channel. Many expected to utilize ship-to-college or curbside pickup services.
What are they buying, exactly?
64% of freshmen say they planned to buy new electronics like laptops, TVs, and gaming consoles. Electronics make up about one-fourth of what back-to-college shoppers spend their money on, overall.
In order (because we love lists), here's what shoppers are spending the most on:
Electronics

Clothing and accessories

Dorm furnishings

Food

Shoes
Men outspend women in the back-to-college categories by about $115 more. This could perhaps be due to electronics purchases; as we know in general, men tend to overspend women in that category.
Retailers with creative ideas
Everyone wants a chunk of that $942, and everyone wants to cover as many categories as makes sense for their business. This means retailers like Walmart (sure) and Office Depot (hmm…?) want to be a dorm decor destination.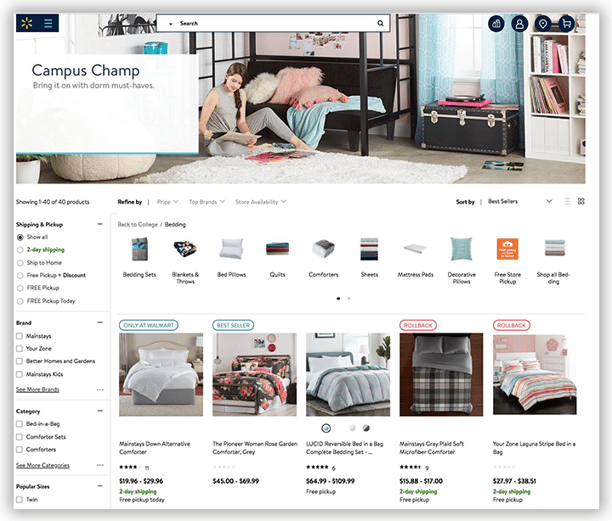 Even the retailers with less stores nationally (The Container Store and IKEA) want in. Not everyone puts their money where their mouth is, however.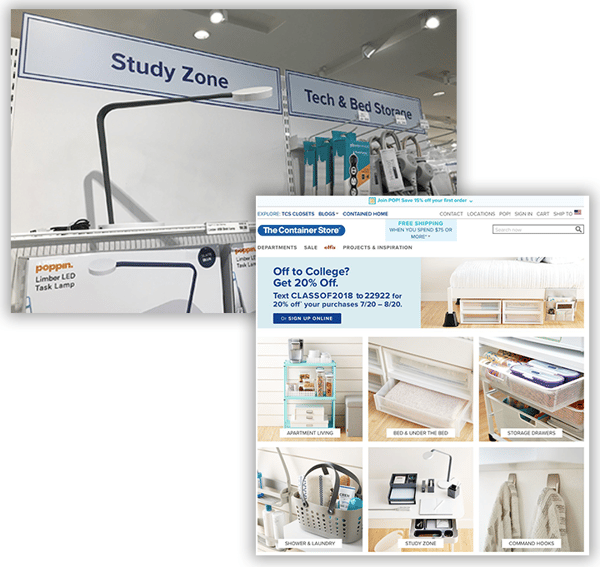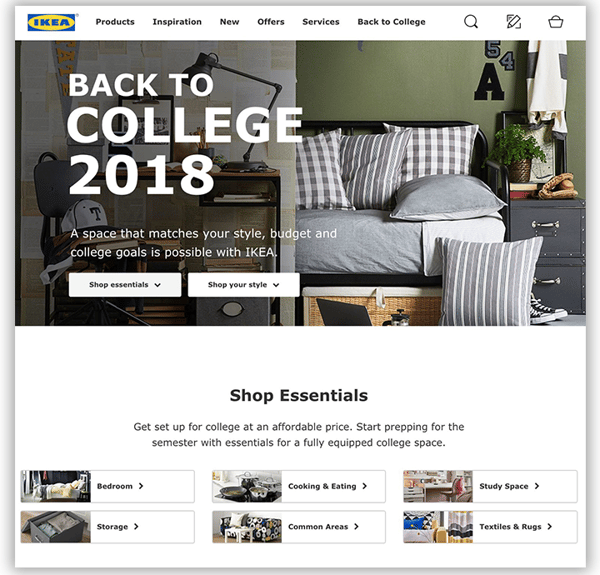 One leader in this category is Bed Bath & Beyond (with its OG printed shopping list and gorgeous creative!).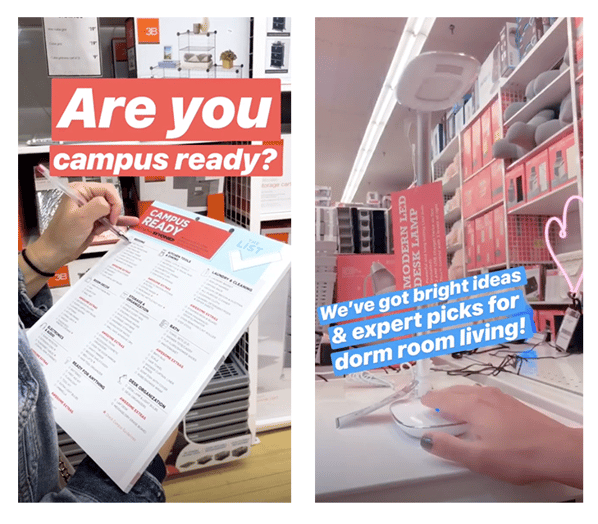 The other leader, new on our radar this year, is Target with its tech push.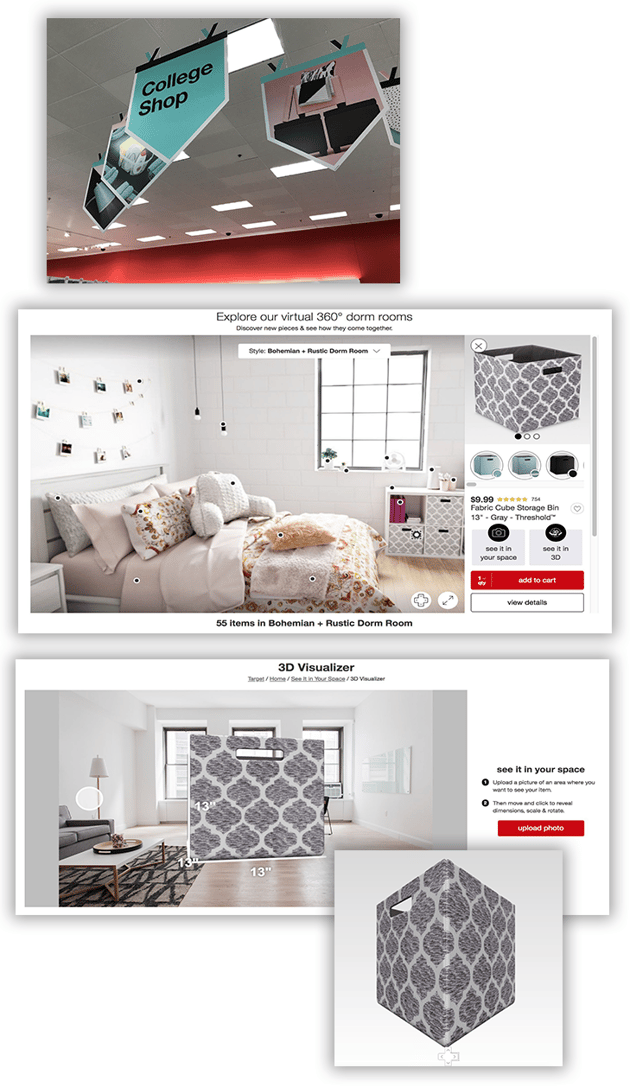 The "On to College" section of its site features four dorms with 360-degree views and hotspots. When you click on the hotspot, you see the product, and then have a chance to "see it in your space" or "see it in 3D."
All sections are mobile friendly and should feel right at home to Gen Z, our mobile-and-social-loving digital natives.
Creative partnerships
Another idea that's not necessarily novel—but certainly one we encourage more of—is fashion retailer H&M's small partnership with media site Refinery 29. R29 enlisted two real college students to show off H&M's new collection, and the overall result felt interesting and natural, rather than #spon-fed advertorial.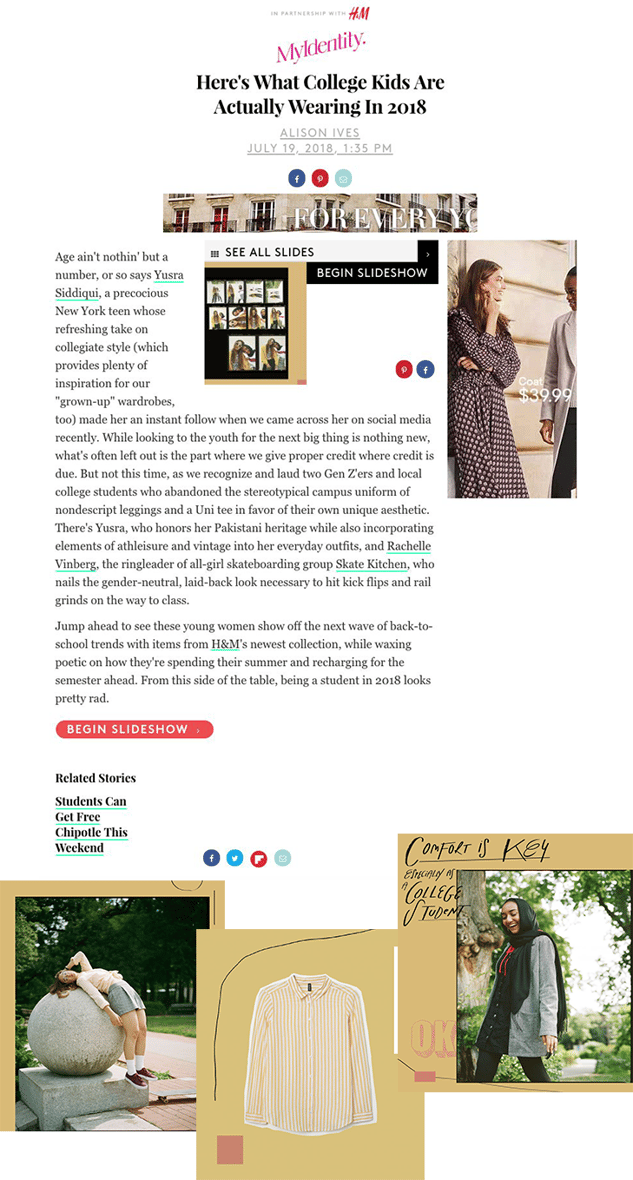 From the initial promise of this ever-growing season to the new ideas we saw this year, we fully support any and all ways to connect with these new customers and give them a back-to-college experience that is truly (you guessed it!) best in class.
We've helped lead and create back-to-school and back-to-campus campaigns with upfront strategy and planning all the way to content creation and delivery. We'd love to demonstrate how Kreber could help you with future back-to-school needs—contact us today.