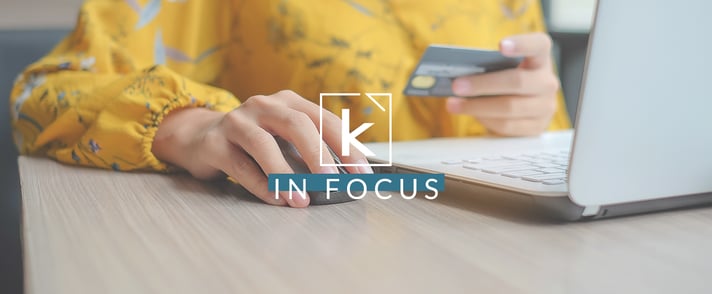 Whoa…where did 2022 come from?
If it feels like the last two-plus years have been molded into one conglomerate of time, we're with you. Things are changing quickly and adaptation has become the name of the game for marketers in virtually every industry.
At Kreber, we're constantly checking ourselves against what are considered to be (and accepted as) best practices—both what we've known to be best practices in the past, and what those look like in the future.
We thought now (the start of a new year) would be the opportune time to examine what constitutes quality web and graphic design, especially because those two elements are so critical to the customer experience. In the third quarter of 2021, ecommerce sales represented 13% of all sales in the United States, and digital commerce tracker eMarketer forecasted nearly $1 trillion of ecommerce sales in the 2021 calendar year.
All that's to say one simple thing: your ecommerce and online experience must be up to date, and it must be in line with the latest trends and best practices to maximize your opportunity with enhanced product content.
Let's take a look at what experts consider to be "hot" in 2022.
Intuitive Design Gives the Customer What They Want
Odds are you've done some online shopping.
(guilty)
If so, you're likely familiar with the popular approach of many ecommerce product pages: descriptions, images, tiles, maybe a video (this is all in the bucket of enhanced product content). But oftentimes, the customer is left to do their own research to answer the question "what does this actually do?"
Micro animations are becoming popular in the realm of web design, particularly for ecommerce sites. They can do so many things, like:
Give alternate views of a product using just a "hover" of the cursor.

Be customized to include an "add to cart" or "checkout" function.

Introduce other product-related information that will influence a purchase decision.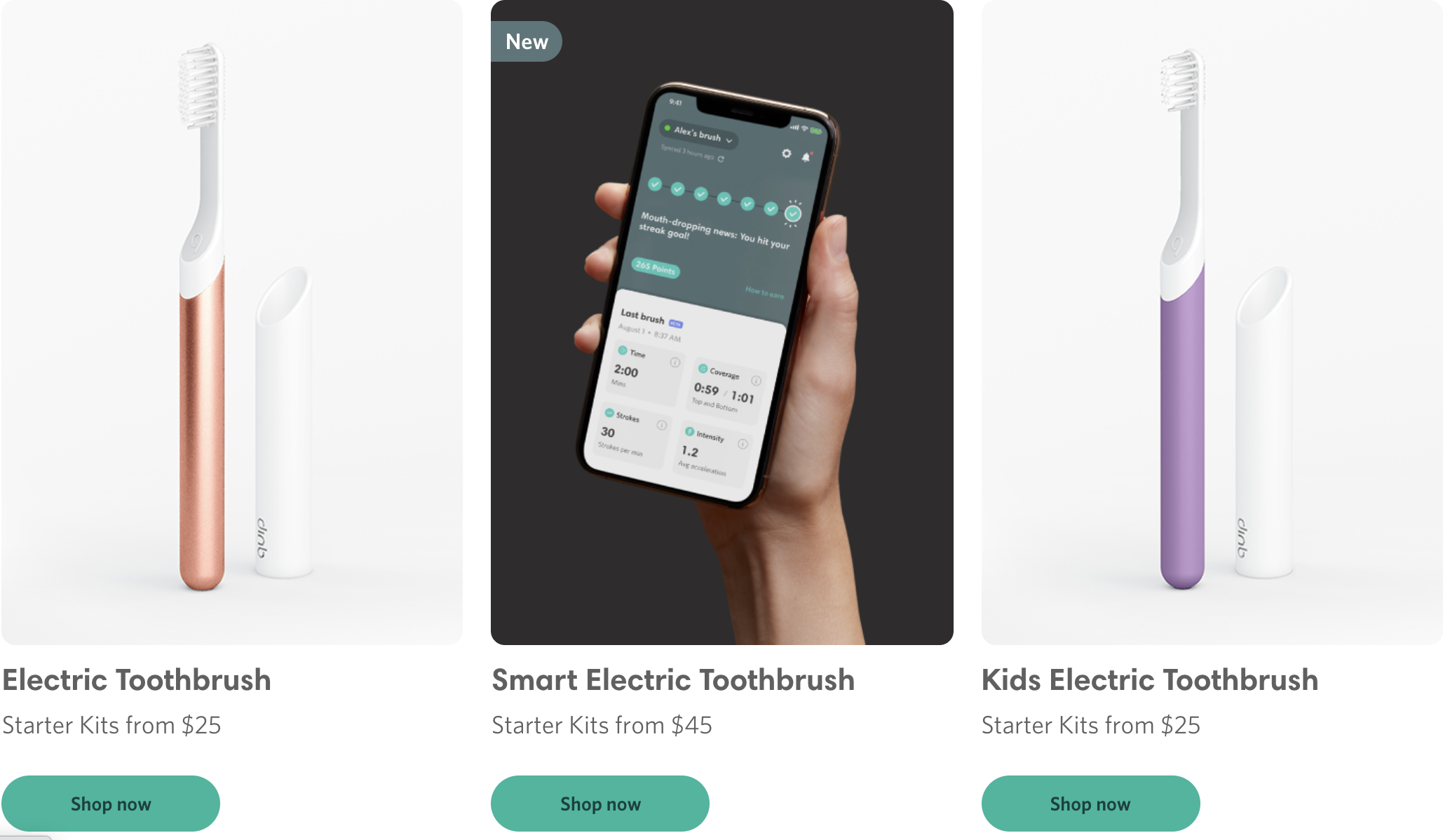 Think about including micro animations when building your next product page. You'll probably like the results.
More Products, More Choices, and the Need for Better Filtering
As the world of ecommerce continues to grow—and there's currently no sign of a slowing pace—naturally, that means you're going to see more products being sold online.
The "point A, point B" here is that a larger inventory means the online shopping experience will, in all likelihood, get a little busier. To help customers navigate bigger digital shelves and find exactly what they're looking for, advanced filtering is an asset.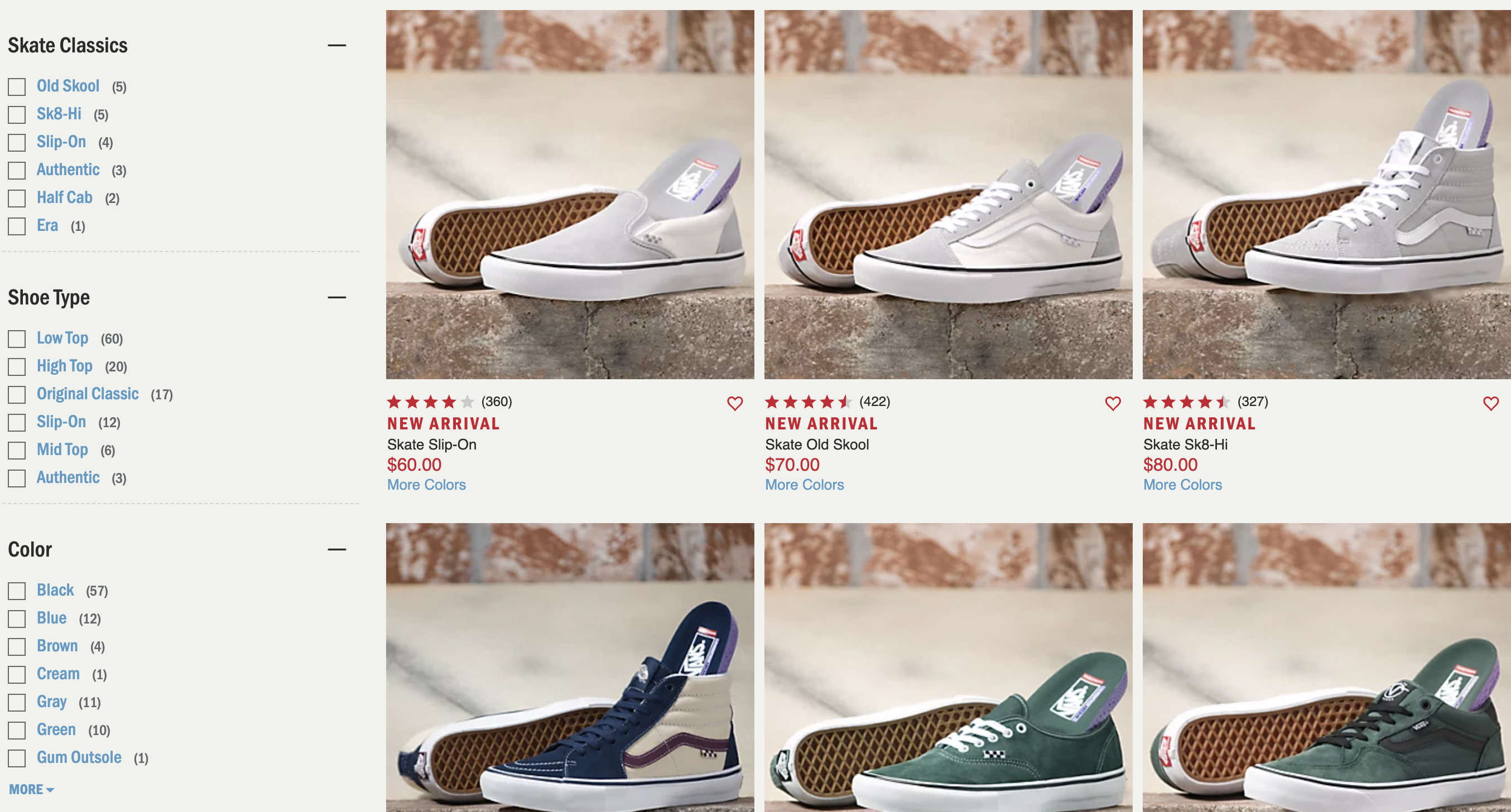 It's not just advanced filters, per se, but more user-friendly filters. Search for items by color? Got it. Adjust for the price range? Even better.
In 2022, we're going to see more retailers—especially those that sell a lot of different products—incorporate this tailored filtering to their online stores.
Go for the "Real Feel" to Inspire More Purchases
If you're an iPhone user, you know the dread of getting your "screen time" report delivered on Sunday morning.
Typically, not great! The average person spends nearly three hours per day on their smartphone or mobile device, which means they're spending a lot of time exploring, communicating, and researching. With the latter, it's often about products and services.
So much of the ecommerce world can feel similar: here's the website, here's the product(s), here's the related information, and here's where you click to add to your cart and/or checkout.
In 2022, you should be focused on creating a "real" experience for customers. Let them experience the product in a way that feels physical or shows the product in a natural environment as it's intended to be used. The real-life element is on the rise—and one way to bring this to your online presence is through video.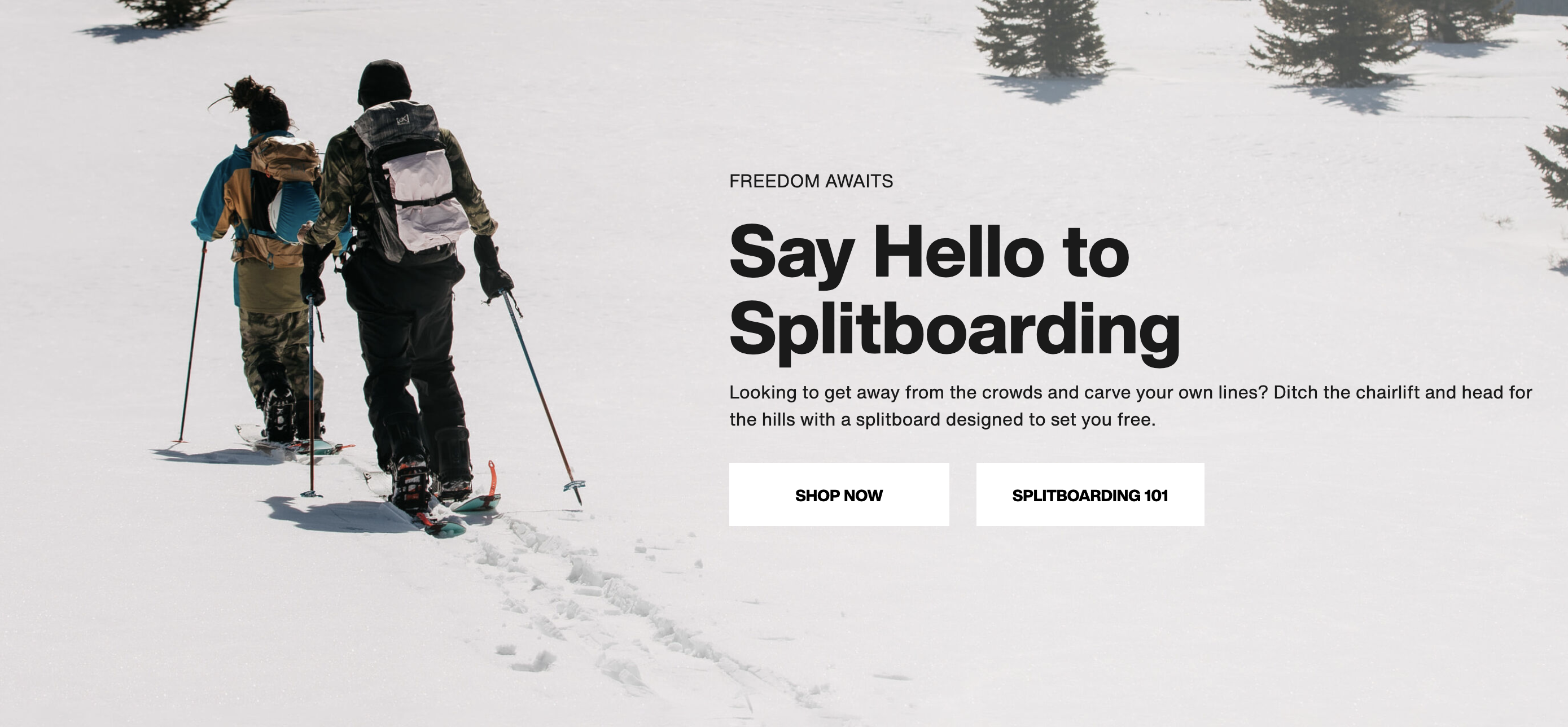 Video is physical, and it's more appealing than a few product images mixed in with details. Video also helps communicate, at a high level, what your brand is and what you're all about (in addition to showing products in a practical setting).
Further, as a central component (i.e., occupying a prominent position on the site), video is a powerful tool that drives interest and shows exactly what a product does—and can show the customer why they need it.
Screen time is up, yes, but capturing attention (and ultimately, sales) is about showing your product or service in a manner that's authentic and relatable.
The more things change, the more they hopefully put you and your business in a better position to drive action. As 2022 unfolds, there's certain to be more innovation and, as mentioned earlier, adaptation to new trends.
Stick with us at Kreber, because we're on top of it. Want to talk more about amping up your ecommerce platforms? That's our sweet spot. Drop us a line and let's get moving.
Kreber Has Expertise in Content Creation
With more than 100 years of experience, we've built a reputation for our hard work and dedication to delivering creative ideas and positive outcomes for retail and B2B clients. As an independent content marketing agency with a history of thinking ahead, we create and grow opportunities that allow our partners to thrive. We take pride in our mission to Think, Create, and Deliver compelling content that's visually stunning, innovative, and purpose-driven within the creative market. We use our century's worth of industry knowledge to help our clients save time and money, execute successful campaigns, utilize technology, and handle the strategy, planning, creation, management, and distribution of advertising and marketing content. From print and digital content marketing to social media marketing and everything in between, we're the advertising agency of choice to bring any vision to life.