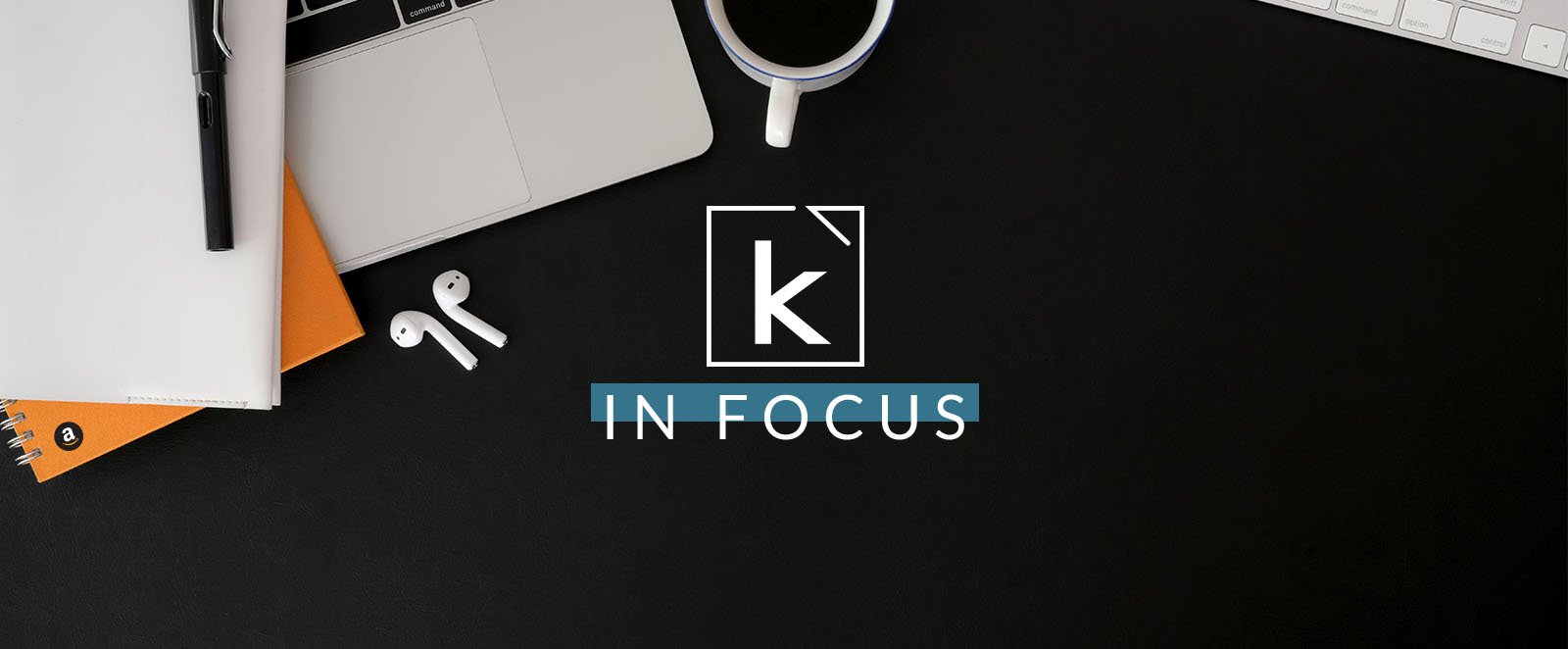 Things are hard right now. Really hard. We're hanging on, albeit from a safe distance. And since a lot of us are heading online to shop for just about everything at the moment, we thought it might be helpful to share our point of view on what makes for great Amazon content.
We'll keep to our regularly scheduled blogging (because: sanity), and we hope you're staying safe and healthy.
About that Amazon shopping...
With more than half of online purchases happening there, Amazon is the Disruptor in Chief for many retailers and brands. Stores are finding that they have only two options: evolve or perish. While some are closing their doors, others are finding interesting tactics to serve their customers in fresh ways. Evolution, not apocalypse, remember?
If you're a brand that's been hesitant to dip into the Amazon waters or if you have content there now that you know is lackluster, we have a process that can help you get everything in tip-top shape. Check out these three steps to get started.
1. Know the territory.
Amazon is the new digital store shelf, where thousands of make-or-break decisions are made by customers each day based on what they see there. (We call that split-second buying decision the "moment of truth.") Think of the real estate there as you would in a brick-and-mortar store. Where does it make sense to simply drive awareness? What kind of content is meant to engage the customer? What kind of information will ultimately help them convert with confidence?
It's all about the Product Detail Pages and the Brand Stores—the content you can control on Amazon. But we take it one step further.
To us, there are three distinct areas:
The Product Detail Page, Above the Scroll. Here, you have your product title, description copy, and alt images.
The Product Detail Page, Below the Scroll. This is your A+ content, which Amazon says can drive sales up to 13%.
The Brand Store Page. This is a separate series of pages accessible by clicking on the brand's name by the product title.
We separate each area because each has unique opportunities, based on what a customer wants and needs to see at each step on their journey. Different kinds of content all come together to help customers make good decisions and for you to win the moment of truth.
Here are the highlights of what you do there:
Above the Scroll
Give 'em your best—your most important information. Yes, place the features and benefits in the bullet points, but also in graphic tiles in the alt image area. Keep it one thought per graphic to make it easy to read. This is useful in catching shoppers who might not scroll down to see your A+ content, and it gives you a chance to display your unique, brand-level look, feel, and voice.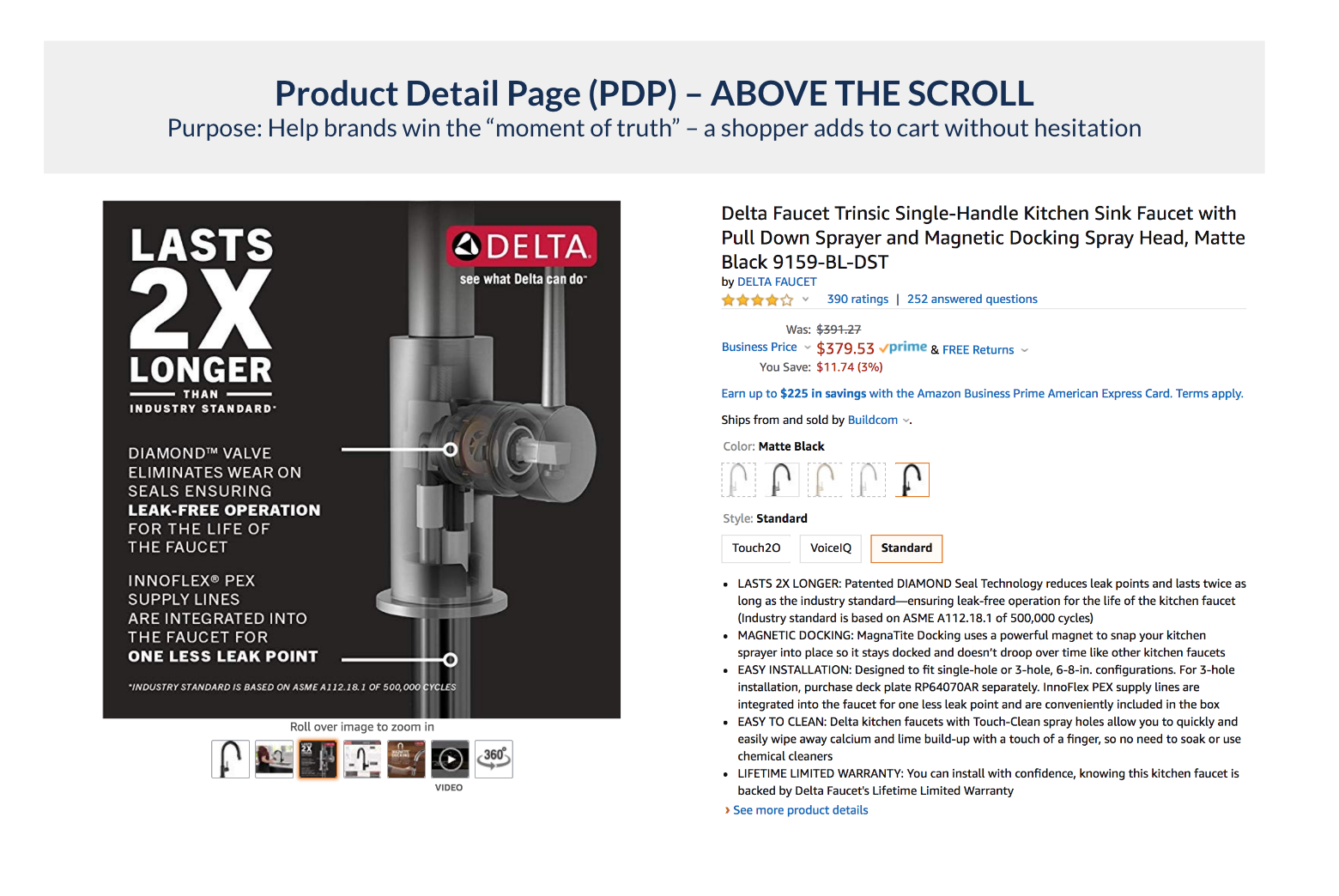 Below the Scroll
Go deeper. Give shoppers visual information that explains an aspect of your product more in-depth. It could be how to use it, how it's made, or what situations it's meant for. Pepper in some brand-level messaging here, too (but only a little!), so they can start to learn more about you.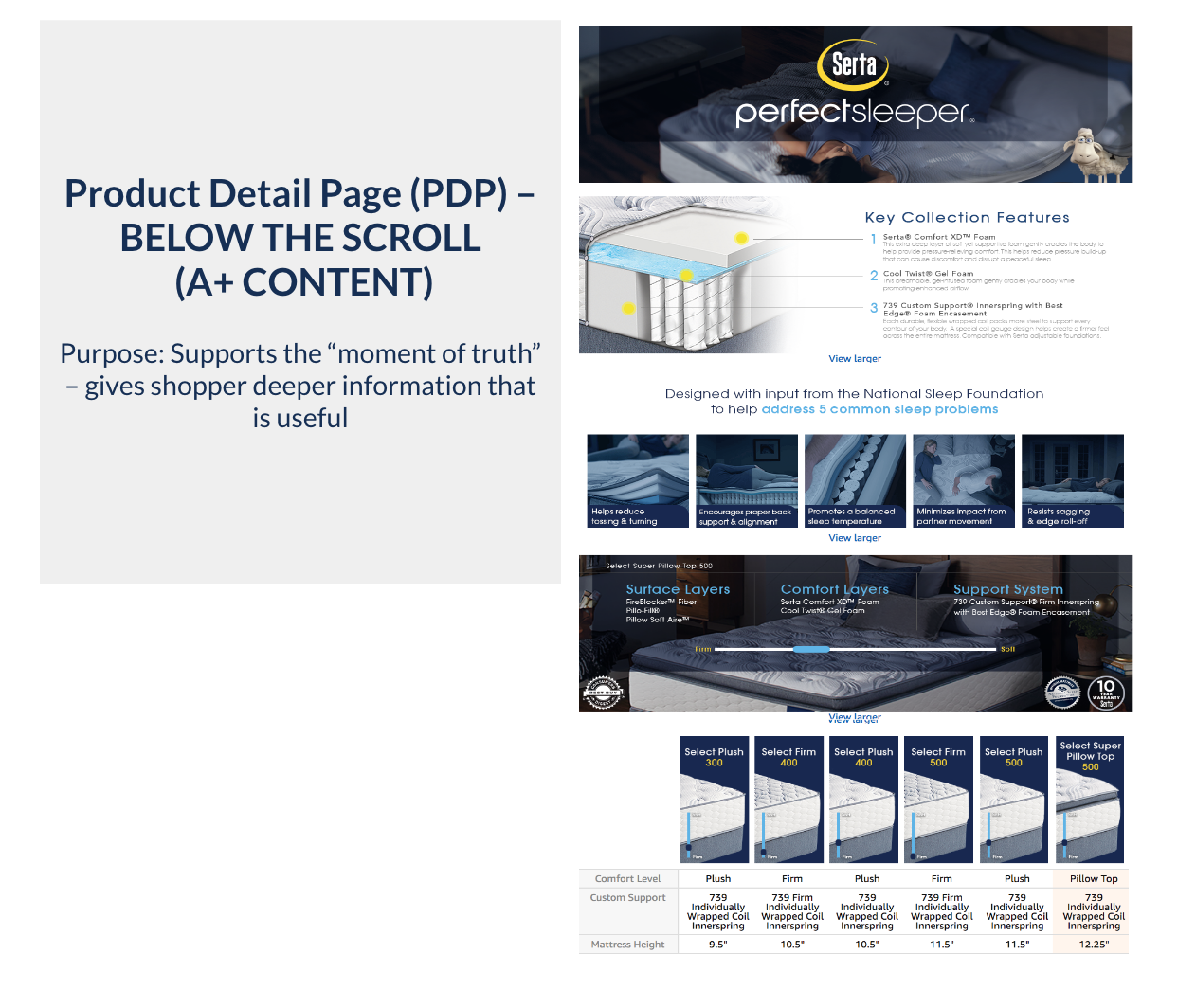 Brand Store Page
Talk about your products (probably organized into categories) and tell your story, simply. Amazon is a transactional experience (without a lot of touchy-feely, emotional appeals), but that doesn't mean your brand store has to be. You'll want to balance selling versus storytelling. But think about it: If a customer navigates there willingly, take advantage of it. Keep their attention. Let them see who you are, and let them get to know you better. This could help with many more sales later, if they like what they see.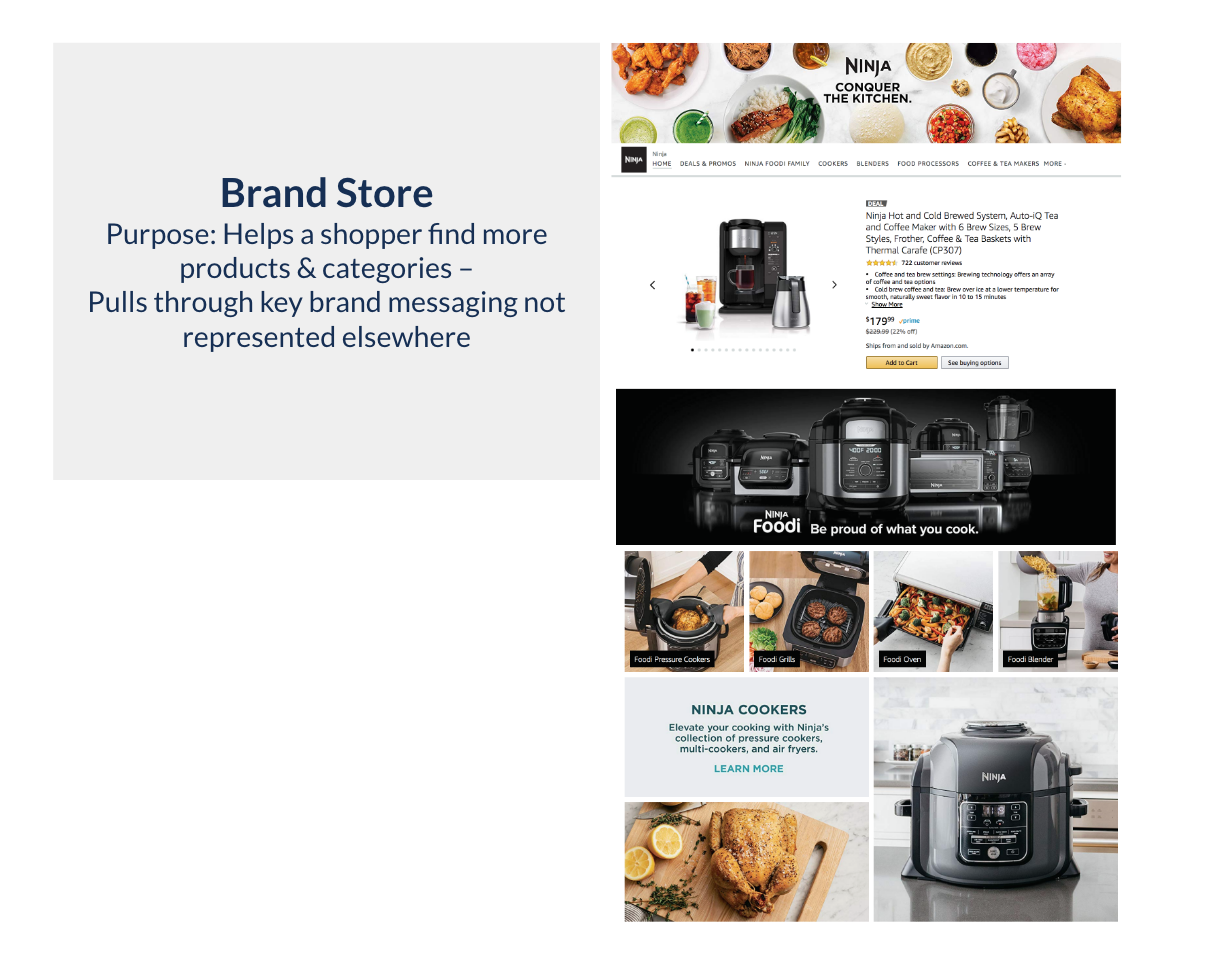 Once you know what you're working with and understand the unique purpose of each area, now it's time to take a look at the competitive landscape.
2. Get inspired by others.
How do you make content come to life within each area on Amazon? See what your competitors are doing! Great ideas are already out there, and you can be inspired by them. (You can also use that information to unlock some funds to upgrade your own content.)
Look at companies, brands, and products outside of your category, too. CPG companies are good for this and are doing some amazing work within the platform. This practice is something we do ourselves to keep our creative teams and clients smart. Every quarter, we complete an Amazon audit of more than 100 brands to see who's pushing the format forward and enticing customers with can't- miss content. Ask to see ours (we're happy to share), or start a regular audit of your own that you share with your internal key stakeholders.
3. Do what's right for you.
You'll see a lot of cool ideas out there, but you have to decide what's right for your unique goals. Should every Brand Store have a 2-minute brand video? Not always. Should every A+ area give step-by-step instructions on how to use the product? Maybe not! As you gather ideas about what's out there and match them back to the strengths of your unique products and product categories, the stories may reveal themselves. If they don't, get some experts involved.
You can DIY it with your team and your existing library of marketing materials, or you can get outside help from companies like ours.
In this time of intense, Amazon-led disruption, lean into your best practices—or borrow some best practices from others, until you have your own. When you take advantage of your unique opportunities on Amazon, you can help your company develop a bold path forward—and help shoppers who need your products and can't wait to learn more about your brand.