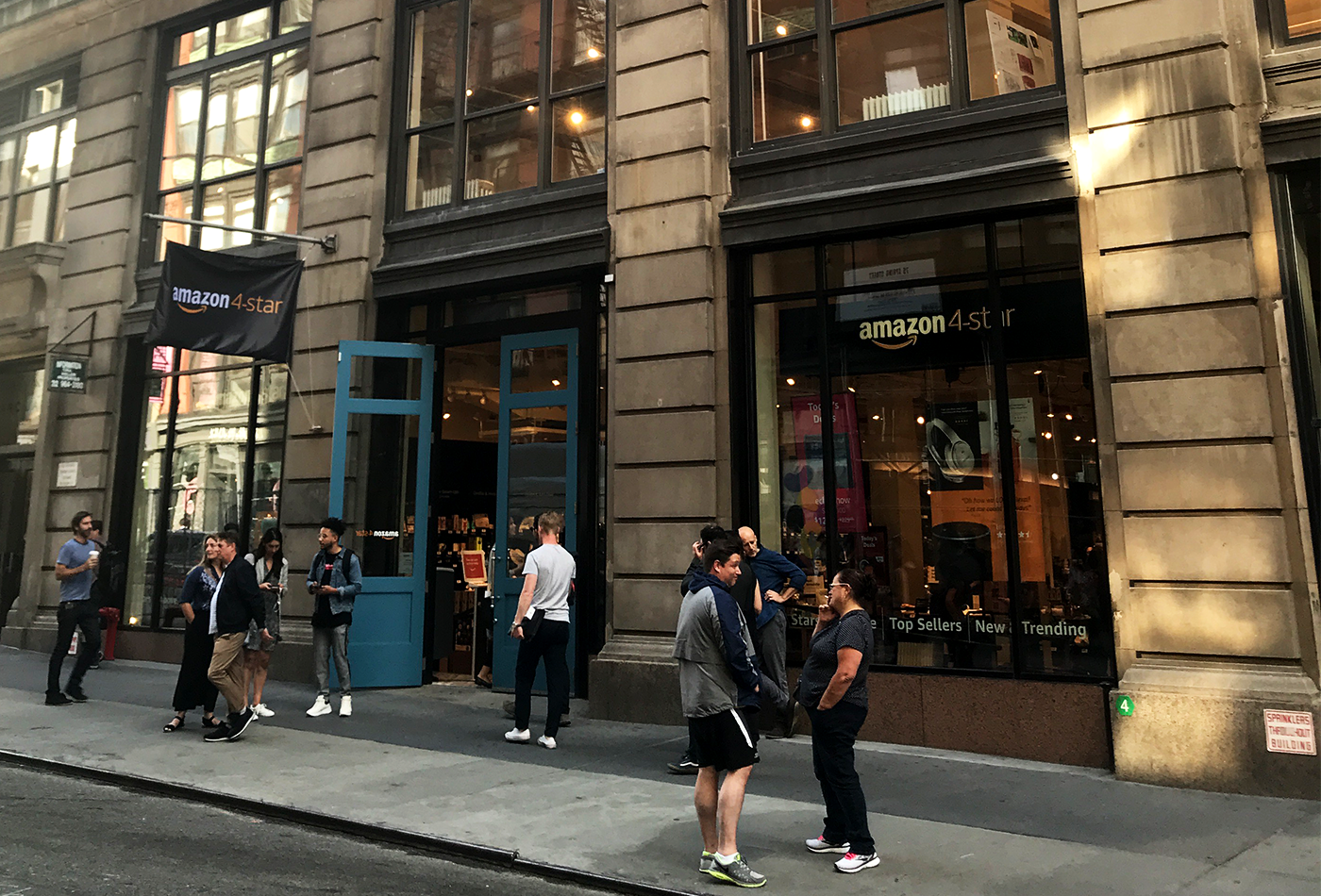 Think retail is dead? Think again!
Online sales strategies and tactics get a lot of attention these days, but let's not forget the fact that about 90% of retail activity still happens in-store. The switch to an ecomm sales environment (and world!) has been hugely disruptive, and traditional brick-and-mortar retailers are still finding their way. This makes it the perfect time, then, for Amazon to innovate in a new territory—they're going offline and into traditional store formats.
From clicks to bricks
Amazon already has almost two dozen bookstores around the country. Now, the company is trying out a new format in Soho in Manhattan, called 4-star.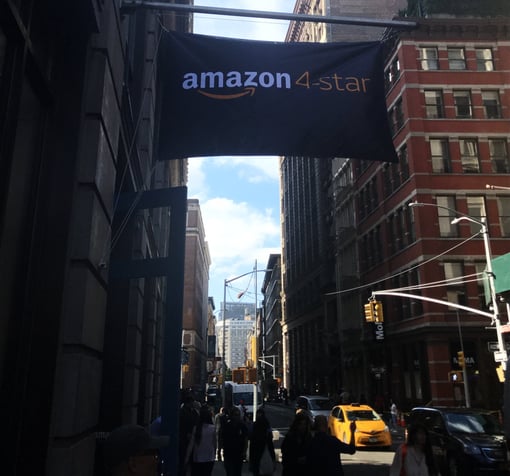 It's a store full of products that are rated either 4 stars or above, top-sellers, or new and trending.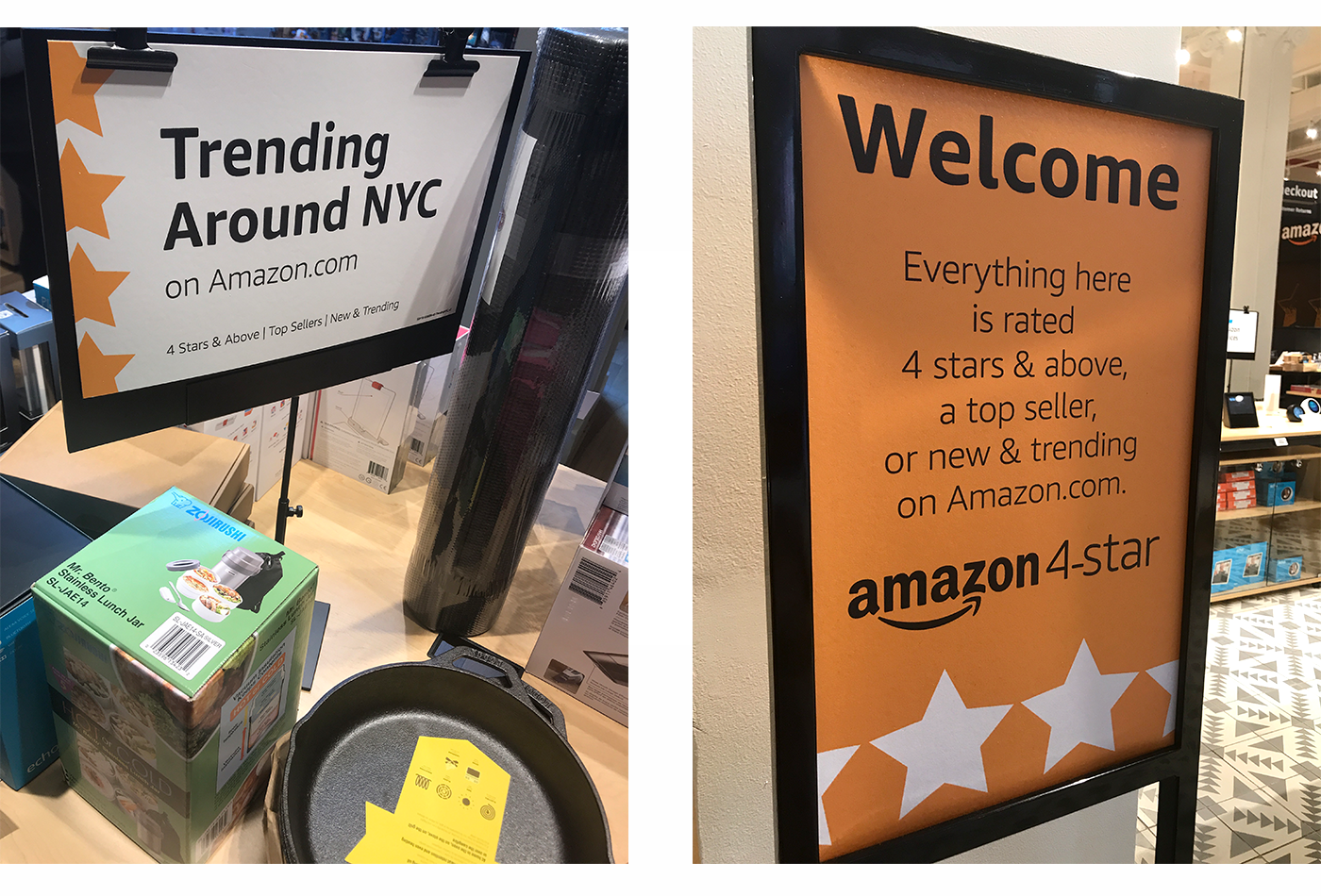 There are also some additional spots reserved for "most-wished-for" items and to support company initiatives—like exclusives, basics, and the "launchpad" to showcase new start-ups.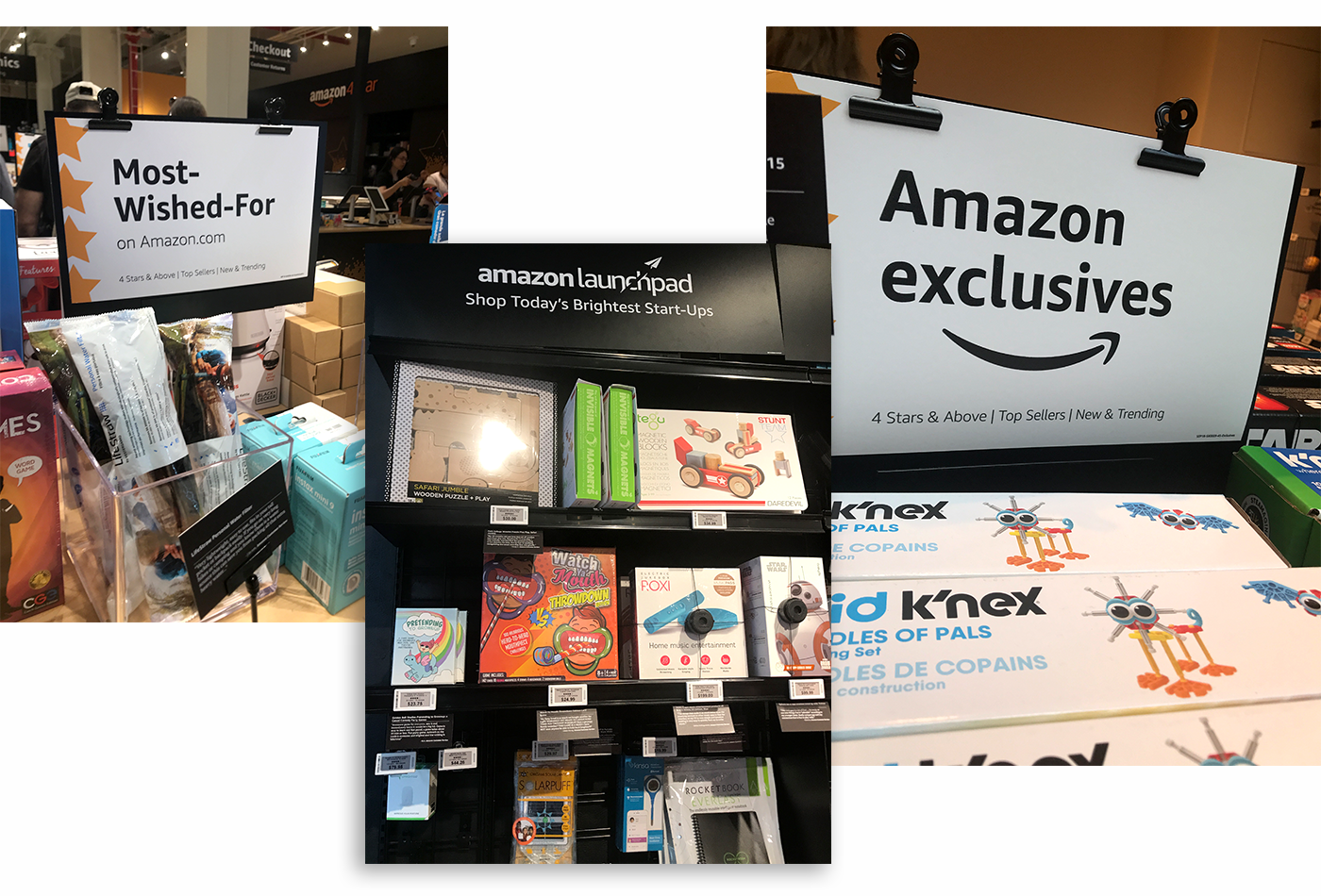 An organized, informative, and welcoming atmosphere
It's just 4,000 square feet, so it has a more intimate feeling than you might imagine (a Barnes & Noble can be up to 26,000 square feet, for comparison). It's a hodgepodge of different categories from cooking to stationary, but it's relatively well-organized. Each category gets its own shelf or table.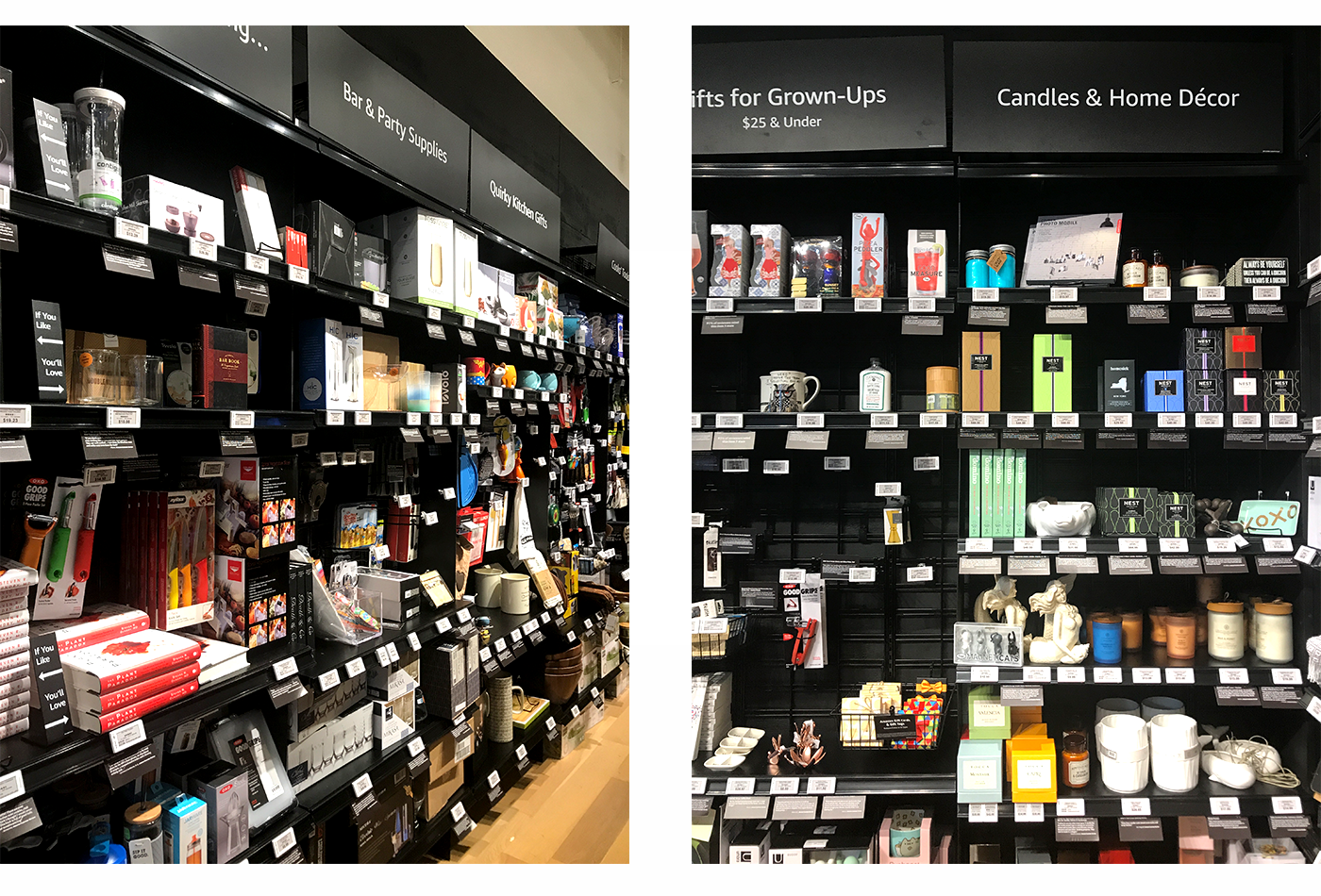 There's a good amount of product knowledge/category knowledge information, like displays that explain smart home devices.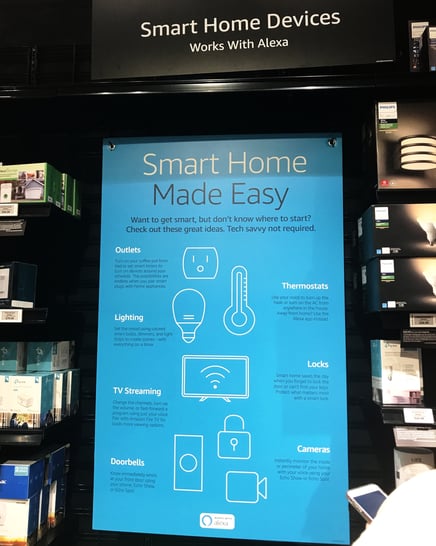 Enjoy the perks of online shopping IRL with shopper reviews
On the shelf-level, you see product cards with printed online reviews. The price display itself is digital, so it can be adjusted.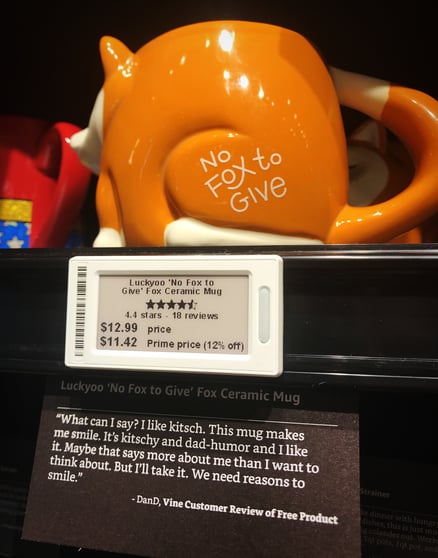 The store, with its ever-changing assortment, seems to be best for gift-giving—or just discovering and exploring new items (that are vouched for by other customers). You wouldn't go here to pick up your basics, must-haves, or groceries, however. (Amazon is developing its checkout-free Amazon Go store formats for that.)
Testing the new brick-and-mortar-meets-ecommerce model
The location is in Soho near Broadway, which is a high street-like shopping district that's home to many other chains, from fast-fashion (H&M, Zara) to home (Crate+Barrel). Amazon can expect discovery via foot traffic and the halo effect of being among other major retail players.
It doesn't carry the grandeur of a flagship (maybe that's an outdated role for retail?), but surely gives Amazon lots of data to test and try as it finds out the best way to use the strengths of brick-and-mortar to complement its full portfolio of products and services.
It's an interesting concept—providing only the best-of-the-best products—and one that should spur other retailers to try new formats, too. Retail is here to stay…and it's possible that the most viable format of the future is one we haven't even seen yet (though we'll keep our eyes open!).