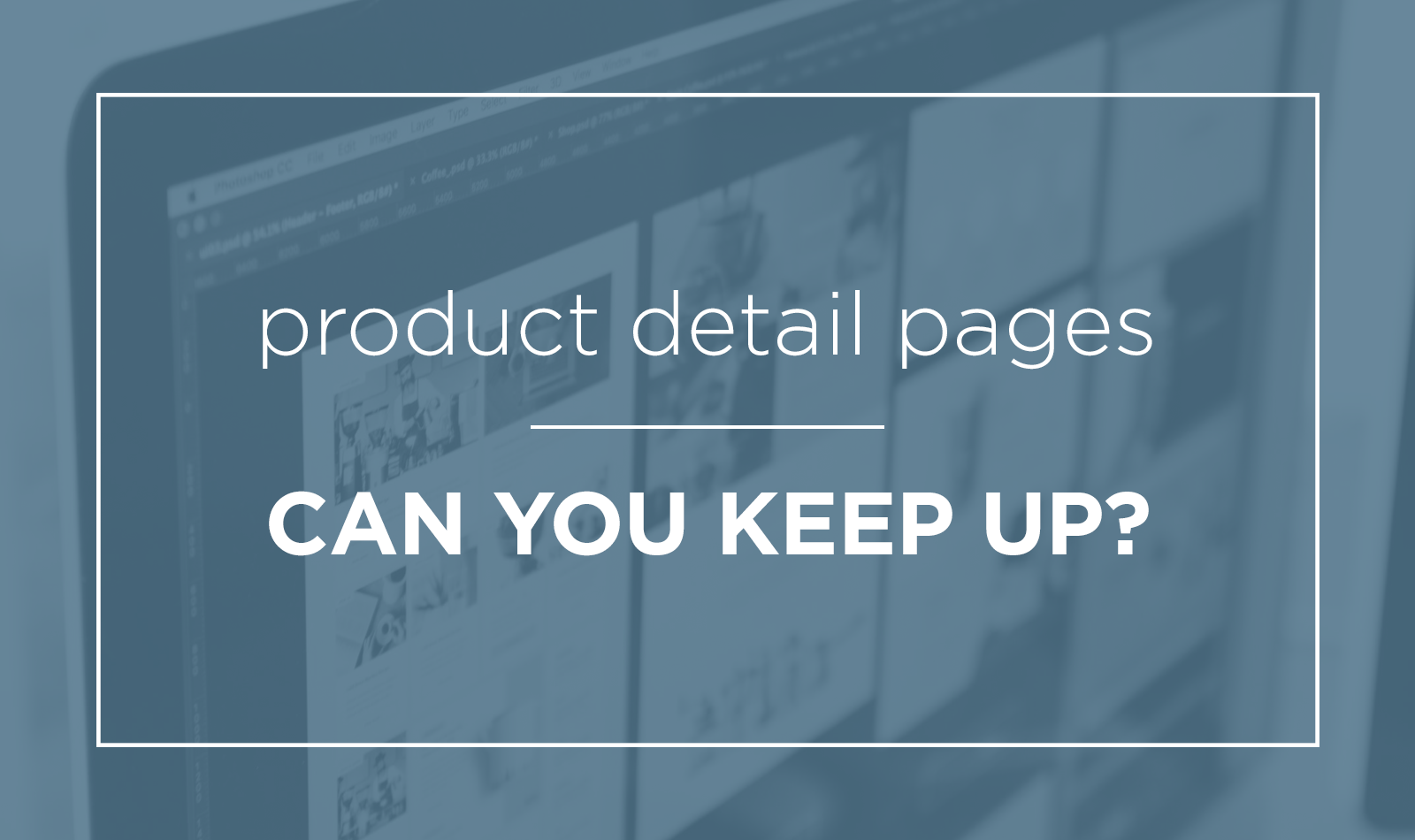 Remember when you played Telephone as a kid?
It was pretty easy to see, in real time, how a simple message could be manipulated based on the sender's interpretation of it. In just a few seconds, "Jenny's mom sells art" became "Benny's dog smells farts." Hey, I'm just being honest.
You don't want your brand or your products to fall victim to Telephone syndrome. But that's exactly what can happen if you don't monitor and disperse your content with military-style precision across retailers, sites, and platforms.
Luckily, there's an easy way to do it, but it's gonna take some upfront work from you.
The perils of proliferation
Let's say you sell your products through Amazon, Best Buy, Walmart, Target, Kohls, and Bed Bath & Beyond—and maybe several others—as well as promote them on your own site and in various retargeting and display ads, social media, and print circulars. You're responsible for a ton of content, and while it may share art and copy (whether it should share those things is dependent upon the audiences you reach through each of these media), the formats and requirements for each seller and channel are remarkably different.
Little Tikes Cozy Coupe
Here's an example of a good content scenario for Little Tikes' Cozy Coupe.
Walmart's product detail page (PDP)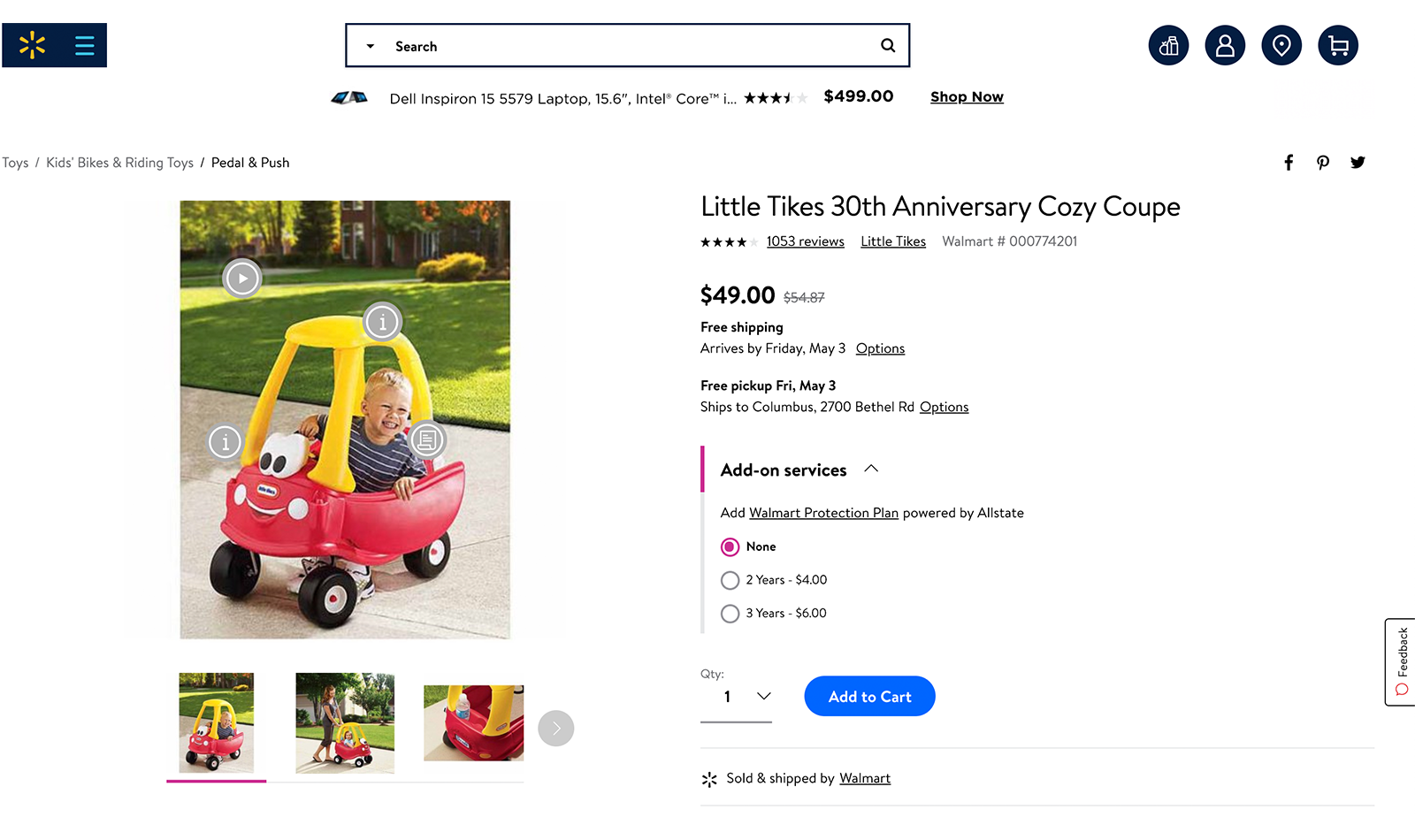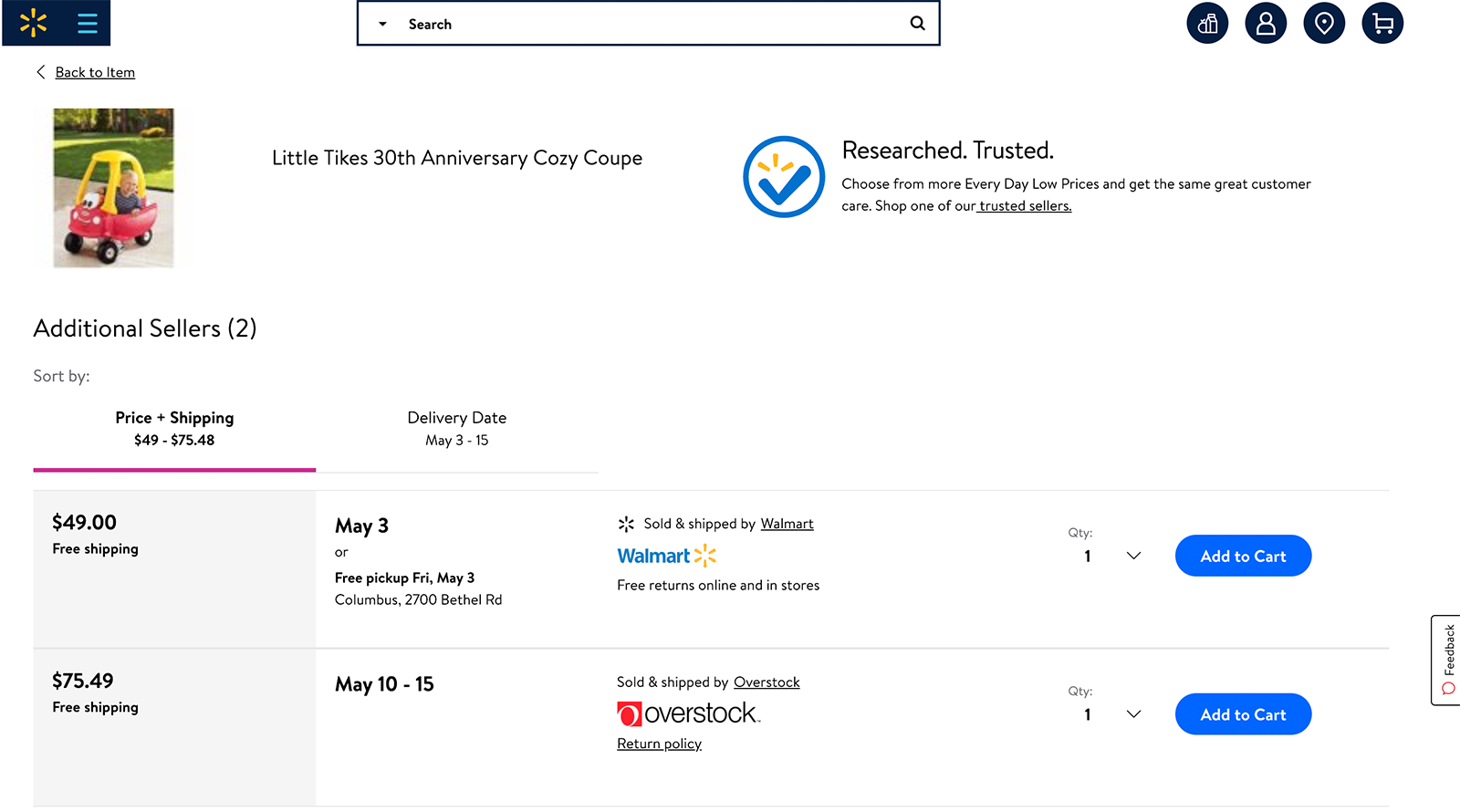 It's *fine,* but you have scroll pretty far down the page for product details. (They even let you compare sellers! Welcome to the new era of ad space, folks.) But at $75.49, what is Overstock thinking?!
Target's PDP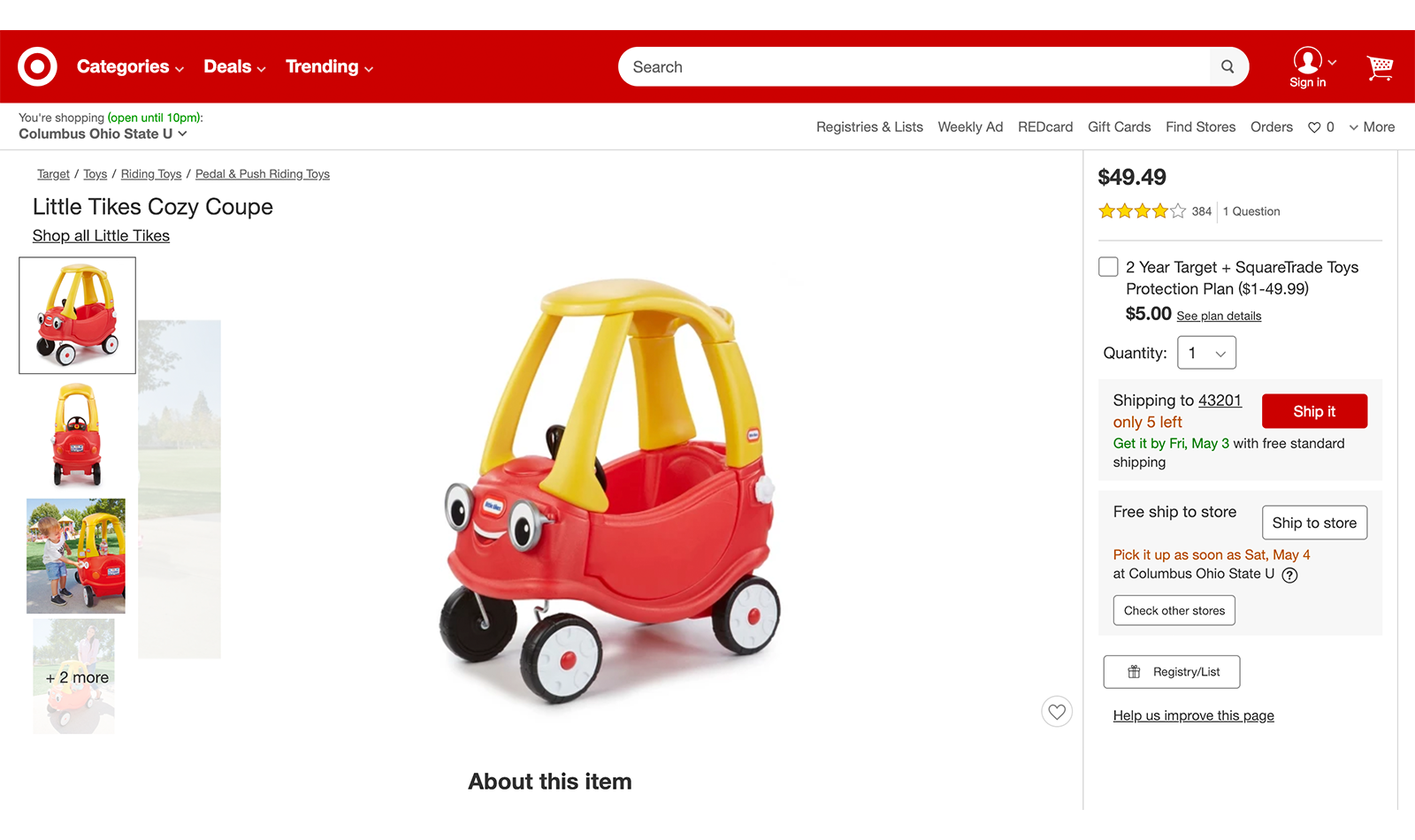 Big image, and kid-approved product benefits once you start scrolling.
Amazon's PDP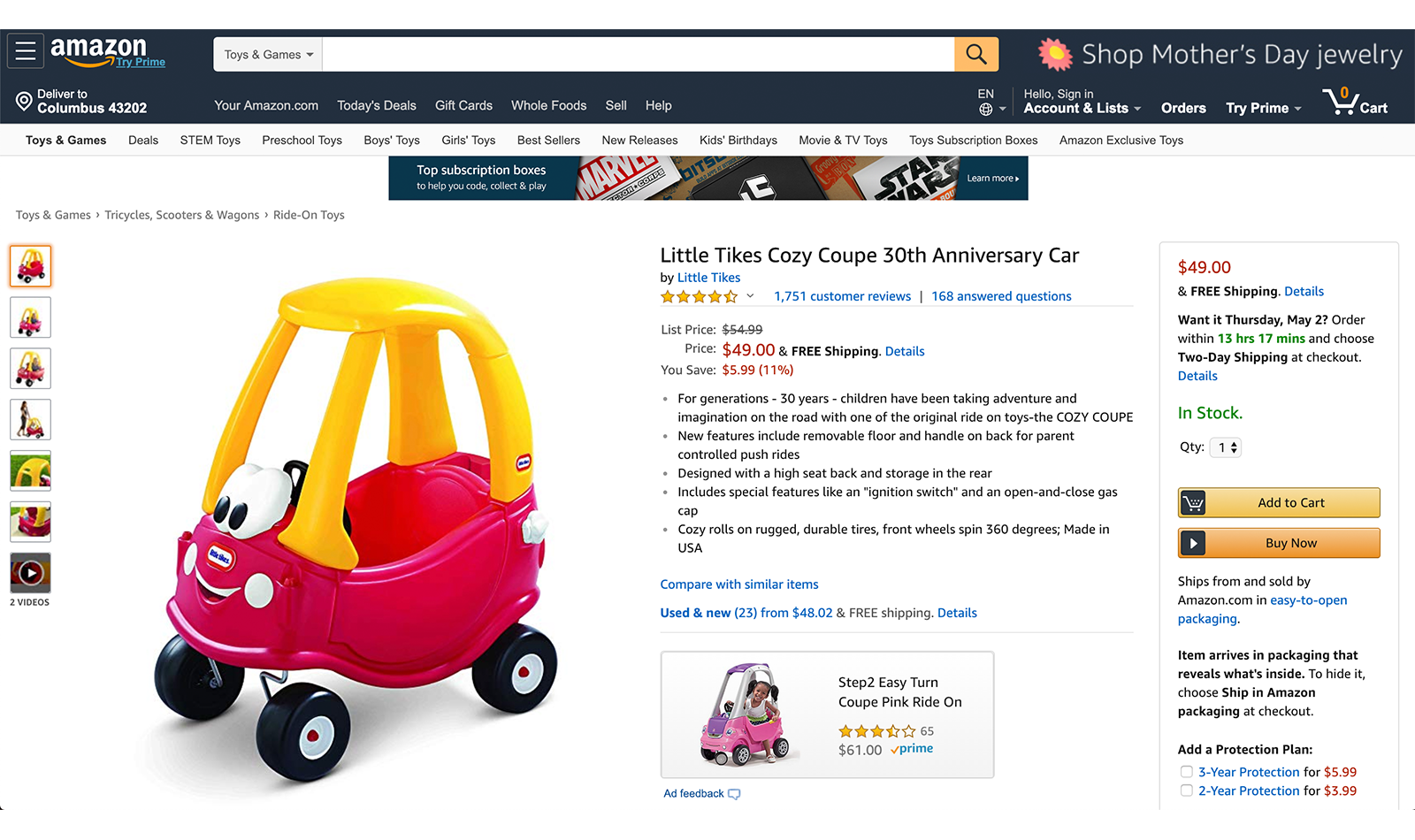 There's product information at the top and bottom of the page, and it's different in both places.
Fingerhut's PDP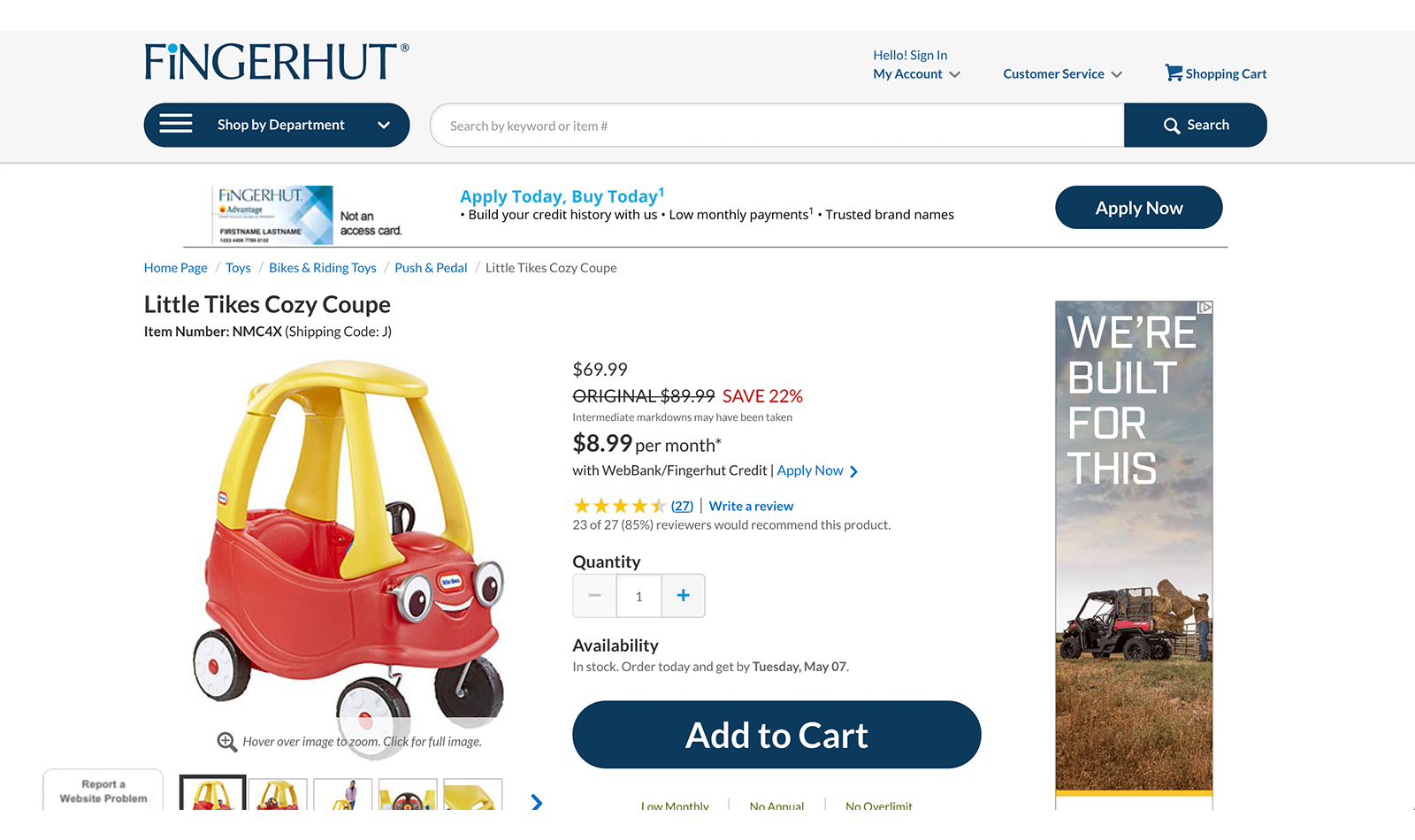 They're going ALL IN on that Add to Cart button—and the Cozy Coupe image is flipped (looks like they got it right, though, since the gas cap is on the other side).
Craftsman C3 Drill/Driver Kit
Now, here's an example of a not-so-good content scenario for a Craftsman Drill Kit.
Sears PDP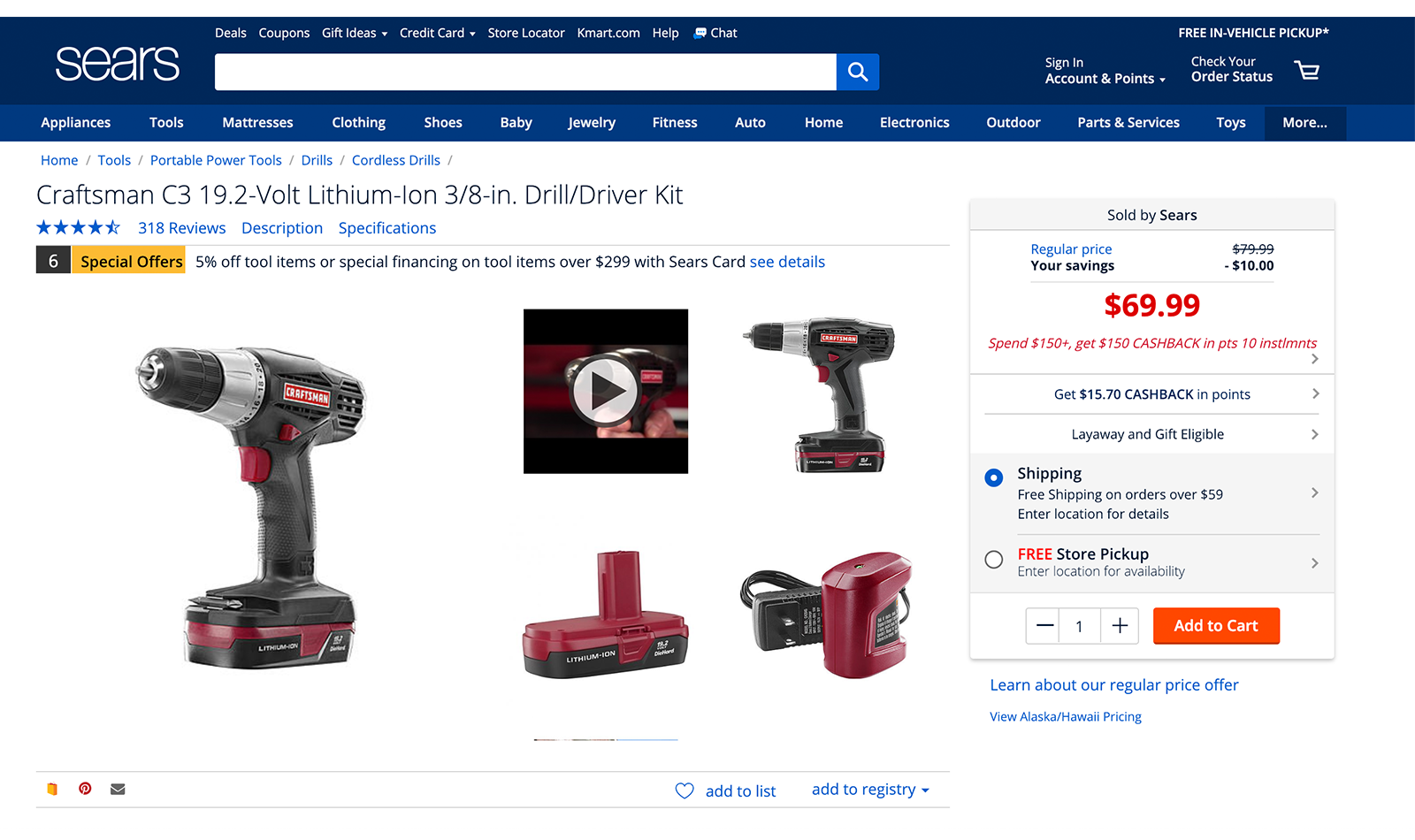 Solid. Lots of product attributes, plus video.


Amazon's PDP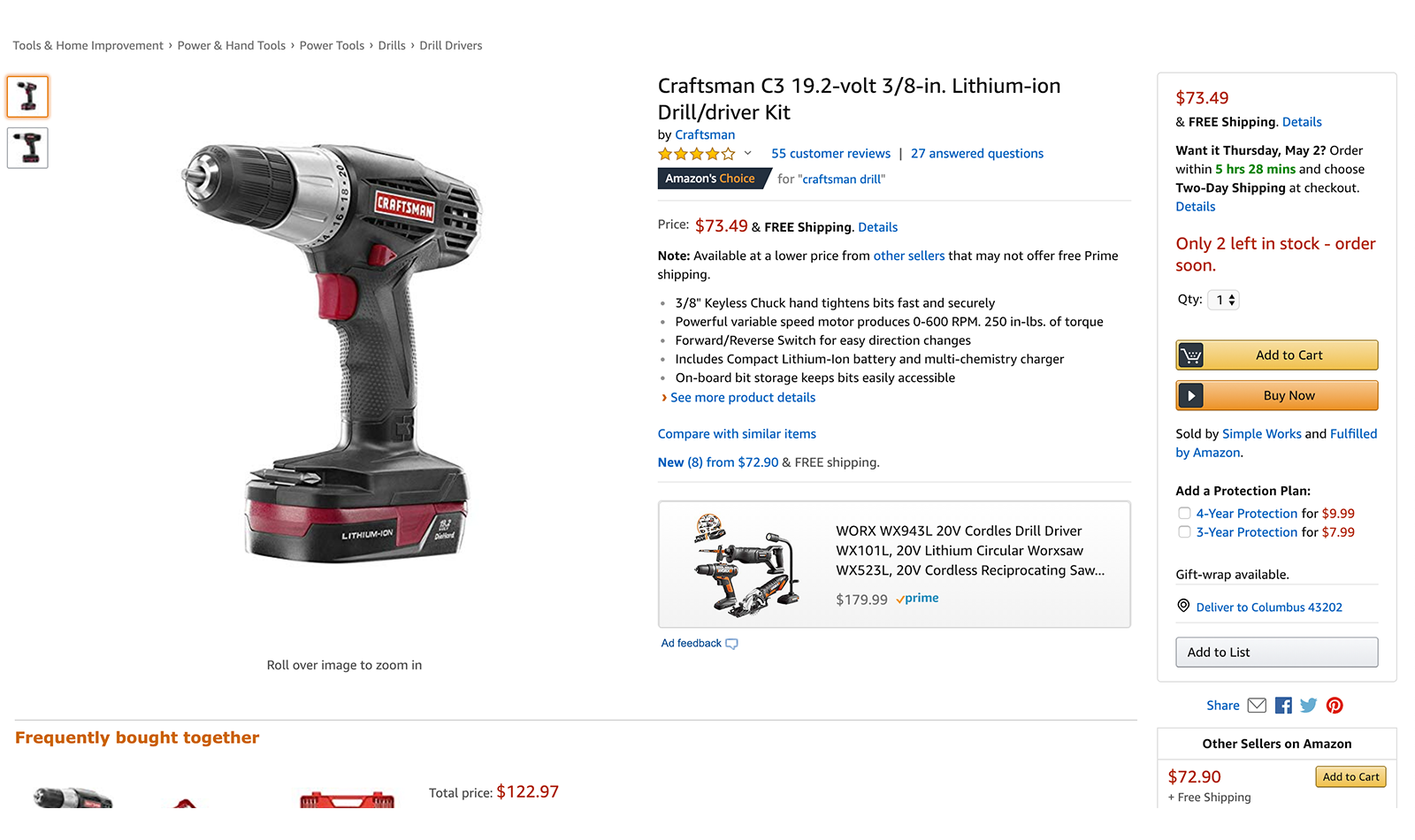 Meh. And what you can't see from this image is the dozen or so competing drills for sale ABOVE this item. (Sorry, Craftsman, that space went to the highest bidders.)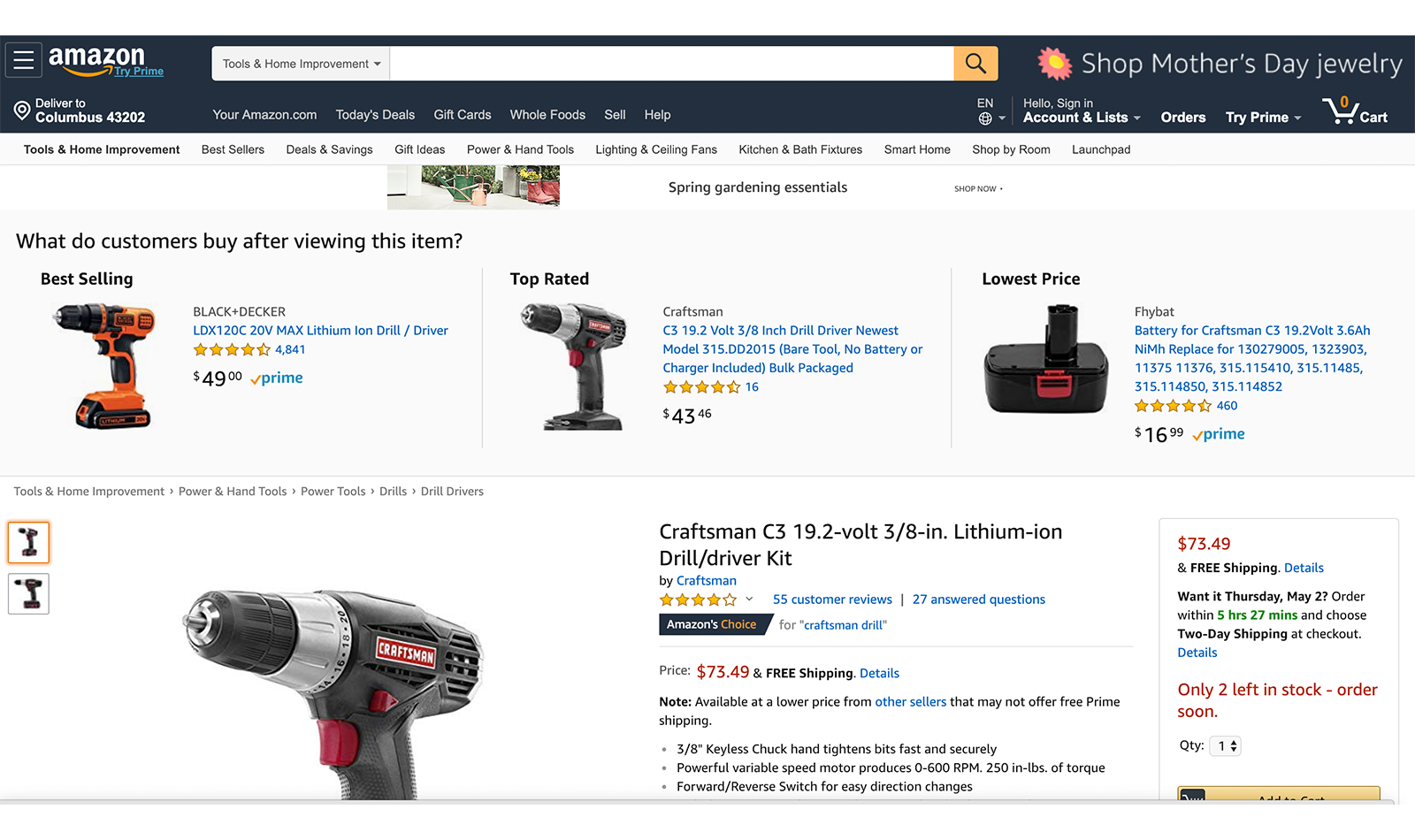 Walmart's PDP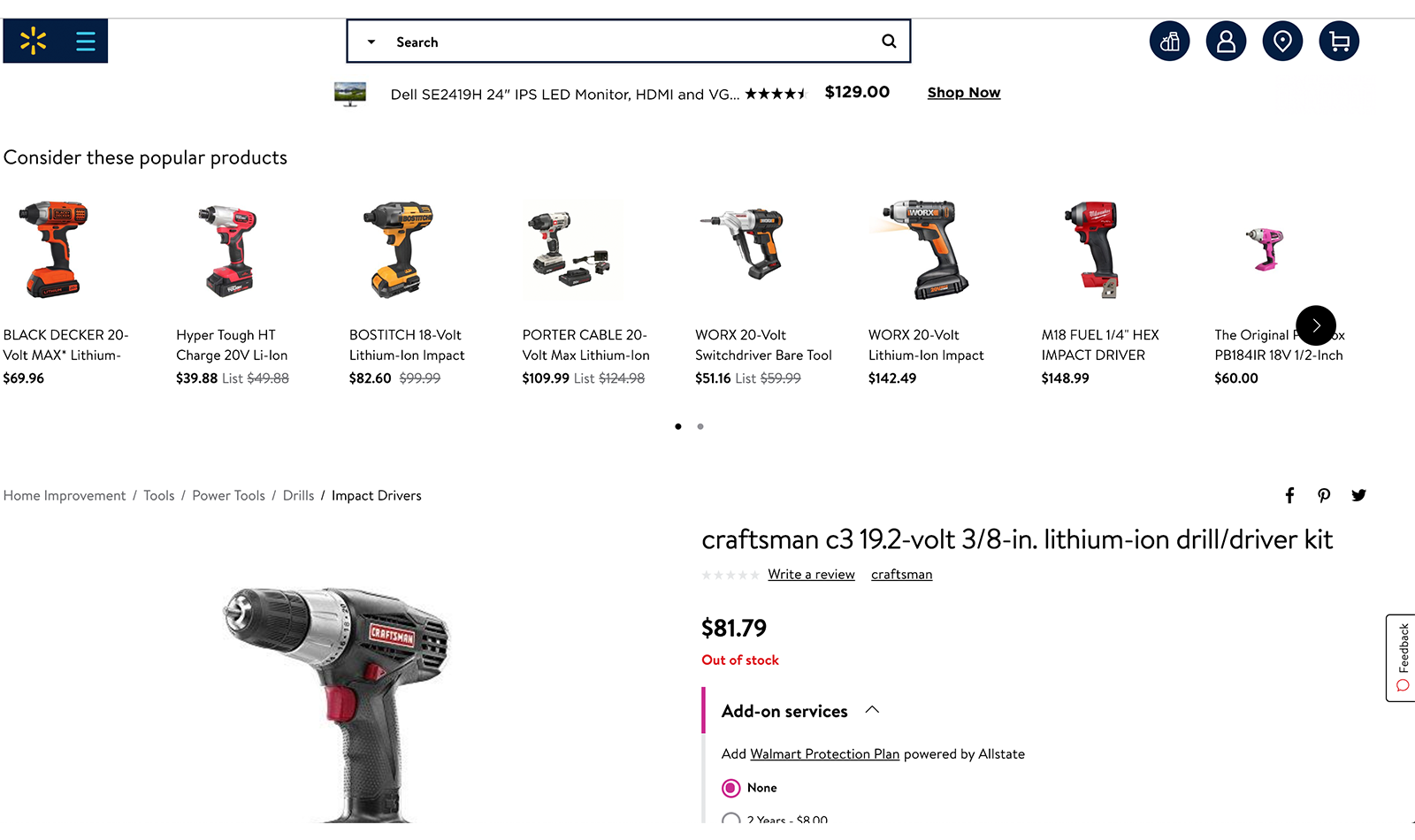 While it's out of stock, at least I'm finally getting the legal warning that goes with Lithium Ion batteries:

Ace's PDP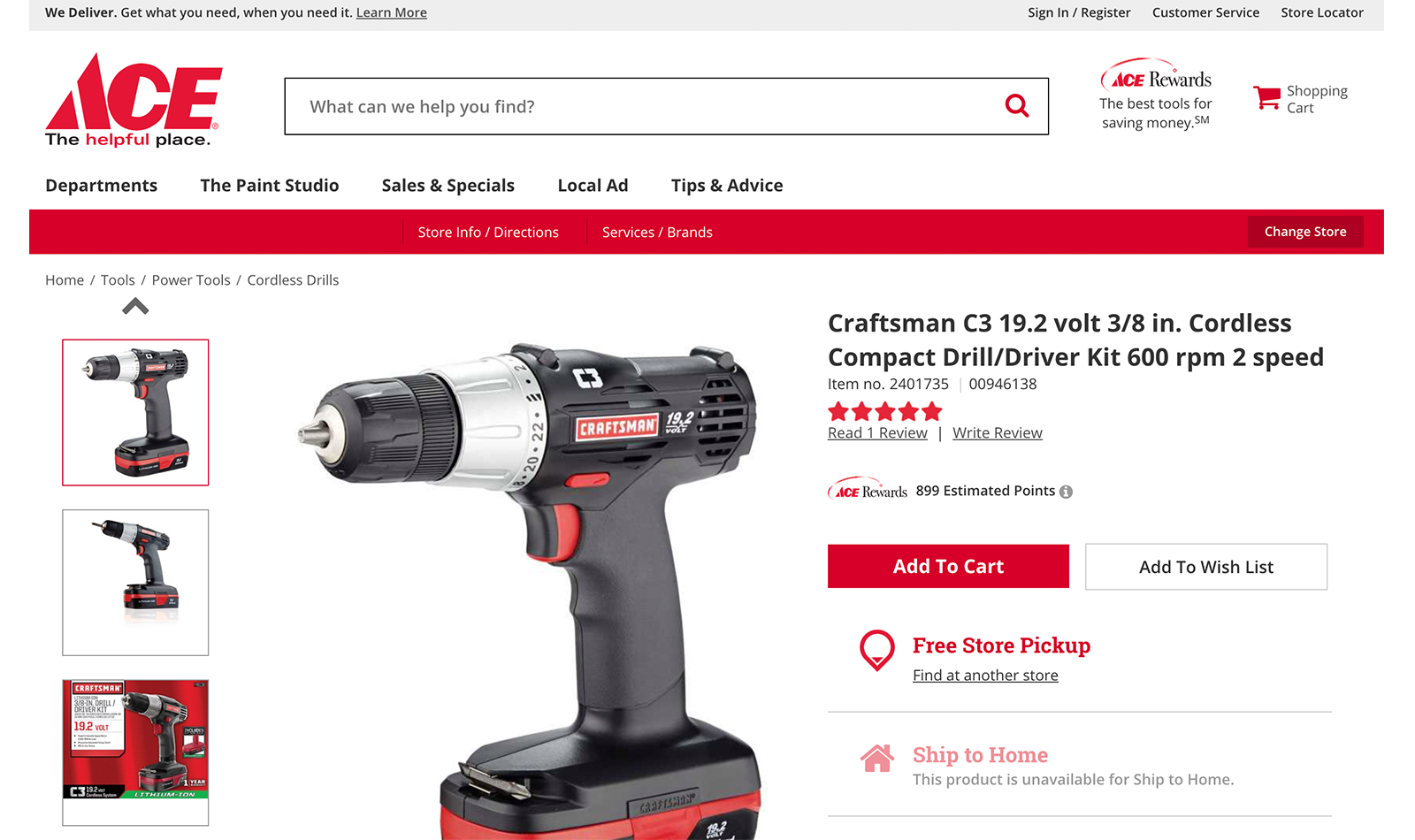 Sad face. Only a few measly bullets and zero specs or ratings and reviews: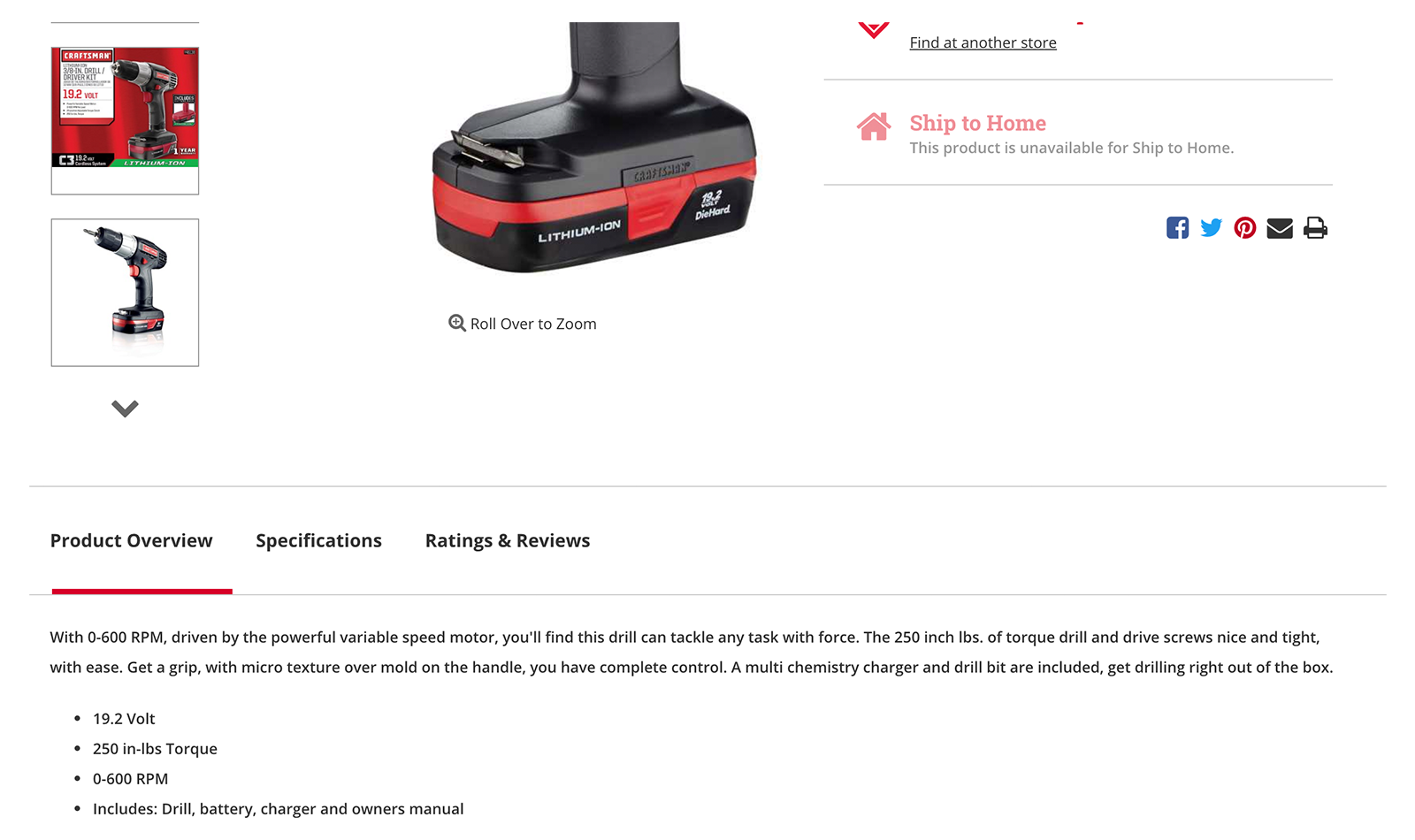 My point is not necessarily to decide which of these PDPs is the best, but to show the wide variation in formats and inputs for each vendor. Managing the complexity of it all is enough to send product and marketing teams into convulsions. Speaking of that…
Why is so much product content manual?
Some of our clients have a term for how they manage content syndication across retailer platforms and various digital channels: spreadsheet hell. They're juggling all the product content needed in—wait for it—Excel sheets. You can imagine the margin for error, let alone the hurdles in sharing that data with vendors. (If you're living this right now, we're sorry.)
That's not the only pain point. We've also heard:
None of the SAP, SaaS, or other systems typically in use at large companies talk to each other
Employee turnover means valuable content and content management knowledge is often walking out the door
Internal disagreements about process lead to paralysis
There's no single place to store the complicated legal footnotes that belong with certain products
When content becomes outdated, the process to update it (and communicate those updates to sellers) is laborious
Third-party sellers often "go rogue" and pull incorrect content from the web, rather than one central, verified location
Marketing and product teams are just too.dang.busy to monitor the vast amounts of content they must deploy
I'm out of breath and I don't even manage this stuff. So, how do you get it under control?
Enter the PIM
Since the early '90s, Kreber has been developing Product Information Systems (PIMs) for brand-name clients to help them effectively manage content. Back then, we did it for print, allowing for the scalable production of catalogs and circulars dense with product info. Today, our customized systems can handle all the data needed to help your team avoid the problems stated above—even as the placement of content has gotten more complex and widespread. In fact, a PIM is more important now than ever.
"Data quality and data consistency are naturally improved by reducing the need to manage redundant information in multiple systems." —Stephen Rogers, R3 Consulting
If you're struggling to wrangle thousands of items of product or marketing content for your company, consider the advantages of a PIM:
It provides a single "source of truth" for your content, and updates can be pushed out in real time
It requires only a few admins and is comprehensive enough to house all data—so you can ditch the spreadsheets and save your teams a ton of time and headaches
It ensures your content is accurate and brand-true, no matter where or how it appears
It guarantees the right keywords, search terms, and metadata are present, every time
The good ones (and it's critical to vet any PIM thoroughly) play nicely with your existing software systems, meaning you can keep what's working and get rid of what isn't
Protect your brand, save your sanity
Now you know why it's critical to find the right content management system for your company. In the example above, Little Tikes is getting it right with the Cozy Coupe—all the product attributes and images on each retailer are largely identical—so customers can trust that what they're reading from site to site is accurate (you know they're comparison shopping). But too often, this isn't the case, especially for small to medium-sized manufacturers. And that hurts sales and your brand's integrity.
As I mentioned, it'll take some work to get your teams aligned and on board with a PIM. There will be time needed for research, discovery, and development; training; data migration and hygiene; and the dreaded change management. But compared to the alternative—tearing your hair out in spreadsheet hell until a meteor strikes the earth—isn't it worth considering?