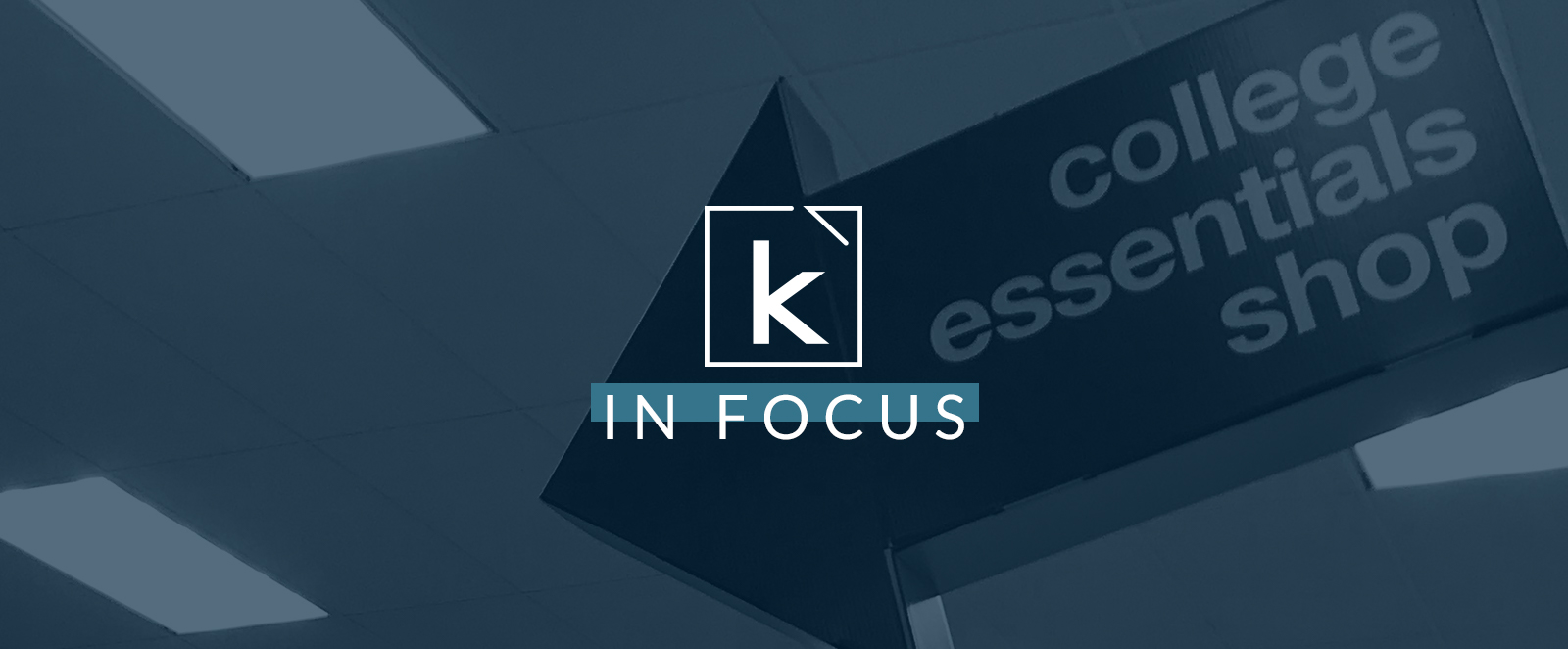 We wondered about it back in April. We tracked the daily developments throughout May and June. We watched as some colleges planned to have in-person classes, while others (like Harvard) decided in early July that fall 2020 classes would be online only.
Like everyone else, we crossed our fingers that a sense of normalcy would return after the summer and that the Back to College time frame would find us all a little more back to business as usual.
Of course, we ain't there yet. Retailers scrambled during spring to adapt the approaches to their Back to College campaigns, adjusting to the uncertainty in knowing exactly where students would physically be for the fall semester and what kind of products they may need for that space.
Let's take a look at the retailers that, mostly by adjusting their images and copy, navigated the COVID-19–related uncertainty well and delivered A+ Back to College campaigns.
Walmart Embraces the Uncertainty
Walmart says it had "all you need for the semester ahead" and that "however you go back, we've got your back." The decor images shown in most of its website headers weren't overtly dorm-specific, highlighting how the products could help "transform your dorm room or your bedroom."
Target Makes Adjustments
In July, Target.com encouraged students to think big: "create your dream space" and "make your college space truly yours."
By the time early August rolled around (and the status of many schools was even less certain, not more), it seemed to take a more practical approach. "You've got this" (which we also saw from Bed Bath & Beyond, in-store) leads off its homepage header. On the college landing page, it's "find whatever you need for wherever you college."
In-store, Target's campaign signage was purely functional, calling out college-related items in regular departments around the store like Kitchen and Bath. Similar to last year's execution, the "College Essentials Shop" housed most of the dorm-specific merchandise, like furniture, bins, and shelving.
While it could just be the store I visited here in Manhattan, this year's in-store approach felt lighter and less driven by a theme. Last year, it was all about checking items off your "College List" with kiosks of limited-time items placed in the aisles around the store. Even areas that did have college-appropriate items (like the kitchen electrics you see there) weren't included in the overarching event (again, at least in this specific store).
Dormify Plays it Safe
Dormify, the digital DTC college brand, hit it hard with the emails and promotions. "Dream room" and "dream bed" were, smartly, not too specific to actual dorms, keeping them in a safe position amidst students' changing plans.
Big Lots Plays the Middle
You wouldn't find any mentions of dorm life or college living within these August communications from Big Lots. A generic approach to its photography (Is it a dorm? Is it a bedroom?) helped keep the creative from being too prescriptive.
Bed Bath & Beyond Meets the Challenge
Bed Bath let customers know its solutions were "for college at home or away" on its homepage. The August college landing page spoke directly to students who would be studying at home, encouraging them to "create a 'college from home' space… that makes it feel like you're on campus."
In-store, Bed Bath's "College Ready" campaign was fully realized, with a simplicity and directness that stood out well in the in-store environment. The product stories were based on what you could "build"—things like a clutter-free room and a "power shower." By focusing on projects (and using the clever and clean wood background), Bed Bath tapped into the fun, DIY spirit of the seasonal event (that could be achieved anywhere, if we ignore the specific #dormready callouts).
It's "Home Learning" for The Container Store
The Container Store, usually a big proponent of college-specific messaging online and in-store, created its own, unique "home learning" concept by August that covered kindergarten to college. Both its homepage and a special "Home Learning Solutions" landing page touted its organizing problem solvers, from rolling carts to desktop bins and trays.
Amazon Keeps It Simple
Amazon doesn't typically do seasonal events with tons of bells and whistles, and Lord knows they had their hands full this year with other COVID-19–related concerns. The result? A simple "Off to College" homepage header that focused on tech solutions and promoted a 6-month free trial of its "Prime Student" service.
Looking Ahead...
Seasonal events live and die by timing: when to start them, when to produce the creative, when to have the elements delivered to online and in-store teams for execution. Back to College, and the uncertainty of where students would physically be mid-August, bore the brunt of COVID-19's impact more than any other retail event this year.
It's great to see the flexibility the teams displayed in the midst of all the uncertainty.
Let's hope that by the holidays we're on more solid footing, but if we're not…some of these College adjustments can point the way for how to adjust, if necessary.
Good luck out there! (And let us know if your next retail event needs some help!)