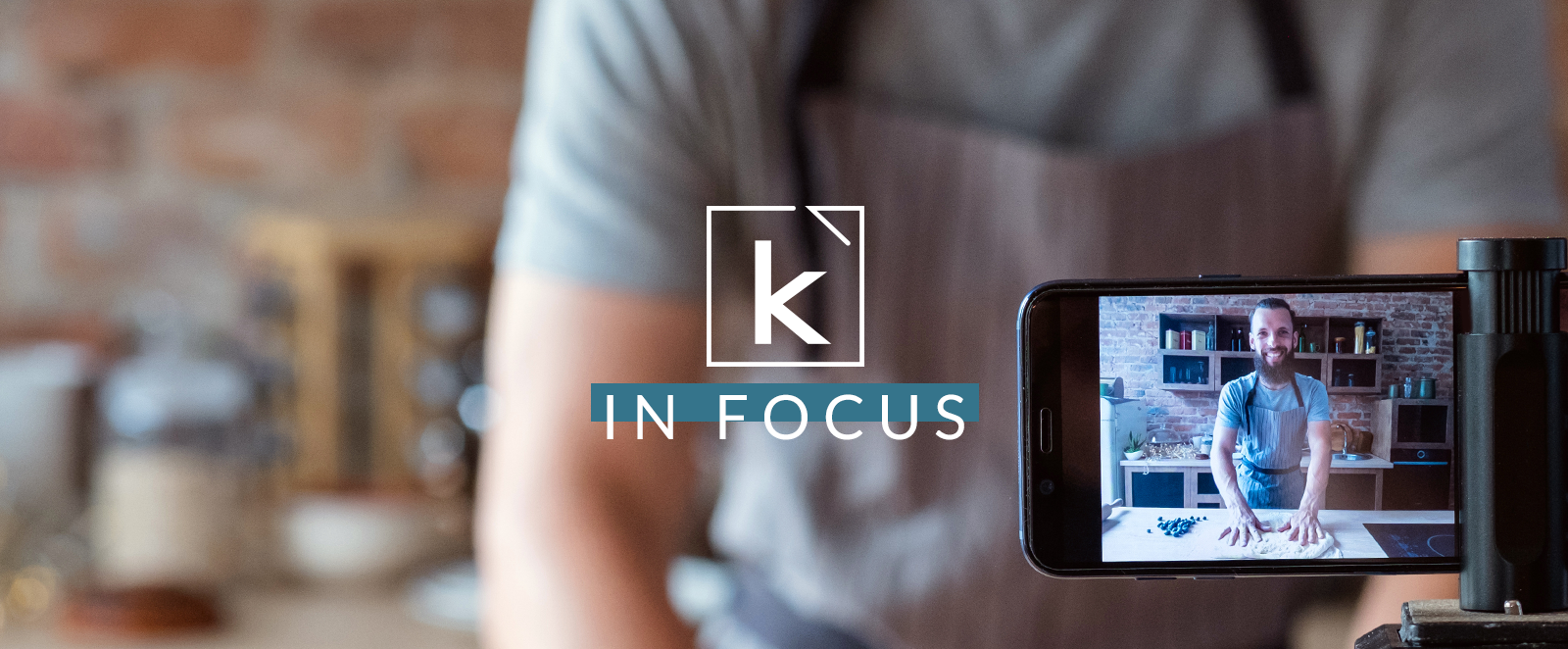 Your content calendar probably used to look a lot like this:

Organic post, organic post, organic post, maybe a paid advertisement or two. Match the copy to your brand voice, find the right visual, and move on to the next. But times have drastically changed.
First, video made its grand entrance. Branded videos and snackable content, for example, have become a requirement rather than a luxury. Then, video broke into different categories like GIFs, Vine, stop-motion, and so on. It's become a go-to asset for brands that want to diversify their storytelling.
One of the latest and greatest frontiers is live, or streaming, video.
In this blog, we'll talk about why it's important, and how to make sure your brand is prepared when you decide to take the plunge.
Stream of Information
For too long, brand content felt manufactured.
Not too many brands would stray from what they're comfortable with, which inhibited them from reaching a new audience. It's difficult to reach new people, we've learned, because the tendency to fall back on conventional wisdom usually wins out – or these new audiences demand different things from brands.
For example, we recently looked at cause marketing. Younger audiences overwhelmingly favor brands that align with causes that are important to them, or that benefit the greater good (sustainability, equal rights). It's a different way to connect.
To that end, some of the industry's most influential platforms have begun offering brands a new way to reach people, conversationally and without pre-production or a "staged" feel: live, or streaming, video.
The two biggest players offering this service right now are YouTube (more than one billion daily active users) and Facebook (which has FB Live and Instagram), giving brands an unprecedented reach if they leverage these tools properly.
Take, for example, that Facebook has 2.32 billion active users per month. Of that group, viewers will spend three times as much time watching a live video than a produced video – and live videos regularly drive more impressions, reach, and engagement than produced content.
Live video is a way for brands to "let their hair down" and connect directly, and allow them to participate in the storytelling. Whereas traditional advertising (and even some social media) is talking at the audience, this outlet brings them in.
Planning For Action
It's OK if you haven't yet decided to jump into live video (FB Live launched in 2016). The good news? It's low-investment in terms of labor and technology. All you need is a smartphone and the Facebook app.
In 2018, 97% of marketers stated video helped their customers understand their brands better. – Wyzowl
And there are so many ways to cut the cake – which makes it all the more exciting for brands to experiment and figure out what works. Remember: it's all about making your brand and its story more accessible.
74% of marketers surveyed by Wyzowl this year said live video has translated into success for their brand, and 35% of video marketers are using Facebook Live as their primary channel – because it's where the audience is: Facebook Live is responsible for 35% more engagement than regular video content and in 2017, became the most-used live video streaming service ahead of YouTube and Twitter.
Here are a few ideas to consider as you plan your live video content:
Q&As: Does your CEO want to be more accessible? Host a regular live video stream that allows customers to ask questions and get a response straight from leadership.
Special announcements: Live video was meant for a product launch. Take it from GM, which was the first auto manufacturer to go live on Facebook and used it to unveil the Bolt EV.
Behind the scenes: Everyone loves a sneak peek, and live video on social media makes it happen. Target is one of the big brands to go "live" in a big way, particularly in revealing new product offerings and activating events.
Live events: Using live video at an event, conference, trade show, etc. shows your audience where your brand goes, what it does, and how the story continues beyond what they're used to.
Our advice? Don't be afraid. Be willing to take risks. Your audience is your greatest barometer with social media and live video is no exception. We can't stress this enough: try it. Ask questions and use feedback in a constructive way. It's worth it.