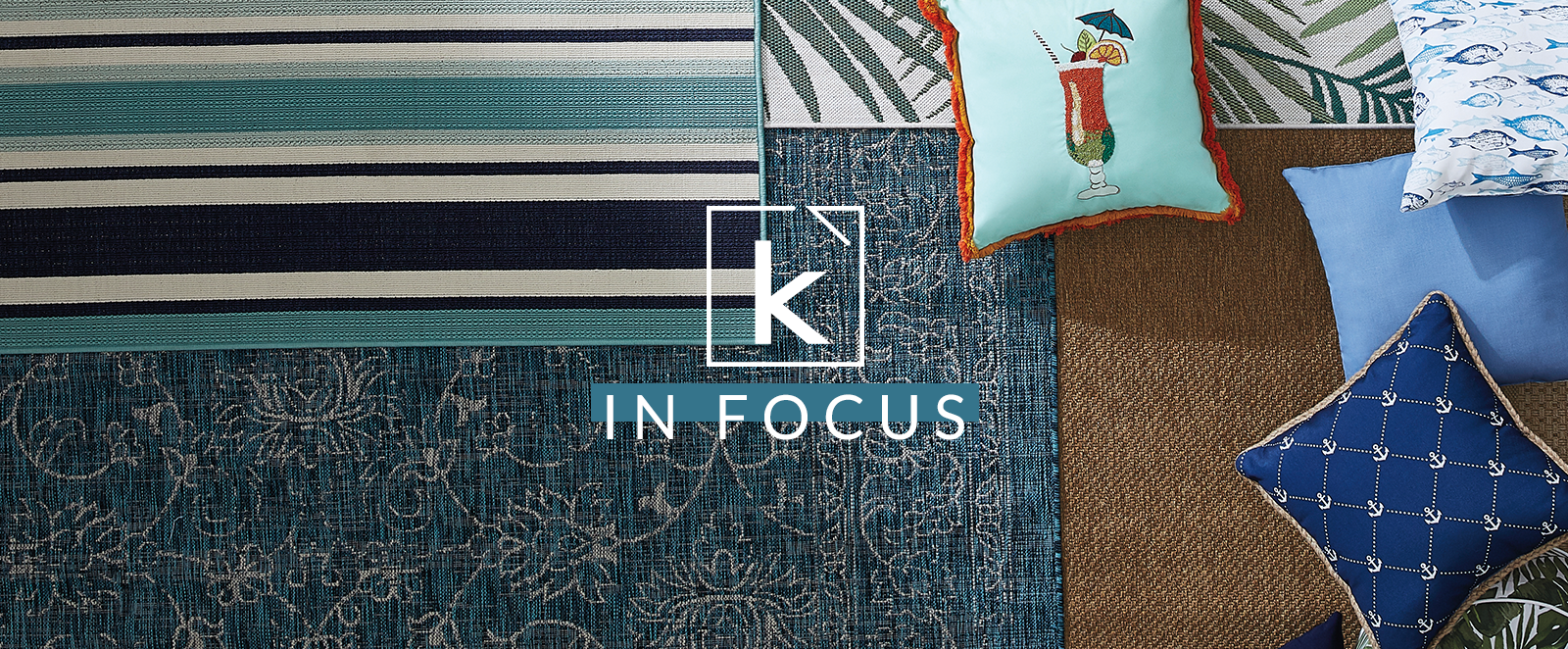 This is one of our favorite events of the year.
Our boots will be on the ground at Casual Market 2019, getting an up-close look at the latest and greatest styles and trends in the outdoor furnishings industry. To say that we're excited to be in Chicago for this would be an understatement.
"This is a fantastic week for many reasons," says Jynne Harris, Kreber VP of Client Services. "We're looking forward to seeing the great work from vendors and brands at Casual Market."
Wait...why will Kreber be there?
Let's unpack that a bit. We're a marketing agency, but we're also a studio, with 265,000 square feet of space in High Point, North Carolina, and 90,000 square feet in Columbus, Ohio. And just like the vendors and brands at Casual Market, we want to talk to you and show you what we can do. We hope to see you there, but in the meantime, here are the trends we're hearing a lot about...
A material world
Mixing looks and interspersing different finishes? Are you serious, Kreber blog?
Yep, we are. It's time to embrace the organic. Wood finishes, metals, and even wicker have emerged as the hot new looks. They play right into the theme of customization that consumers are starving for: having the ability to create a truly unique space with a combination of finishes that keep it looking modern and fresh.
Indoor, outdoor, both?
There's an increasingly thin line between what people will invest in indoor furniture vs. their outdoor spaces. In fact, the recent surge of new materials, finishes, colors, and patterns has resulted in outdoor furnishings having a similar look and feel to indoor furniture. Fully upholstered, finished, and customized outdoor furniture is in, and it may be here to stay.

Image courtesy: Texacraft
Pops of color
Cushions and pillows and more...the days of solid, traditional colors are over. Last year, we saw a variety of patterns and designs that really catch the eye, and it's become a really popular trend in outdoor furnishings. People want customization, they want creativity, and they want something unique for their space.
Image courtesy: AGIO International
What else are we looking for at this year's Casual Market? We've got a keen eye on the customer experience. How can brands—whether large or small—create the best opportunity to sell product that looks great, performs well, and (most importantly) is presented beautifully?
We can talk about the rise of performance fabrics and fire pit-focused spaces (two hot trends that will be making waves at this year's show) all day and night, but we also want to talk about the power of a studio and how it breathes new life into your product presentation.
To demonstrate the importance of a great visual partner, here are a few examples of how we've helped retailers and brands stand out.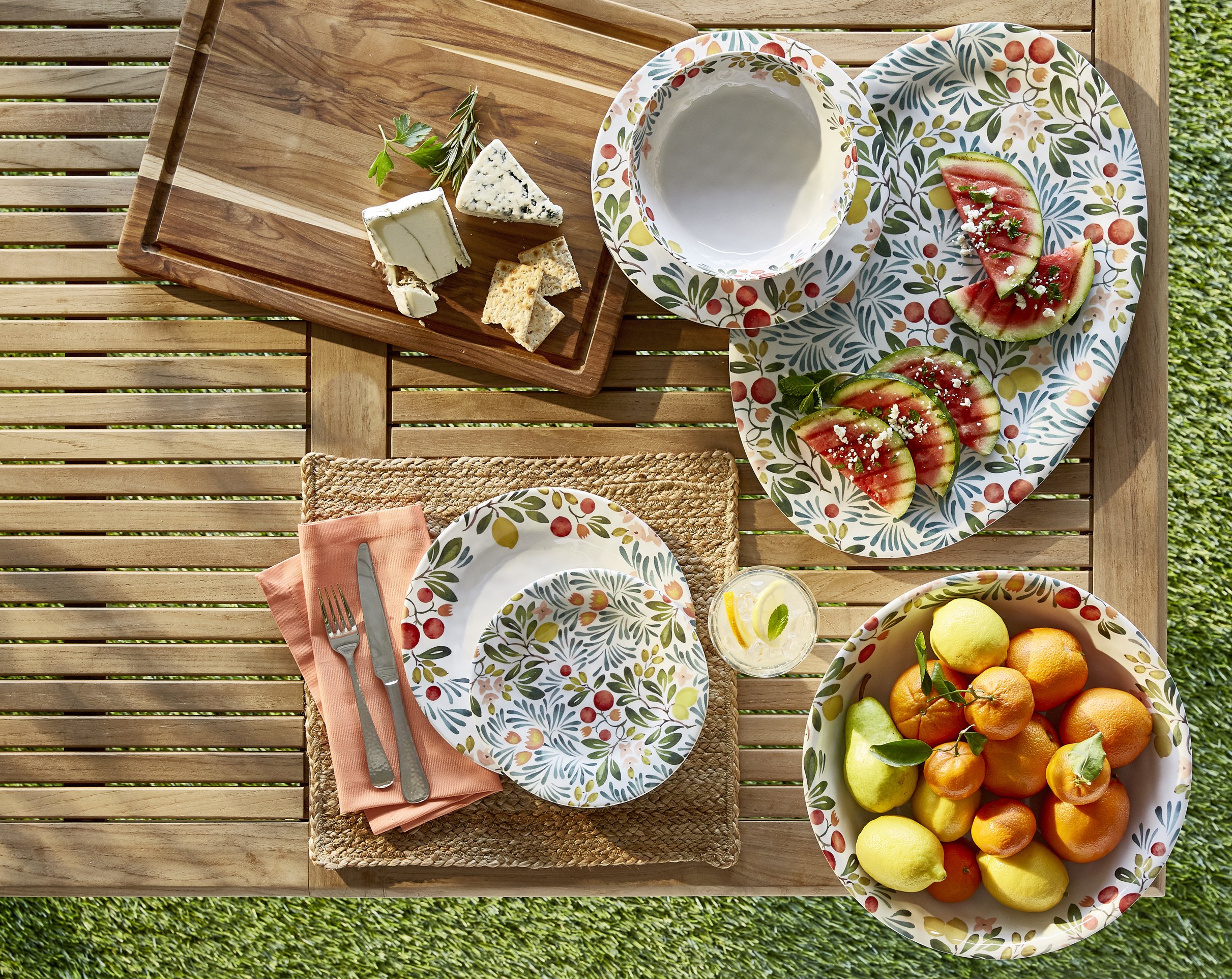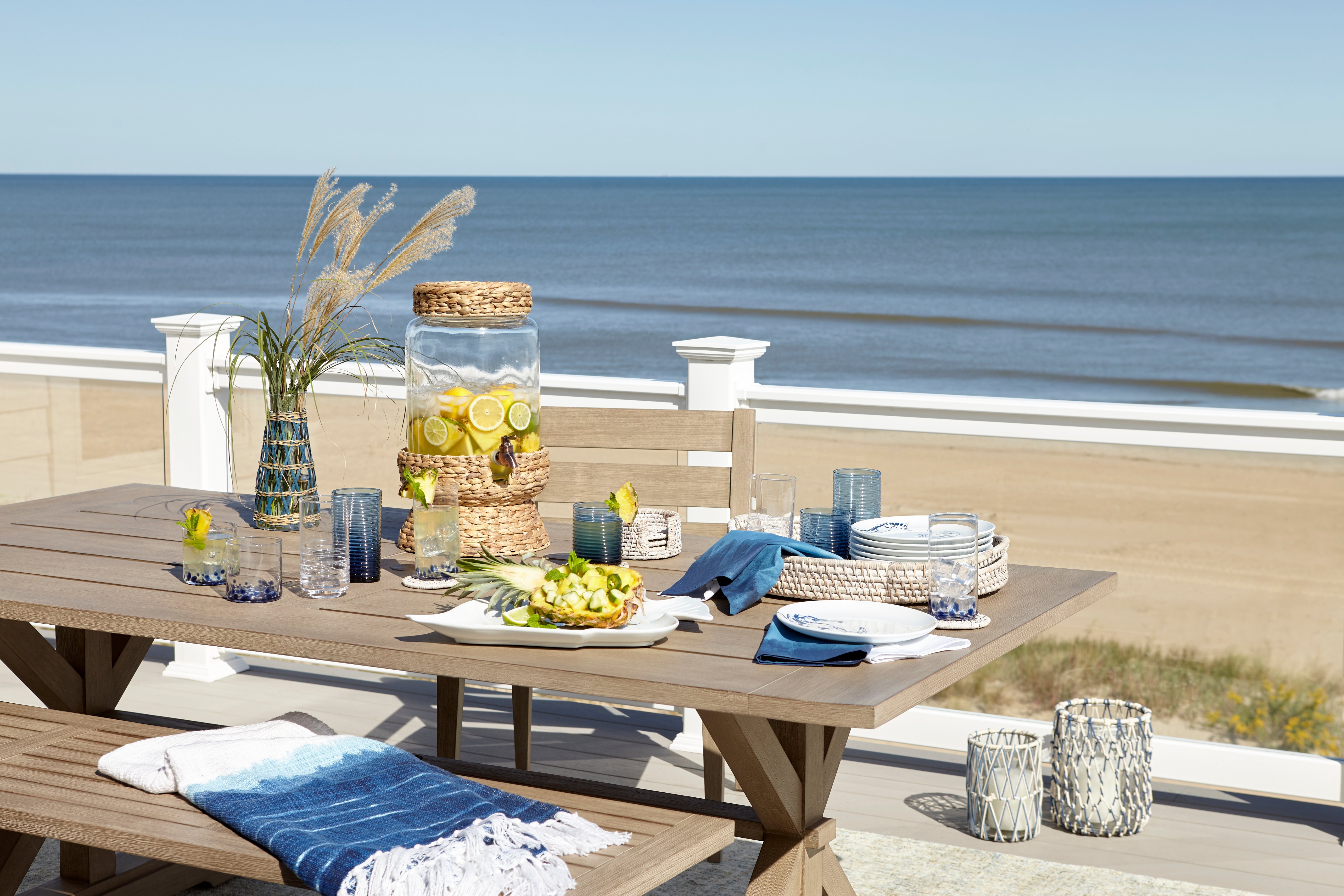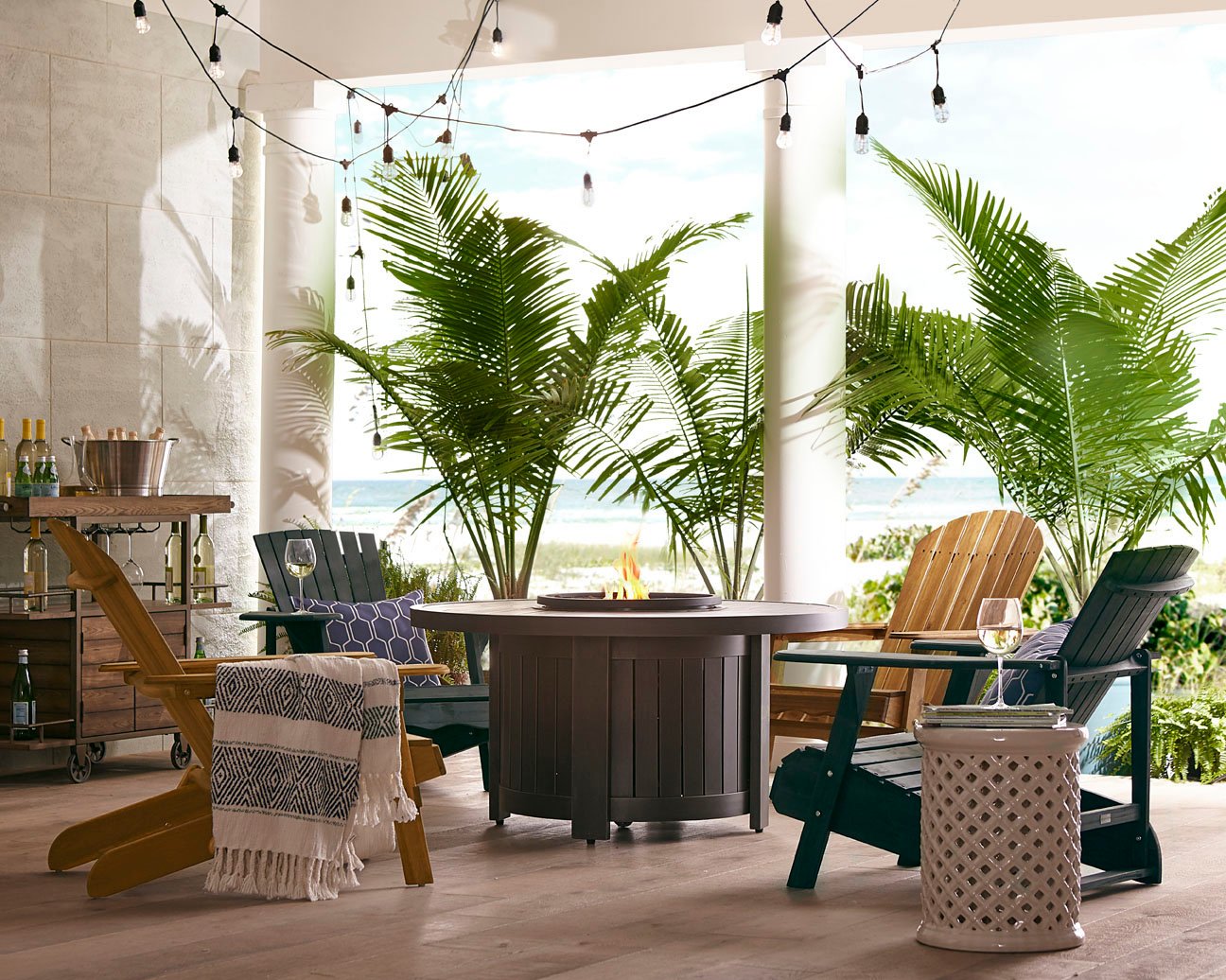 Trending in the right direction
Purveyors of outdoor living products are always looking to be trend-forward. It's a requirement in this space, and "next year" is always "right now." With so many floors and showrooms to explore at Casual Market, there's a source of inspiration waiting around every corner, and we've spoken with—and worked with—top brands who capitalized on major trends last year.
Having one of our studios located in High Point—the heart of "furniture country"—is advantageous for a number of reasons. We're in a position to be privy to trends well in advance, giving us a leg up in terms of planning, preparation, and being able to proactively communicate what we can accomplish in our seven-acre space. Right now, we're seeing a surge in home trends translating into the outdoor furnishings space, and we often see product before it even gets into the consumer's hands.
See you at Casual Market?
We'll be glad to tell you more when we get there, but here are few other details to keep in mind:
Our 40-set studio is fully customizable for your production needs.
We have versatile studio setups and can create indoor/outdoor spaces on site. Yep, we can even shoot a fire pit...with real fire.
We offer advanced CGI capabilities, allowing us to create the most photorealistic imagery—no matter the season.
If you'll be in Chicago for Casual Market, let's chat!