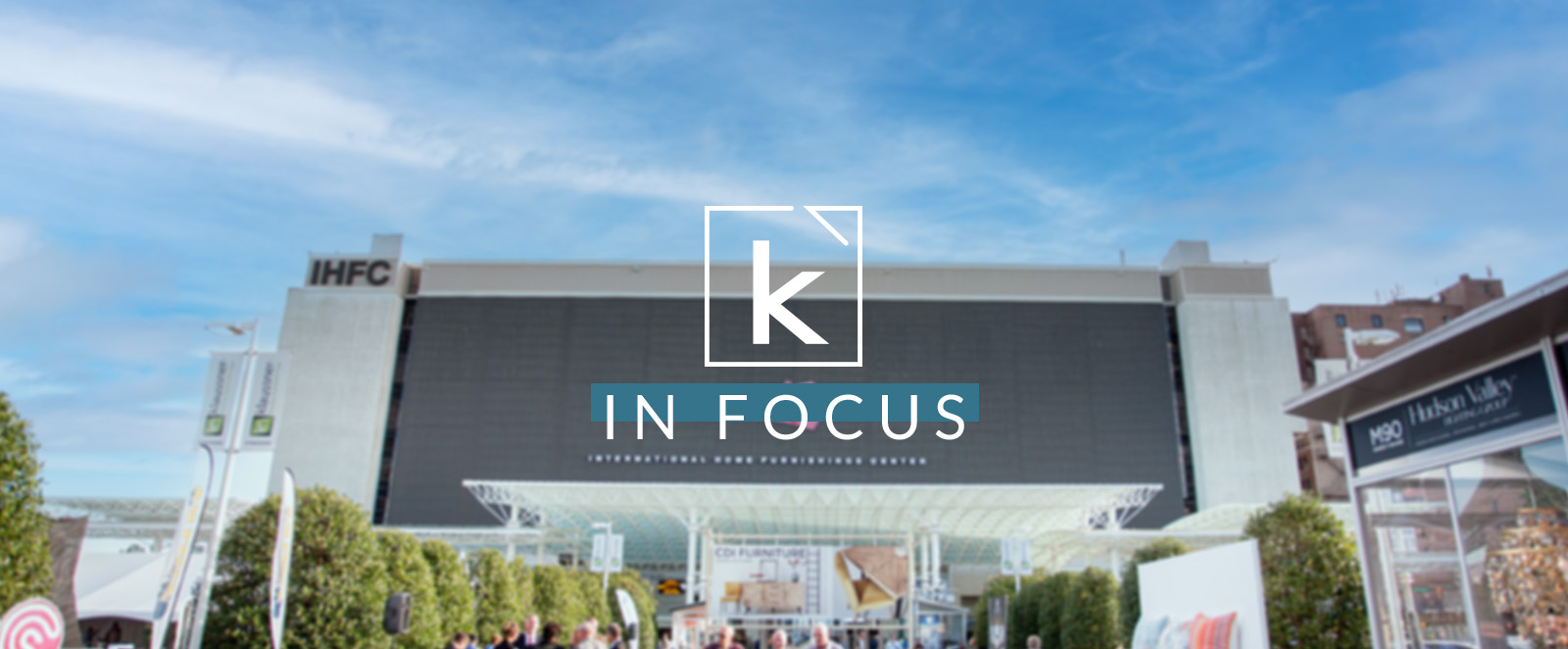 Rookie of the Year Goes to…
When I found out I'd be attending the Spring Furniture Market in High Point (HPFM), I started researching the event online and was immediately overwhelmed by its size and scope. I had no idea it was such a large-scale production and was initially a bit dumbfounded on where to start when it came to planning my visit! So I decided to blog about my experience, not only to share the exciting events and activities, but also to add helpful insights in order to make your first HPFM experience easier too.
What's the Big Deal?!
The first question you might be tempted to ask is, "What IS the furniture market, and why is it relevant?!" Well, that's a great question. I'm so glad you brought it up. The High Point Market is the largest furnishings industry trade show in the world, bringing more than 75,000 people to High Point, North Carolina, every six months. Serious retailers, interior designers, architects, and others in the home furnishings industry all flock to High Point twice a year to see what's what and who's who in the industry. So yes, it's a BIG DEAL!
The Early Bird Gets the "Worm"!
The proverbial "worm" in this case is, of course, receiving your pre-printed ticket in the mail! If you register online before early registration ends you'll receive your pass in the mail. Otherwise, you'll have to print it out at the IHFC Building, which inevitably means waiting in long lines that could have otherwise been avoided. And, as if you needed any additional encouragement, an additional processing fee is charged for all tickets purchased on-site rather than online. Plan ahead, and purchase in advance! Stay on top of early registration HERE.
Shuttles, Rideshares & Traffic, OH MY!
Roughly a week before the furniture market begins, vehicle and foot traffic in the surrounding areas increase exponentially. The market draws upwards of 75,000 attendees per event, which means parking is almost non-existent. Your first thought might be that Uber or Lyft will save the day; however, their rates go through the roof during the market due to high demand. But don't despair! I've found a solution for you: SHUTTLES! Many hotels, conference centers, airports, and High Point itself have shuttle options that will likely be your preferred method of transportation. You can find a list of those resources at HPFM Shuttles, which should include a list of pickup/dropoff locations as well as access points.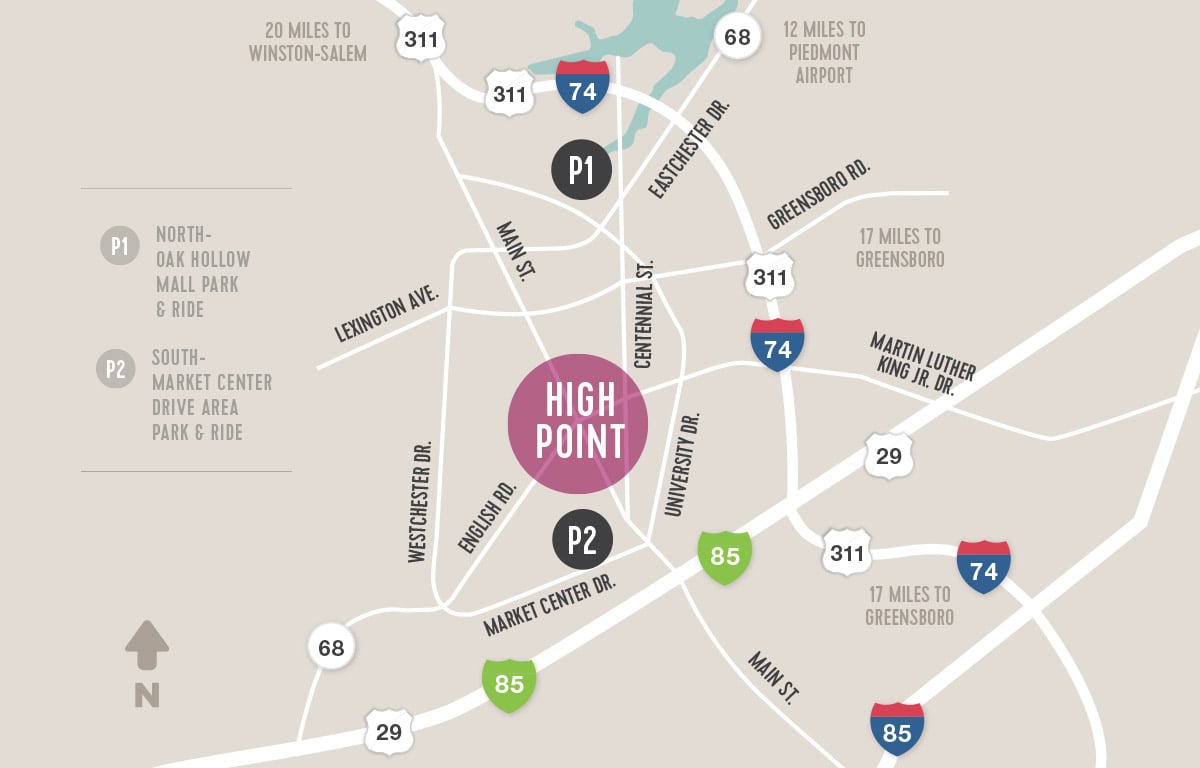 "Type A"- OK!
There's no denying that I'm a type-A planner, so when I found out about the "MyMarket" app, I was all in! With MyMarket, you can search for exhibitors by name, product category, and building' filter by price point' AND investigate exhibitors' full profiles! You can also see the shuttle stop for every showroom, review all educational/social events, and save your selections to your personal MyMarket plan. And, if you're someone who wasn't born with an innate sense of direction (alas, I am in that lot!), it's a must-have resource, as it has real-time location tracking and navigation assistance.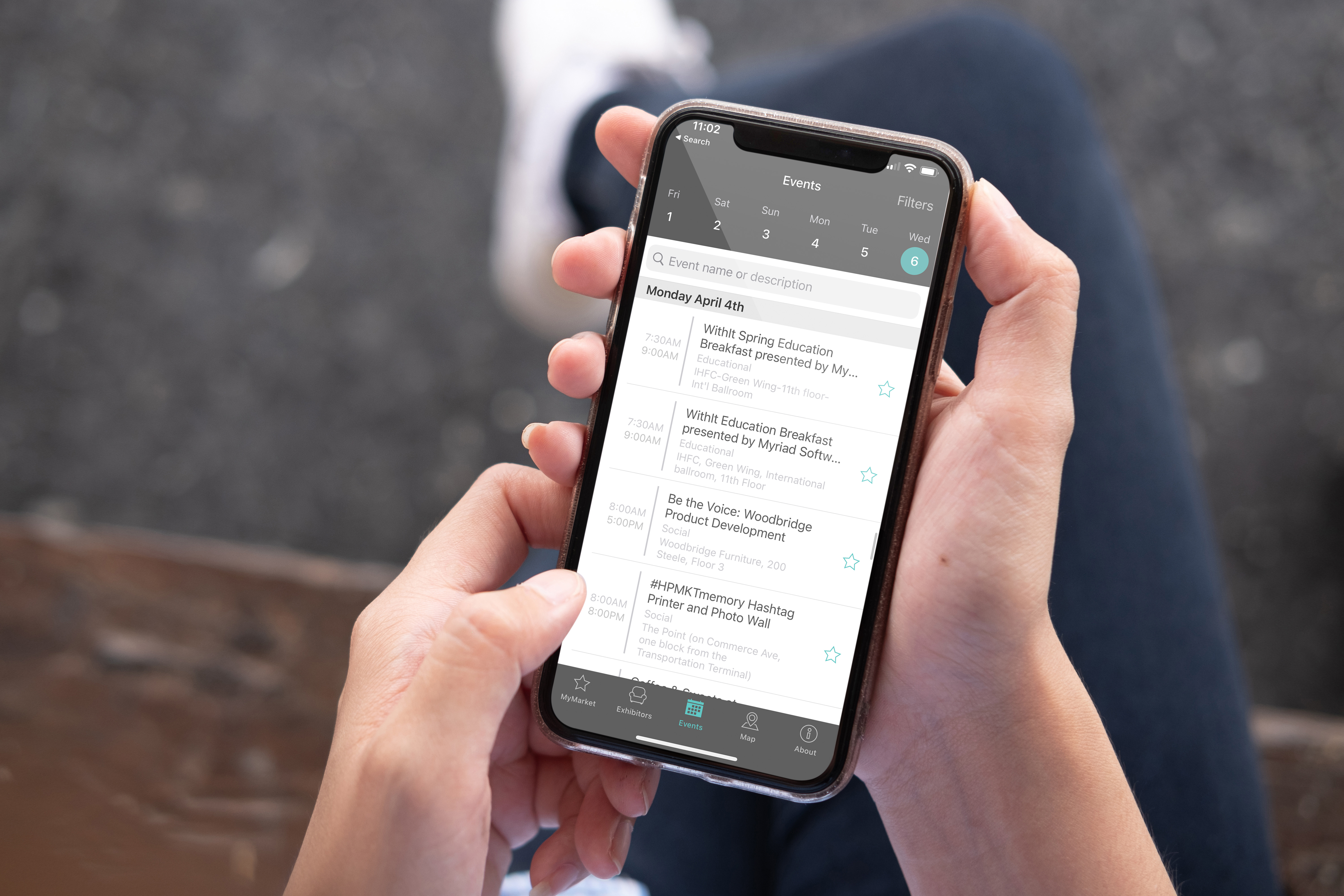 Garb & Gear
Something I learned the hard way—wear comfortable shoes! The market consists of 180 buildings and 12 million square feet of showspace! (Yes, I said 12 million square feet!) As the blisters on the back of my heels can attest, you'll definitely want to be wearing something comfortable as you traverse through the market! Another thing to keep in mind is what bags you bring with you. Your bag might feel easy to tote at 8 am, but after six hours of walking, it might feel like carrying a boulder. Try using a cross-body bag or a backpack as they better distribute weight. Lastly, don't forget to bring a fully charged battery bank so you can charge your phone on the go. The last thing you want is to have to sit still for 45 minutes while your electronics are charging; there is far too much to see and do for you to be stuck on a bench waiting for your phone. Destiny waits for no man or woman—and neither does the market!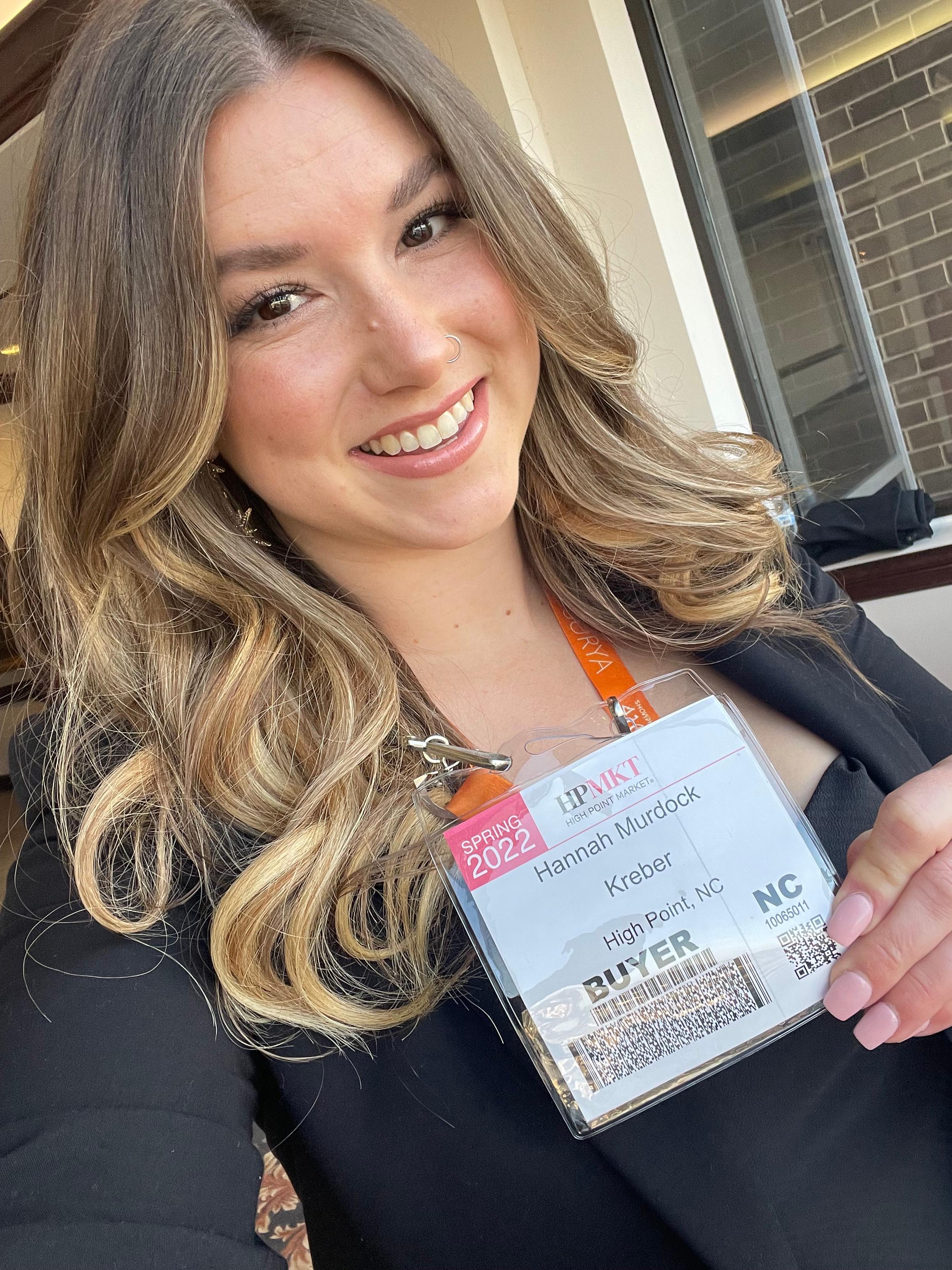 A Picture Is Worth a Thousand Words…Or Is It the Other Way Around?
The High Point Furniture Market is a quintessential experience for anyone in the home furnishings industry, whether you're a designer wanting to stay abreast of emerging trends, a buyer looking for the latest wares, or even if you're attending in a marketing/sales capacity and looking to make new connections in the industry! But don't just take my word for it, here are a few quips & quotes from some of my colleagues at Kreber about their HPFM experience:
"It's important to see what the current market trends are in terms of texture, scale and form, which makes the High Point Market essential to any interior designer's eye." —Clairissa Hare, Senior Creative Producer of Mixed Reality, pictured below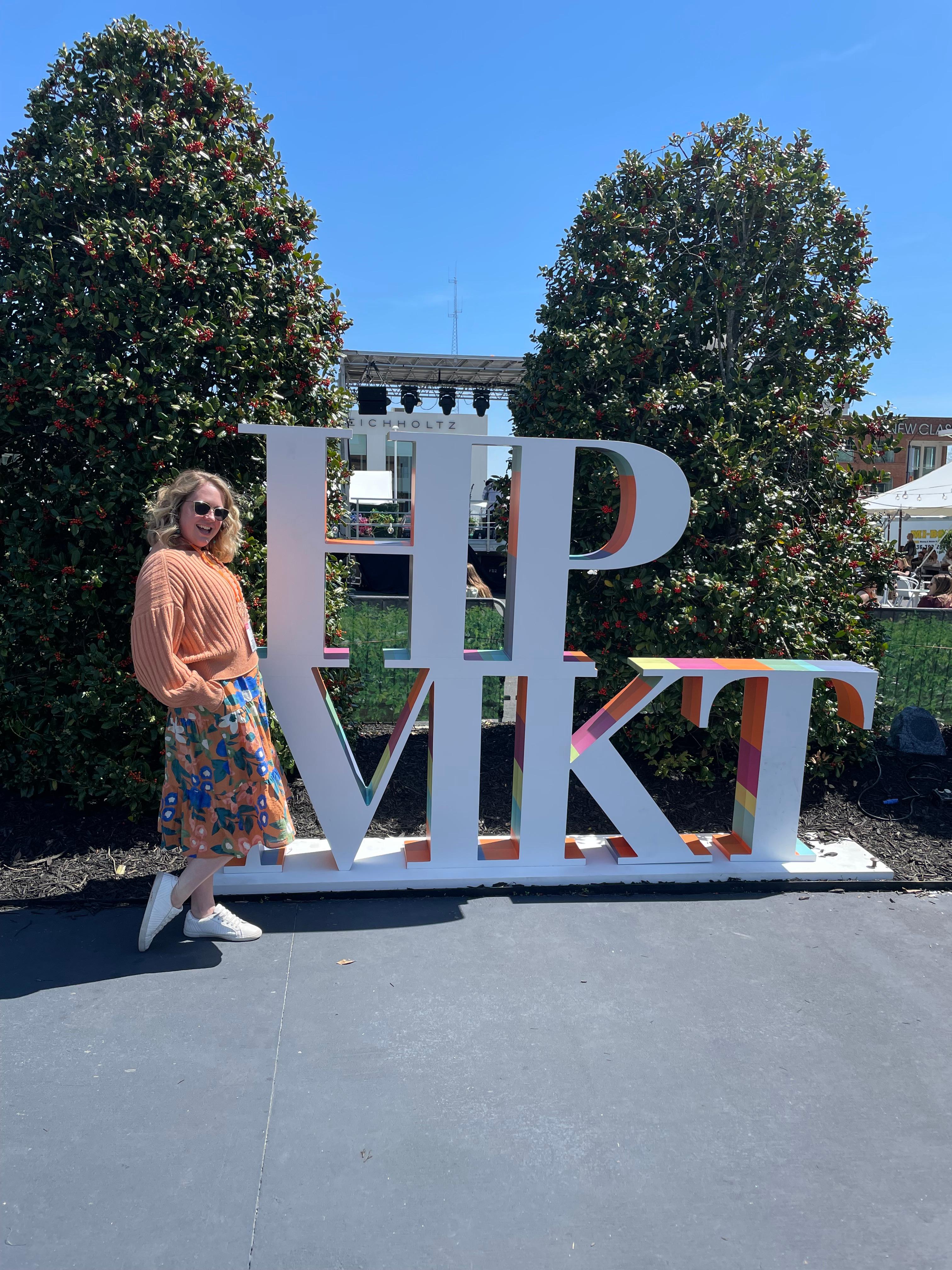 "Working with both home furnishings retailers and the manufacturer, Kreber has the unique position of being visible to how product designs come to market and then on to how these products are merchandised and sold through retail channels. This exposure gives us the advantage of seeing trends through a different lens. We have many manufacturers that we've been introduced to through our retail/catalog clients....and we all work together! It's a great synergy that is made possible through the High Point Home Furnishings Market" —Jynne Harris, VP of Client Solutions
"The trends shown at the High Point Market speak to what is coming next in shapes, forms, colors, textures, styles, and finishes. It is an important venue for interior designers to visit, helping to enlighten Kreber's clients and implement design knowledge into future projects." —Fran Marshall, VP of Interior Design & Styling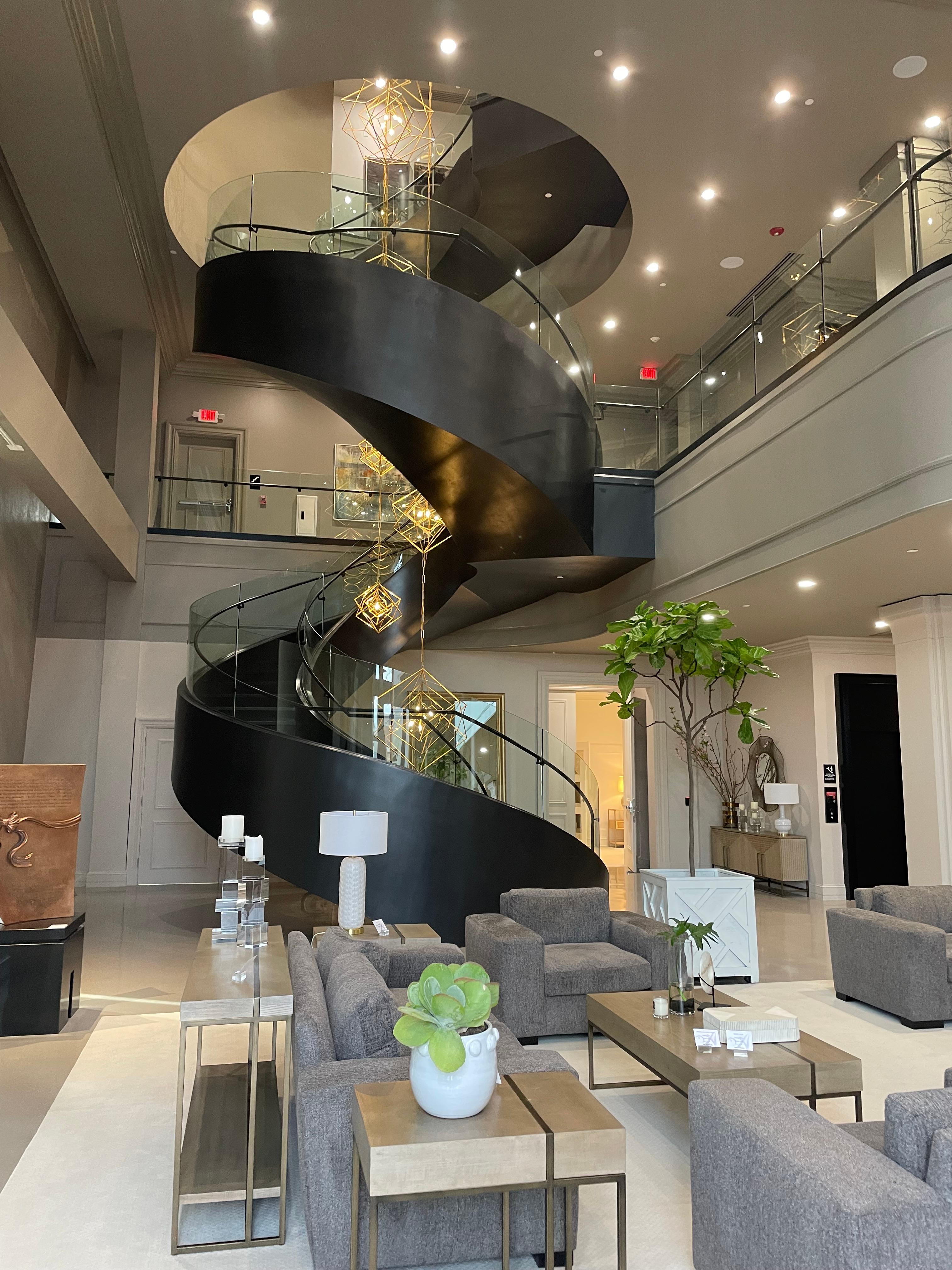 Photo of ART Furniture Showroom
I hope these antics and observations help you get the most out of your furniture market experience, and I expect to see you there in the fall! Plus while you're in town, plan to stop by the studio and say hello. We'd love to give you a tour and learn more about you and your business.
Kreber Has The Expertise You Need
With more than 100 years of experience, we've built a reputation for our hard work and dedication to delivering creative ideas and positive outcomes for retail and B2B clients. As an independent content marketing agency with a history of thinking ahead, we create and grow opportunities that allow our partners to thrive. We take pride in our mission to Think, Create, and Deliver compelling content that's visually stunning, innovative, and purpose-driven within the creative market. We use our century's worth of industry knowledge to help our clients save time and money, execute successful campaigns, utilize technology, and handle the strategy, planning, creation, management, and distribution of advertising and marketing content. From print and web content marketing to social media content marketing and everything in between, we're the advertising agency of choice to bring any vision to life.