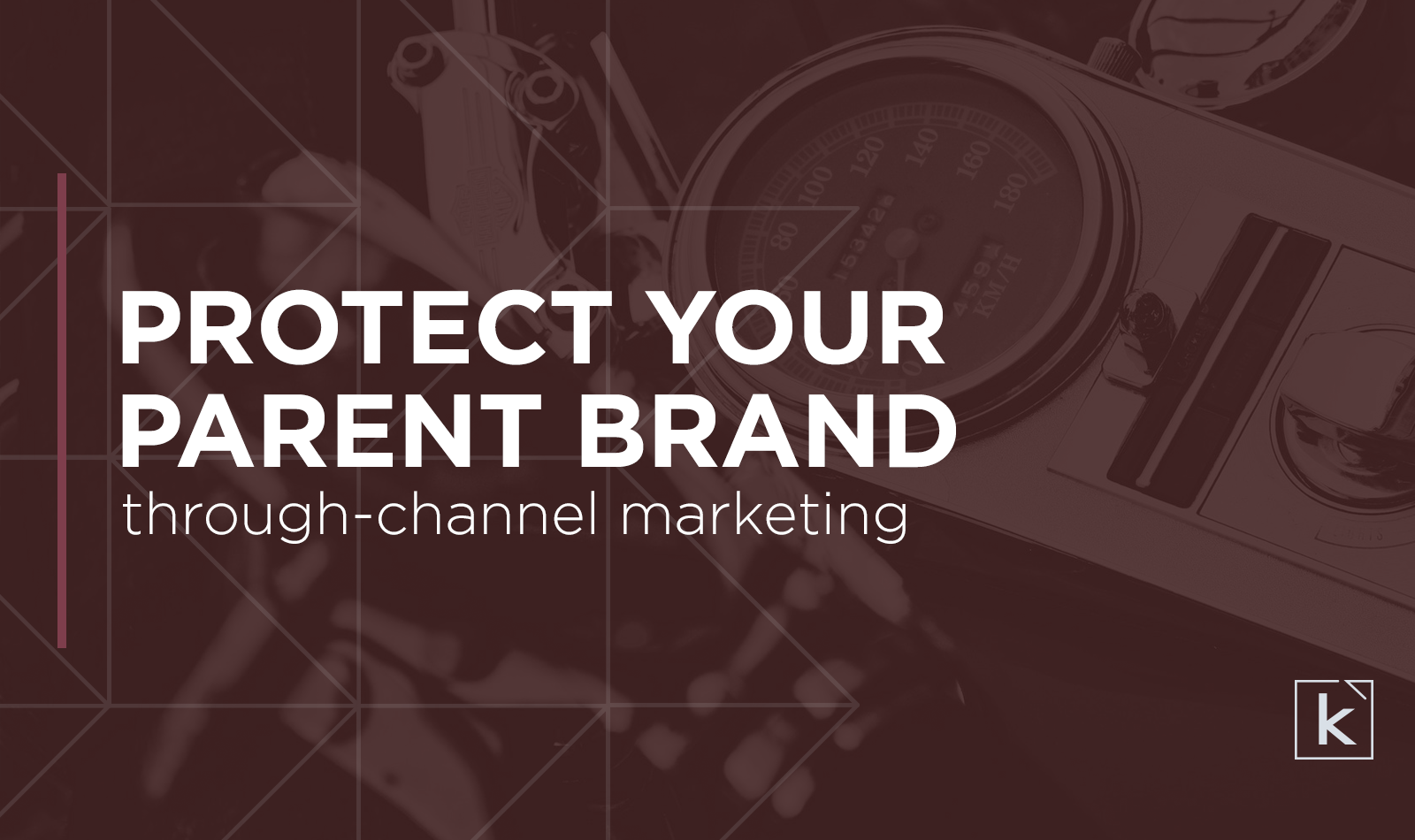 When you Google a brand's local affiliates, you usually get what's known in the SEO world as the Local Pack, one of the many features you can find in Google's search engine results pages. When searching for "Harley dealers near me," my Local Pack looks like this: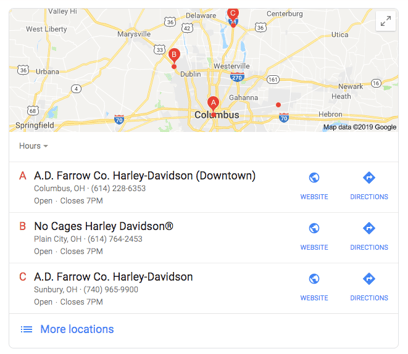 Cool, now I'm ready to learn more. Here's the homepage of the A.D. Farrow Co. website (it's fun BTW, with a one-minute video about rider training that plays a few seconds after you land and a page about the history of its co-founder, early female rider Lillian Farrow):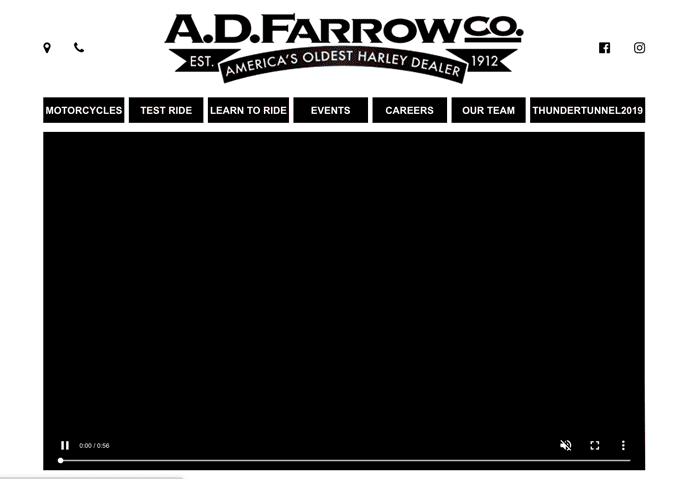 And here's what I get when I visit the No Cages Plain City homepage: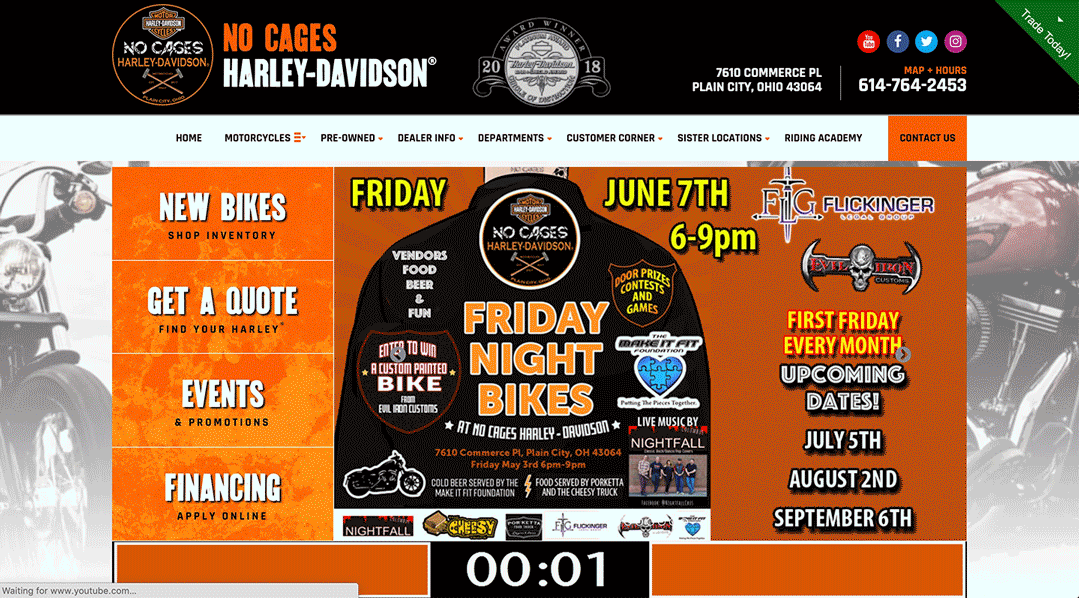 These two dealerships are independently owned and operated, so it's not surprising their sites are different. And while they may lack the polish of Harley's official homepage—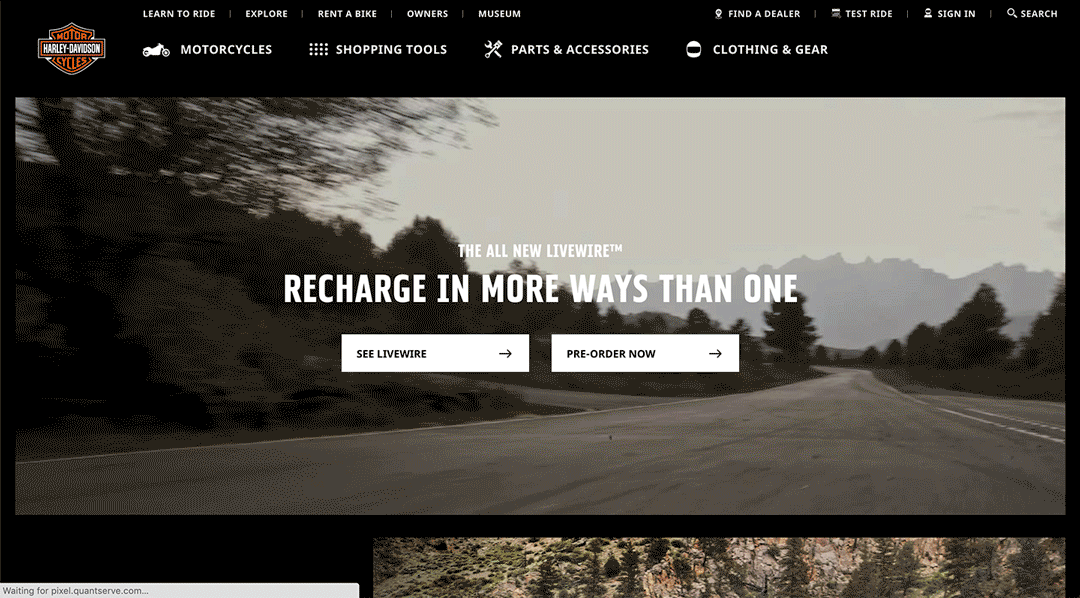 —I'd still recognize them both as Harley dealers, even if the H-D name was removed. Harley's business model has long been that dealers may stand up their own sites and showrooms as they see fit, but corporate does have strict rules around sales promotions, and it provides a robust portal through which its dealers can access hundreds of Harley-produced and -approved marketing materials. So while the company may not be able to police every Harley-associated site that features bikini girls and clip-art flames, it does take strides to help dealers uphold the integrity of the brand.
But companies with deep pockets like Harley are the exception. More often, through-channel marketers (i.e. manufacturers and distributors that rely on independent dealers, showrooms, or stores to sell their products) lose control of the look, feel, and tone of the parent brand when it comes to local marketing, especially if the local seller offers many brands. Side note: Another way to quickly lose control of a brand is through licensing. When you sell your name and logo to just about anyone, sloppy brand application is virtually inevitable.
Rein it in
So how do you control your brand's image once it has left corporate headquarters and is no longer being managed by your own marketing team? Here are a few ways to keep the wide variety of applications in check—and remember, details matter. If one of your dealerships is serving terrible coffee, consider dropping off a new Keurig and a fresh supply of K-cups. Seriously, customers notice.
Set ground rules.
Develop (or update) a Brand Guidelines document just for your channel partners. Make sure it contains rules that are relevant to them, including what kind of stock photography is acceptable and which colors should be used on websites. (Other helpful info, like ADA website guidelines, is always a plus.) This will help avoid screaming fuchsia promotional text and awkward photos that have little to do with your brand.
Supply the content.
Produce as much brand-approved content as possible, and make it easily accessible for your partners. Prescribed emails, postcard templates, display ads, social media asset packs, POS signage—put it all on your dealer portal in the formats your partners need, so that usage is almost as simple as drag and drop.
Hyper localize your marketing.
If you don't have a dealer portal or simply can't focus on maintaining your existing one right now, employ a marketing partner with an established software platform that can push timed, approved, and consistent social media marketing through your partners' local owned channels. You can pass the fee onto your partners, along with the proper education that it's a small price to pay for much-needed marketing they can rely on.
A better in-dealer experience.
Good coffee is a great start, but what does in-store signage look like? Is it updated? On brand? How about in-store marketing materials? Associates' branded clothing? Most importantly, are your channel partners up to date on the latest products, innovations, campaigns, and initiatives that make your company the one from which to buy? Invest in that training for a more seamless brand experience at every level.
Incentivize.
Co-op funds can be an amazing tool, but a staggering percentage goes unused. Find out why, and implement a stronger program for greater adoption. Kreber's digital dealer communication strategy for one of the nation's biggest lawn and garden suppliers saw dealer rebate redemption increase by 300% in two years. The point? Develop solutions that work for your channel—not just for you.
All you have is your brand
You've spent a lot of time making sure your brand stands for something: great products, great customer service, or something more esoteric, like freedom or peace of mind. And it's surprising how quickly one bad showroom experience or poor website execution can impact that. After a particularly terrible interaction with an independent U-Haul provider 15 years ago, I swore off the company for good—even after corporate tried to make it right with "coupons for my next rental." 🙄 So protect what you've worked for by making it as easy as possible for your channel partners to uphold your brand, too.
In the end, everyone will be happier, especially all those coffee-drinking customers.
Discover the new rules for through-channel marketers, including how to maximize your current efforts, budget for new leads, adopt account-based marketing, and protect your business from disruption in our latest white paper.