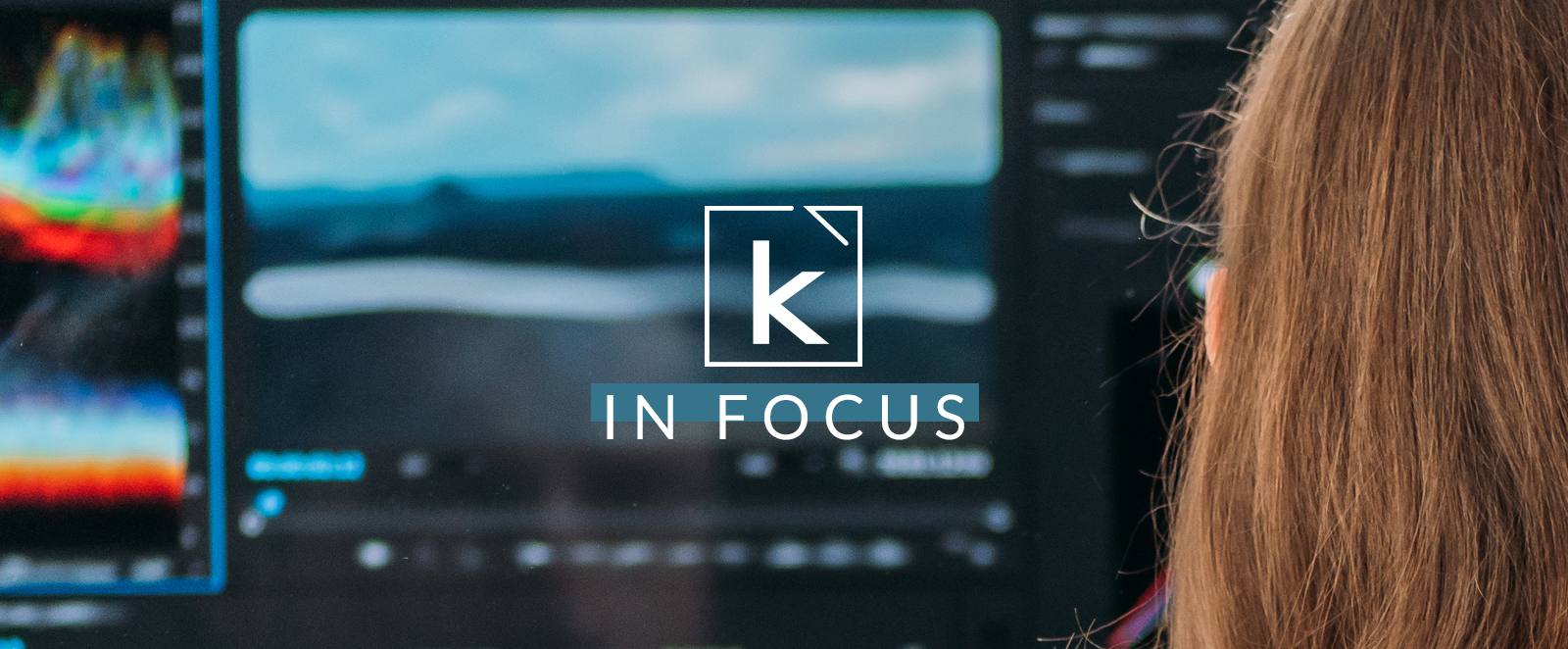 You're about to engage with the best content creation studio within your budget, and it's close to home (yay!). They've reassured you with their COVID-19 protocols, sleek portfolio, solid talent, project management, and ability to meet your timeline.
So what's the catch? They don't do post-production work.
Why does in-house post-production matter?
Studios that do both image and video capture and the subsequent color matching, retouching, and editing under the same roof are hard to find. It's worth finding out if your preferred studio will partner with an outside post-production vendor, because that process could result in higher costs, additional time, or less-than-perfect final results.
Certainly, this doesn't happen every time. There are great studios and great post-production teams all over the country. But too often, the asset handoff creates waste—and more work for you, the client.
That's exactly why Kreber put all of these disciplines together, and why you'll find a post-production team in both of our studio locations in Columbus, Ohio, and High Point, North Carolina.
Get to know your digitech on set
At Kreber, it's common for one of our digitechs to be on set for the duration of a photo or video shoot—and to travel with the crew for location shoots. (We're always fully transparent about this cost, including it as a line item in estimates.)
And lest you think, "eh, I could cut that line item," here's why you shouldn't. "It helps to have the people who will be touching the assets afterward right there on set," says Amanda Geno, Senior Art Director at Kreber. "They can flag anything that would be difficult to correct in 'post' right on set." That includes odd tangents, poor lighting, even a speck of debris on the floor. If it's caught and corrected on set, it doesn't then have to be fixed in dozens or hundreds of images that feature that same set later on.
A digitech can make immediate shot adjustments, too, which is especially helpful if you, as a client, can't be on set. We can quickly keystone (straighten) or mask a shot to give a better indication of the final output before official retouching is completed. Right away, you'll know if you've got the shot—or still want to make a few changes. (In general, it's more cost effective to change what you can on set, rather than in post.)
Retouching, color-matching, and the rarity of Epson proofs
We've all seen some epic retouching fails. That's because it's actually super hard to retouch photography, especially skin tones and body parts. It's a skill, and it doesn't come easy or cheap. Don't assume your studio has it perfected—ask about it and request examples.
Same goes for anything with fibers, like hair, plants, blankets, towels, etc. At Kreber, we don't expect clients to be experts in this work; that's why we hire the best talent (our digital imaging team has decades of combined experience) and work closely with clients—sometimes through years-long partnerships—to understand their preferences and expectations.
Because we can house a lot of products in our studios (seriously, they are football fields long), we can precisely color match final artwork to the product. Now, we all know that this can only take you so far in digital mediums, where color is largely in the eye of the beholder and his or her screen. But in print, it's as important as ever to the customer experience, so we never, ever compromise on color.
Finally, let's talk about Epson proofs. An Epson printer is an expensive, highly calibrated machine that prints proofs of exceptional color and clarity—which means clients can see and mark up work that is as close to the final output as possible. While printers have them, "no agency I've ever known has had one," says Amanda, but Kreber does. Does your studio?
Post-production work is art, science, and skill
The truth is, not many people do this work—it's precise, time-consuming, and detail-oriented. It takes care to do it right, and do it well. And there's a cost to keeping it in house. But to us and our clients, it's always been worth it—because if you're investing in a photo or video shoot with us, you deserve to get the very best assets out of it.
And that happens thanks to our post-production teams. Want a studio that will give you more? Get in touch—we'd love to discuss your project!