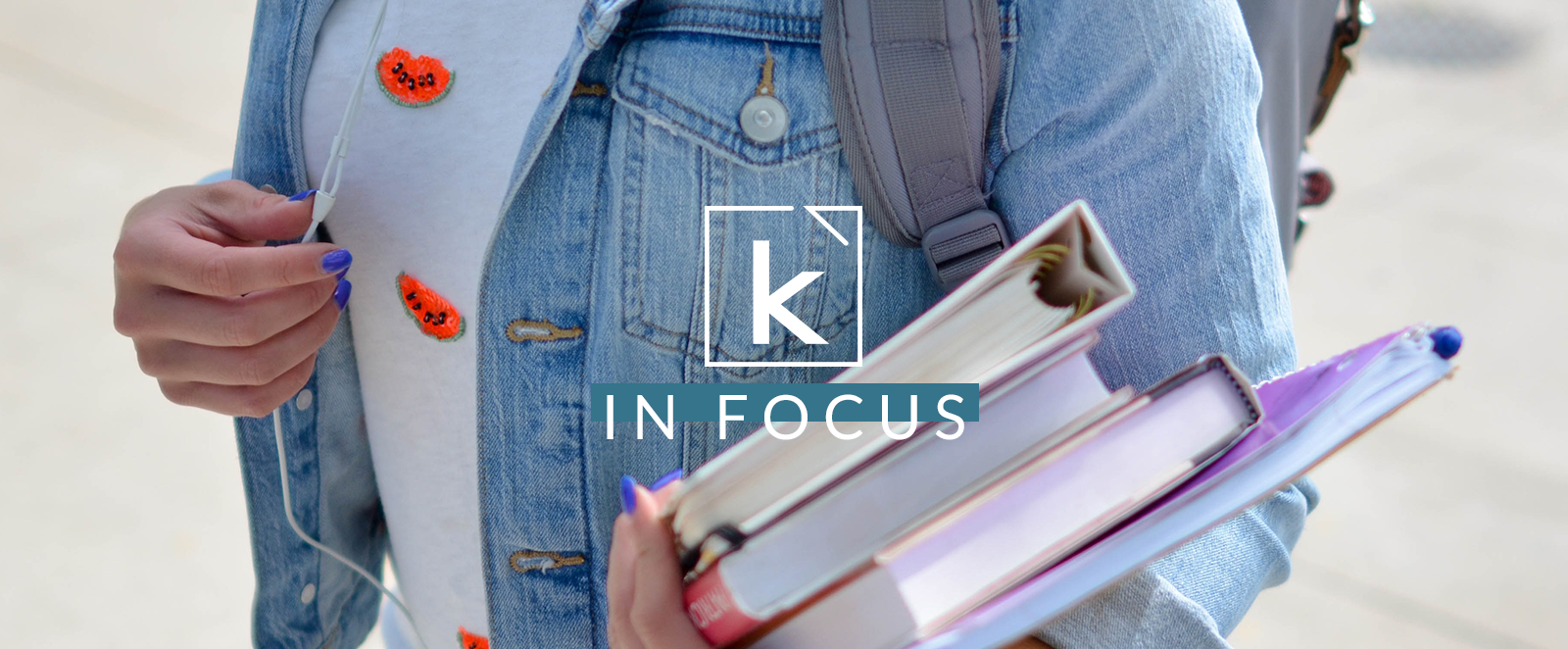 Quite a bit has changed in a year, right?
In 2020, we weren't sure what the school year would look like. Many of the "what you need to be successful" philosophies mirrored what we were doing while working from home; and much like the adults, kids were not used to learning at home on a regular basis.
Now, things are returning to normal and many kids around the country are back in the classroom. This year's back-to-school essentials may be different from last year's, and as a result, many companies have adjusted their marketing strategies for the fall.
KPMG estimates a 9% jump in back-to-school spending over 2020, with footwear and "core supplies" as the leading categories. For retailers, this is a unique opportunity to get into the game in a big way.
Here's how these changes and trends may impact what you have planned for the school year ahead.
Different Challenges = a Need for Personalization in Your Marketing Strategy
We've heard a lot about personalized content in the last few years, but it's especially key in 2021 when speaking to parents and students heading back to school.
And this goes beyond showing someone how to make something "their own."
Personalization is about:
Conveying WHY something matters to THEM
Showing how the product helps them or makes things easier
Answering the question: Why is this right for them?
If you're a brand with products or services geared toward education, those concepts should be kept in mind as you prepare for a new launch or campaign.
One that comes to mind right away is Apple. With a simple message and imagery, they're able to check all of the boxes.
If you're headed to college, chances are this is fairly applicable to your shopping list, right? The MacBook and AirPods bundle makes things easier, getting two products that are typically purchased separately in the same deal—not to mention, it's a cool savings of about $200.
This deal (and its message) is a perfect fit for the college student, is it not? Buy one, get the other—and you probably would've bought both anyway without the deal. Sometimes, simple just works (and those AirPods are a necessity if classes are still online).
A Creative Marketing Approach Isn't a Luxury, It's a Necessity
The reality is that not all students and teachers are walking into the same setting this fall.
Some may be back in the classroom full time while others are hybrid. The needs and wants may differ based on the situation, so we recommend having that mindset when sitting down to plan out your strategy. You'll need to have something for everyone—or, for as many different customers as possible.
Remember the old marketing cliché? Right message, right audience, right time. It's a bit overused, sure, but it's a solid set of principles to fall back on. You can get creative within those boundaries, too!
Let's talk about Staples, a favorite of ours.
They went all out and partnered with various other vendors (Instacart, for example) to create an immersive and all-encompassing experience called Staples Connect, one that has a massive back-to-school presence.
You can find a computer or desk, and even opt in to a rewards program that gives up to 20% back to teachers.
Not only is Staples' approach creative, but also it's a one-stop shop for just about anything back-to-school related. After landing on this page, why would you shop anywhere else? That's another important point; don't give customers a reason to leave and shop with a competitor.
Be Nimble and Be Versatile, But Most Importantly, Make it Fun!
We can't stress the last part nearly enough.
SO much of marketing in the last 18 months has been heavy. It's been urgent and nonstop. Focus on the exciting and energizing aspects of going back to the classroom!
When we think about fun and eye-catching, we think of American Eagle's back-to-school clothing line that they launched in 2019 with Lil Wayne. Yes, this campaign is a couple of years old, but it hits the right notes and it's well-executed (per the strategic points above).
Would you see this ad and think it's another back-to-school campaign trying to sell you something? Probably not. It's clever, well-timed, and seamlessly includes American Eagle while focusing on Lil Wayne's music. We love it.
Don't lose sight of this: your strategy may (will?) change as circumstances do. Your back-to-school marketing isn't necessarily "set in stone," so keep ideating throughout the campaign.
At the end of the day, any approach or approaches you decide on revolve around one central element, and that's content. Tapping into emotions through content is the best way to get that investment from your audience—and this applies to any medium (paid ads, organic, web, email, you name it).
It's no different for this back-to-school season. By answering the "why," you're giving the audience a reason to believe in what you're selling, and that buy-in is crucial.
Got questions? Need a creative partner to help kick things into gear? That's what we're here for.