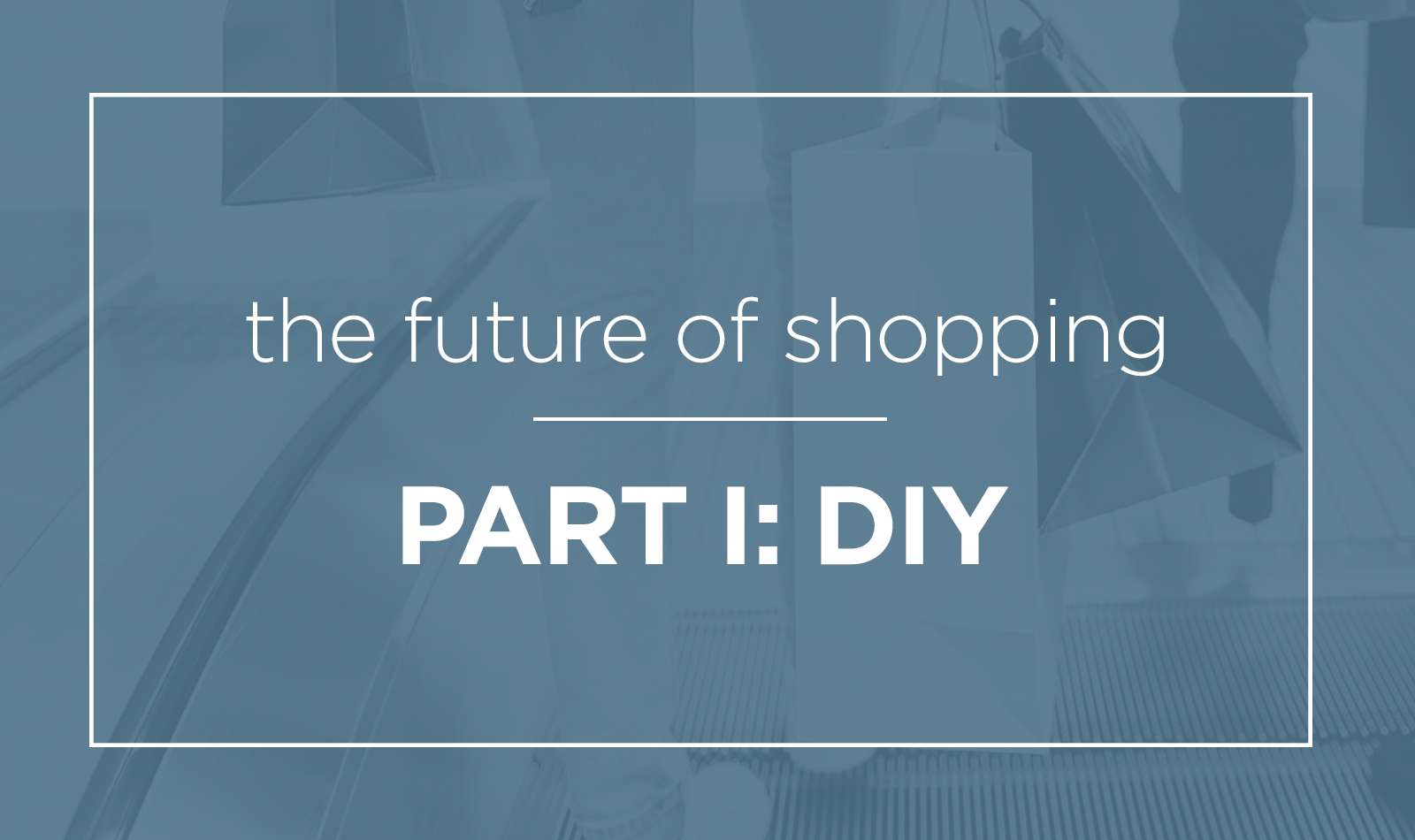 Amazon closed out 2018 with a whopping $232.9 billion in revenue, and by 2023, the ecomm T-rex is projected to rake in $38 billion in ad revenue alone. So. Many. Billions.
What's a regular old retailer to do in the face of this staggering competition? Literally reams of digital pages have been written on the subject, but rather than give out any more advice, we decided to review how some traditional retailers are using technology to innovate around and improve upon the online-to-in-store customer experience. And we found some pretty great stuff that has us hopeful for the future of shopping.
In this three-part series, we'll look at how retailers in three categories (home improvement, consumer goods, and grocery) are trying to prove their value to customers—and ensure their vendors don't go spend all their marketing dollars over at Amazon.
Here's how everyone's favorite big box home improvement stores are changing their strategies, and what that means for consumers like you and me.
Customer experience management, Home Depot-style
The Home Depot has always been a DIY leader, but they're equally good at leveraging technology for improved digital experiences designed to drive consumers into their 2,000 stores.
THD already knows most of its consumers' journeys begin online. So how do they make sure people visit the store—and that their expectations are met with an "endless aisle" experience once there? By using an interconnected approach via an award-winning app that serves to personalize in-store experiences for millions of DIYers. And it's working: The Home Depot reported $100.9 billion in revenue in 2018, which continued a trend of steady YoY growth.
Just what can this app do? It simplifies in-store shopping with visual and voice product search functions (it even helps us out with predictive search and natural language recognition), product way-finding, immediate product reviews, and the ability to make online purchases of anything that's out of stock at your local store. It can also—get this—analyze a photo of that broken part and dig through an extensive network of replacement options until it finds the right one for you. Now that's helpful…even more helpful than some THD associates, TBH.
The Home Depot is using consumer insights to foster a more personalized and improved in-store experience that's more in line with what today's shoppers expect from retailers. And those lockers at the front of some stores for BOPIS orders don't hurt, either.
How The Home Depot stacks up
2,000 locations
$100.9 billion annual revenue in 2018
Cutting-edge Customer Experience Management (CXM)
"Endless aisle" in-store approach
Award-winning, customer-centric mobile app
The re-tooling of Lowe's
While The Home Depot is enjoying revenue growth and the benefits of investing in more customer-driven technology, Lowe's has been steadily losing ground in the DIY war. (And we all know that when Amazon smells blood in the water, it wastes no time going in for the kill.)
So what is Lowe's doing to stave off the loss of more customers—and more vendors—to its competitors? With a new CEO in place, the company has embarked on a "back of the house" overhaul that included closing underperforming locations, divesting itself of its Orchard Supply locations, and re-organizing from the top down.
The efforts seem to be paying off with revenue hitting $68.6 billion in 2018, a 5.5% increase over 2017. Stores are focused on localizing products based on what consumers in specific geographic areas really need (do city folks actually use lawnmowers?), improving technology, and correcting errors in the supply chain.
What does that mean for the customer? Lowe's plans to modernize its technology by hiring 2,000 software engineers; after a Black Friday website crash, the CEO acknowledged that its store associates face that kind of "shoddy technology" firsthand every day (which trickles down to you and me, of course). Lowe's also partnered with b8ta on a store-within-a-store concept to promote its new smart home devices; real-time metrics will help the company continually optimize this experience to deliver the "connected life" it says consumers want.
Finally—and this is where things get really exciting—select Lowe's stores have introduced the Holoroom, a home improvement simulator that uses a mix of 3-D and augmented reality to "help consumers envision how certain products would look in their homes." Combating the fear of DIY by immediately proving the result is worth it? It's genius, and it's necessary.
How Lowe's stacks up
2,394 locations
$68.6 billion annual revenue in 2018
Massive investment in improved technology
Smart Home store-within-a-store by b8ta
Holoroom simulator
If the experience stinks, nothing else matters
Here's the thing: the Amazon model has everyone reeling, and big ecomm/brick-and-mortar retailers like The Home Depot and Lowe's may very well have to begin selling ad space online to steal back some of their vendors' marketing dollars.
But some things, like customer experience, are so basic they MUST come first. And the only way to improve customer experience—and keep people coming to stores after they start shopping online, rather than completing their transactions on Amazon—is to pay attention to what people like about Amazon and make it better for your customers.
To that end, the DIY leaders are, well, DIY'ing a better ecomm-to-store experience. And right now, consumers are buying it.