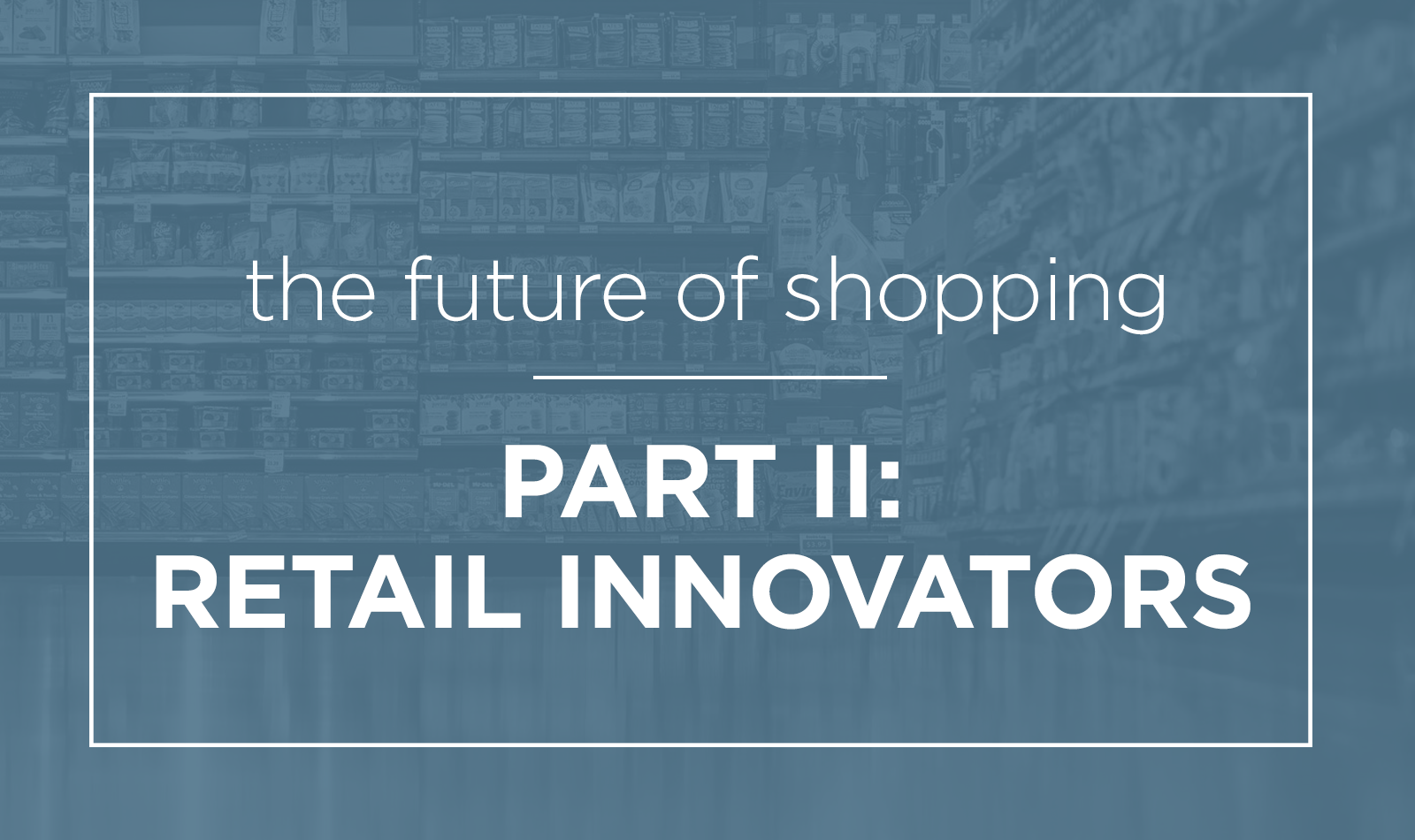 Who still loves shopping at Costco? 🙋
It isn't by accident that people still flock to its warehouses (and ecomm storefront) despite near-instant gratification from Amazon.
What about Walmart, another big Amazon competitor? Did you know Walmart owns a futuristic retail incubator that has every intention of categorically changing the way we shop within the next 10 years?
Yes, Amazon is a real threat to almost all retailers, but Costco, Walmart, Best Buy, and others aren't backing down. And that's very good news for shoppers.
Everybody wants to rule the world
In the first article of this three-part series, we looked at how home improvement leaders The Home Depot and Lowe's are using the latest technology to deliver customer-centric experiences in response to Amazon's massive influence.
But how are consumer goods retailers like Walmart, Costco, and Best Buy keeping shoppers and marketers hooked—even as Amazon is expected to bring in $38 billion in ad revenue alone by 2023? It's taking a combination of wisdom, insights, savvy, and innovation, and it's working.
Walmart eyes ad revenue
With more than 4,500 brick-and-mortar locations in the U.S., Walmart generated over $500 billion in revenue in 2017 (including $11.5B from ecomm). However, most of that revenue came from consumer sales, as their ad revenue was too minimal to track. But if they get their way, that's about to change.
Turns out, Walmart—like Amazon—has big plans to capitalize on advertising revenue by monetizing customer data. Drawing inspiration from Amazon's past performance, Walmart wants to be a leader in the ecomm industry, and it has a nearly endless supply of customer data with numbers reaching into the millions, which is extremely enticing to marketers.
So even as Amazon takes a larger portion of the retail pie, Walmart is poised to up the ante by selling ad space in the marketplace. We've even heard the term "Walmart Media" thrown around...can it be very long before Google and Facebook have more than a few new competitors selling ad revenue—and giving marketers actual ROAS numbers, since they already control so much purchase data?
As for customers, Walmart's Everyday Low Price promise isn't going anywhere; "by building its ad network, Walmart aims to give suppliers a way to advertise across the company while keeping product prices low," according to its Chief Merchandising Officer.
And to further enhance its ecomm business, Walmart is innovating at a rapid clip. Some locations now have Pickup Towers for online purchases, at which customers scan their receipts to have their products delivered immediately via conveyor belt.
The retailer says the conveniences won't stop there: from Scan & Go to Grocery Delivery to a partnership with Google Express (think voice shopping and Prime-style reorder-ables), it's in a neck-and-neck race with Amazon for your money—and marketers.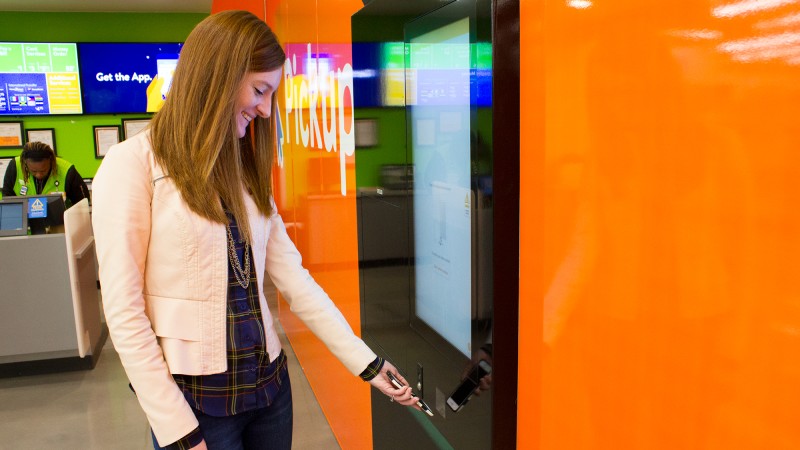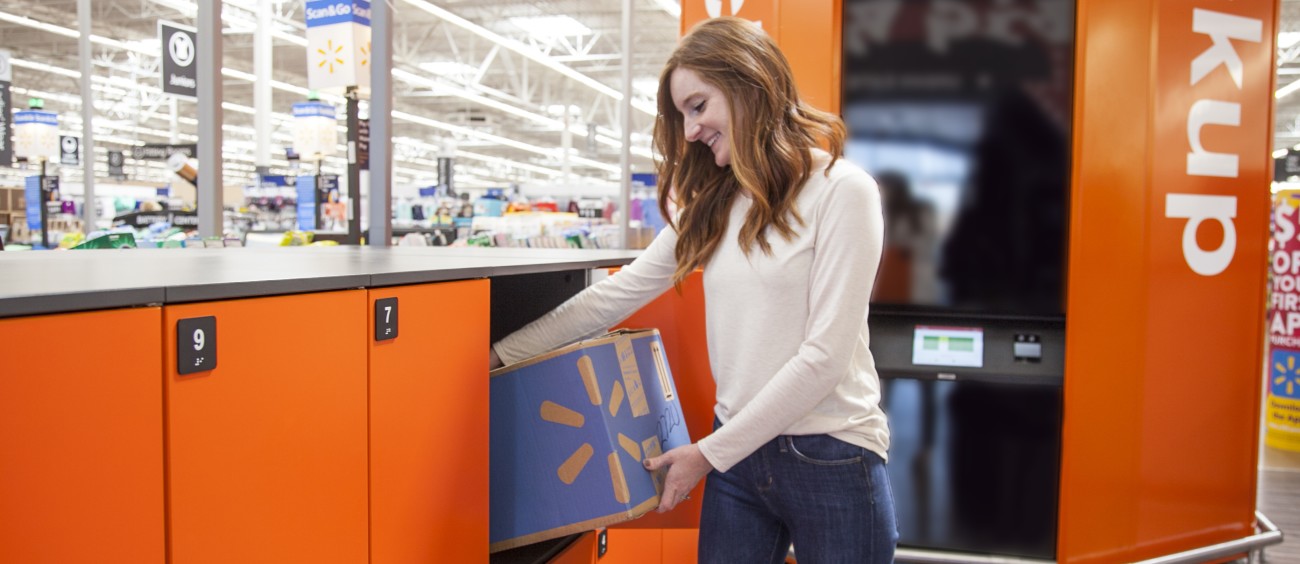 [images courtesy of Walmart]
Walmart's Hot Sheet
4,769 locations
Over $500 billion annual revenue
Monetizing customer data
In-house ad sales
Online shopping & in-store Pickup Towers
Costco stays the course
Costco was one of the first warehouse pioneers, and despite some concerns that Millennials would abandon the concept, its success hasn't wavered. With over 700 locations, Costco warehouses have shown a steady and consistent increase in revenue for the last three years. Much of that revenue is generated through membership fees, a clever way to keep customers in their ecosystem and encourage repeat business.
Costco's revenue reached $141.5 billion in 2018, a 9.73% increase from the previous year. While warehousing doesn't seem to fit with some trends—like micro-trips and farmers' markets—customizing the consumer experience is working for Costco. Rather than monetizing consumer data, they're staying true to their customers, and it's paying off.
How do they continue to keep customers satisfied? The warehouse giant partnered with Instacart to step up its ecommerce efforts. They have clear initiatives, which include delivery service for perishable items and free two-day delivery on orders over $75. By integrating ecomm efforts into a personalized approach to exclusive warehousing discounts, Costco is thriving—and encroaching on Amazon Prime territory.
Costco's Hot Sheet
759 locations
$141.5 billion annual revenue
Partnership with Instacart
Delivery of perishables
Two-day delivery
Customer-centric personalization
Best Buy, a love story
With over 1,000 brick-and-mortar locations delivering $42.1 billion in revenue in 2018, Best Buy seems to have avoided the so-called "retail apocalypse." But you probably remember that just a few short years ago, the company was in a downward spiral headed for disaster.
Enter Hubert Joly. When he stepped in as CEO in 2012, Joly and his team executed a masterful overhaul that beat analysts' expectations and proved Best Buy could succeed in the new era of retail. Joly implemented a price-matching program designed to curb showrooming, and it worked. Now, customers can be confident that Best Buy offers the best possible price—no time-consuming comparison shopping, no buyer's remorse.
Best Buy also struck deals to rent store space to larger brands like Samsung and Apple, giving them room to feature the hottest new items and create a healthy new revenue stream. And they enhanced the customer-centric approach by rolling out the In-Home Advisor program. Here's how it works: "advisors" are encouraged to foster long-term relationships with consumers and offer advice on products and services. The first 90-minute consultation is free, after which the advisor becomes the consumer's point of contact, from recommendation to installation.
With a renewed focus on what customers genuinely want and need, Best Buy's new programs have given it energy, purpose, and the strength to compete with Amazon on its own terms.
Best Buy Hot Sheet
1,008 locations
$42.1 billion annual revenue
Price matching
In-house brand stores
In-Home Advisor Program
Amazon can't kill the retail star
While we love a good disruptor, we love a comeback story even more (I'm looking at you, Best Buy). So while everyone waits for Amazon's next move, we'll be closely watching the other retail innovators out there—and reaping the benefits of everything they do to make life better and easier for shoppers like us.
If you missed the first blog post in this series, check out The Future of Shopping, Part I: Home Improvement, Improved.