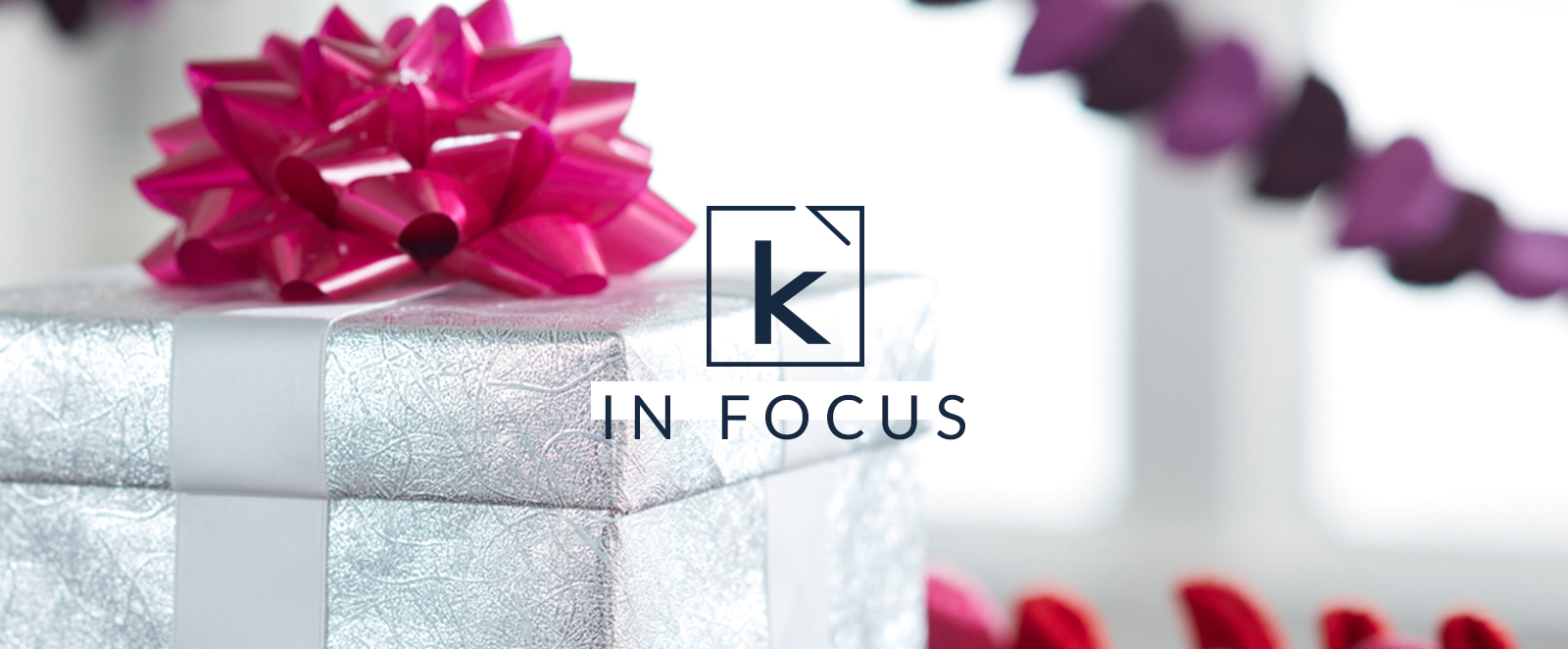 "Did you finish your shopping?"
This time of year, that phrase is not quite so much small talk as it is panic inducing.
For shoppers, Christmas seems to sneak up on us annually. For brands and retailers—who are ready for it—how shoppers want to shop this late in the season is something they're always keeping a close eye on.
In the first part of this blog series, we looked at how holiday shoppers have changed over the last few years, and why so many U.S. consumers are waiting later and later to get down to business. Half of Americans wait until December 1 or later to start Christmas shopping, and a big chunk of those people wait until the final week before the rubber meets the road.
Our parents would tell us we're crazy. But this generation is used to it, for a few key reasons.
The numbers are pretty eye-opening when we consider just how many people start their holiday shopping right around now—but it's not because everyone is lazy (even though some of us probably are).
So, why is "last-minute shopping" more true to its name than ever before? We have some thoughts on this, and we also have a few tips to help your brand get something tangible out of this final shopping push.
What if we told you…
Two in five Americans (approximately 40%) wait until the week before Christmas to get started on their shopping. That's roughly 130 million people who are diving in at the last last minute.
Let's take that a step further: according to research done by consumer insights firm Best Black Friday, 16% of U.S. shoppers wait until the week of Christmas to finish, which is in the neighborhood of 40 million people. That leaves only a handful of days to get things done—and a lot of people (and noise) to fight through before getting to the finish line.
Re-market & retarget for success
Consumer insights are any brand or retailer's greatest tool, especially during this time of year. In study after study, shoppers have repeatedly shown that they prefer to be served online ads based on their purchasing history. Showing related products, newer versions of products they've previously bought, or the latest entry to the market is a great way to remind customers that you're always putting their interests first.
As we know, customers want personalized shopping experiences—so in a pinch, they're likely to go back to what they know and trust, which is where timely ads can help you take advantage of their urgency.
Make it a Super Saturday
The final Saturday before Christmas, or "Super Saturday" as its known in the retail industry, is a day when many stores put forth one final push to generate holiday revenue. Having a concerted effort to unveil time-sensitive, competitive offers on Super Saturday can not only capture attention and lead to conversions, but also it can complement your other marketing efforts (email, re-marketing, etc).
And this year, with fewer days between Thanksgiving and Christmas, the industry is bracing for the biggest shopping day of the year.
According to Reuters/AP, Craig Johnson, president at retail consultancy Customer Growth Partners, expects people to spend $34 billion this year on Super Saturday. This estimate includes in-store and online purchases, but excludes sales generated at gas stations, restaurants, and automobile dealers. In comparison, Black Friday generated $31.5 billion in sales, he said.
Industry experts have said stores will be open longer and sales will be more competitive, and that combination results in a huge opportunity for Super Saturday 2019. Strike while the iron's hot.
Reduce the friction
This is one element of the game plan that cannot be overlooked. Shoppers are down to the wire and time is of the essence, which means brands and retailers have to respect that. A cumbersome shopping experience or a clunky checkout process can spell doom.
Here are a few must-haves in your arsenal to get customers into the proverbial end zone:
Easy, free shipping options
Stored payment info (a lot of shoppers prefer this for ease-of-use reasons)
Can't-resist deals
If customers can browse freely, buy quickly, and have product in-hand in an expedited manner, you're delivering exactly what they want.
We've seen this in action. We've partnered with big and small retailers to craft thoughtful, conversion-focused e-commerce experiences that make shopping linear and painless for the consumer. As the days tick away toward Christmas, doing so is more important than ever.