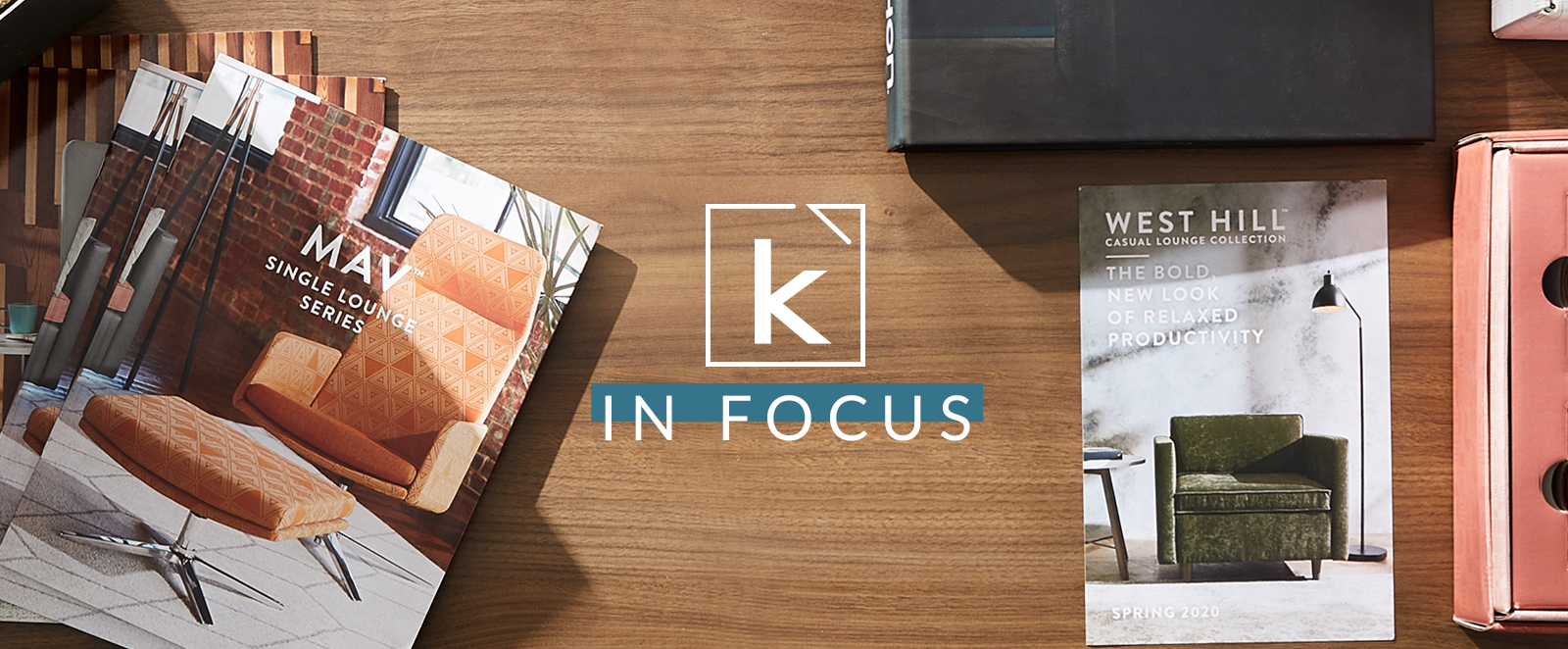 Product launches are a big deal.
Each is an opportunity for a business to peel back the curtain and show the world what its teams have been working on. All the research, legwork, development...you name it. It rises to the surface when a product is ready to go to market.
As much as the creation of a new product is a collective, often exhausting effort, so too is the work to show it off for the first time.
In our most recent Kreber blog, we dove deep into our product launch philosophy: how we approach launches from a strategic and executional standpoint, and the main components we deliver for clients to help them capitalize on the moment.
This blog is a case study of our work with a global office furniture provider. The past year was a big one, as the company introduced several exciting new product lines geared toward better work—whether at home or in a reimagined office. Let's dive into some of the challenges, and how the Kreber team solved them.
Challenge: How Do I Support a Product Launch if Trade Shows Aren't Happening?
Our client was preparing to launch a new line of "resimercial" office furniture, right before the COVID-19 pandemic hit hard. By that point, however, much of the planning work around the launch had already been done—so when the time was right, both Kreber and our client were aligned on how to deploy the launch plan.
Part of our belief in creating a product launch "playbook built for now and later" applied here, because we needed a plan that could adapt even in the face of so much uncertainty in the world.
Showroom events that would, in a normal year, be the centerpiece of a product launch were either cancelled outright or held virtually because of COVID-19. With events like NeoCon out of the marketing mix, our approach had to be flexible. We sat down with our client and re-envisioned the calendar for pre-launch, launch, and post-launch activities.
Pre-launch material was a combination of physical and digital: branded gifts were sent to key partners, along with direct mail pieces and a "teaser" email campaign.
Content marketing was the focus of the main event. Our team supplied a deep reservoir of digital content, which included a landing page, a paid media campaign, and additional emails to keep the new line top of mind.
One of the advantages of Kreber's studio capabilities is that we could plan ahead, even beyond this launch. With knowledge of other forthcoming product releases, we were able to create content for all 2020 product launches; this allowed us to keep the resimercial line in the conversation throughout the year by showcasing it alongside later releases.
Challenge: How Do I Extend the Customer Journey Across All of My Platforms?
Just because it's launch day doesn't mean the party stops.
Kreber's product launch playbook is designed to reach customers regardless of where they are in the buying process, and wherever they're consuming content. Our social media marketing program, developed to support the launch, was a success, as it maximized exposure while connecting with buyers at different stages of the sales funnel.
Targeted video ads were deployed for customers in the discovery phase, and once those customers interacted with the video, they were connected to several different nurturing pathways—using the content we created for other stages of the product launch (to match where they were in the funnel).
Challenge: How Can I Leverage Content to Maximize Interest in My Product Launch?
Just as content brings the product to life on a variety of channels, content marketing can take a product launch and turn it into a product story.
With this specific launch, the initial push was supported with a robust content marketing campaign; Kreber produced editorial content that positioned the client as a thought leader with extensive knowledge beyond simply the product itself.
It's an "always-on" approach to content; the product was featured in subsequent content even as new products were launched, reminding customers of all the company's product solutions.
Did you think we were done?!
As a furniture provider that hasn't always been consumer-facing (our client made a quick, beneficial pivot in this regard due to the pandemic and work-from-home trends), we helped the company launch an account-based marketing program (ABM) that put relevant product launch content (yes, all the content we had already created!) in the hands of its dealer network. Now, our client is still able to connect with and reach new customers using the content we created over a year ago. Every touchpoint is an opportunity.
Are you ready to launch a new product, or want to take a different approach the next time around? Drop us a line and we'll be in touch.