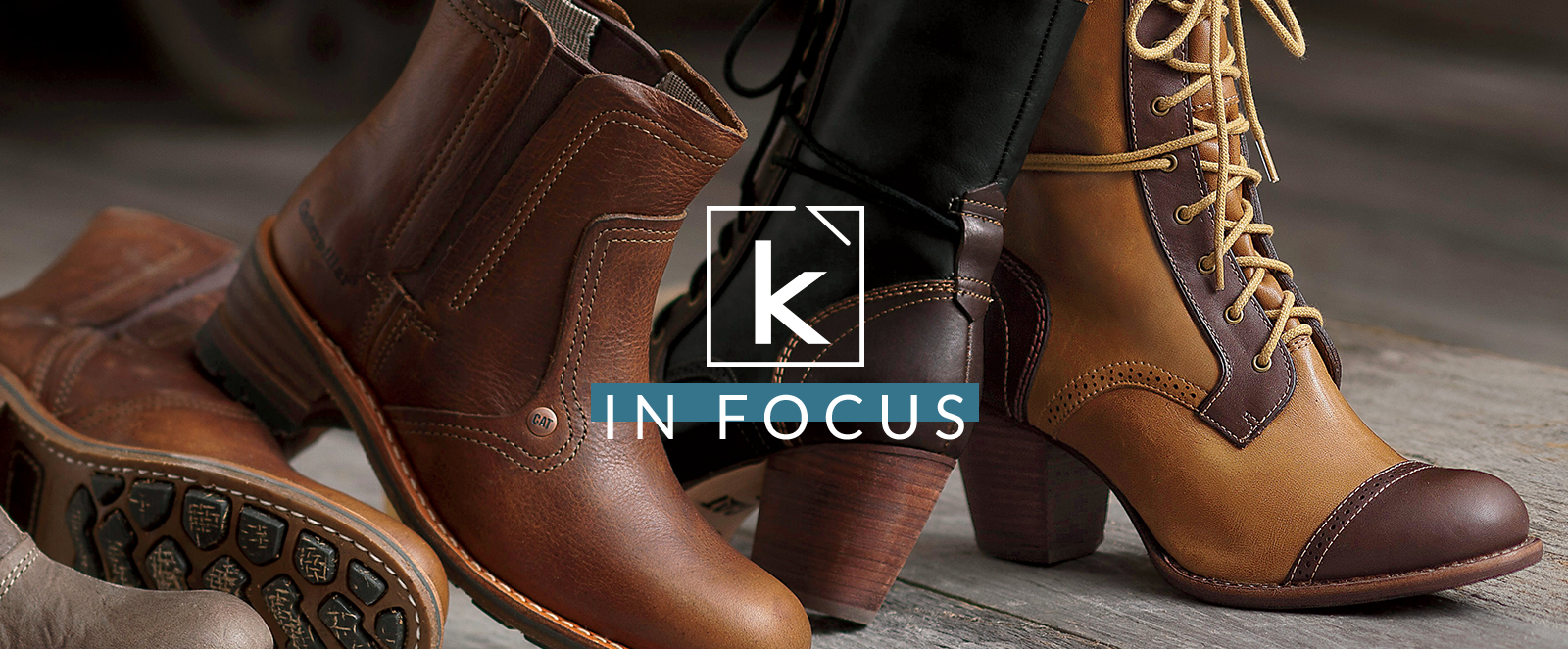 Shoes are so much more than shoes.
Legacy footwear brands—those that have been around for the past 25+ years—have perhaps the best understanding of that.
Those brands' logos, slogans, and looks have become part of customers' lives through more than what they wear on their feet. But as generations age and society changes accordingly, some of these brands have had to pause and take a hard look at their marketing efforts.
This isn't news, but we're in a digital age now. Demands of customers have changed in the last two decades and they've really changed in the last few years—think of Amazon and Prime, for example. Fast shipping, free shipping, personalized shopping experiences, and other factors have led to a re-imagining of e-commerce and branding (and how those two can work together).
In the first part of this blog series, we outlined two of the major changes in legacy footwear brands as they adapt to this brave new world. First, we talked about authentic and genuine engagement, which helps legacy brands build a purposeful relationship with customers that's far more than just a business connection.
From that blog: "Having genuine conversations with your customers on social media goes a long way toward deepening that relationship, and taking it from a transactional one to an authentic one. Customers want to buy from brands they trust, and a big change we've seen in some legacy footwear brands is the desire to take steps in the customers' direction."
The two big changes adopted by legacy brands were finding a way to elevate using a purpose-driven mission and doubling down by forging a meaningful bond with their customers. As the shoe shopper's journey has evolved in the last 20ish years, so too has the way these legacy brands view their most valued customers.
So, let's talk about an action plan for how to bring a legacy brand into the 2020s.
Commit & engage
There's no wading into this—you just can't.
Every brand touchpoint, whether it's an ad, an offer, a sale, or a social media post, has to be done with a purpose. That purpose is simple: to grow the bandwidth of your relationship with your customers. It used to be that legacy footwear brands could sell a product that people liked and then those same people would (in all likelihood) just continue buying that brand because they didn't have an interest in other options—or they weren't as aware of the alternatives as today's consumer is.
Well, that's changed.
Loyalty is far from a given for brands. It's earned. And it's earned through creative, authentic messaging that makes customers feel like part of the journey and part of the conversation, not just the means by which the brand generates revenue. By initiating the relationship sooner and showing intent, brands can leverage constant engagement to gradually build loyalty and affinity for their product and this, in turn, can lead to advocacy.
And so, the first step in mapping out a successful plan is to define what engagement looks like: your tone, your voice, your channels of communication, and how you'd like customers to participate.
Embrace originality
It's kind of inferred from the term "legacy brand," but many of these companies had a "way of doing things" for quite some time. And, not surprisingly, it's often difficult to break from that.
But as the times dictate that we approach marketing differently, the steadfast or stubborn commitment to that old way has softened. In the previous installment of this blog, we looked at Vans and how a company with a rollercoaster trajectory over its lifetime has (again) rebounded by owning its past while using it as a springboard to the future.
Original content—which Vans produces for YouTube and other social media platforms—is a unique entry point into a brand.
Wolverine is a footwear brand that has existed for more than 135 years, and its current tagline is "We're not good because we're old, we're old because we stayed good." We're fans of how they've used longevity as a selling point—by talking about how they're constantly making a popular product like the 1000 Mile Boot better over time.

As the boot has made a comeback, so too has the Wolverine brand. In the above example, Wolverine uses review content from GQ to modernize one of its most popular products. Additionally, Wolverine has taken the core of its 1000 Mile Boot and developed other trendy products like high-, mid-, and low-rise sneakers.
Embrace the past, learn from it, and then make it better.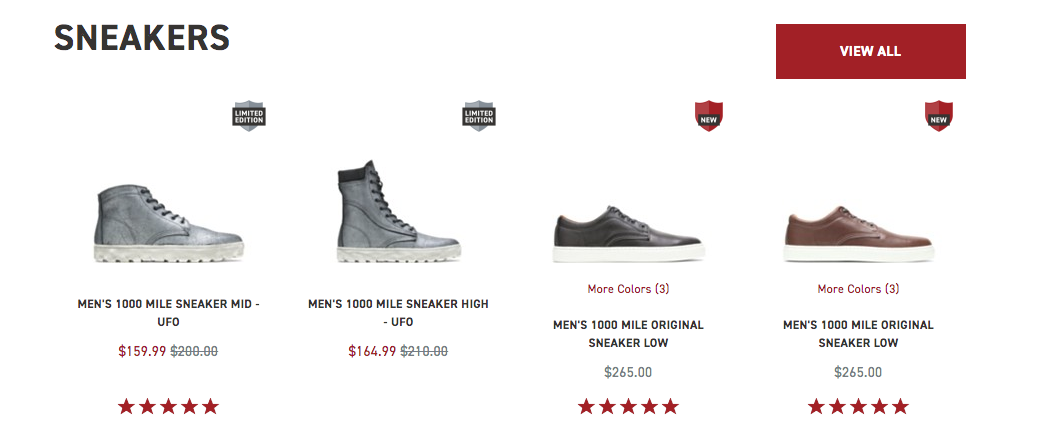 Personal, real experiences
This is what customers want, whether you're an up-and-coming brand or a legacy brand trying to reinvent or tweak your marketing to increase staying power.
Are you committed? Do you have a mission or a purpose? And do you show a true investment in your most loyal customers? Creating experiences that are authentic and real is a challenge, but it's also a necessary undertaking in a time when customers demand more of the brands they like and follow—and, ultimately, the brands they'll continue to buy from and advocate for.