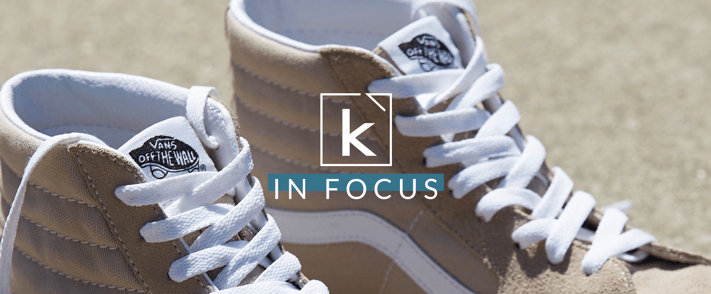 Remember the days of the catalog?
We mention the age of the catalog because it was (and, in some cases, still is) a core aspect of legacy brands' marketing efforts. When products were released or on sale, you'd learn of them through the catalog and, in subsequent years, the website.
And, as it turns out, catalogs still have staying power; catalogs have made a comeback in recent years as customers have shown they enjoy the accessibility of catalogs. Additionally, they're a sign of brand confidence as a marketing asset.
One study discovered that 20% of a website's first-time buyers made their purchase after getting the associated company's catalog. These shoppers were found to spend 150% more than new customers who had not received a catalog. —Miva.com
So, what exactly are we trying to say? Put simply: if you have a catalog, keep it. If you're considering a catalog, continue down the road. But, as many legacy brands (those who have been around for 25+ years) like Birkenstock and Fila have discovered, there's more to amplifying direct sales and revenue than just product availability.
Your brand needs to have a voice, and it needs to have a purpose—as we've covered previously on the Kreber blog. And a major part of that evolution is to embrace the "new way" of doing things, which isn't always easy for a legacy brand that's done things the same way for a long time.
Customers may very well like your brand, but that will only take you so far. A true investment in both content and developing that connection can be a launchpad for the future.
Purpose-driven, brand-driven
One legacy brand we like to point back to is Nike.
While this might seem like a lay-up, it's actually quite nuanced. Nike didn't evolve from catalogs and simply seeing athletes wearing its product on TV to being one of the world's biggest and most impactful brands by mistake; they were one of the first legacy brands to embrace a longer and more genuine customer experience.
In a previous blog, we looked at the shoe shopper's journey, which begins with awareness and continues with:
Engagement
Transaction
Loyalty
Advocacy
Nike's approach to deepening its purpose beyond selling shoes and "the swoosh" has fueled this evolution. Legacy brands used to focus on awareness and transactions, which would in turn foster loyalty if the customer was happy with the purchase.
Now, the journey is far more enriched and the relationship between legacy brand and customer (taking Nike as the example) is a deep one. Even before considering the end game (transaction), Nike invests heavily in awareness and engagement by hooking customers with its platform, and as we know, 91% of customers are more likely to buy from a brand that supports a cause that they believe in.
Legacy brands have expanded this into an all-encompassing consumer journey, which we feel is better described as a "relationship."
Social media: This is the way
Now, before we dig into this, we will say that things like "engagement" and "awareness" mean so much more than slapping your logo on a Baby Yoda meme—which, unfortunately, too many brands have tried to do since Disney+ unveiled The Mandalorian and its adorable little space creature.
Having genuine conversations with your customers on social media goes a long way toward deepening that relationship, and taking it from a transactional one to an authentic one. Customers want to buy from brands they trust, and a big change we've seen in some legacy footwear brands is the desire to take steps in the customers' direction.
By that, we mean "meet them where they are."
Vans is a great example. The brand started in 1966, just before skateboarding became a phenomenon in the United States, and it rose in popularity for the functionality of its shoes. But by the early 2000s, the brand was "irrelevant," according to Esquire.
It had gotten away from what it does best, and a two-pronged re-focusing effort helped Vans rise once again. Vans is creating original video content series for Instagram and YouTube, and leveraging social media to reach fans around the world.
In the next part of this blog series, we'll take what we've learned from analyzing some prominent legacy footwear brands and share an action plan to help your brand take a big step forward.